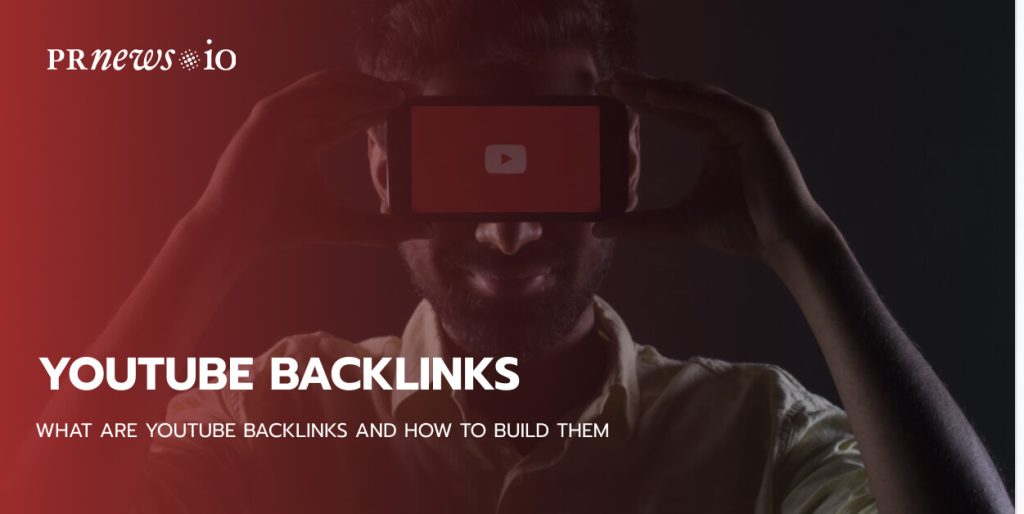 YouTube, possessed by Google, functions as the world's second-largest search engine, renowned for video marketing, with a dominant market share of about 75%. It hosts over 2 billion active users monthly and sees the addition of 500 hours of video content each minute. This dynamic has spurred businesses and creators to exploit its potential, fostering brand development and broader audience engagement. Additionally, cultivating backlinks via a YouTube channel can significantly bolster search rankings and traffic, supported by a recent study indicating 157% higher average rankings for linked websites on search results pages. Naturally, backlinks are integral to SEO, aligning with this guide's mission to illuminate YouTube backlinks and their role in augmenting online visibility and audience growth. Let's delve into the details!
What are YouTube Backlinks?
YouTube backlinks originate from a YouTube channel and lead to your website. These links help search engines assess the relevance and credibility of your website about a video. However, search engines only consider video valuable content for site ranking when relevant. Backlinks can also attract external traffic, increase views, and improve the conversion rate. There are two main types of YouTube backlinks:
Do-Follow Backlinks. These links allow search engine bots to follow them and transfer link juice or authority to the linked site. They contribute to the search engine ranking of the linked website.
No-Follow Backlinks. These links have the "rel=nofollow" HTML tag, which signals search engines not to pass on any SEO credit to the connected website.
Choosing between these backlink types should depend on your specific requirements, but it is recommended to prioritize high-quality backlinks.
The advantages of cultivating top-notch YouTube backlinks include the following:
Enhanced Backlink Profile. A compilation of backlinks that attract visitors to your website. This profile is calculated based on relevance, anchor text, domain authority (DA), and link types.
Improved Ranking. Dofollow links can significantly improve your site's ranking beyond what is achievable with nofollow links, leading to increased organic traffic.
Increased Discoverability. YouTube backlinks amplify your online visibility, making it easier for your target audience to find you online.
Higher Referral Traffic. Using YouTube backlinks, you can expand your online presence and help your target audience discover your content.
Creating high-quality YouTube backlinks is essential to optimizing your website for success on the platform. This practice strengthens your backlink profile, improves your ranking, and enhances your discoverability.
How to Build YouTube Backlinks
Building backlinks for your YouTube videos is crucial for enhancing their visibility and success on search engine results pages (SERPs). Here are some practical methods to create backlinks for your videos on YouTube.
Engage in Guest Vlogging
Partnering with other YouTubers or blogs in your niche to create guest vlogs is a highly effective approach. Contact influencers in your niche and propose collaborating on a video. Create a video that complements their content and provides value to their audience. In return, ask for a link to your site to be included in the video description or within the video itself. This will increase exposure and attract high-quality backlinks from reputable and relevant websites. Collaborating with other YouTubers or blogs can also help you build relationships and expand your reach within your niche.
Use Web 2.0 Websites
Utilize Web 2.0 sites to your advantage. These websites allow users to create and share content, emphasizing user-generated content. By creating free accounts on platforms like Squidoo, HubPages, and Tumblr, you can generate backlinks for your YouTube videos. Make sure to include links to your videos within your content. Set up profiles on each site and provide information about yourself and your company. Additionally, create high-quality niche-related content such as blog posts, articles, or infographics, and include links to your YouTube videos within the content. This approach will help you acquire backlinks from authoritative and relevant websites, ultimately boosting the visibility and success of your YouTube videos.
Leverage social media platforms to distribute your content. Social media offers an excellent opportunity to promote your YouTube videos and generate backlinks for your website. You can expand your reach and enhance your visibility by sharing your videos on platforms such as Twitter, Facebook, and LinkedIn. When posting on social media, include an attention-grabbing title and a concise description that compels viewers to click and watch your video. Additionally, using relevant hashtags can help attract individuals interested in your niche and increase the discoverability of your video.

Embed YouTube Videos
Embedding YouTube videos on your website and other relevant websites can effectively increase views and backlinks. While it may not be considered traditional link-building, it does enhance visibility and contribute to generating more views. By embedding your videos on other sites, you create a link back to your YouTube channel, which can significantly improve your video's ranking in search engines. Reaching out to relevant websites and featuring your video in a blog post, along with embedding it, can be a successful approach for blogger outreach services. Many website owners appreciate fresh and valuable content, presenting an excellent opportunity to publish your video on their blog section.
Mind Comment Links
Leaving comments on YouTube videos and forums related to your niche with a link to your site can help you build backlinks and boost your website's visibility. However, be cautious not to spam comments with irrelevant links as it can damage your reputation and SEO strategy. Always choose authoritative and relevant websites to leave comments on, and use anchor text that accurately describes your video's content.
Work with Other Vlogs in Your Niche
Collaborate with fellow vloggers in your niche and share links to each other's videos. Connect with other YouTubers or bloggers in your field and propose a partnership. Alternatively, consider joining online communities related to your niche to find potential collaborators. By teaming up with other YouTube creators, you can establish connections, expand your audience, and acquire valuable backlinks.
Engage in Broken Link Building
One way to engage in broken link building is by identifying broken links on relevant websites and proposing to replace them with links to your videos. This strategy entails contacting the website owner, informing them about the broken link, and recommending that they substitute it with a link to your site that aligns with their website's content. This approach can be effective since many website owners are motivated to fix broken links in order to enhance the user experience and improve search engine optimization.
Create Quality Videos
When your video content is informative, engaging, and valuable, it is more likely to be shared and linked to by others. This can result in increased traffic, views, and search engine rankings. Therefore, creating exceptional video content that offers value to your audience is essential. By doing so, you can attract valuable backlinks and enhance the success of your YouTube channel.
Link-Building Software
Automated link-building software can generate a significant number of backlinks in a short time. However, search engines like Google consider these tools as spam and may penalize websites that use them. The consequences of such penalties can range from a drop in search engine rankings to complete removal from search results. Therefore, it is crucial to exercise caution when using automated link-building software and avoid any promises of generating a large number of backlinks quickly. Instead, focus on naturally building high-quality backlinks by creating valuable content, engaging with relevant communities, and establishing relationships with other websites and influencers in your niche. If needed, you can also seek assistance from experienced link-building services like Outreach Monks to prevent Google penalties.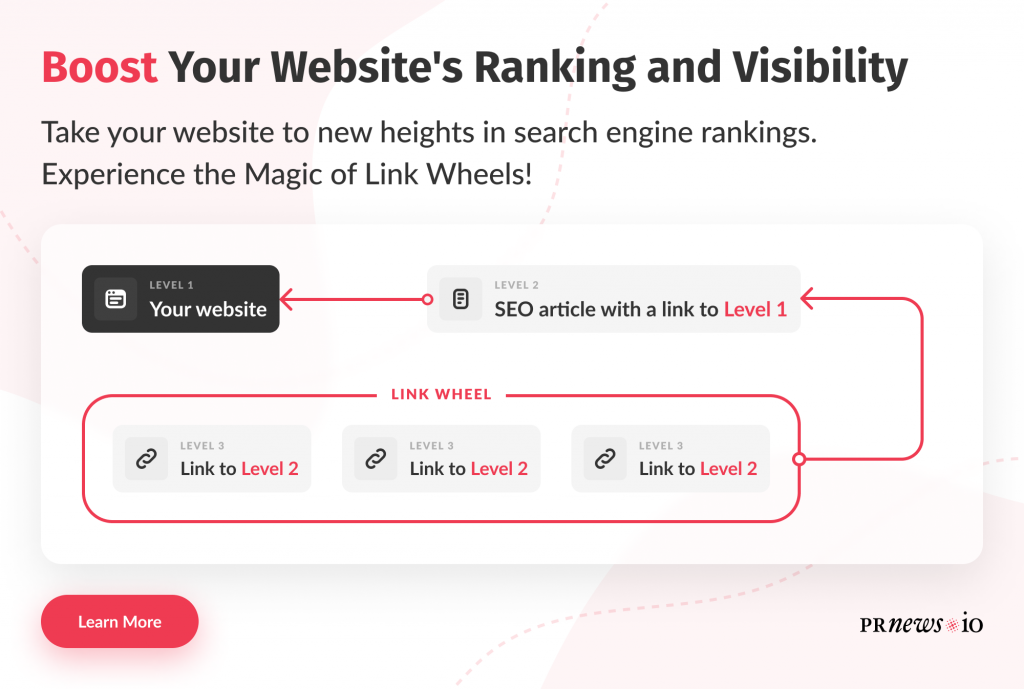 In a Nutshell
Building backlinks for your site can greatly affect your view counts. Begin with a few basic strategies and progress to more advanced ones as you gain confidence. By integrating advanced backlinking tactics into your content plan, you can enhance your YouTube channel's success and boost your site's online visibility. Keep in mind that creating high-quality backlinks is a continuous process that requires time and effort to yield results. To achieve better outcomes, consider utilizing an effective backlinks service.
Is your business in need of a PR makeover?
Benefit from media coverage assistance.
Witness a refined branding approach.
Watch as your recognition soars.