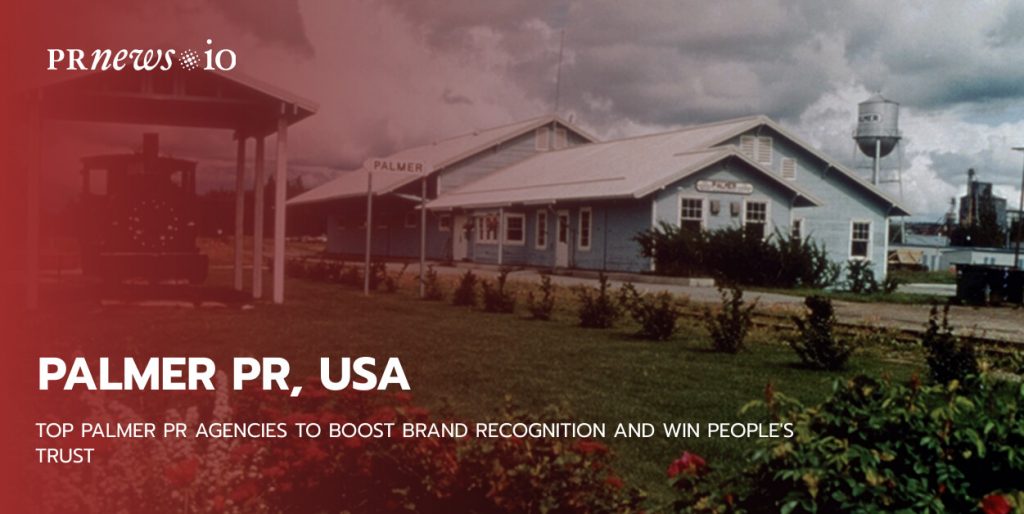 When a client is ready to buy a product or order a certain service from you, it means that he believes your product/service can be useful in achieving important goals. What should you do to build trust? Cooperation with Palmer PR agencies can be a smart solution.
Nowadays, information can be accessed at a fingertip. Most people are able to write, post, and publish their own opinions. It is not difficult to compose attractive posts for social media platforms or order attractive ads. But in case Google search results display negative reviews about your brand or clients share negative experiences, the chances that new clients will consider using your services are very low. This is where an experienced Palmer PR agency can come in and solve the reputation issue easily.
How To Select a Palmer PR Agency?
When you choose a public relations agency, there are several different factors to consider. We have selected those who are familiar with PR and passionate about this industry. You'd better select a firm, which is localized in your area to secure local press and media. Now, it is time to see the list below for the top Palmer PR agencies.
Poetica Communications is a top public relations, marketing communications, and web design agency in Alaska. The agency is proud to have a lot of clients from all over the country. All of them are driven by ambitious business goals. The team helps brands, NGOs, organizations, and individuals make our world a better place to live, work, study, and enjoy a comfortable life.
Blueprint Alaska, LLC is not a simple PR agency, it is a solid partnership with an excellent reputation. The team has enough experience to work with regulatory and political settings by engaging stakeholders, working with leadership, and influencing the opinion of the target audience. The experts use old-school and modern PR tools (media, digital, social media) to win any kind of campaigns.
KDPR Virtualmis one of the most experienced public relations agencies in Alaska. Clients can order a complete set of public relations and marketing communication services for competitive prices, which include the following:
PR counsel and strategy, web/graphic design, social media networking, media buying, corporate website/blog development, Email marketing, corporate event planning, promotion of products/services, photo/videography.
Gonzalez Marketing LLC is a well-known and award-winning advertising and public relations agency. You can order its services in Palmer. It also works as a professional media production company, which specializes in marketing communications for the following industries: healthcare, automotive, restaurant, fast food, retail, and NGOs. The company was created in 2001 by Stephen L. Gonzalez, who is a known figure in the media world.
Ikonic Communications provides the best marketing and public relations services in Alaska, Parmer. This PR firm was created for providing public relations, marketing, and media communications services to American Indian businesses, corporations, and NGOs exclusively.
Once you start cooperation with Spawn Ideas, Inc., you get inspired very fast. The headquarters of the company is located in Alaska. There are several offices in such cities as Seattle and Denver. The team works not only on clients goals, but they go over them to reach the maximum results for business growth. The team has enough passion, knowledge, and skills to deliver a fresh perspective, energy, and stamina to brands. The agency guarantees that all marketing and public relations challenges will be met to reach the peak potential.
Saggio is mainly focused on providing top-quality creative public relations services. The experienced team offers a lot of different areas of expertise, which ranges from public relations and marketing strategic planning to photo/video services. In result, you will get creative, engaging and unique marketing and public relations materials for businesses purposes. You will not find a better team for promoting your brand.
High Point Agency is able to take your company to the top. The team cooperates with a lot of inspiring startups and business owners. They motivate each other and permit public relations specialists to grow even more to face many challenges on a daily basis. The thing that makes High Point Agency different is that it genuinely cares about the success of clients' businesses and reputation. They care about each client as a person with individual needs and expectations. You will appreciate a friendly and open-minded atmosphere in the office, which makes clients come back all the time.
Valpine Creative is your public relations and marketing communication assistant. The team provides high-quality public relations, communications strategies, and we design services for business. Valerie Creative was founded in 2015. It is one of the most experienced teams in the marketing and PR communications industry. Valpine Creative had more than 12 diverse clients already during the first year of business. The team can handle many different assignments, starting from graphic design projects to full-scale PR campaigns.
How to promote local business in Palmer USA using PRNEWS.IO
To promote a local business in Palmer, USA using PRNEWS.IO, you can follow these steps:
Identify your target audience: Determine who your potential customers are in Palmer, USA. Understand their demographics, interests, and needs to tailor your PR efforts effectively.
Create a compelling press release: Craft a well-written press release that highlights the unique aspects of your local business. Include information about your products or services, any special offers or events, and how your business contributes to the local community.
Choose a PR distribution service: PRNEWS.IO is an online platform that allows you to distribute your press release to various media outlets. Sign up for an account on PRNEWS.IO and explore their pricing and distribution options.
Select relevant media outlets: Use PRNEWS.IO's database of media outlets to find local newspapers, magazines, blogs, or websites that cover news relevant to Palmer, USA. Choose outlets that align with your target audience and have a good readership or online presence.
Customize your press release: Tailor your press release to suit each media outlet's requirements and preferences. Research their editorial guidelines, submission process, and contact details to ensure your press release is received and considered for publication.
Submit your press release: Upload your press release on PRNEWS.IO's platform and select the media outlets you want to target in Palmer, USA. PRNEWS.IO will handle the distribution process and send your press release to the selected outlets.
Leverage social media: Promote your press release and coverage on social media platforms like Facebook, Twitter, and Instagram. Share snippets, quotes, or links to the articles or features to generate more awareness and engagement.
Monitor and measure results: Keep track of the media coverage you receive through PRNEWS.IO. Monitor online mentions, social media engagement, and website traffic to assess the impact of your PR efforts. This will help you refine your future strategies.
Remember to stay consistent with your PR efforts, build relationships with local journalists, and explore additional marketing channels to maximize the visibility and success of your local business in Palmer, USA.
Conclusion
Public Relations agencies are able to give you unlimited access to years worth of relationships and market expertise. As every business owner, you would like to control the amount of sales you can receive. If you have enough budget, it makes sense to invest in the right PR agency. It is definitely worth it.
All PR agencies we have mentioned in this post are able to help your business amplify marketing efforts. Positive results can be easily achieved by connecting you with the right media channels. A public relations agency can help you refine your promotion strategy. The best experts have the needed skills to represent your brand to journalists and the local media in the most efficient way.
Is your business in need of a PR makeover?
Benefit from media coverage assistance.
Witness a refined branding approach.
Watch as your recognition soars.