Whether you want to boost your business profile, generate new traffic, launch a new business, attract new clients, or attract investors' attention, appealing to solid business journalists is one of the best ways to get your company noticed. Building a media list for a press release, pay careful attention to its quality and how much time you're devoting to it. The desire to keep adding to your list through manual searches of various business media outlets can add up to an enormous investment of time and effort. Depending on your needs, you might be better off using an organized media database, consisting of top business journalists or reliable media partners, like PRnews.io
Build Positive Online Reputation & Remove Negative from SERP
Check out my list of professional and internationally honored top business journalists. I've selected the best journalists and reporters covering commercial activities in the world.
Top Business Journalists 2021:
Owen Thomas
Senior Editor at Protocol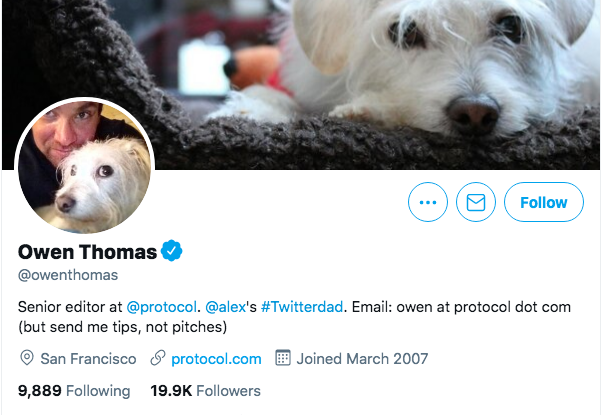 Owen Thomas is a journalist, blogger, and businessman. He worked as the founding executive editor of The Daily Dot, and earlier as a former executive editor of VentureBeat.
Currently, Owen Thomas works as a senior editor at Protocol, managing enterprise and financial technology coverage. Earlier, he was business editor at the San Francisco Chronicle and before worked as the editor-in-chief of ReadWrite, a technology news site. His writing experience incorporates performing as the West Coast Editor of Business Insider, executive editor at the Daily Dot, and managing editor of Gawker Media's Valleywag. In addition, Owen worked in different positions at Time Inc.'s Business 2.0 magazine, the Red Herring, and Wired.
Thomas earned a bachelor's degree in Civilizations from the University of Chicago and East Asian Languages.
Adam Parsons
English Television and Radio Presenter, Europe Reporter for Sky News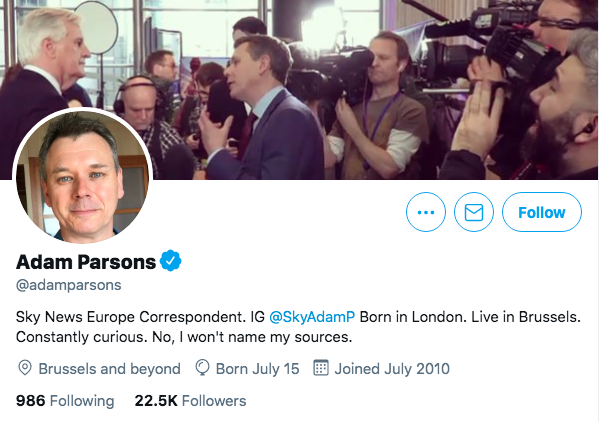 Adam Parsons was born in London. He started his career as a sports reporter for BBC News, appearing constantly on BBC One, and BBC Radio. He characterizes himself as a "jack of all trades", being able to cover the topics from politics – and Brexit – through to terrorism, migration, business journalism, and breaking news. Earlier, he worked as a business correspondent, breaking a series of exclusives on no-deal Brexit planning, and the outcome of the financial crisis.
Before joining Sky News, Adam was a reporter on Wake Up To Money on BBC Radio 5 Live, and highlighted business news for Newsnight.
He's recognized for delivering work to the tightest possible deadlines, as well as crafting long-form pieces that take months to finish. Aside from journalism, Parsons has a great talent for the commercial world, having been an executive board director at Travelodge Hotels, a $1bn business.
Alyson Shontell
Editor-in-Chief, Business Insider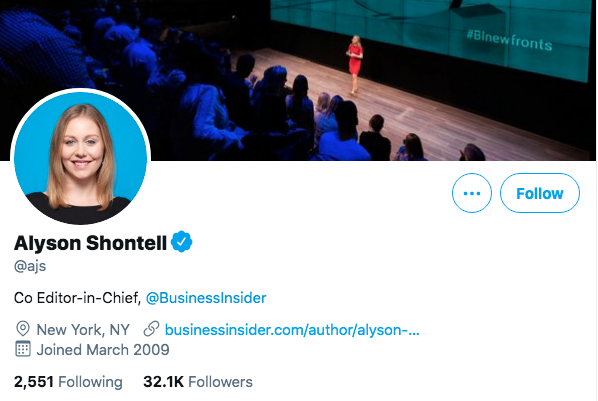 Alyson Shontell started working in Business Insider in July 2008 as its sixth employee. She was a sales planner before entering the editorial team in 2010. There, she became a start-up writer and was the first to cover some of today's largest tech enterprises, including Pinterest, Tinder, Uber, Instagram, and Snap.
Alyson was promoted to a senior correspondent, and later became Business Insider's Executive Editor. In 2016, she was invited to occupy a position as editor-in-chief, at which point she became the youngest and only woman to manage a global business publication. Business Insider is now one of the largest media outlets in the world, with over 300 million monthly readers.
Catherine Clifford
Senior entrepreneurship writer at CNBC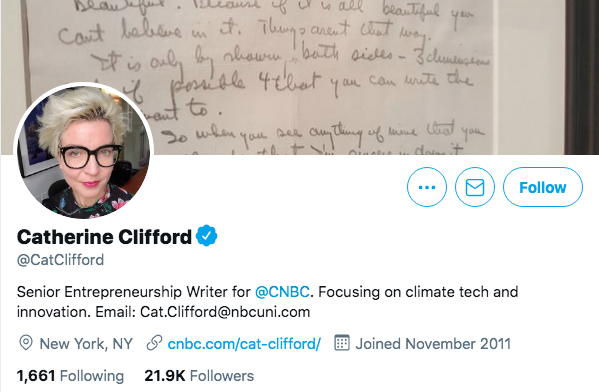 Catherine Clifford is a senior entrepreneurship writer at CNBC. Previously, she worked as a senior writer at Entrepreneur.com, the small business reporter at CNNMoney, and an assistant in the New York office for CNN.
In the 17 years that she has been a journalist, Catherine has worked at The New York Daily News, CNN, CNNMoney, Entrepreneur, and CNBC. She brilliantly can write quick hits and longer as well as character-driven stories.
After highlighting the evolution of the crowdfunding industry for years, she launched a web series on Entrepreneur.com, Crowdfund with Cat. Each episode gives her reader an inside scoop on crowdfunding news, best practices, and tips for running a crowdfunding campaign.
Though she was thrilled to get Crowdfund with Cat started, it only existed one season. Later, she joined the first team members to be part of getting CNBC's new digital project, CNBC Make It, off the ground. After writing about entrepreneurship for years, the offer of being part of a journalistic startup within a larger company was convincing. She began it in August 2016 and since then the section has raised much faster.
Catherine has a bachelor's degree from Columbia University. She lives in Brooklyn, N.Y.
Dan Roth
Editor-in-Chief at LinkedIn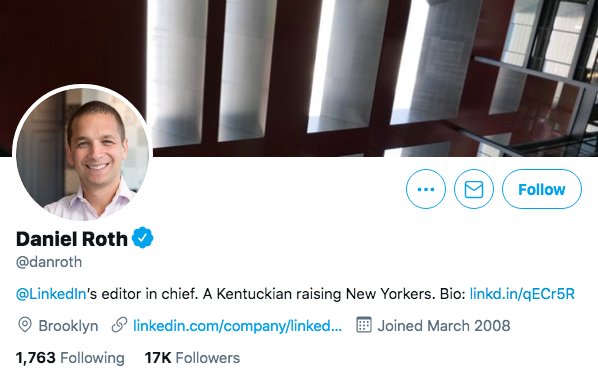 Dan Roth from New York is arguably one of the most powerful business reporters on the internet. As executive editor at LinkedIn, he's responsible for ensuring that the most important articles of the day reached the most important people in their target industry.
Roth began his career at the Triangle Business Journal in Raleigh – the capital of the state of North Carolina. Currently, Roth is the editor-in-chief of LinkedIn – the world's largest platform and publisher of business-relevant content. Before joining LinkedIn, he also worked as the senior writer and editor of Fortune.com, where he launched Dan Primack's Term Sheet and other big brands.
Rhonda Abrams
Columnist at USA Today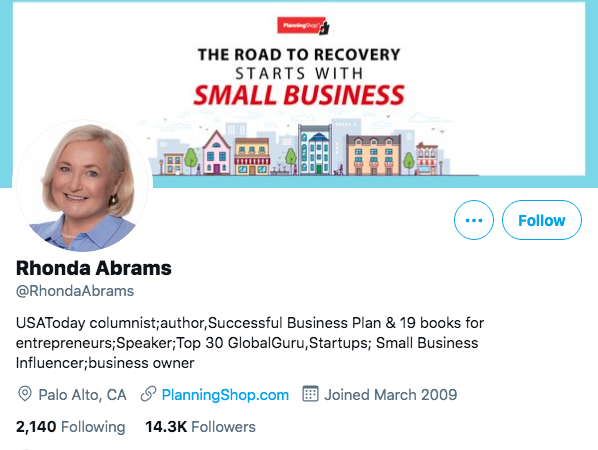 Rhonda Abrams is a famous writer, entrepreneur, and columnist in USA Today. She is recognized as one of the nation's primary professionals on small business, entrepreneurship, and business planning. With her writing and powerful speeches, Rhonda has helped millions of young businessmen start and boost their own businesses. She became a successful columnist of the weekly small business and entrepreneurship column in USA Today. Her book, Successful Business Plan: Secrets & Strategies became America's bestselling business plan instruction and was sold with more than a million copies.
Rhonda's 19 books on business planning and entrepreneurship have been translated into over 30 languages, adopted by more than 1000 business schools, including 22 of the top 25 Entrepreneurship courses in the US. Six-Week Start-Up, Business Plan in a Day, and Entrepreneurship: A Real-World Approach books became bestsellers.
Rhonda not only covers entrepreneurship topics; she lives it. She created four successful companies. Now she's President and Chief Entrepreneur of PlanningShop, a publishing company creating content for small businesses. She was included in the 100 Most Influential Women in Silicon Valley and the Top 100 Small Business Influencers.
She studied at UCLA and Harvard University. Rhonda lives in Palo Alto, California, and her dog, ZuZu, comes to work with her every day.
Benjamin Pimentel | Top Business Journalists
Senior technology reporter at Business Insider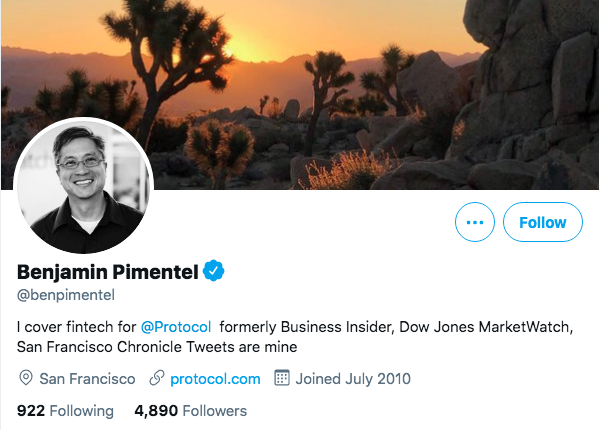 Benjamin, who lives in San Francisco, is an expert in highlighting enterprise technology and the businesses in Silicon Valley. Benjamin is writing about the major players in companies tech and the data center and cloud computing markets, including Hewlett Packard Enterprise, Oracle, Intel, Cisco, and Nvidia. He also has been writing about technology and Silicon Valley for the San Francisco Chronicle and Dow Jones MarketWatch.
Mario Toneguzzi | Top Business Journalists
Host of Calgary's Podcast and Edmonton's Podcast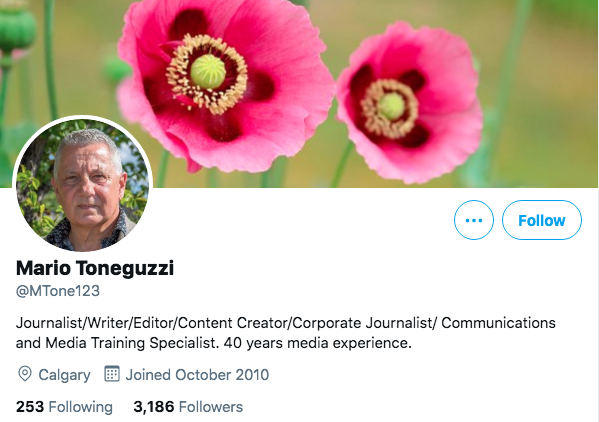 Mario Toneguzzi lives in Calgary. He is a daily newspaper writer, columnist, and editor with 37 years of experience.
He dedicated 35 years at the Calgary Herald writing about sports, crimes, politics, health, city and breaking news, and business. For 12 years as a business writer, his main professional interests were commercial and residential real estate, retail, small business, and general economic news.
Now Mario works as a freelancer. He's a writer and consultant in communications and media relations and training.
Karen Yuan | Top Business Journalists
Newsletter editor at Fortune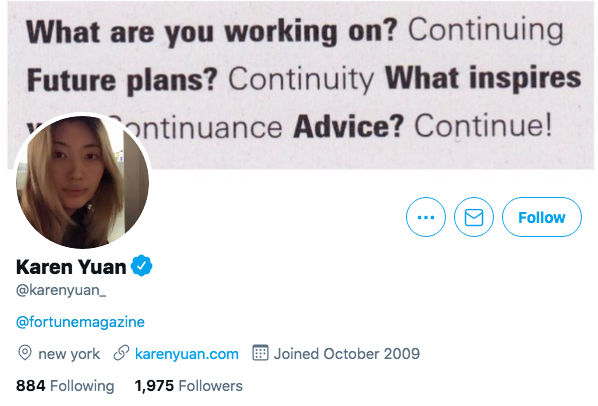 Karen Yuan is Fortune's newsletter editor, responsible for the supervision of their daily and weekly newsletters.
Earlier Karen was an assistant editor at the Atlantic, where she co-launched and edited its premium newsletter. She also created stories about the commercialization of Instagram poetry and the impact of a million-member Facebook group on the Asian diaspora, which was awarded by Princeton's Asian American Studies department for its academic dexterity. Working on CNN's social desk, she was one of the first reporters to write stories through innovative formats such as Twitter Moments and news bots.
Karen studied at Columbia University, where she organized a rare campus visit from Snap cofounder and CEO Evan Spiegel, interviewing him in front of hundreds of Snapchatting students. She lives in New York City.
Rey Mashayekhi | Top Business Journalists
Writer at Fortune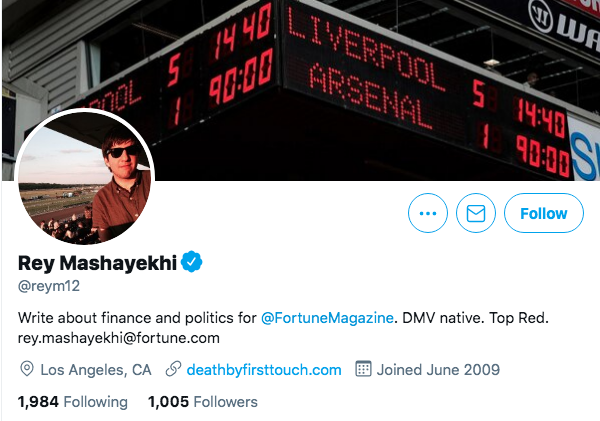 Rey Mashayekhi is a writer at Fortune. He started working in the publication in late 2018 and primarily is writing about finance and politics.
Before joining Fortune, Rey has been working for New York City-based real estate news outlets The Real Deal and Commercial Observer, where he wrote news and trends in the world of commercial real estate.
He began his career as a commodities journalist writing news about the metals industry for trade publication American Metal Market, a division of business publisher Euromoney Institutional Investor. After graduating from Eugene Lang College at The New School, he served as news editor of The New School Free Press, his alma mater's student-run publication. He also was part of a team that won two Associated Collegiate Press awards in 2012. A native of the Washington, D.C. area, Rey lives in Los Angeles.
How To Do Public Relations For Small Business
How to use PRNEWS.io
In this video, I share a great tool called PRNEWS.IO – a marketplace where PR specialists, internet marketers, and advertisers can buy sponsored content. PR is great for visibility, business growth, and SEO backlinks (it can help you rank in Google)
Starting your small business PR it is crucial to make yourself visible online, especially on social media. You can do it with quality content only, which can create experienced journalists or professional agency PRnews.io