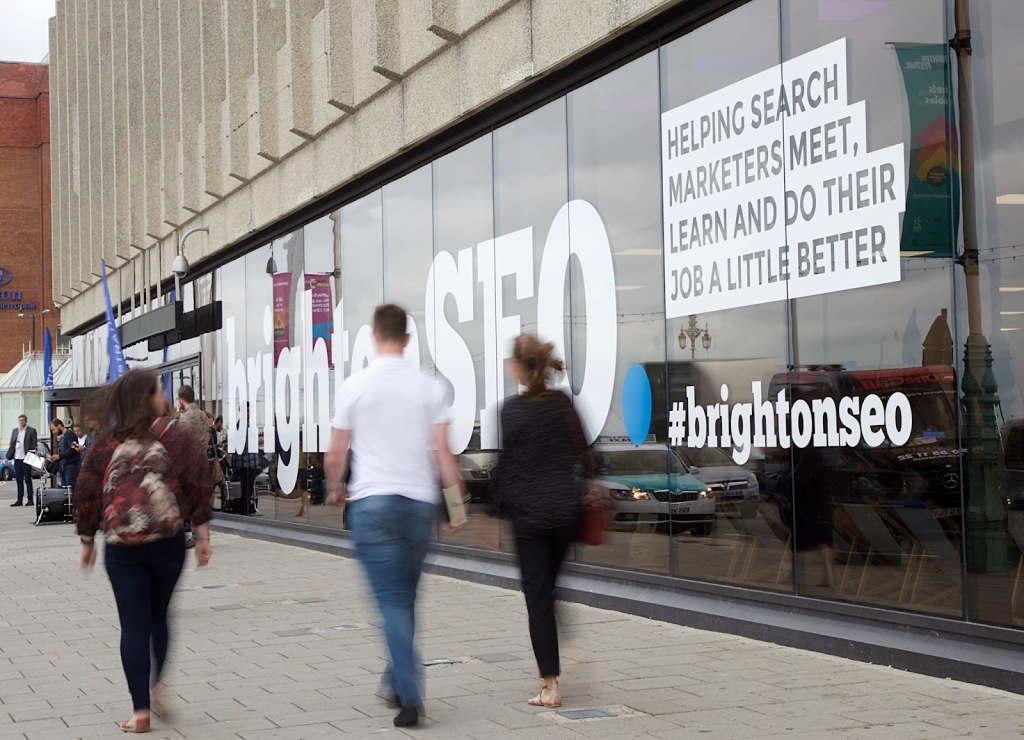 PRNEWS.IO, Europe's leading platform for sponsored content, based in Tallinn, is among the exhibitors of brightonSEO Conference, one of the biggest events for search marketers in the world. BrightonSEO takes place twice a year and brings together some of the best speakers in the world of SEO (Search Engine Optimization).
The conference is held in the colorful seaside town of Brighton, in the UK, and the upcoming edition, which happens on the 20th and 21st of April, is receiving more than 4,000 participants, between marketers, businesses, agencies, and industry experts.
Estonia in the Spotlight
PRNEWS.IO will represent Estonia alongside famous brands in the content marketing world: Ahrefs, Mailchimp & Co, crowd content, Wix, Similar.ai, Lumar, Hostinger, China Marketing Corp, and others.
"We're thrilled to be exhibiting at brightonSEO and showcasing our platform alongside some of the biggest names in the industry. This conference provides an excellent opportunity for us to not only connect with marketers and businesses from around the world but also to highlight Estonia's innovative and thriving startup scene. By showcasing our cutting-edge technologies, we hope to put Estonia on the map as a hub of digital-first companies and demonstrate the valuable contributions its startups are making to the global marketing and PR landscape", says Alexander Storozhuk, a member of the Forbes Business Council and founder of the PRNEWS.IO platform.
Since its inception in 2010, brightonSEO has held 26 successful editions, attracting over 6,000 attendees from 100+ countries. The Conference is a two-day event featuring intensive talks and training on a wide range of topics, spanning from content strategy and user experience to advanced technical SEO and eCommerce advertising.
In other words, the perfect environment for featuring innovative and disruptive technologies, as well as digital-first countries, such as Estonia.
"In an industry that moves so quickly, we love bringing people together to develop their skills and update their knowledge. We really appreciate companies like PRNEWS.IO sharing their ideas and expertise with brightonSEO attendees", says Kelvin Newman, brightonSEO Founder.
PRNEWS.IO will exhibit its global content marketing platform, which facilitates the way for companies to share their news and stories with journalists, bloggers, and media around the world. The startup's exhibition is set to highlight what makes them different from other PR platforms: the on-demand service content marketplace, where businesses can directly purchase spots for their native format articles on 100,000 well-regarded news websites, from 142 countries, with no hiring process and no long-term commitment.
For more information on brightonSEO: https://brightonseo.com/
About PRNEWS.IO
The startup was established in Estonia in 2018, and today they serve over 1,000 clients in 82 countries. They operate on a service-as-a-product (SaaP) model, with the mission of using big data for predictable brand communications with people through media stories. The company is also a service provider of the Estonian government-issued digital identity and status program called e-Residency.
PRNEWS.IO was named a winner in the Marketing and PR category in the Go Global Awards of the International Trade Council.