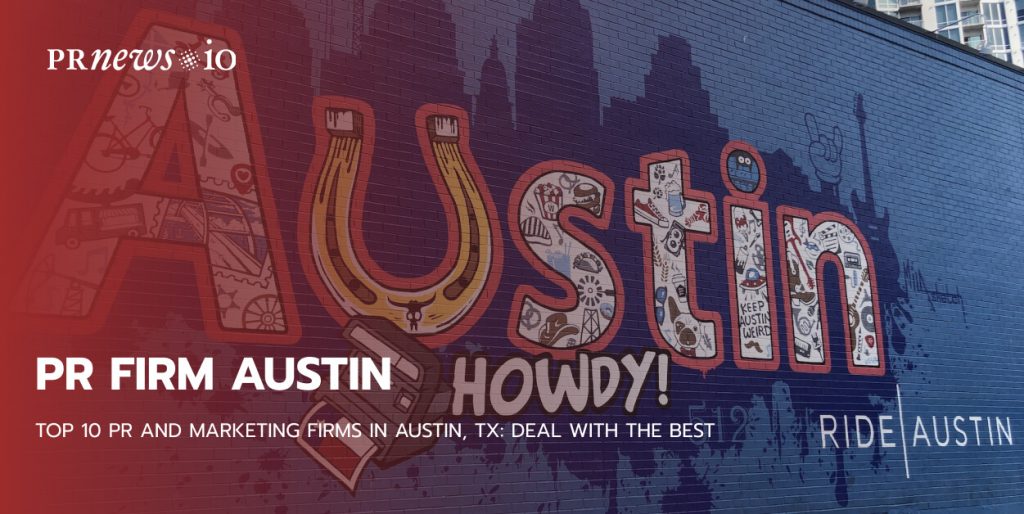 Choosing a reliable PR and marketing agency is a very important decision for your business. Below, you will find the Top 10 list of the best PR firms in Austin, TX. Each of them can help your business grow by elevating communications and public relations to a higher level.
Choosing the Right PR Agency for Your Business
All the agencies included in the list can deliver the desired PR results quickly and for reasonable prices. Austin is home to a big number of PR firms that specialize in various areas, starting from earned media coverage to the most innovative digital tactics. You just need to choose a firm that specializes in your particular sector in order to achieve the best results. It is a smart investment.
Content Marketing Platform
100,000+ media publications;
get backlinks to your product;
scale work with content distribution.
Red Fan Communications
Website | Facebook | Twitter | LinkedIn

Red Fan Communications is a well-known PR firm in Austin. Many clients choose this award-winning company that provides full-service and strategic marketing communications and public relations assistance dynamic B2B tech companies. The team has a unique approach in building and maintaining brand reputations. The experts are experienced enough to push any boundaries of either old-school or modern communications strategies. The agency offers the following services: planning your brand transformation, web content creation, crisis planning/management, etc.
10Fold
Website | Facebook | Twitter | LinkedIn

10Fold has been providing PR services since 1995. The main focus is B2B tech companies, which deal with networking, social media, IT security, Big Data, cloud storage, enterprise software, telecom, AppDev solutions, wireless, etc. The team consists of highly-specialized managers with vast experience in public relations, broadcasting, journalism, and many other spheres. It permits the company to build a positive reputation and see all the clients happy. You can order the following services: media/analyst relations, unique web content development, social media, and video production. Hurry up to visit the best PR firm Austin.
Swyft
Website | Facebook | Twitter | LinkedIn

Swyft is one of the best marketing and PR agencies in Austin serving B2B technology startups and big companies. All the clients are interested in their business growth and the Swyft team knows how to achieve the fastest results. Each team member combines a creative way of thinking and deep industry knowledge. Thanks to in-depth marketing expertise, the agency helps numerous companies reach their ambitious business goals. You can fully trust your PR and marketing promotion to Swyft!
APPSPIRE.me

Not every company has its own PR/marketing department. If you just need a reliable partner to build and launch your marketing campaign, APPSPIRE.me is the right choice. You pay reasonably for the provided services and get fast results. Many people order innovative app marketing campaigns, which help a lot in building brand recognition and awareness. The team sends you the most up-to-date information on your app downloads, the way potential clients discover it, and detailed statistical data. It is an efficient way to see your app moving in the right direction.
Divining Point
Website | Facebook | Twitter | Instagram

Divining Point is an excellent marketing/PR agency in Austin. The team works hard on branding B2B and B2C companies. The primary mission is to build trust in the marketplace and assist companies in fulfilling the promises they do to their clients. You will not find a better agency for cultivating your brand loyalty. Divining Point cooperates with many professional services across diverse sectors. The company is interested in delivering long-lasting services, rather than one-time transactions.
Pierpont Communications
Website | Facebook | Twitter | LinkedIn

Pierpont Communications is an award-winning agency with a long history. It was created in 1987 and has offices in all of the major cities in Texas, including Austin. The company supports startups and companies, which are mainly based in Texas. You can use the services of this agency if you want to tell your brand story in a creative and efficient way. The team has vast experience. Pierpont Communications has helped many companies build a great reputation and boost sales. It is one of the best marketing communications and PR firms, which brings an innovative approach to support clients and elevate their brands, safeguard their reputations, and boost business performance.
PRLab
Website | Facebook | Twitter | LinkedIn

PRLab is an expert in marketing and PR. You'll need such services if you are interested in raising your brand awareness, authority, and online visibility. This firm can easily get your brand featured in the fast-changing world of tech media. The team focuses on the tech world and knows how to handle the most efficient marketing and PR campaigns. PRLab follows all the trends in order to stand the competition. You can order the following services: PR strategy, media pitching, leadership web content, media training, social media strategy, and SEO.
anthonyBarnum

You will not find a more experienced agency in PR and complex marketing than anthonyBarnum. The PR firm was created in 2007 in Austin. Numerous clients use its high-quality services on a regular basis. The team focuses on the following sectors: technology, real estate, health care, education, etc. Its unique approach permits it to meet deadlines and satisfy client's needs and high expectations. It is the team who can surely create systematic PR campaigns with measurable results and positively impact your company's growth.
Apron Food PR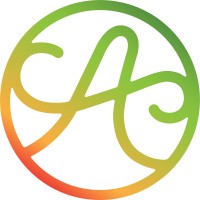 Apron Food PR is a famous creative and PR firm in Austin. A lot of food and beverage brands use its professional services. It is the best way to promote your new products.
The team provides insightful consumer research, and assists to build brand awareness and visibility. Such a communication practice can improve your business within a short time frame.
Ketner Group Communications
Website | Facebook | Twitter | LinkedIn

Ketner Group Communications is a known firm in Austin, TX. Many companies use its Public Relations and Marketing services. The client database of the agency is huge and diverse. They focus on the following sectors: retail, grocery, e-commerce, advertising, marketing, social media, technology, etc. More than 20 years of devoted work proves serious intentions and a high level of professionalism in the team.
Final Words
Are there other PR firms in Austin that deserve to be included on the list? We are ready to listen to your recommendations. Do not hesitate to provide a brief description and contact details. Good luck with your PR campaign!
Is your business in need of a PR makeover?
Benefit from media coverage assistance.
Witness a refined branding approach.
Watch as your recognition soars.