Catholic News Sites. There are lots of Catholic websites all over the world. Catholics are searching on the web for useful information and questions surrounding their faith and questions. Others check for the latest news on what is going on in Catholic Church internationally.
Here you'll see is a small overview of Catholic news sites that have applied great website design services to get them where they're at today. Although all of the sites are supposed to dole out the same information, some are privy to first-hand news, a particular kind of information, and are mostly independent websites with uninfluenced information. The criteria for estimating the best Catholic platforms are however relied on the social metrics (popularity on social media channels) especially Facebook and Twitter. Here is the list we have compiled of the 10 most popular catholic church websites for 2023.
Content Marketing Platform
100,000+ media publications;
get backlinks to your product;
scale work with content distribution.
Top 10 of the Most Popular Catholic News Sites
CNA (Catholic News Agency)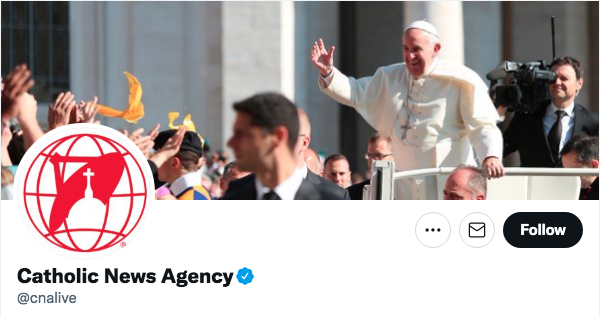 This famous digital publication has its head office in Denver, Colorado. Catholic News Agency provides credible, accessible, last-minute content related to the Universal Church, giving particular highlights to the message of the Holy Father and episodes of the Holy See, to all people with access to the internet. The website is a great platform for people looking for information about Catholic Church worldwide.
Launched in 1981, EWTN Global Catholic Network is popular among the 160M visitors in more than 140 countries. The company reports news from everywhere containing the Vatican, Africa, Europe, Asia, and even the Americas.
Catholic.com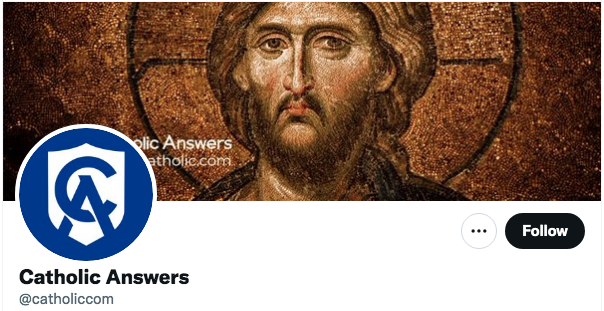 Catholic.com is a news site, that was created to assist Catholics to protect their faith by providing information and answers to their every arising question about Catholicism. Catholic Answers is a media company that is serving Christ by explaining and defending the Catholic faith.
Their aim is to represent the most reliable and accessible platform for sharing, explaining, and protecting the Catholic faith through as many channels as possible: from personal contact to the most innovative ways of mass communication.
The Catholic Register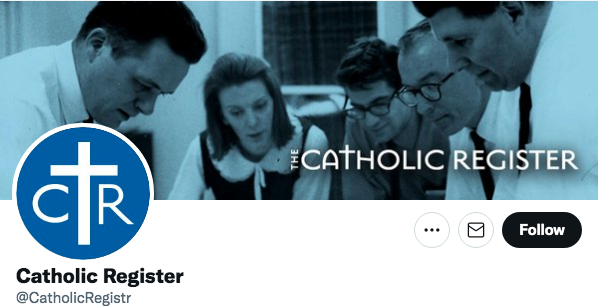 Canada's Catholic provides the news, related to the catholic community, since 1893. The Catholic Register, Canada's oldest English Catholic is published every week in Canada. Its main office is situated in Toronto, Ontario, Canada. They distinguished their mission as providing intelligent, comprehensive, and faith-filled journalism and ensuring that the views of Catholics and the Church are declared in a way to inform and affect the media and policymakers.
Today, in addition to its weekly print edition, the Register publishes news and opinion daily on its digital version. This news platform tries to broadcast a big variety of views from within the Catholic community, as well as views from those outside the faith which would, in the opinion of the editors' team, help Catholics better understand their world.
The Catholic Weekly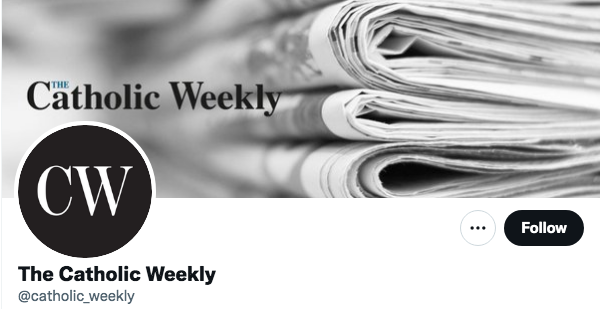 The Catholic Weekly Newspaper tells, inspires, and connects Australian Catholics through professional journalism and insightful posts. Their office is located in Sydney, New South Wales, Australia.
This news portal strives to share their vision of the Church, the Lord, and the life-changing opportunities of the Christian path with their readers, providing a degree of Catholic clarity for complex questions. They offer news of the Church at every level – from the local to the world.
Today, the team does so in print every week and on digital platforms covering their website and through social media channels.
CNS (Catholic News Service)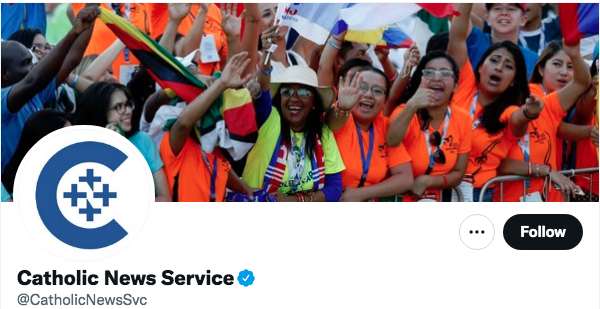 Catholicnews.com is a website that has more than a million Facebook followers and another 150,000 on Twitter. The head office is located in Washington DC. They choose only the top stories to publish each day.
Their goal is to report fully, fairly, and freely on how the international community is influenced by the catholic church today.
National Catholic Register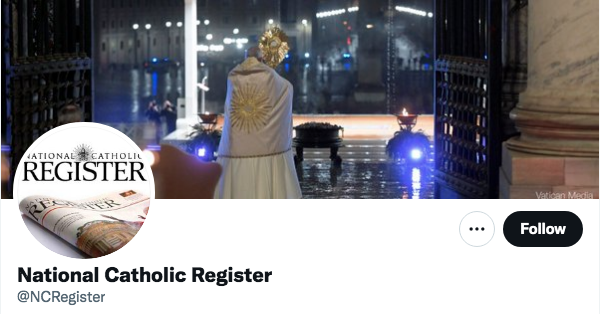 The National Catholic Register was launched in 1927 by Msgr. Matthew Smith of the Archdiocese of Denver. The main office is situated in Kettering, Ohio, US. They provide breaking news, analysis, and blogs. Their mission is to present a perspective on the news of the day as seen through the eyes of the Magisterium. They help all Catholics in engaging the culture with confidence in the secure and sanctifying Gospel of Jesus Christ.
This publication is read by tens of thousands of active lay Catholics along with over 800 priests, 160 bishops, 40 archbishops, and 30 Vatican officials.
Novena Prayer
Novena Prayer was founded in 2016 with the goal of healing as many people as possible through prayer. Their location is in Western Galilee, Holy Land, Israel.
On this platform, you are guaranteed to find all the most powerful Novenas that exist within the Church and all over the world as well as other popular, individually created Novenas as well.
Zenit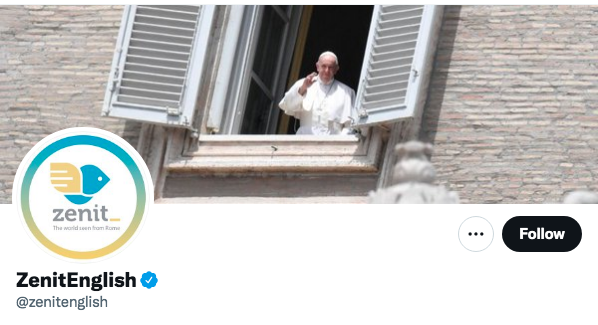 Zenit.org was founded in Rome. Its team includes experts who believe in the Catholic faith and in the wisdom of the pope. Their issues are mostly concentrated on the activities of the pope like his apostolic trips, meetings with statesmen, and more. Its goals: Zenit.org helps people to find truth, beauty, and justice in the world via the Catholic faith.
Catholic Herald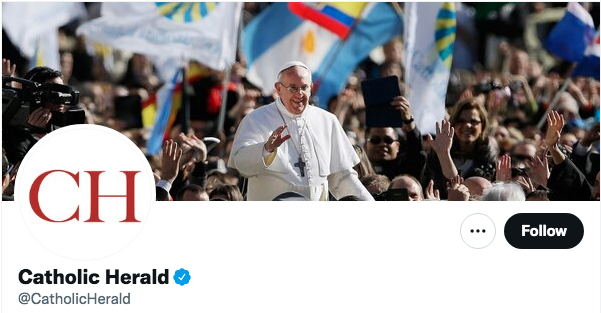 Catholic Herald is one of Britain's biggest Catholic media. It keeps people up to date with breaking news from Britain's largest Catholic newspaper. Its articles provide you with some of the freshest content and news in the Catholic Church internationally.
Catholic Mom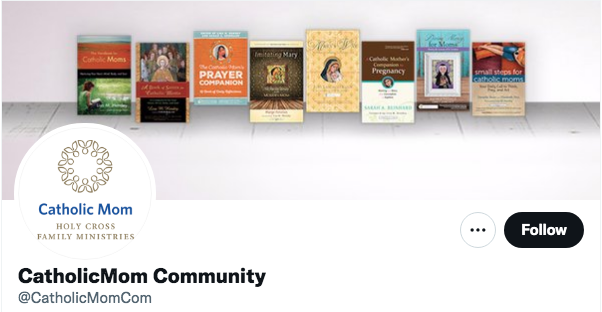 Catholicmom is a news site that was launched to glorify and celebrate Catholic moms and their efforts in society building via raising responsible and catholic-minded children who pay attention to love, purity and family values, and fun from a Catholic point of view. It stimulates a closely-knit family relationship and good relationship with others.
How to Get Published in Catholic News Sites?
Here, in PRNEWS.IO, we're always looking for credible and popular platforms among the people. So here are two small, but quality PRNEWS.IO list of catholic news sites to be published in.
Inside Catholic
Inside Catholic magazine is the news, tech, business, entertainment, fashion portal. They provide believers with the latest news and updates on the categories mentioned above. This publication informs on religion's current affairs, politics, social issues, literature, and the arts, highlighting Roman Catholicism while remaining ecumenical.
This news portal contains many sections and every Catholic can find an interesting topic for himself. It covers such topics as religion, business, and finances, marketing and advertisement, education, entertainment, and fashion. This blog is trying to provide all the necessary information for today's Catholics from a (trusted, authentic) Catholic perspective. Their goal is to become a digital "desk book" for their everyday lives, to deliver in-depth content to satisfy inquiring minds.
Catholictranscript.org
The Catholic Transcript lights on the latest and important news in the latest top stories, politics, technology, startups, health, and science via easy-to-read articles. Their head office is situated in Bloomfield, Connecticut, United States.
Their mission is to gather, record, and disseminate informative reports on transformative tech and scientific findings that have the potential to transform our culture, lives, and industry. Their friendly team includes 32 experts.
Their goal is to create a lasting connection with its readers and provide them with interesting topics and demystified research they enjoy reading and sharing its content with their friends and family.
They do this by reporting, reviewing, and analyzing the latest discoveries in an easily digestible way, and assigning them to one of n eight topics: breaking news, top news, world, economy, science, tech, sport, and entertainment.
The section "Top news" is dedicated to the most trending topics that have everyone talking, or discussing. From viral videos of robots doing silly things to the 'ordinary' people creating amazing things; from mainstream culture to the underground hidden streams. If it's trending online, then you can find this there.
Conclusion
If you are looking for good accurate catholic news sites, you won't go wrong with the sources of information listed above. There are many "Catholic" news sites on the web, and while some of them might be interesting or useful to visit, much of their content is more editorial concentrated. The catholic news sites I've mentioned in this post are the ones that our bishops and other Churchmen and women rely on or at least pay attention to what these sources post.