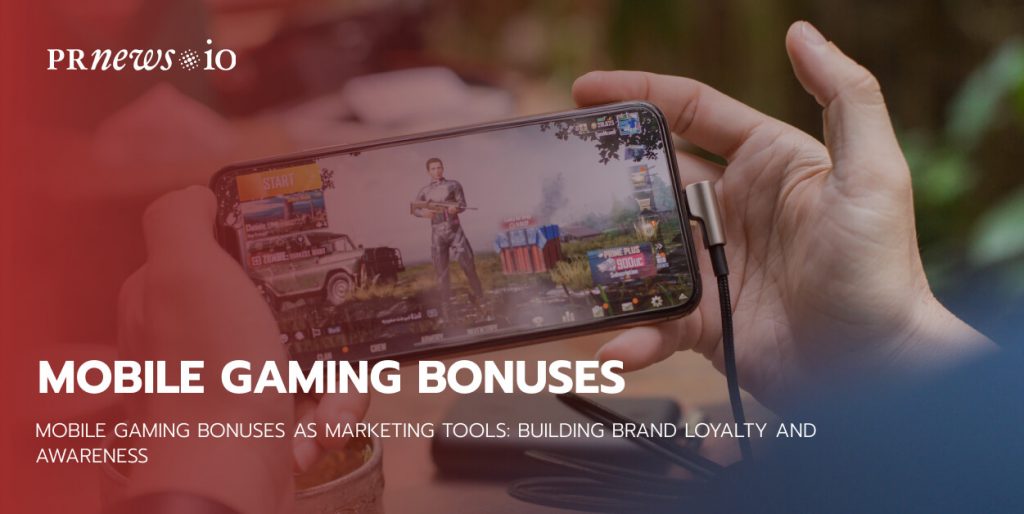 Did you know 91% of people have a freebie item in their house? At least 85% of these people are loyal to the brands that gave them their free giveaways.
According to psychologists, nearly everyone loves free stuff. You love freebies. We love shopping discounts. Online players enjoy bonuses. In light of that information, we'll explain more about how mobile gaming sites use bonuses to build their brands.
Increasing Visibility with No-Deposit Bonuses
Giving out freebies is one of the best ways to increase brand visibility at a low cost. Think about it. If you're a new iGaming site with no customers, attracting people's attention can be hard.
Most countries don't permit gambling adverts on TV and radio. They might also prohibit similar adverts on social media and search engines. This leaves you with a few ways to promote your brand.
Giving out freebies is the only brand visibility-building method that doesn't require you to payout others. You hand out free spins to slots players willing to join your brand.
In other words, mobile casino offers are a win-win situation. Both the gaming companies and their customers win from this promotional tactic. Of course, it works mostly if the brand is giving out quality products.
Sure, every casino player loves free spins. But they want bonuses they can turn into cash. For to enhance your image with freebies, they need to have great terms and conditions.
Standing Out from the Competition
It's true. Almost every iGaming site in the world today gives out freebies. So, how do you stand out by giving out the same promotions? For starters, you can increase the amount of bonuses you give out.
Let's assume everyone else has a 100% first deposit bonus capped at $100. You could increase the maximum bonuses new players can earn to $200. Another idea is to include free spins in your first deposit promotion.
By giving out something extra, more people will pay attention to your website. More attention leads to a higher number of subscriptions. And this is the ultimate goal for every new gaming company.
If you want to really stand out from the mobile gaming crowd, create no wager bonuses. Everyone loves these freebies. And most casinos don't have the promotion.
The explanation is that no-wager bonuses are a big risk for gaming providers. They allow players to cash out their winnings without spending money on the site. That being said, you can limit your losses by offering this promotion to loyal customers only.
Become a Memorable Brand Name
One of the reasons retailers give out free items is to give customers a reason to remember them. You might hand out a free T-Shirt with your brand name on it. Or, you could create a no-wager bonus as we've already mentioned.
In the gaming space, you want to promote your brand by giving out products your competitions shy away from giving away. For example, you could provide free money to everyone who refers your brand to a friend.
Referral marketing works great because it's a win-win situation. Your customers spread the word about your brand at no cost to you. But if they succeed in referring a new customer to your site, you reward them with money.
Full disclosure: referral marketing is the most popular promotional technique in the mobile gaming space. That's because it's inexpensive for brands. Yet it delivers immeasurable results in the long term.
Building Trust with New Customers
Mobile gaming bonuses serve multiple uses. First, they attract attention to your brand. Secondly, they give new customers a reason to trust your business. You see, most people would rather spend their money on an established brand.
Established companies are trustworthy. They're reputable and have thousands of people who can vouch for them. If you want your new business to succeed, you need a way to make people trust you.
Bonuses are an excellent example. But they must be enticing to new customers. Give out no-deposit bonuses. This way, people can test your games without the need to spend money.
Once you build trust with them, you can reduce your promotions. For clarity, promotions need to be an ongoing thing. You can't eliminate them completely if you want to have loyal customers.
The iGaming space is competitive. The only way to keep your customers loyal to your brand is to reward them with freebies occasionally.
Build Your Reputation and Recognition
This might sound obvious to some, but Apple doesn't always include its name in its products. It has become so famous that people can recognize an Apple product by looking at the logo.
To build such recognition, it takes years of placing your brand in front of the right audience. In the mobile gaming scene, you also need to give out freebies constantly.
Provide no-deposit and first-deposit promotions to new customers. Then offer a plethora of giveaways to your loyal customers. These may include:
Cashback deals
Loyalty points
Reload bonuses
VIP packages
Tournaments
Live dealer bonuses
Many gaming websites have a limited number of loyalty bonuses. If you can give out lots of rewards to your most loyal customers, you may never need to spend money on paid advertising.
Learning from Customer Feedback
Promotions are designed to make you more money as a business. In the iGaming world, this can work in several ways. First, you can set a minimum deposit amount for receiving bonuses.
With this technique, you match deposits above $20. This ensures that everyone receiving your freebies is spending money on your games. Importantly, you have to include other terms like wager requirements, validity time, and withdrawal limits.
While bonuses are great marketing tools, you need your customer's feedback to learn whether your strategy is effective. Maybe more customers could be claiming your reload bonuses if they had longer validity periods.
What's more, your customers can help improve other aspects of your website. Maybe some live dealer games crash. Perhaps a slot has a glitch. Customer feedback can help you improve the quality of your services. In doing so, you can grow your brand.
Content Marketing Platform
100,000+ media publications;
get backlinks to your product;
scale work with content distribution.