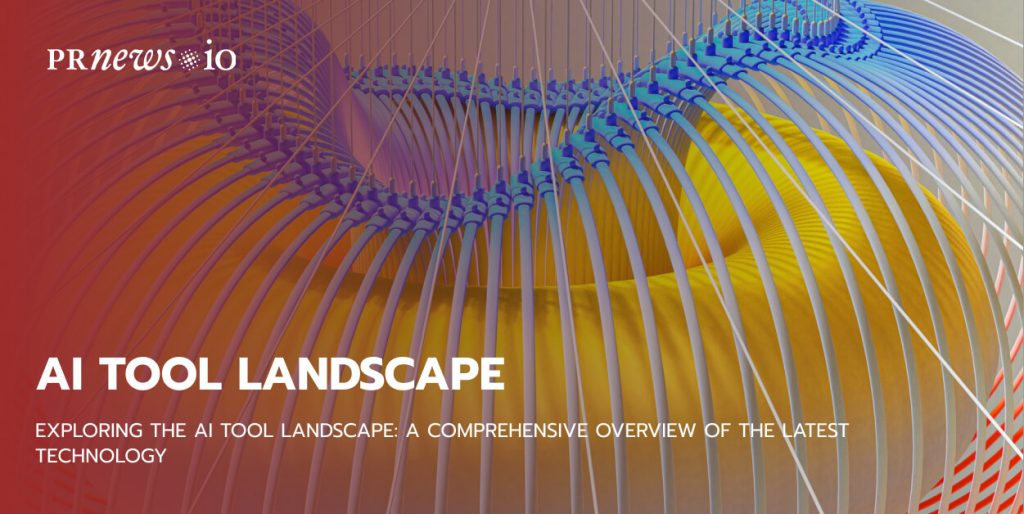 We are living in times of revolution. A technological revolution that's changing the way we manage our day-to-day lives and work. A revolution of artificial intelligence and machine learning. Its advantage is enormous. Using new technology, you can achieve in seconds what would otherwise take hours. In this article, I've gathered the list of AI tools, split by the categories of their functions.
I hope you'll find it helpful. Let's start.
Multipurpose AI Tools
This AI tool can answer questions, and help you with tasks such as generating emails, essays, and writing code.
Price: has free and premium options
Live chat agents provide human-to-human service that is especially helpful in solving difficult, multi-step issues, or those requiring strong security.
Price: from $52 per month
AI Content Generators
Jenni.ai is an AI writing assistant that creates content based on your short notes and writes high-quality essays. You can write blog posts, song lyrics, ad texts, and more using state-of-the-art AI algorithms.
Price: from $12 per month
Create personalized unique bedtime stories in seconds. You can generate a story about your child, including some family members as protagonists, add a genre, story style, happy end, and much more.
Price: has free and premium options (from $8.25 per month)
With copy.ai you can generate human-like text in no time. It will help you create better headlines, email subject lines, meta descriptions, and blog intros.
Price: has free and premium options (from $36 per month)
This easy-to-use AI blogging machine was created to write high-quality, compelling product descriptions for your online shop.
Price: from $5 per month
The Copyleaks AI Content Detector will help you to check if the text was generated by AI, including ChatGPT, or not.
Price: from $8.33 per month
This new AI tool can assist to improve your storytelling. Create easily solid presentations with this app. It works by allowing users to type a description of their intended presentation into a text box.
Price: from $1,000 per month
Subtxt works differently from other AI story generator tools – instead of writing a story from scratch, it helps you generate powerful story outlines based on proven models, so you can write from a proven framework.
Price: from $25 per month
Writesonic is an AI tool focusing on generating digital marketing content: posts, ad texts, articles, books, etc.
Price: from $12.67
Rytr is an AI writing assistant that makes it easy to create different types of content, including blog posts, business pitches, emails, landing pages, and more.
Price: has free and premium options
Obviously AI executes tasks on user-specific text data. The platform is especially useful for SMEs, who are in search of a tool that chooses the right algorithm for their needs Its predictive models will help marketers to select the right strategy..
Price: from $399
Lavender is an AI email assistant. It will help you easily write emails that get replies. It's a browser extension that includes writing AI, social data, and inbox productivity tools.
Price: from $29.
The Scribbr Paraphrasing Tool allows you to rewrite as many sentences as you want.
Price: from $19.95
Textio has created a solution for getting companies to recruit more diverse employ­ees. It uses AI-based technologies to review job descriptions in real time. It also predicts how different candidates will respond to the content and suggests alternatives.
Price: not provided, by request
Uses language models to automate and accelerate the research process. At the moment, the main functionality is a literature review. If you ask a question, Elicit will show relevant documents and summaries of key data about those papers in an easy-to-use table.
Price: free
This platform enables users to upload complex, specialized documents, highlight confusing text, providing an explanation.
Price: free
AI Images Generation
DALL-E-2 is the AI image generator. You can use text prompts, edits, and variations to generate and modify images on the web and mobile.
Price: FROM $0.02 per image with different resolutions, has some free options
It is an AI platform that allows you to analyze text with Machine Learning to automize business workflows and save hours of manual data processing.
Price: from $299 per month
Craiyon is an AI model that also generates images from your text description.
Price: has free and premium options
This photo editing tool now offers an AI-powered feature that turns your usual phone snapshots into decent product shots.
Price: from $9.49 per month
Mage is a fast tool that provides users with the ability to generate anything imaginable using state-of-the-art artificial intelligence.
Price: has free and premium options
PixelVibe (RoseBud AI)
PixelVibe AI creates lifelike digital fashion and apparel models through artificial intelligence. It allows brands to highly target their marketing and e-commerce displays with models that match users' demographic data.
Price: free
Jasper Art is a tool that uses artificial intelligence and machine learning to create original art images based on a text description. With help of this service, you can create images for thumbnails, ads, banners, illustrations, and more.
Price: from $82 per month
The easy-to-use collaborative design tool was created for non-designers. It will create wireframes, mockups, presentations, and prototypes in minutes.
Price: has free and premium options
AI Diagram Generation
Vizcom is a generative AI service to translate 2D sketches into 3D photorealistic renders. It's the perfect co-pilot for any prototyper or designer who has initial concept ideas and is searching for a quick render to get immediate consumer feedback.
Price: from $25 per month
Magic3D by NVidia can create high-quality 3D textured mesh models from your uploaded text description.
Price: free
AI for Productivity
Marlee is the world's first AI coach and utilizes conversational AI technology to provide real-time developmental coaching to anyone with an internet connection. Marlee helps individuals and teams develop resourcefulness, emotional intelligence, creativity, and comfort with ambiguity, leading to a better understanding of themselves and others. With Marlee's assistance, 90% of users achieve their goals in as little as four weeks.
Price: Free for individual users, Premium options for teams with more than 5 members
Timely is an automated time-tracking tool that uses AI to track the activity on each of your devices. You can monitor almost anything – emails sent, websites visited, documents worked on, meetings attended, and time spent traveling. Your automatically-created reports will be ready at the end of the day. It also allows you to track billable hours efficiently.
Price: from $9 per month
Fireflies is an AI voice assistant that helps transcribe, take notes and complete actions during meetings.
Price: has free and premium options
Kickresume is an AI-supported assistant. It was created to help you create the perfect resume, cover letter, and website.
Price: from $5 per month
SuperNormal is an asynchronous communication service for remote teams that includes video and screen recording capabilities. This tool automatically transcribes and writes meeting notes, saving hours each day.
Price: has free and premium options
Quickchat is an AI-powered online tool that enables you to have virtual multilingual assistants that talk just like humans. You can "design" your assistant according to your specific requirements and needs.
Price: from $99
Mem.ai is a solid note-taker that allows you to create and manage note categories via tags. It can also create backlinks with other notes.
Price: has free and premium options
Mintlify is an AI-powered service that provides a tool to automate software documentation chores. The company's technology scans code and generates documentation to explain it. With automated, clean, and comprehensive documentation, it saves time and improves the codebase.
Price: has free and premium options
AI for Social Media
Repurporse.io is a software that can automatically create multiple short-form pieces of content from long-form content and publishes it to multiple platforms like YouTube, Facebook, TikTok, LinkedIn, and more.
Price: from $12.42 per month
This AI-powered tool leverages search queries to scour the web for content on topics related to your business and then give you back data about its success based on social engagement, evergreen score, and backlinks.
Price: from $119 per month
TweetMe is an AI tweet creator that writes like you without generic stuff. It analyses your own tweets and GPT-3 to generate custom AI models and write tweets for you.
Price: free
Heyday by HootSuite serves as a virtual assistant to manage customer queries and interactions, freeing up teams from repetitive and time-consuming tasks. The tool offers multi-channel messaging, a unified inbox, and powerful clienteling tools, providing a comprehensive solution for managing all customer conversations.
Price: from $49 per month
HelloWoofy is an AI service designed to suggest autocomplete options for text, emojis, and hashtags, helping you create content faster. It also automatically prompts a pull of quotes and checks for compliance.
Price: from $99 per month
This service can help you in many ways from managing a multi-channel strategy to analyzing trends and optimizing performance. It will help you research specific opinion leaders, and discover what works and what doesn't about your influencer marketing approach.
Price: from $200 per month
AI Audio Generators
Midjourney is an AI-based image generation service that uses a text-to-image model. It can read your text prompt and create an image based on it. They offer just a Beta-version now.
Price: free
Murf AI is a synthetic speech technology startup generating lifelike AI voices for podcasts, slideshows, and professional presentations. Their technology serves as an all-in-one platform where content creators/users can easily convert their text descriptions into natural-sounding audio. It also allows to add images, music, and video to their voice-over and sync them all in one place.
Price: has free and premium options
This voice generator will help you convert text into speech, and the quality of the available AI voices is quite good. With this service, you can easily make your own podcasts, audiobooks, and much more.
Price: from 0.006 per second
Wellsaid is an AI-powered text-to-speech tool that can create voiceovers for any digital content. It converts text to high-quality voices.
Price: from $49 per month with a free trial
Coqui is a speech technology startup. It allows you to clone your voice in seconds or choose from the available library of AI voices.
Price: from $20 per 4 hours
Whisper AI is a speech recognition and transcription tool that converts multiple languages into written text.
Price: free
Voicemod is a real-time voice-changing and custom sound effect service for gamers, content creators, and vloggers. It works with all popular games like Fortnite, PUBG, and communication apps. It integrates with platforms like Elgato Stream Deck, Streamlabs OBS, Twitch, TikTok Live Studio, Audacity, and more.
Price: free
AI Music Creation
Allows anyone to create original music and sing lyrics to any melody.
Price: free
Boomy helps its users create and save original songs in seconds. You can also create releases and distribute them to all major streaming services and digital music retailers all over the world. In addition, you can earn a share of royalties when your songs are played on services like Spotify, Apple Music, TikTok, and YouTube.
Price: free
This AI tool is able to analyze and choose the appropriate sounds, as well as build arrangements and compositions from them. This allows you to create unique and royalty-free soundtracks for a variety of applications.
Price: free
AI Video Generators
FlexClip is a cloud-based video creation platform that allows users to create and edit videos with ease. One of the features offered by FlexClip is AI text-to-speech, which allows users to add a voiceover to their videos without having to record it themselves.
With FlexClip's AI text-to-speech feature, users can choose from a variety of different voices and languages. The platform also offers customization options, such as adjusting the speed and pitch of the voiceover, to ensure that the final product meets the user's needs.
D-ID's creative AI-based tool takes images of faces and converts them into high-quality, photorealistic videos.
Price: from $5.99
Runway.ml is an AI tool that helps you generate images through text and then edit visuals and videos with AI. It allows you to choose additional settings, such as style, resolution, mood, medium, and prompt weight, and change them.
Price: has some free and premium options
Fliki is an AI text-to-speech tool providing different realistic-sounding voices to choose from. Fliki offers 75+ languages to choose from.
Price: has some free and premium options
Dubverse.ai is a deep learning-powered video content dubbing and creation service. Dubverse creates a product that automatically translates video content to multiple languages and hence declines the cost and time it usually takes in making a video.
Price: not available
OPUS uses machine learning (ML) and natural language processing (NLP) strategies to automatically create video games from the text. OPUS can automatically generate game mechanics, settings, and characters that supplement the narrative by evaluating the text of a tale or game scenario.
Price: you have to sign up on the waitlist
Rephrase.ai is designed to create high-quality videos and animations through an AI-powered visual dubbing tool. You have just to describe what you need. 15+ languages are available there.
Price: from $25 per month
Tavus is a futuristic AI video cloning service that helps businesses create unique, personalized videos for each of their customers in seconds. Tavus allows recording a one-time template that can be easily rendered into thousands of videos, unique to each recipient, with a single click of a button.
Price: upon the request
Synthesia.io offers a way to turn any script or piece of writing into an AI video with a range of AI avatars. You don't need to have a camera, a mic, or even a production team.
Price: from $26 per month
AI Coding for Non-coders
It is an AI-based software that enables you to run state-of-the-art AI models without using any code. You will be able to quickly discover new models that would otherwise require a complex setup, a powerful computer, and sometimes waiting for hours (or even days) for the model to (re)train.
Price: has free and premium options
This AI-powered tool extracts code from any video you have. Just select the code you want to copy from any video and paste it into your text editor.
Price: from $2.36 per month
ChatBot.com is an all-in-one tool to create and launch conversational chatbots without a need to code. With their service, you can build chatbots on your website, Facebook Messenger and Slack.
Price: from $52 per month
SourceAI is a tool that can generate code in any language from your plain text description. Just explain what your application needs and start using it in a few seconds. It's available in English, French, German, Spanish, etc.
Price: upon the request
AI Predictive Tools
Noogata is quick and easy to set up. It's a good solution for e-commerce to customize your model and turn your decisions more data-driven. It will help you in monitoring trends, creating the right content, launching ad campaigns, and other marketing tasks.
Price: upon the request
Pecan AI is another predictive analytics tool that allows you to get some projections and turn them into important metrics: customer retention, LTV, campaign ROAS and more.
Price: upon request, provides a free trial
Final Words
As the AI industry continues to grow and evolve, so does the landscape of AI tools. It's an exciting time for businesses and individuals alike, as the latest technology can help us solve complex problems and achieve new levels of efficiency and productivity. By staying up-to-date with the latest AI tools and advancements, we can gain a competitive edge and drive innovation in our respective fields. So, keep exploring and experimenting with AI tools, and let's see where this incredible technology takes us in the years to come.
Thats it! If I missed something, feel free to share more similar websites.
Check other articles about AI in our blog: