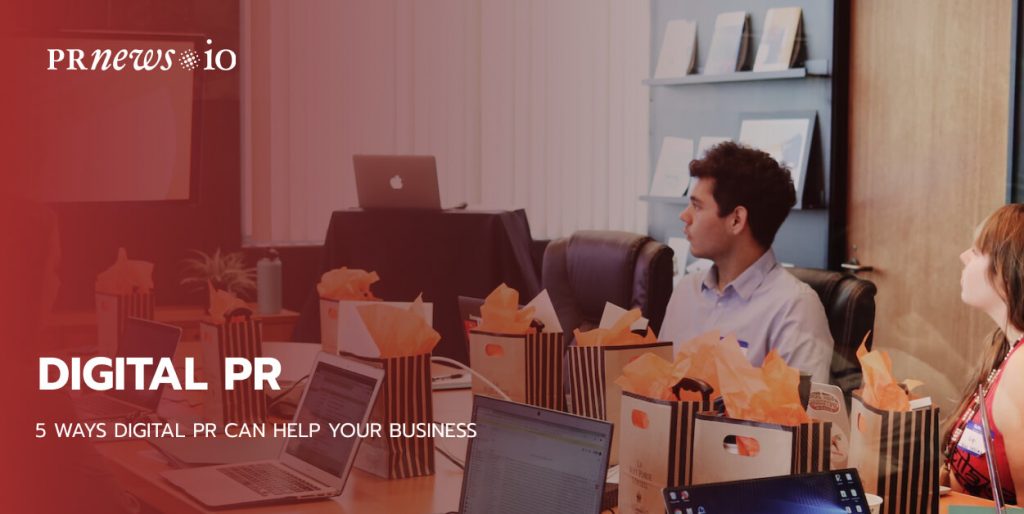 In today's digital era, businesses need to have an online presence and digital marketing strategy. One crucial element of a successful online presence is digital public relations. Digital PR combines traditional public relations with the best aspects of digital marketing, which can help grow your business. Below is how digital PR can help your business reach its goals.
Increase Visibility
Digital PR helps to increase visibility by amplifying your message across digital channels. For example, press releases can be shared through social media platforms such as Twitter, Facebook, Instagram, and LinkedIn to get more eyes on your brand.
Influencer marketing allows you to reach a wider audience by having important individuals in the industry share your content with their followers about your product or service. This will help ensure potential customers know who you are and what you do. Additionally, engaging in digital PR campaigns can get you featured in popular publications, boosting your brand's reputation and reaching even more people interested in your business.
Reach New Audiences
Digital PR can help you target specific audiences interested in your offer. You can create content specifically tailored for these audiences or use search engine optimization (SEO) to ensure the right people see your messages when they search for topics related to your industry.
Having a great website at this stage is also essential. You want your website optimized for search engines and user experience so that when potential customers land on your page, they stay and are likely to take action. Working with digital marketing agencies like WebSuitable can help you craft the perfect website, increase brand awareness and reach the right people.
Drive Traffic and Generate Leads
Digital PR campaigns can help drive traffic to your site by providing links to your content and website in press releases, interviews, guest posts, and other pieces of content. Digital PR can also help you reach new leads. By targeting content to specific audiences, you are more likely to attract potential customers who are already interested in your industry or product and will be more likely to make a purchase or sign up for an email list.
Boost Brand Awareness
An effective digital PR campaign will boost brand awareness by connecting potential customers with relevant information about what makes your business unique and why someone should choose you over competitors offering similar products or services. 
Creating quality content that offers unique value is key here; it should be informative yet entertaining enough so that readers remember it long after reading or viewing it for the first time. It should also resonate with them and encourage them to take action, such as visiting your website or sharing your content on social media platforms like Twitter and Instagram.
Digital PR also includes tactics such as link-building efforts, which help raise awareness by increasing the number of websites linking back to yours from trusted sources like blogs and news outlets; this helps establish credibility and trustworthiness in the eyes of prospective customers and search engines.
Cost Effective
While traditional advertising methods, such as print ads or television commercials can be costly for many small businesses, digital PR offers an alternative that is much less expensive yet still effective at reaching a wide audience efficiently and quickly. Many digital PR activities, such as blogging or engaging in conversations on social media, do not require any upfront costs, making it easier for smaller businesses to start getting their message out there without breaking the bank.
Digital PR is a cost-effective and efficient way for businesses to build their brand, reach new audiences, and generate leads. By creating content tailored to target audiences, engaging in conversations on social media, building relationships with influencers, and optimizing websites for search engines, businesses can get their messages out there to the right people and help drive traffic to their sites.
Content Marketing Platform
100,000+ media publications;
get backlinks to your product;
scale work with content distribution.