We have a deep affection for the internet and browsing various websites and blogs, but there's something truly special about the traditional printed women's magazines. There's immense pleasure in dedicating your leisurely Saturday mornings to flipping through your cherished magazine while sipping a delightful cup of coffee. Women continue to relish the experience of bringing magazines to the beach or thumbing through them during extended journeys.
Hence, we've curated a list of the essential women's magazines that every woman should include in her personal collection.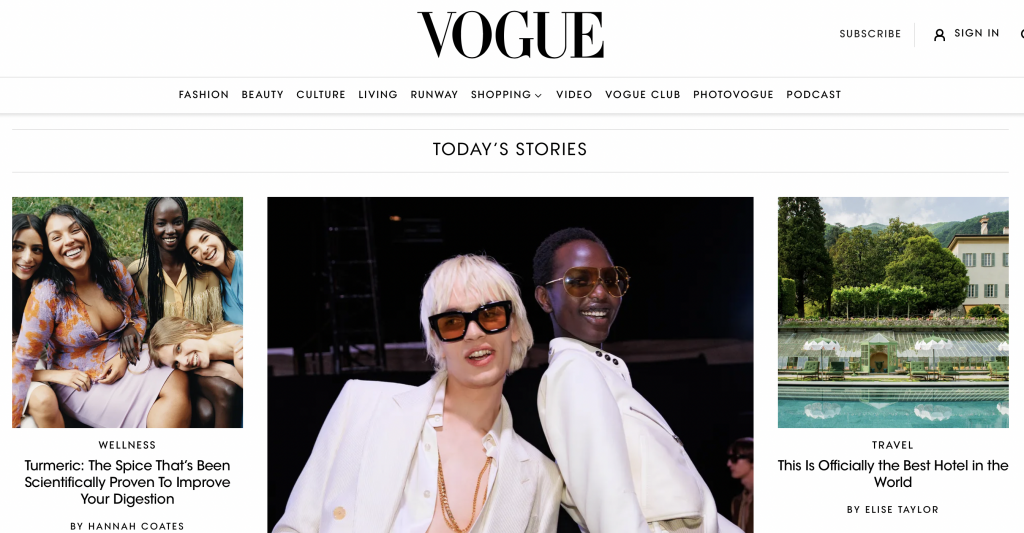 It is one of the most famous magazines for ladies, which covers mainly fashion, art, beauty, health, travel, fitness, entertainment. Every modern woman will find something to her taste and interest. Vogue is famous for its fabulous photography, which is real art thanks to the best photographers who cooperate with Vogue. You will enjoy glossy pages, the vibrant colors, and beautiful models. Such photos will inspire you and make your mind explore. If you are interested in fashion and look for your new trendy style, Vogue is your must-have guide, as it is the top magazine on women's style. The style of articles is excellent, the graphical content is sophisticated, The size of the magazine is also impressive, hundreds of pages full of luxury clothes, trendy accessories, cosmetics… all what you dream about and even more. A reader will find the freshest information about the hottest parties, the best fashion designers, travel destinations to the most exotic and luxurious resorts.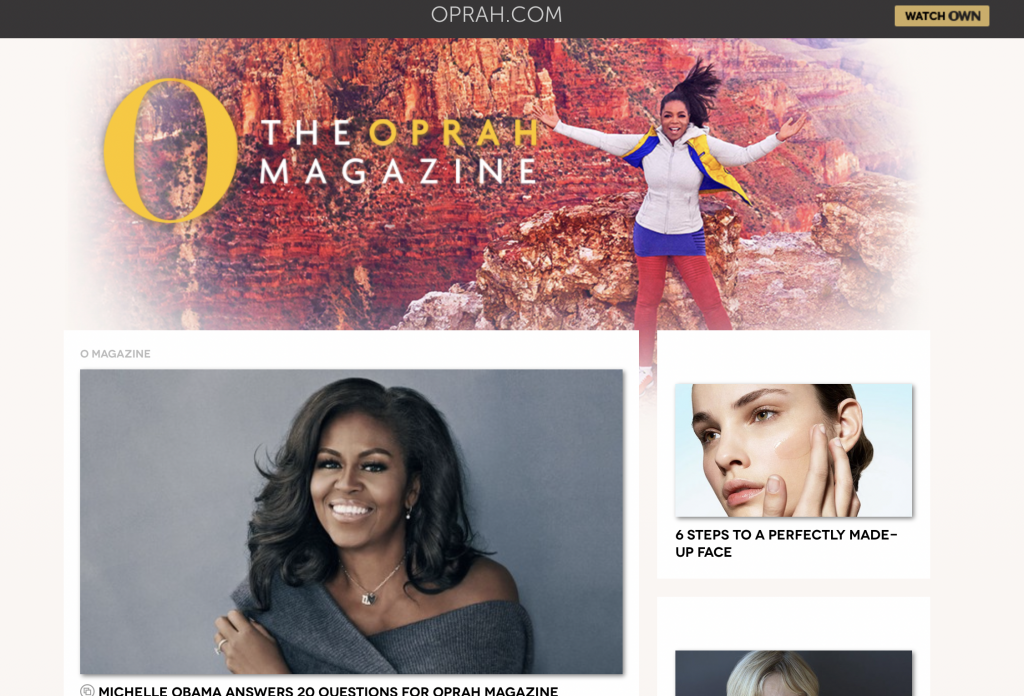 O, The Oprah Magazine designed for self-confident, independent, and intelligent women. It serves as a powerful tool to reach your dreams, to express your individual style. It will help you make the right choices, which will lead to a more fulfilling life. The inspiration of the magazine is one of the most famous, wise, and trusted women in the USA and globally. The magazine is considered to be the real tool for transforming the lives of many women worldwide. Reading the articles will inspire you. Do it every time you feel down. Other women are happy to share their stories with similar challenging circumstances to inspire you not to give up. Oprah is a great woman. Her photos on the magazine's cover are excellent and prove that you do not have to be a supermodel to earn the respect and admiration of millions of people. Oprah's personality is a role model to follow if you want to reach success in this life. The magazine is full of positive energy, inspirational stories, fashion trends, tips for healthy cooking, celebritie's news, etc. There is a lot to explore and learn.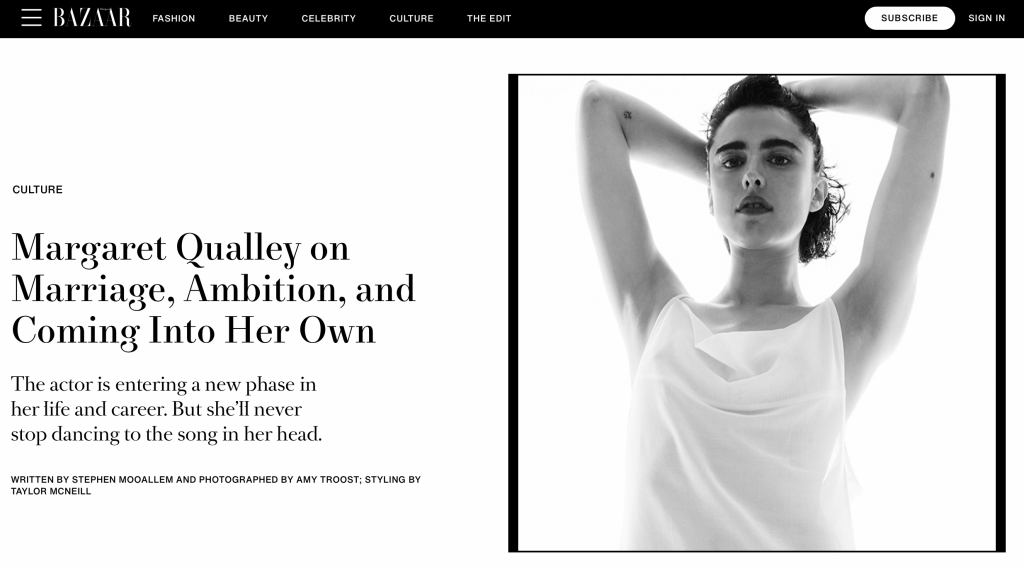 This magazine is perfect for women who are interested in fashion, beauty, and the leading designers. BAZAAR brings its readers the latest trends from the hottest fashion designers. Every page is full of wardrobe secrets, must-haves clothes, and unique finds. Our modern market is overcrowded with similar magazines, which show the same celebrity photos all the time. Bazaar is known for its unique illustrious typography and design. Many experts and readers of the BAZAAR magazine consider it to be one of the most exquisite of popular magazines for women. The presented fashion trends and looks are 100% cutting edge. It has nothing to do with the mainstream fashion which you can find in such magazines as Cosmopolitan. Women enjoy reading about glamorous accessories and clothes, celebrities, the top models, and the best designers. If these are your points of interest, BAZAR is the right magazine for your collection.

BUST is a unique women's magazine, which focuses on the lifestyle of bright, independent, and trendy women. The articles inspire women to be proud to be female. Such a smart editorial mix will satisfy a variety of interests, which include pop culture, arts, handmade crafts, fashion, sexuality, celebrity news, and interviews with the most influential people in the world. The articles speak about many things to inspire, educate, and empower women. You will find a lot of detailed articles and reviews about music and books. You can find all the information you feel ashamed to ask your mother or best friends. It is not just a publication on fashion and entertainment. BUST is focused on making women's lives better. You always get surprised with honest, sharp, and witty articles. BUST will introduce you with the latest trends, new fashion designers, and hot news.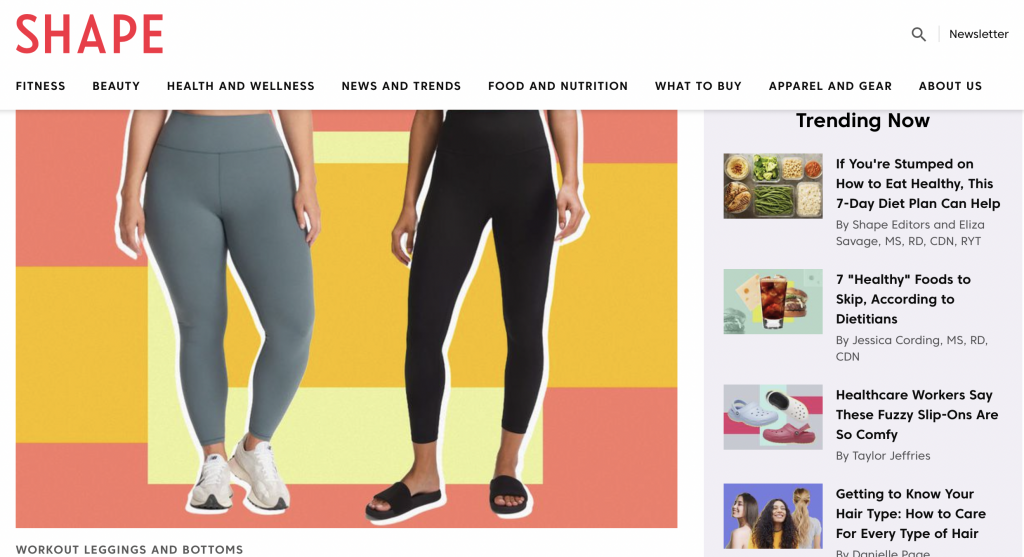 The SHAPE magazine is designed to inspire women to do fitness and change their way of living and thinking. A reader will find a lot of articles on trendy exercise, active sports, adventure, the latest fashion, beauty trends, mind and body way of thinking, healthy diets, and the most efficient nutrition plans. SHAPE delivers a lot of useful information and techniques for women who want to look beautiful. You will meet the leading experts from different fields: exercise, nutrition, yoga, psychology, fashion and beauty. It cooperates with the best journalists, which makes it a must-have guide for a healthful lifestyle. The information about healthy recipes is precious. Do not miss the Diary section, where different individuals share their stories of turning to fitness and a healthier lifestyle. It is one of the best motivators to lose weight. The best thing about this magazine is that it mainly focuses on real women. It is a true inspiration and worth every count you spend on it.
Conclusion
Being a woman is not easy. Modern standards push women to the extremes. Trying to follow all the fashion trends we lose ourselves. That is why it is important to find decent ways to relax. Reading the described magazines is a perfect anti-stress program, which costs nothing but brings excellent results. Enjoy inspiring stories of women like you. You will feel much support and release from your daily stress and worries.

Content Marketing Platform
100,000+ media publications;
get backlinks to your product;
scale work with content distribution.