Doing content marketing and want to be published in Philippine newspapers and news sites? Improve your efforts by connecting with authority journalists and collaborating with reliable blogs in the Philippines. The Philippines have a vibrant media industry, including print and online newspapNewspapers in the Philippines are mostly published in the English language.
Their viewers consist mainly of the middle and upper classes. Check out the best Philippines news sites from thousands of other digital platforms on the web ranked by traffic, social media followers, domain authority, and updates.
10 Best Philippine Newspapers and News Sites
Manila Bulletin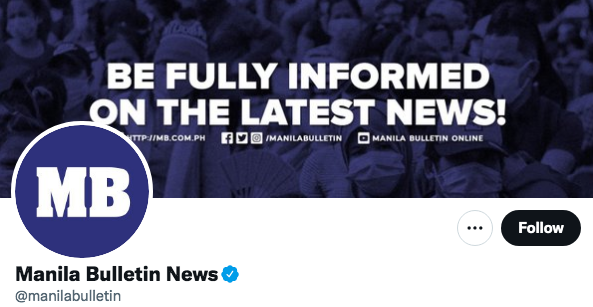 Manila Bulletin is published seven days a week with other weekly magazines. It is published in print and online format, tabloid-sized newspapers, and various magazines in English, Filipino, and vernaculars. They consider journalism as an instrument for the establishment of a just and fair society of citizens who love their country, work in unity for the common good of the people, advocate the interests of the people above the self. Through this view, reporters of Manilla Bulletin contribute to the creation of a country of free people enjoying wealth and progress equitably.
Sun Star
The team of the Sun Star newspaper is a world-class publishing enterprise that issues community newspapers and other community-oriented media products. They are leaders in the sector in the integrity and excellence of their corporate and journalistic principles and practices.
BusinessDay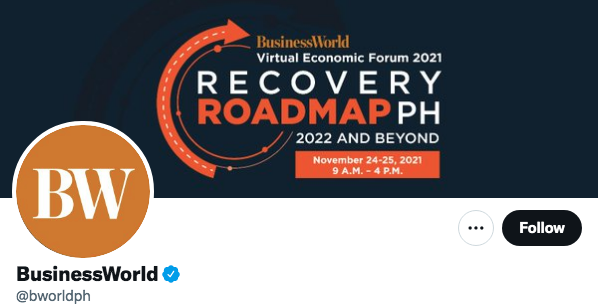 The country's leading business media are the representative of five decades of the professional economic press. This tradition of excellence began when BusinessDay first appeared in the press on February 27, 1967. In its first issue, the publication pledged "competent and responsible coverage of the news."
Tribune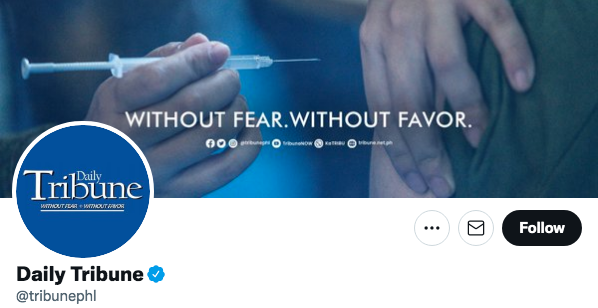 Daily Tribune's inside content is full of insightful stories and contemporary posts that express an amalgam of interests and topics – lifestyle, entertainment, world news, nation, business, metro, sports, motoring property, latest technology, and more.
These areas have been designed and prepared to meet the knowledge needs of their readers who generally belong to the mid-to-upper class bracket, comprised mostly of experts and the highly-educated, without discrimination to the other industries in the market.
Malaya Business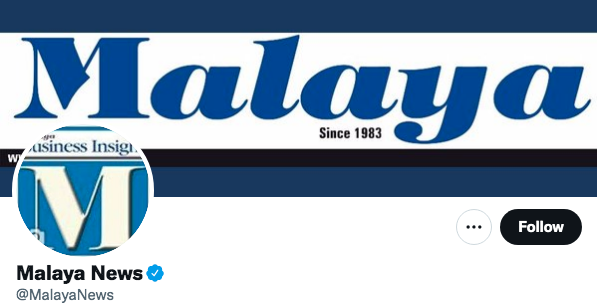 Malaya Business Insight is available for you in very readable options: A fusion of in-depth news, excellent news analyses, the reliable predictions of events, powerful reviews, and balanced updates on what is happening and about to happen in corporate board rooms, in the various business and industry sectors, in Philippine local and global politics and in the exciting world of gaming, entertainment, sports, arts, and lifestyle.
Bulatlat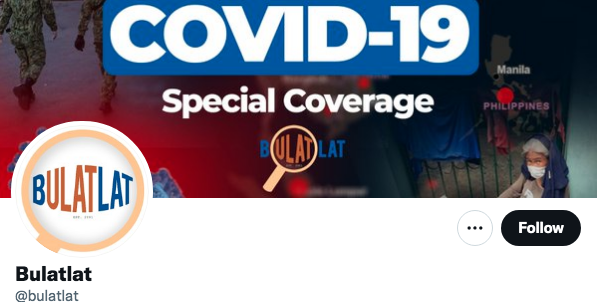 Crafted by a group of Philippine citizens in 2001, Bulatlat was founded with the goal of providing content about political corruption and being a discussion forum. Now it calls itself an alternative to the traditional Philippine media, looking to reflect public opinion and contribute to the protection of human rights, covering the rights and status of women and the rights of indigenous peoples. Since late January 2019, it has experienced several cyber-attacks by "click farms" – troll factories that hire workers to flood websites. The attacks began after Bulatlat published posts about the murder of Randy Malayao, a Philippine peace consultant and member of a far-left coalition.
Philippine Center for Investigative Journalism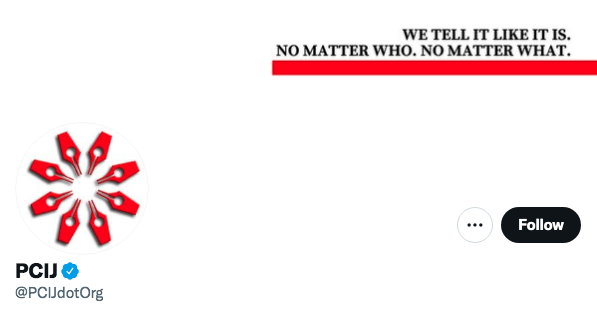 The Philippine Center for Investigative Journalism (PCIJ) is an independent, nonprofit media company that focuses on investigative reporting. It was created in 1989 by nine Filipino reporters who realized, from their years in the beat and at the news desk, the need for newspapers and broadcast enterprises to go beyond day–to–day reportage.
The PCIJ was set up to add to this end by promoting investigative reporting on current problems in the Philippine community and on matters of large public interest. It does not try to replace the work of individual publications and newspapers or radio and TV channels but merely seeks to stimulate the development of investigative journalism and to create a culture for it within Philippine journalism.
CBCP NEWS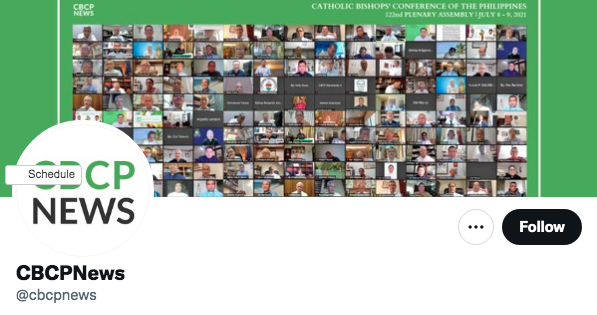 In the Philippines where the Catholic Church plays an important role in almost all areas of life—which covers the social order—the communications media is twice important.
The idea of raising the voice of church media has become a necessity. It is in this light that CBCPNews was set. Its rationale is to launch an alternative news platform with Catholic journalists inside dedicated to providing accurate news.
The goal of CBCPNews is to assist spread the Gospel through a standard level of journalism by re-telling important events in news reports.
Manila Standart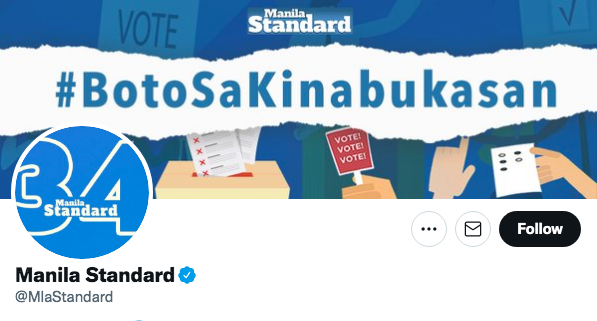 Manila Standard website, launched in August 2002, expands the newspaper's reach beyond its typical audience and makes news available to a much wider and geographically variety readership locally and internationally.
The team of Manila Standart believes the news of the day need not be staid, excessively long, or dry. Stories should be succinct, readable, and written in a lively style that has become a distinctive feature of this publication.
Rappler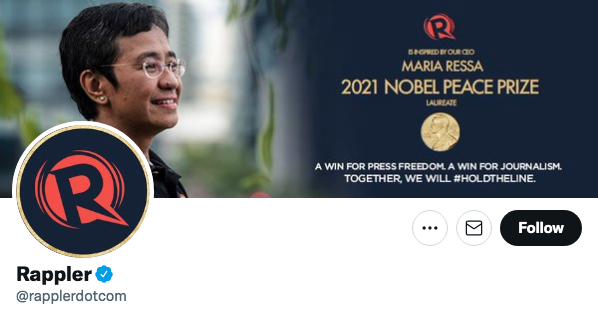 Through cutting-edge posts, conversations, and collaboration, the team of Rappler speaks truth to power and builds a society of action for a better world.
Created as a media agency in July 2011 and launched its digital version in January 2012. Rappler is based on three pillars – journalism, community, technology – that are connected by the shared values of trust, courage, integrity. It includes the veteran journalists trained in broadcast, print, and web disciplines working with young, digital natives eager to write and find solutions to the most actual questions.
How to Get Your Company Published in the Philippines News Sites
You know that the best way to boost your project is to get featured in popular and credible media. Some of these top Philippines news sites are not easily reachable for small businesses. Fortunately, there is a great service to be published in one of the tops of these media or in the other credible newspapers ready to publish your articles. On the PRNEWS.IO platform, you can find many digital publications which are popular in the Philippines.
Thus, your project or service on the tech news sites will for sure earn more attention and attract new followers. The only thing you need is to find the appropriate one in the PRNEWS.IO's Philippine newspapers and new sites, order the content and submit it. Here are some highlights from this list:
Manila Times
Website | Advertising page | Twitter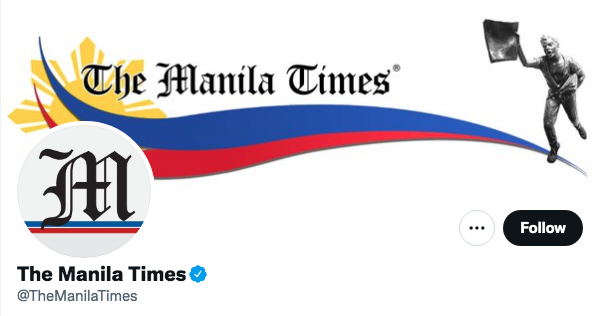 Visits: 8.1M
Bounce rate: 60.94%
The Manila Times is the oldest existing English-language media in this area. It is issued daily by The Manila Times Publishing Corp. with a head office at Intramuros, Manila.
It was launched on October 11, 1898. It is presently proclaimed as being one of the largest circulation of newspapers in the Philippines.
Philippine Star
Website | Advertising page | Twitter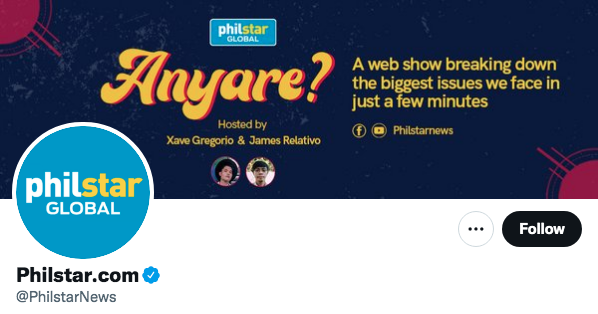 Visits: 7.2M
Bounce rate: 62.47%
The Philippine Star is a paper newspaper and digital platform in the Philippines and the flagship news agency of the PhilStar Media Group. The first issue was published on 28 July 1986 by veteran reporters Betty Go-Belmonte, Max Soliven, and Art Borjal. Today the Philippine Star is among the Philippines' most widely circulated newspapers, having an average circulation of 266,000 copies daily.
Philippine Times
Website | Advertising page | Twitter
Visits: 737
Bounce rate: 27.68%
The English-language platform, proclaiming the slogan 'Pride of the Philippines,' is popular in the society, and by Filipinos abroad, as English is one of the two official languages of the country, the other being Filipino.
Philippine Times is a major channel for people in the Philippines and all over the world for news about the country. The site's content is featured on other websites and is shared hugely on social media networks.
Philippines News
Website | Advertising page | Twitter
Visits: 290
Bounce rate: 74.51%
Philippines News is an independent site covering news of the area, including posts from around the region and world. Additionally, they write about international events, business and finance stories, and foreign exchange rates. Weather and links to other news media in the city are also shown there. They provide a news poll and send additional daily emails of news of the category, or categories of the subscriber's choice. They provide RSS feeds for different categories including local news. Philippines News.Net is published since 1999 and is part of an international news service all with the news.net extension.
INQUIRER.net
Website | Advertising page | Twitter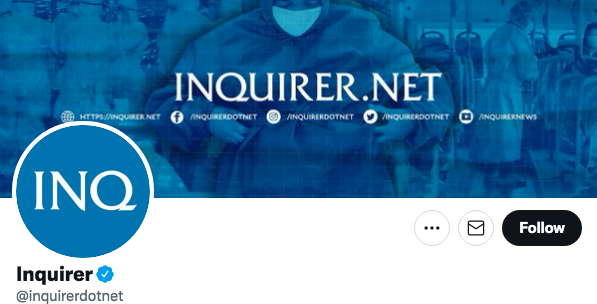 Visits: 4.7M
Bounce rate: 65.15%
The platform features breaking news 24/7 and the latest on issues and current events. This media also highlights convincing articles on politics, entertainment, sports, lifestyle, business, and technology, as well as posts around the world that are interesting for all Filipinos overseas.
INQUIRER.net includes multimedia features, easy channel design, strong social media coverage, and numerous engagement platforms that allow its viewers to experience content anytime, anywhere, always.
The Interaksyon
Website | Advertising page | Twitter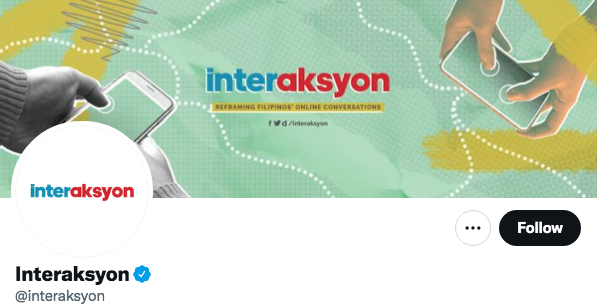 Visits: 735.6K
Bounce rate: 67.87%
The new Interaksyon tries to follow everyone up to speed on the most interesting topics happening online by reframing and putting insights into its content. Now under the auspices of Philstar Global, which also runs Philstar.com, a leading news website, Interaksyon builds upon the legacy of the original TV5 portal.
PinoyTechSaga
Website | Advertising page | Twitter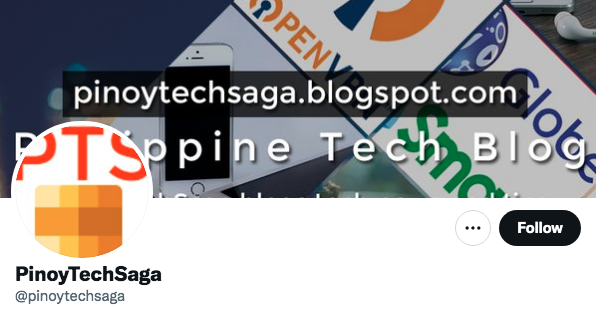 Visits: 422.1K
Bounce rate: 78.66%
PinoyTechSaga's author and founder, Joshua Christian Manuel, is a techie individual and a dedicated gamer. PinoyTechSaga's name was inspired by the Android game Saga Go because it was the first online Android game Joshua liked.
Joshua Christian launched his tech-oriented blog on January 31, 2017. PinoyTechSaga's mission is to share current information regarding smartphones from the Philippines and international, some tips on computers and the internet, his thoughts on games such as online and offline games as well as Android games
Mindanao Gold Star Daily
Website | Advertising page | Twitter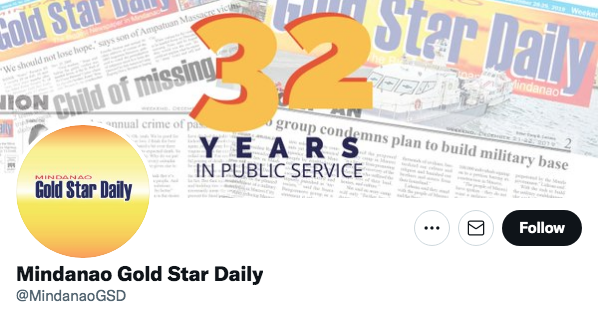 Visits: 12.2K
Bounce rate: 67.25%
Founded in 1989, Mindanao Gold Star Daily set a new meaning and flame to the local newspaper industry. Throughout the years it continued to focus and interest in the rural areas and started the growth of community journalism.
The Mindanao Gold Star Daily is the only daily newspaper that has a wide distribution network on the island of Mindanao. It has various columnists and 80 agencies offices manned by highly skilled journalists and The Mindanao Gold Star Daily is strategically distributed in 24 provinces and 20 cities throughout Mindanao.
Mindanao Gold Star Daily has 60,600 issues daily which sales are relied not much on the street sales but on the subscription of its readers being sent directly by corresponding agencies in Mindanao.
Red Debted Stepchild
Website | Advertising page | Twitter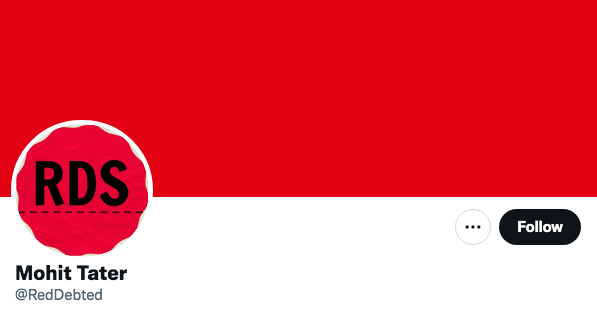 Visits: 104
Bounce rate: 100
RedDebtedStepchild is a debt publication that has been active for several years. Now they have a third owner, and the team continues to follow the same spirit of the founder by sharing debt payoff articles and other personal finance topics in an engaging and fun way. The site features posts from many journalists and people who know what it's like to be in debt.
Content Marketing Platform
100,000+ media publications;
get backlinks to your product;
scale work with content distribution.
Summary
If you are looking for good accurate Philippines news sites, you won't go wrong with the sources of media, listed above. There are many other news sites on the internet, and while some of them might be interesting or useful to read, much of their content is more editorial-focused. The catholic news sites I've mentioned in this article are the ones that have influence and readers pay attention to what these sources publish.