Are you looking for the most credible sources in technology updates? The growth of online tech news sites and blogs has resulted in a stream of information relative to computers, mobile gadgets, useful devices, software, and operating systems. It can be complicated, however, to know which publication you can trust and which one people like and read. Here are some of the most trusted tech news websites. I hope, this will help you stick with the constant flow of technological updates.
Content Marketing Platform
100,000+ media publications;
get backlinks to your product;
scale work with content distribution.
List of the Best Tech News Sites
TechCrunch.com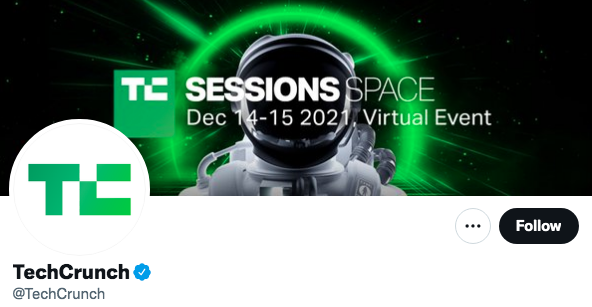 The most famous tech source on this list is TechCrunch. This website has an extremely large active contributor base so it's a great channel to find the latest scoops on the most innovative tech. The site features content about the latest business news on tech startups and product launches. It also contains a very large library of startup info from funding to information about its creators.
Cnet.com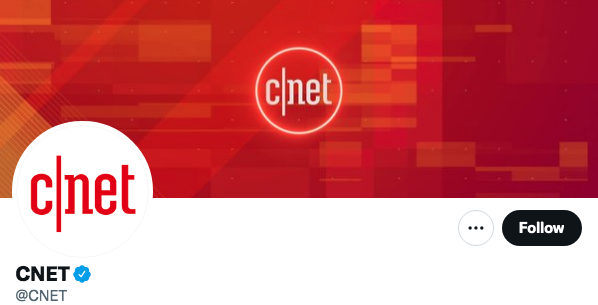 Next on this media list is Cnet. This online publication has been around for a very long time. It was founded around 1994 and now is owned by CBS Corporation. Cnet has collected readers' unbiased reviews and ratings on consumer tech products. It also covers information about prices, characteristics, and a large database of freeware that tech geeks love.
Mashable.com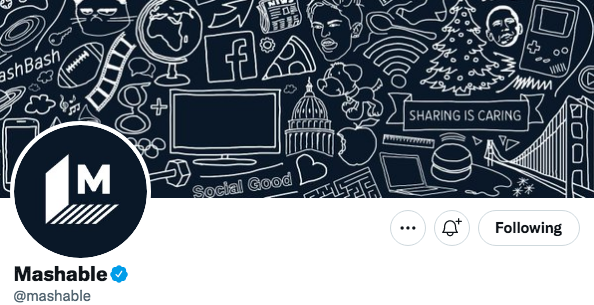 Mashable.com is also much famous technology media on the internet which includes the latest technology news, gadgets, science, and interesting stuff. It gives helpful guides to internet users. The most interesting part about this source is that you can also check out videos related to the recent technology news. Also, it has more than twenty million unique views and has more than six million social media followers.
The Verge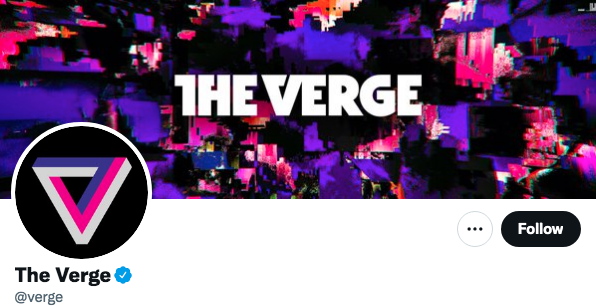 This tech magazine was founded by Joshua Topolsky, Jim Bankoff, and Marty Moe in 2011. Their idea was to focus more on how technology can change the lives of all people and what's the future can be influenced by this. This tech channel is also owned by VOX Media which provides guidebooks, podcasts, and feature stories. They give a personalized prospect per their viewer's choice.
Gizmodo.com | Tech News Sites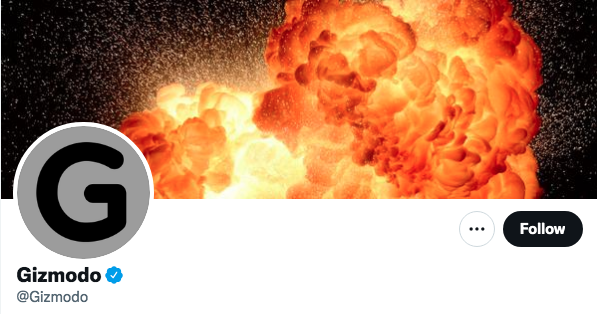 Gizmodo is a great channel of product reviews on consumer electronics like smartphones, speakers, devices, computers, wearable technology, esports, gaming, and much more. You can also read news and updates about what's going on in the world, so it's a great website to get a little bit of everything.
Engadget.com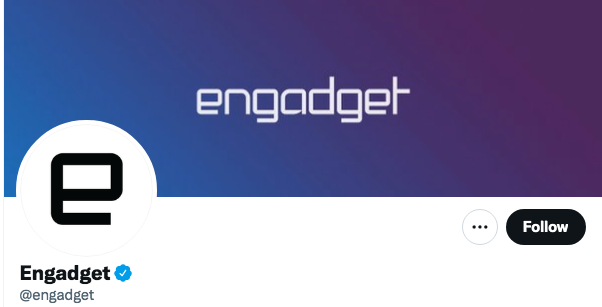 This media concentrates on news about gadgets and consumer electronics. People love this website because it includes many types of stories, including reviews, surveys, and new tech deals. They also have an awesome buyer's guide which covers the choice of the best electronics in different topics like a "Holiday Gift Guide", which is a great place when buying devices and gifts.
Technorati.com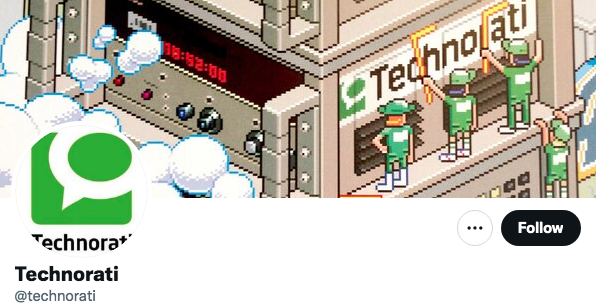 Technorati is a useful and most famous technology website in the world of the internet which helps tech enthusiasts and bloggers and tech blog owners to get more visits on their website and provides a lot of quality technology guides, reviews, and news. Aside from this it also includes guides related to Android, Apple, gadgets, devices, etc., and much more.
Wired.com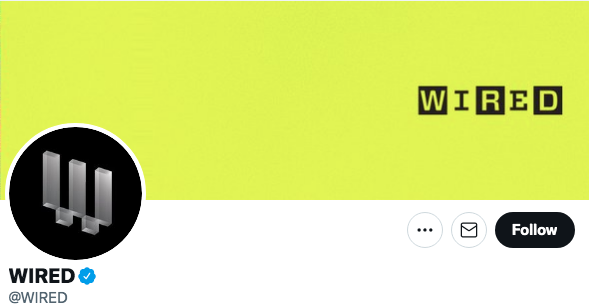 This website has great posts about business, gear, culture, science, and more. People love this platform is very clean and easy to read. The website almost looks like reading articles from a newspaper.
It periodically offers in-depth information on future and current tendencies. This publication includes a variety of topics like business, science, gear, security, transportation, and more.
TheNextWeb.com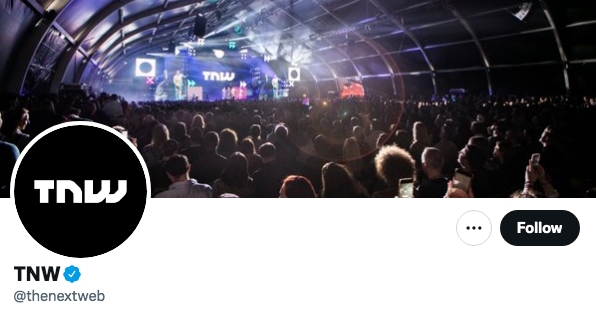 The Next Web is another leading platform on the internet that provides technology stuff on the daily basis to online users. For the most part, it includes guides and topics related to business, culture, and technology. Also, it publishes useful posts for upcoming devices. It is highly recommended to must-read and visit this platform for next-generation gadgets. Interesting thing is that it gets seven million monthly visits and more than ten million website visits per month.
TechRadar.com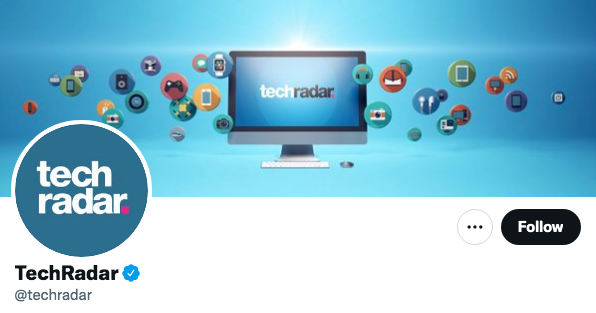 The following one is TechRadar. This channel keeps its audience up-to-date with the latest technology news, reviews on popular and trending consumer technologies, and advice on buying tech. They also have a very unique "How To" section which covers posts written to help guide consumers.
How to Get Your Brand Published in Magazine
You know that the best way to make your tech company successful or taken off the ground is to get featured in publications. Some of these top tech news sites are not easily reachable for small businesses. Fortunately, there is a great service to be published in one of the tops of these media or in the other credible magazines ready to publish your content. On the PRNEWS.IO platform, you can find at least one magazine for any taste, interest, and budget.
Thus, your brand or service on the tech news sites will for sure gain more attention and attract new followers. The only thing you need is to find in the PRNEWS.IO's ready-made list of top tech news sites, order the content and submit. The media is craving for new, unique ideas and gadgets and comprehensive reviews. By having said so, I would like to share some tech news websites where you can get your tech content published.
List of the Digital Top Tech News Sites
Techspot | Tech News Sites
Website | Advertising Page | Twitter
Estimated visits: 5.6M
Bounce rate: 51.76%
TechSpot is a computer technology online platform founded in 1998 by Julio Franco. TechSpot provides news about technology and analysis written for enthusiasts and experts in the IT sector. Periodic editorial content includes tech news, product reviews, buying guides, software downloads, and how-to guides. In addition, TechSpot hosts a list of thousands of tech products that are assigned a Metascore, as reviewed by professionals from all over the world. TechSpot is also home to a large community of tech enthusiasts, with hundreds of user conversations created every day.
Techbook.de
Website | Advertising Page | Twitter
Estimated visits: 4.5M
Bounce rate: 76.64%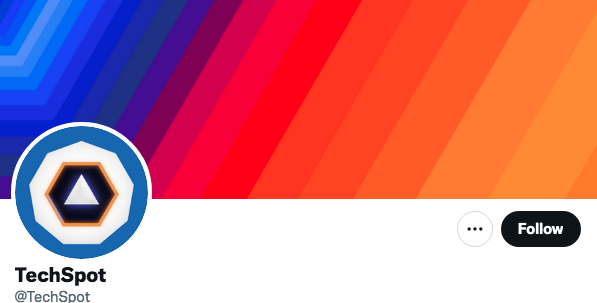 TECHBOOK is one of the most famous tech publications in Germany. Every day they answer the questions that their audience asks themselves in everyday digital life. Their slogan: Technology can be so simple. At TECHBOOK.de they test the latest smartphones, devices, gadgets, games, software, and much more. They have hence made it to one of the largest digital platforms in Germany. TECHBOOK.de is famous for its interesting posts about technology, the desire to try things out, and journalistic trustworthiness.
Interia Tech
Estimated visits: 4.2M
Bounce rate: 78.97%
Interia.pl is one of the three largest digital sources in Poland. It provides over 200 web services using over 30 different domains: communication services, content, and community, e-commerce, and transaction-based paid services. Interia.pl Group is a part of an international media company – Bauer Media Group. Bauer Group is the biggest brand and INTERIA.PL Group is one of the most visiting websites in Poland.
Tech Times
Website | Advertising Page | Twitter
Estimated visits: 1.8M
Bounce rate: 69.24%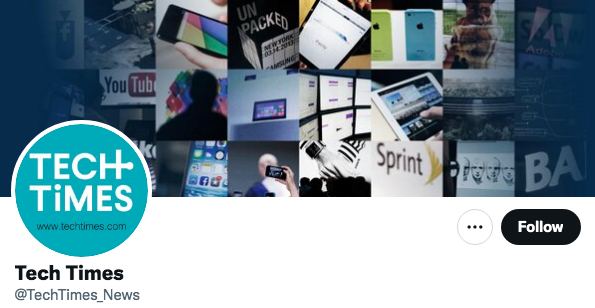 Tech Times offers content on the latest innovations and progress appearing in technology, science, and health industries and the challenges they deal with on a daily basis. They analyze how businesses and technology cross over, and influence, and impact different markets and industries to bring about cultural changes in this increasingly interconnected world.
Tech Times editorial team is made up of passionate and consummate experts and writers who are based in the US, Europe, and Asia. The team works day and night to deliver news, reviews, reports, stats, opinions, and analyses, on technology, science, and health innovations that happen in our world.
Techinasia.com
Website | Advertising Page | Twitter
Estimated visits: 1.5M
Bounce rate: 65.04%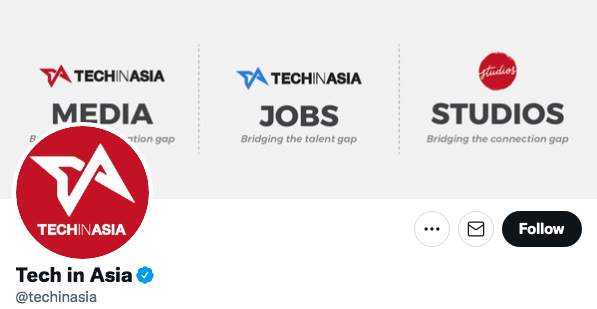 Tech in Asia is the largest technology media channel in English that focuses on Asia. From the latest updates to the hottest tendencies and the most potential startups to the strongest brands, they provide everything tech in the region. Their aim is to create and serve Asia's tech and startup community.
The company's channel offers curated latest news about technology and startups in Asia, enabling viewers to access the latest startup news and find talent or jobs suited to their interests.
Liga.net | Tech News Sites
Website | Advertising Page | Twitter
Estimated visits: 1M
Bounce rate: 66.09%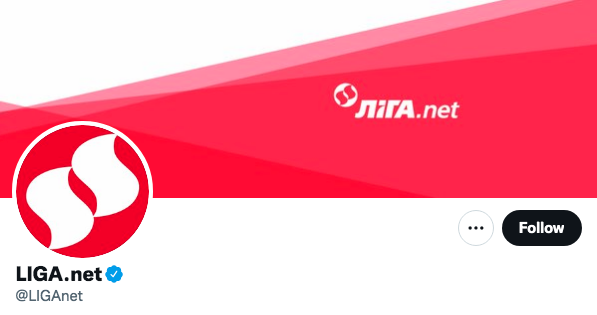 LIGA.net is a business informational source, which is considered to be the main project of the Media Holding "Ligamedia" of the Group of Companies "LIGA". And today, they are called to be one of the leaders in reaching the Ukrainian audience, taking a leading position in the field of news and business media. The LIGA.net channel delivers comprehensive informational support of business with event-based, analytical, reference, monitoring content. This media provides analytical, reference, monitoring content on many topics.
Technology Org
Website | Advertising Page | Twitter
Estimated visits: 431.2k
Bounce rate: 72.84%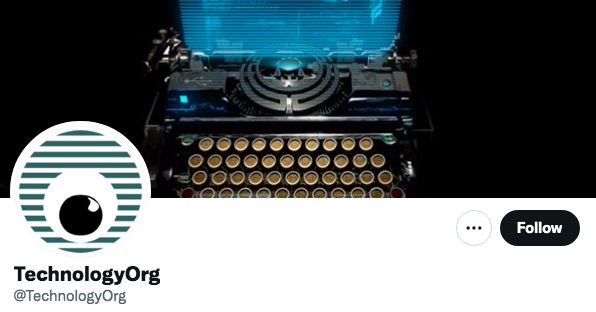 Technology Org was founded in 2012 by a company called "Neurotechnology" and provides science and technology news from trustworthy sources on a regular basis. They are interested in various fields of research and engineering. Their primary topics cover artificial intelligence, robotics, brain-computer interfaces, quantum computing, aging research, stem cells, as well as many other similar areas of science and technology.
In addition to the daily updates, they also deliver information about technological competitions, events, interesting developments, and novel ideas.
TechBullion
Website | Advertising Page | Twitter
Estimated visits: 425.2k
Bounce rate: 75.72%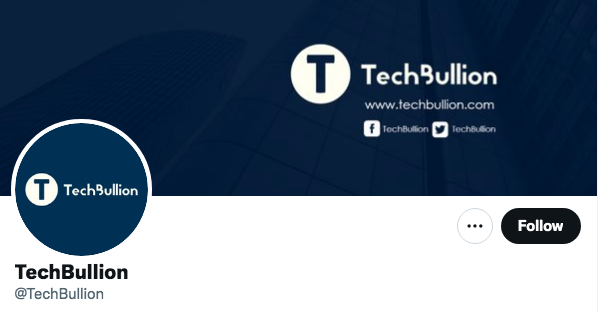 TechBullion is an online news media about tech, business, finance, and investment news. Techbullion is well-known as an ethical and beneficial way to increase not only your website ranking in SERPs but also the natural traffic to your platform from the post placement itself and also social media accounts.
They are unbiased and try hard to give investors the latest news, updates, and relevant content. They focus on telling the trends and opportunities relating to investing. They are also dedicated to selling products that they have researched and trust in, a brand or business that has good quality products and needs a boost on this platform can present their products through guest posting.
PinoyTechSaga | Tech News Sites
Website | Advertising Page | Twitter
Estimated visits: 377.5k
Bounce rate: 78.16%
Philippines Tech News and Game Reviews channel is a blog about tech news and tips, game news and reviews, smartphones specs, and more.
PinoyTechSaga's founder, Joshua Christian Manuel, is a techie blogger and a dedicated gamer. PinoyTechSaga's name was inspired by the Android game Saga Go because it was his first online game on Android, and at every next step in the game, there was always an exciting adventure awaiting, just like the technology are these days.
Christian created this tech-oriented platform on January 31, 2017. PinoyTechSaga's main goal is to share up-to-date content regarding smartphones from the Philippines and international, some tips on computers and the internet, reviews on games such as online games (from MMORPG to MOBA) and offline games as well as Android games, giving the author's reviews on movies or dramas he's seen especially on Korean Dramas.
NaukaTehnika.com
Website | Advertising Page | Twitter
Estimated visits: 359.7k
Bounce rate: 79.94%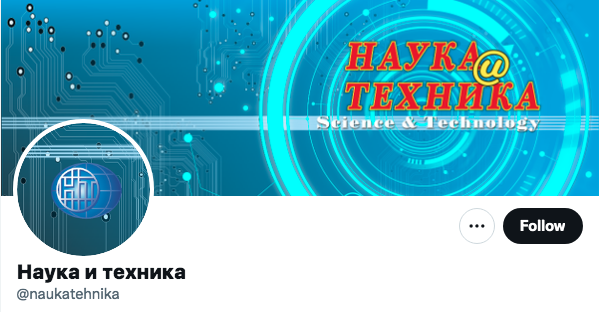 NaukaTehnika.com is a monthly popular science illustrated magazine with a wide profile. In it, you will find interesting information about the development of aviation, shipbuilding, armored vehicles, communications, astronautics, exact, natural, and social sciences.
Conclusion: Tech News Sites
There you have it, the list of some of the best tech websites to follow today. If you're looking for the best credible tech news sites to present and boost your tech idea, product, or service, remember that you have a big choice and a great tool to realize it. What do you like to read? What is a trustworthy source for tech updates and gadgets' reviews?