Real estate marketing agency.
The famous French advertising slogan says: "Even God needs bells." But some people still believe that really good products do not need advertising, because recommendations from satisfied customers are better advertising. Others do not understand why investing in advertising is so necessary if there are so many free ways to promote a business – from social media to blogging, cold calling, and event management. But what should newbies do if they do not have clients yet? And what about competitors just waiting for an opportunity to take advantage of your business's lack of promotions?
There is only one answer: more promotions never hurt. And today we will talk specifically about promotions in US real estate marketing agencies. After all, every entrepreneur hopes that his or her services are in high demand. Well, here we go.
How to Distribute Brand Content
Residential real estate marketing is a deliberate step toward attracting prospective buyers. There are a lot of proposals on the construction market today, and in order for the client to find you exactly, you need to create a strong foundation of reputation. How does it work?
For example, take an ordinary family looking for a new home. First of all, prospective buyers will want to choose a good real estate developer, and the Internet will help them with this. At the beginning of the search, they will use the usual algorithm for choosing a developer: Location – Price – Reputation.
People frequently seek information on real estate aggregator portals in social networks, encounter contextual advertising, and visit thematic websites.So we can conclude that real estate sales depend on several points:
how recognizable your brand is;
how easy it will be to find you;
and what is the level of customer confidence.
This is what a marketing agency should do: increase the developer's awareness and manage his reputation on the Internet.
After all, no matter how interesting, informative, or simply awesome your content is, if you do not do anything with it, no one will find it.
For example, PRNEWS.io knows how to distribute brand content for real estate marketing agencies and their clients.
Content Marketing Platform
100,000+ media publications;
get backlinks to your product;
scale work with content distribution.
Whether you plan to create a landing page optimized for search engine promotion, a regularly updated blog, or a social media profile, you will need to decide where to post your content. After choosing a site first of all focus on the target audience. Study your competitors' content to find out how they conduct marketing campaigns and distribute their content. Do not try to do everything at once. In this business, quality is always more important than quantity: it is better to make a plan and focus on achieving business goals than rush and create a lot of mediocre content.
If you are unsure of where to start distributing your content, check out some of the best platforms to promote your real estate business.
Top 25 Real Estate Marketing Agencies in the USA
Lead Horse Marketing – Atlanta, GA, US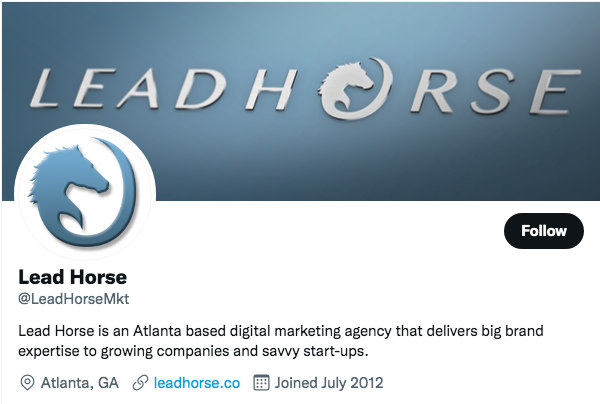 The agency is excellent at determining what your business should be in order to meet the needs of the target audience better than your opponents do. Selects profitable promotion tools necessary to achieve a result and predict key performance indicators. For example, they can grow your business through a pay-per-click (PPC) strategy, local SEO, and blogs. PPC helps to use developed messages that "attract" the main customer needs and convey the value of the product. The company skillfully defines a unique selling proposition and creates brand positioning.
IDAEL DIAZ MEDIA GROUP – Miami, FL, US

The agency's responsibilities include marketing research, target audience selection,
development of a marketing strategy, and development of marketing plans. They help their clients generate more traffic, leads, and sales. The company can help optimize marketing costs – for the same budget, receive a larger flow of customers.
TREM Group – Miami, FL, US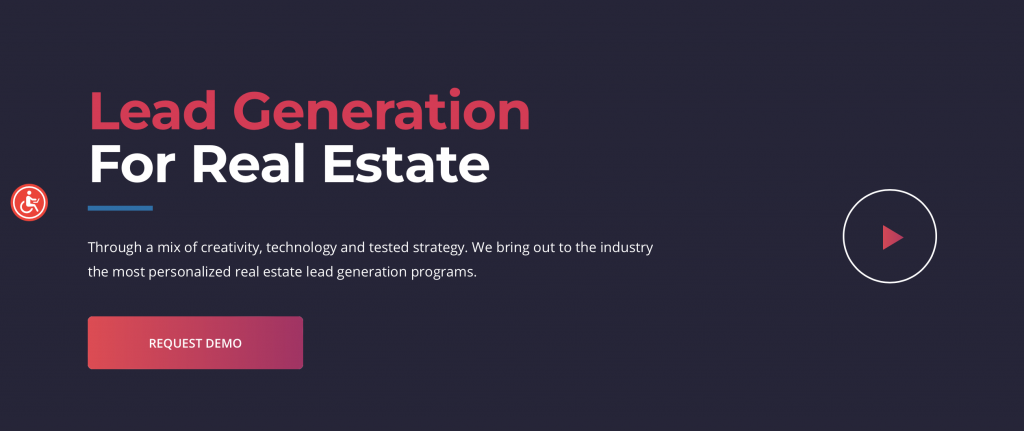 A very large agency that deals with website development (landing pages, online stores, corporate sites), SEO, contextual advertising, remarketing, SMM, and e-mail marketing. And also their responsibilities include the development of a communications program, the creation of creative ideas, advertising and PR campaigns, and advertising placement. Development of a logo, corporate identity, packaging/label, catalog, presentation, board, exhibition stand, and more. The guys are finding growth points for your business. What to tweak or improve to make a major leap forward in the short term.
Showcase IDX – Bellingham, WA, US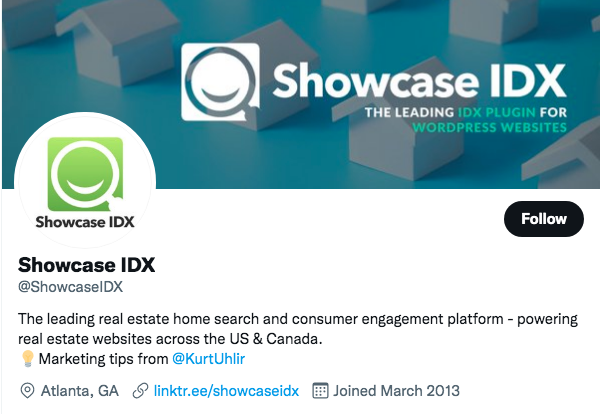 The ultimate goal of any construction company that turns to a marketing agency for help is to increase sales. Marketers and real estate agents know and understand that in this area the number of meters sold is considered the key performance indicator, and not the number of engaged visitors to the website, social networks, and other advertising channels. This site is for sharing experiences. And their blog is full of agents, developers, and administrators who continually share tips, strategies, and tricks on how they move forward, as well as looking for solutions to the various problems they might face.
SM Sold – Irvine, CA, US | Real Estate Marketing Agency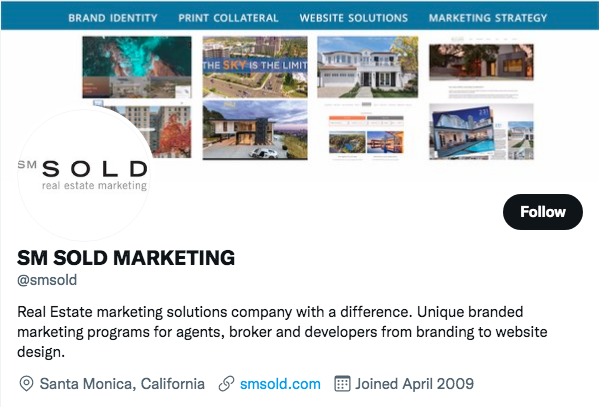 In addition to the main tasks, the agency is engaged in the creation of personalized content and native advertising. Display advertising is a form of digital advertising: your ads will appear online on relevant sites for your target audience. This type of marketing is well suited for real estate agents trying to raise awareness of themselves or new properties on the market. The guys also professionally develop visual and verbal brand attributes (logo, name, packaging/label) that attract the right customer segments.
STEEZY Digital – Los Angeles, CA, US
STEEZY – style with ease. This digital real estate marketing agency is known for automatically generating leads and tracking them. Convenient Real Estate Marketing Budget Calculator will help you to more accurately determine the goals that you set for yourself in the campaign. STEEZY will help you tell your unique story, including elements such as logo and colors, your target audience, and more.
Element-360 – Asheville, NC, US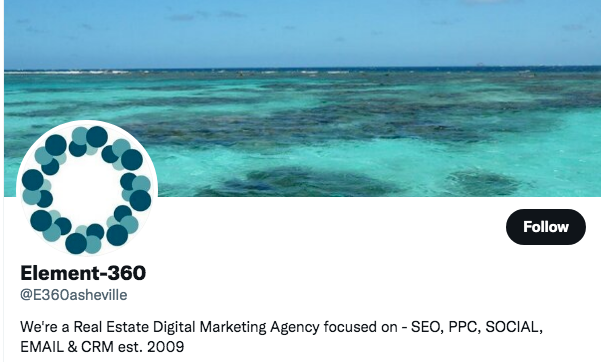 The main tools of this agency in the network marketing of real estate are SERM (reputation management), SEO and SMM promotion, targeted advertising, and PR promotion. Their marketing industry professionals handle all sorts of jobs, from website creation, traffic-driving & lead generation strategies, to social media advertising.
Revamped Real Estate – Los Angeles, CA, US
A very unusual agency for the bravest, helping real estate agents and brokers stand out from the competition with YouTube using their 2 Step Blue Ocean strategy. If you want creativity, try Revamped. Making short, informative, and well-prepared videos is one of the best ways for a real estate agent to make a lasting impression on potential buyers or sellers. You can post them in a common format to YouTube or other social media platforms to educate your audience and build a community, or create video ads. Video is a super-customizable medium that allows you to establish a more personal and organic connection with those who are watching.
Realtyna – Newark, DE, US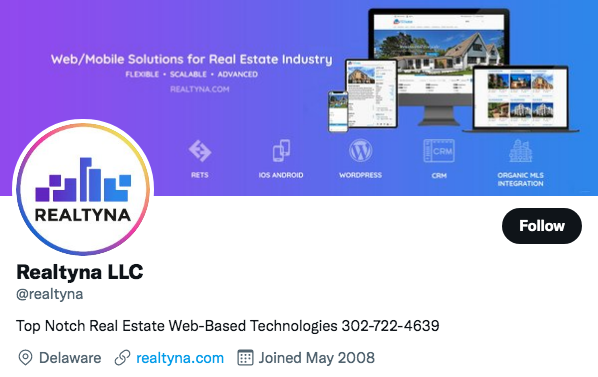 Web and mobile solutions for your Real Estate business. The company promotes honest and successful projects, and trust in them as experts contribute to the trust of the projects with which they cooperate. Realtyna provides lead generation and management, leading monitoring, and methods of assigning multiple leads.
Moss Technologies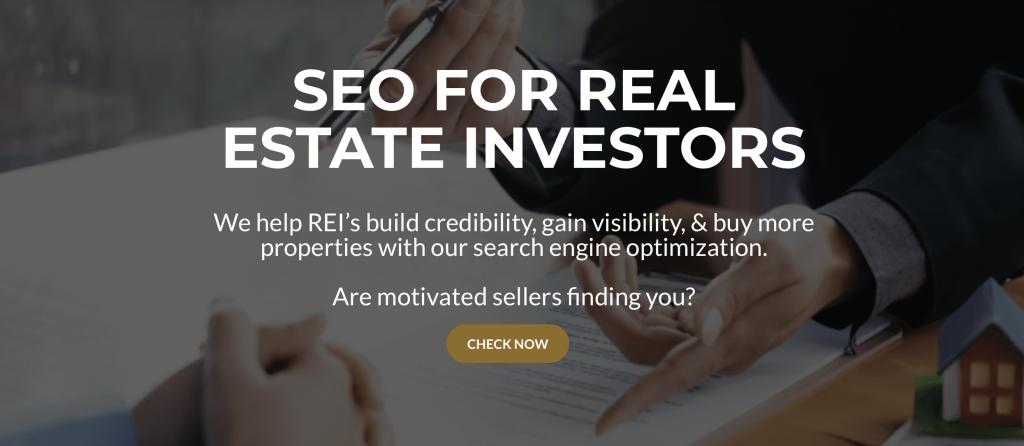 I'm Jason, the co-founder and President of Moss Technologies REI Marketing Solutions. I work exclusively with real estate investors to help them build credibility, gain visibility, and buy more properties.

We help REIs build credibility, gain visibility, & buy more properties with our search engine optimization. Our responsibilities include GMB optimization, SEO optimization, investor carrot website optimization, and online reputation management. We help their clients generate more traffic, leads, and sales.

To us, working with REIs is about more than just keyword rankings. We seamlessly merge two key components – credibility and visibility. This is the main factor that sets us apart from our competition. It allows us to deliver incredible results, giving our clients an exclusive advantage in their market.

Jason Moss
Digitize Real Estate – Los Angeles, CA, US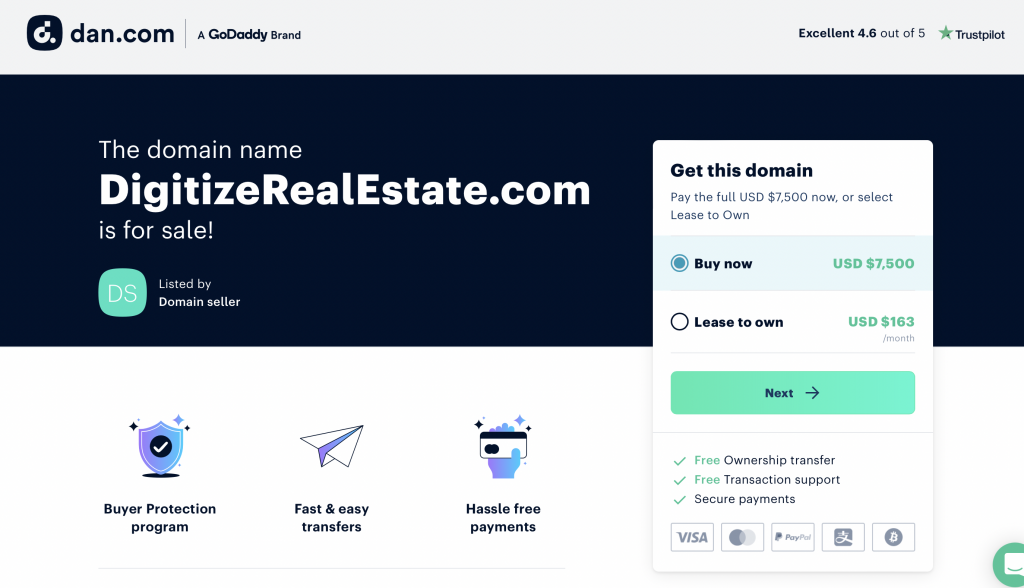 We saved this agency for last and would like to complete our top with them. After all, the hallmark of this company is that they teach agents, business owners, and brokers how to develop their business on the Internet independently, how to attract potential customers, track, develop strengths, and what to focus on. The company's philosophy is: If a marketing company that you pay thousands of dollars to every month goes out of business the next day or decides to raise the price, you will be addicted. We will teach you to be professionals and become a reliable agent in your region. The choice is yours!
Many problems are solved through integrated real estate marketing. These online reputation management agencies have in their arsenal a number of ready-made cases and many examples of successful conclusions and solving problems. They undertake to do everything possible and in their power to increase the visibility of the project, creating its impeccable reputation in the market.
By contacting such agencies, you become one step closer to creating your own recognizable brand in the market, which will have a really good reputation and profit.
BLUE LYNX MARKETING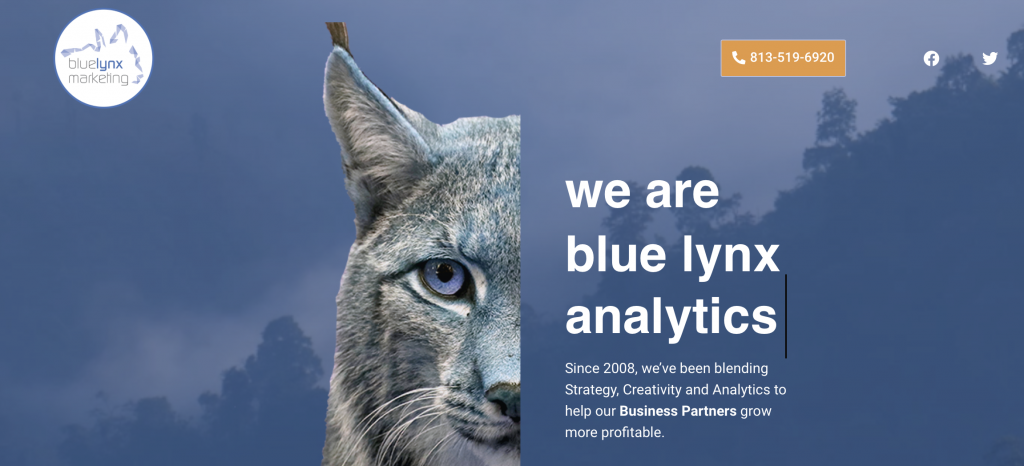 We like the collaborative approach used by Blue Lynx. They started out working with HubSpot and Google AdWords before diversifying into real estate in 2019. The team is renowned for demonstrable results that help Realtors generate more listings, more referrals, and more buyers – all with highly trackable online marketing campaigns. This is due to their expertise in paid advertising. As the focal point of your campaigns, a real estate website should be set up promptly. You can also anticipate a consistent flow of new leads with a good ROI.
MARLIN CONSULTING SOLUTIONS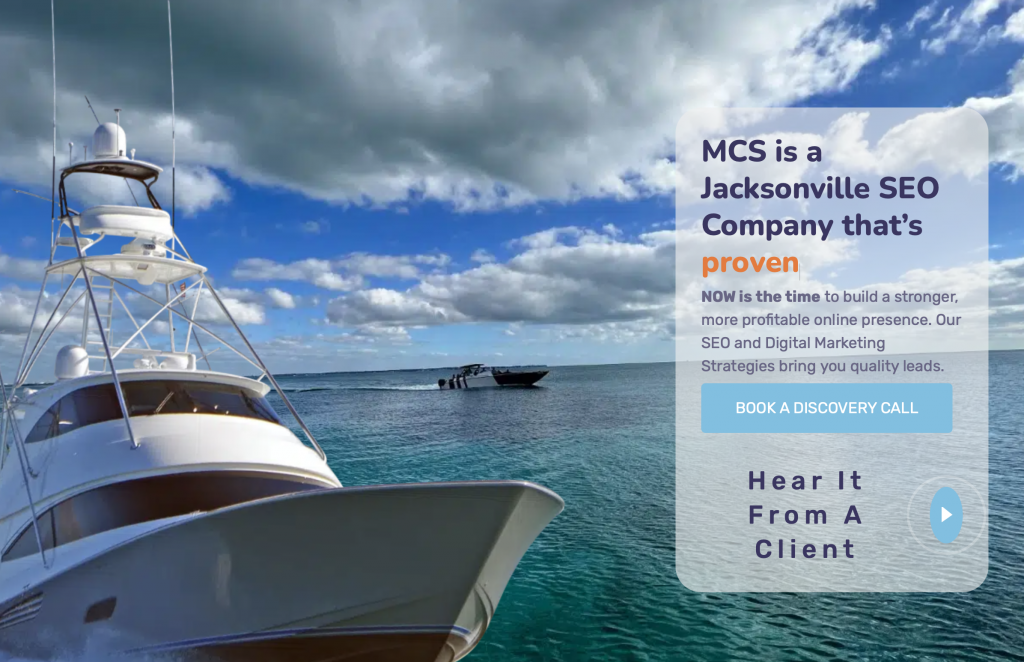 Marlin Consulting, another Florida-based company, has offices in Palm Coast and Jacksonville but works with brokers all across the country. Jason, the company's founder, benefited from having worked with agencies before starting Marlin Consulting. They strive to make every aspect of their clients' lives as simple as they can.
NICHEZIPS
Nichezips is a more recent real estate marketing company that assists agents in becoming well-known in their neighborhoods. They're an affordable approach to establishing a fantastic real estate website that users will enjoy. The property search is powered by the most recent IDX technology, and cost-effective information is then added to keep you in regular communication with your neighborhood.
THE X CONCEPT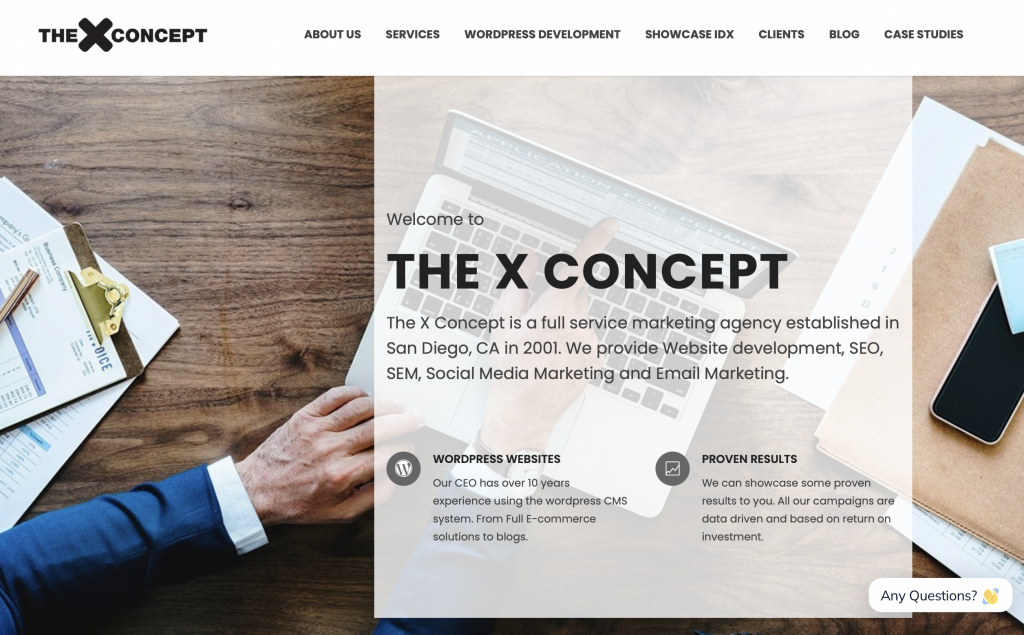 A full-service marketing firm that won't blow your budget is The X Concept. In fact, they are frequently mentioned as being cost-effective, which is unusual for a premier marketing firm. For WordPress development for real estate, email marketing, and social media marketing, look to them. Despite being situated in San Diego, they assist clients all around the country.
BROCK CREATIVE PROJECTS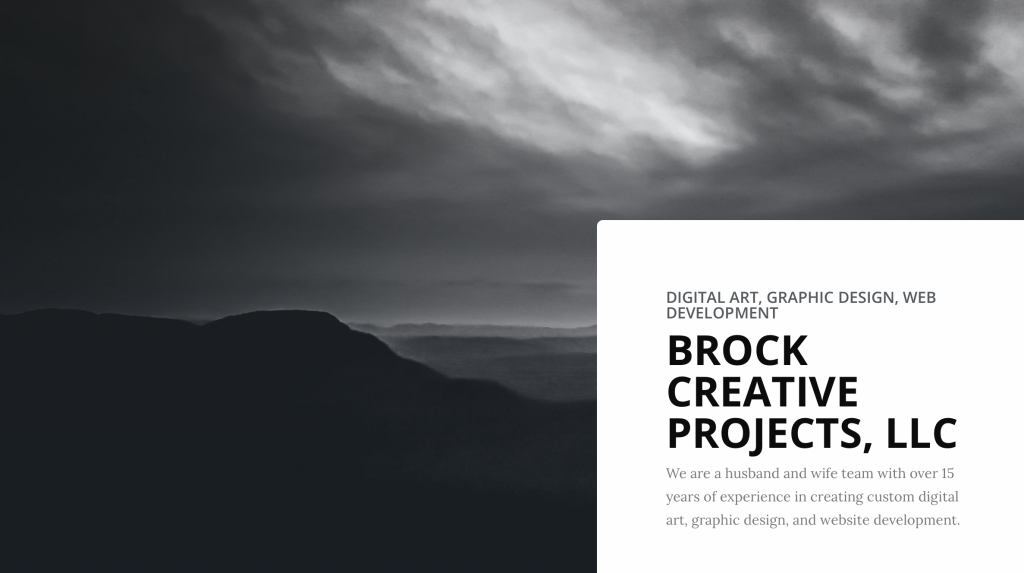 Since a long time ago, I've been a big supporter of family-run marketing firms, and Brock Creative Projects continues that trend. You now have an easy way to manage multiple agent pages, make an endless number of community pages with local listings, establish a blog that strengthens community relations and incorporate commendable testimonies and reviews right into your website. They support elite real estate brokers around the United States, with a focus on real estate websites in St. Louis and Southeast Missouri areas.
Coffee & Contracts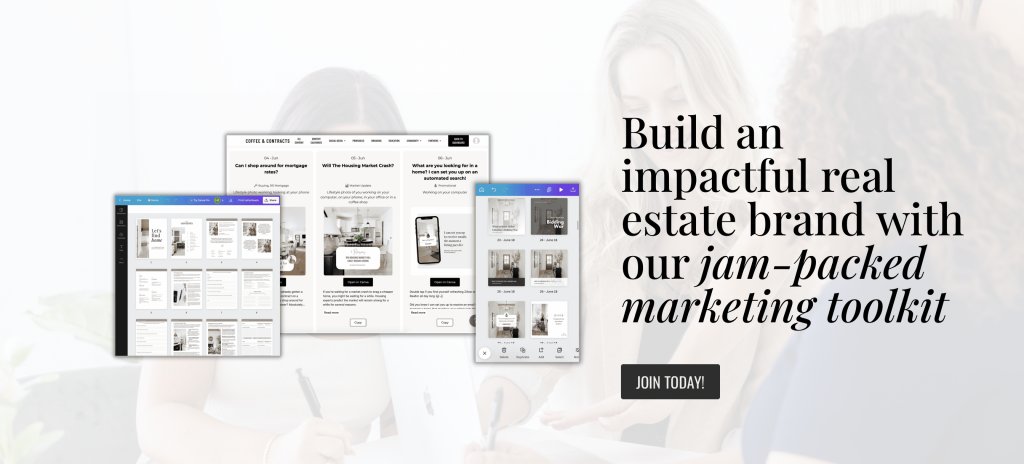 Everything a real estate agent would need to launch their professional development is offered by Coffee & Contracts. This contains graphics, storyboard templates, video scripts, and editable marketing guides in addition to new content for inbound marketing. Coffee & Contracts, a real estate marketing company, aims to remove the guesswork from social media branding, website design, and content marketing. Since the majority of the service is automated, real estate agents can easily maintain their websites. For agents who don't want to monitor their blogs, this service is available.
STEEZY Digital, Revamped Real Estate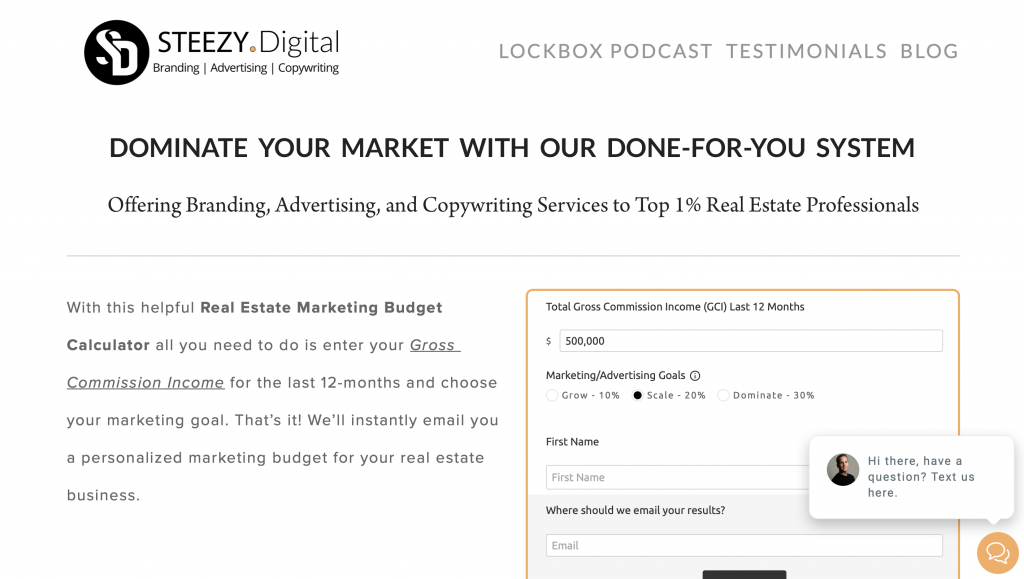 This digital real estate marketing service is recognized for producing and tracking leads automatically. The Convenient Real Estate Marketing Budget Calculator can assist you in determining your campaign objectives more precisely. STEEZY can assist you in telling your unique narrative, using factors such as your logo and color scheme, as well as your target demographic and more. Using its Blue Ocean strategy, this organization helps real estate agents and brokers distinguish themselves from their competitors on YouTube. Try Revamped if you want to be unique. Creating concise, informative, and well-organized films is one of the most effective methods for a real estate agent to leave a lasting impression on prospective buyers and sellers. You may upload them to YouTube or other social media sites in a standard format to educate your audience, establish a community, or generate video advertisements. Video is a highly adaptable medium that enables you to develop a more intimate and natural relationship with viewers.
Artur'In: Digital Marketing Automation for Real Estate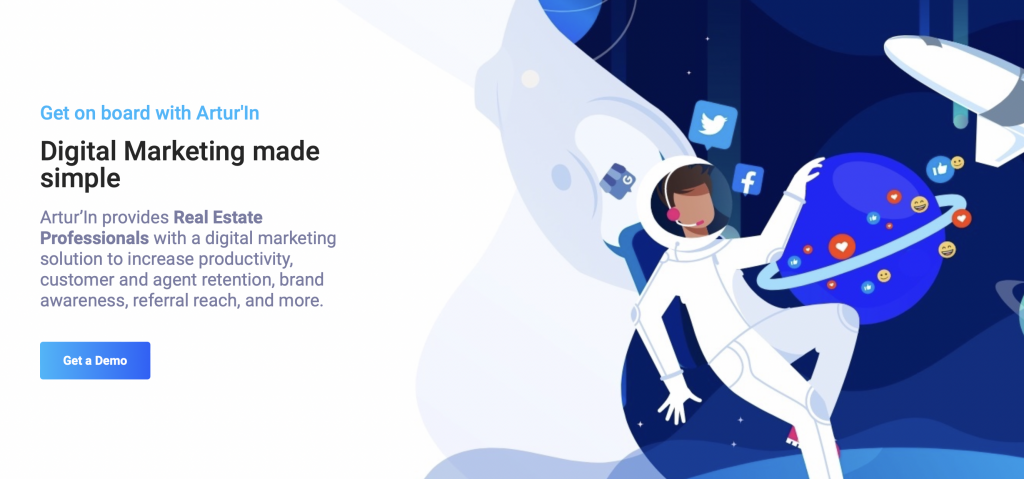 Maybe you detest digital marketing for real estate. Period. One-stop shopping with Artur'In, you can manage your presence, manage your reviews, create automated Facebook advertisements, manage your Google ads, and more. Through Artur'In, you can check your real-time inbound marketing data, monitor your SEO, and perform additional adjustments to your content marketing. While some of your marketing services will still need to be managed, Artur'In actually manages social media using a powerful, machine-learning AI system. Of all, it's not like you have a whole social media crew at your disposal. However, it's more economical and puts you in control.
Bold Leads: Real Estate Lead Generation
Website | Twitter | LinkedIn
Working with Bold Leads is advantageous for the majority of real estate professionals. Bold Leads, a tool created for agents, enables you to "own" your region. You will then be directed to local buyers and sellers who have been generated. In addition to landing pages, CRM, and marketing tools, Bold Leads offers a complete system. Even better, everything is prepared for you; there is nothing to worry about. Bold Leads is a well-proven service that many people utilize for lead generating; this is important to note. However, if your market is narrow, you could want a more specialized product. To understand more, read my entire post on Bold Leads.
Borr Digital: Client Generation for Realtors | ROI Driven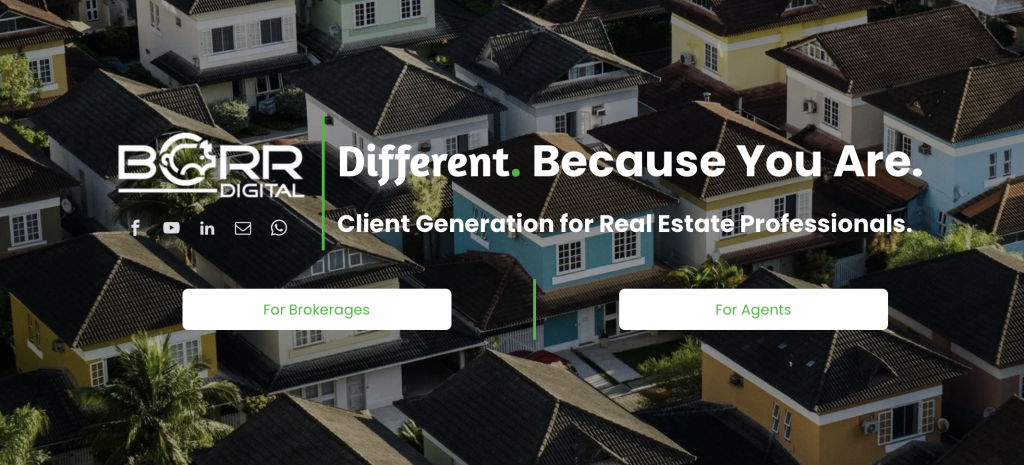 Instead of leads, Borr Digital provides clients. Borr Digital, an appointment-making service, focuses on giving you qualified leads who are prepared to commit. Both brokerages and lone agents are taken on by Borr Digital. You acquire a partner through Borr Digital who will collaborate with you on lead generation. Email, texting, web chat, reputation management, phone tracking, and other features are included in the plans. A website builder and email marketing are even included in higher-tier services. Consequently, you may work with a single agency to receive everything you require in one location.
CJO Marketing
Website | Twitter | LinkedIn
Real Estate Closings is a package offered by CJO Marketing, a digital and social media marketing firm, specifically for real estate brokers. Without the involvement of actual real estate agents, Real Estate Closings aims to produce fresh leads for industry professionals each month. Anyone interested in learning more about the products and services offered by CJO Marketing can schedule a free consultation. Agents might need to try out a few various strategies before they find one that works for them because there are many businesses that supply leads "without any work." Most essential, don't spend too much until you're certain that something will be useful to you.
Chatter Buzz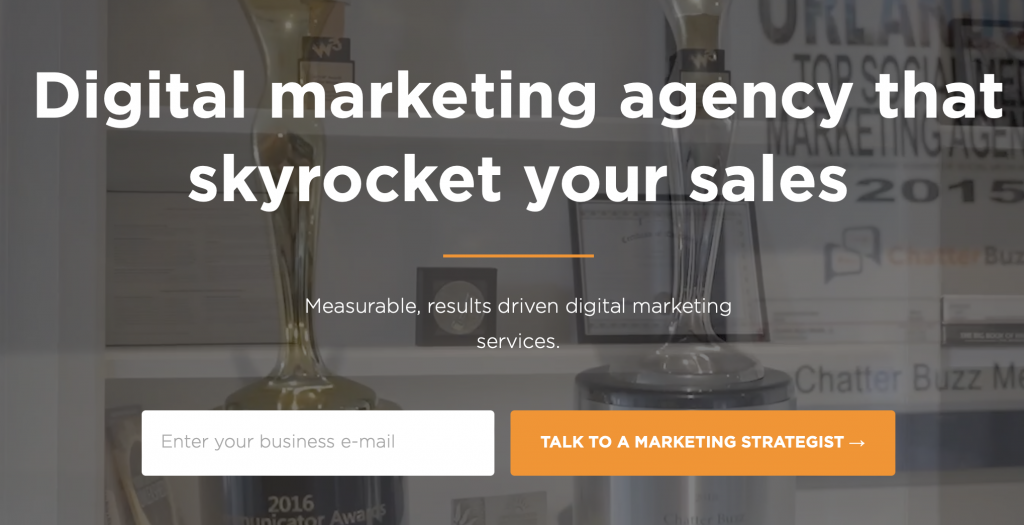 Custom web and mobile development, paid media advertising, inbound marketing, and activation, creative and content production, campaign optimization, audits, and analytics are just a few of the services offered by Chatter Buzz, a digital marketing business. They can assist real estate firms in creating an online presence from scratch. They have worked with numerous real estate firms, including builders and commercial real estate companies, albeit not all of their work is open to the public. They are a prominent agency and are more helpful to those attempting to establish a brokerage or a company than to independent agents.
Conclusion: Real Estate Marketing Agency
Thus, it is difficult to overestimate the necessity of promo in the real estate business. So, if you need to promote a company, attract the attention of a target audience, conduct an advertising campaign, inform customers about something, and create loyalty or a favorable image, then a promotion resource will be the best solution. It does not matter which form of advertising you choose, use it optimally on an ongoing basis, and do not forget about testing! After all, everything changes every day. This will remind existing customers of you and attract the attention of new ones. After all, in the 21st century if you are not on the Internet – you are nowhere. Break the Internet!
Is your business in need of a PR makeover?
Benefit from media coverage assistance.
Witness a refined branding approach.
Watch as your recognition soars.