Tennis is one of the most popular sports worldwide, and many young people dream of becoming professional tennis players. If you are passionate about tennis, you likely seek correct and up-to-date information related to the sport as quickly as possible. For those who simply enjoy watching tennis, it's true that matches take place across the world. Since you can't attend them all, the best way to stay updated is by reading the top 10 tennis magazines. These publications serve as excellent sources of information and inspiration.
Stay Updated with the Best Tennis Magazines
When people purchase tennis magazines, it's not just to keep up with match results. It's an immersion into a media world dedicated to your favorite sport. Thematic tennis magazines allow you to escape from everything else and delve into detailed match commentaries, upcoming game predictions, and professional opinions from experts. We'll now share with you a list of the top 10 tennis magazines that truly deserve your attention.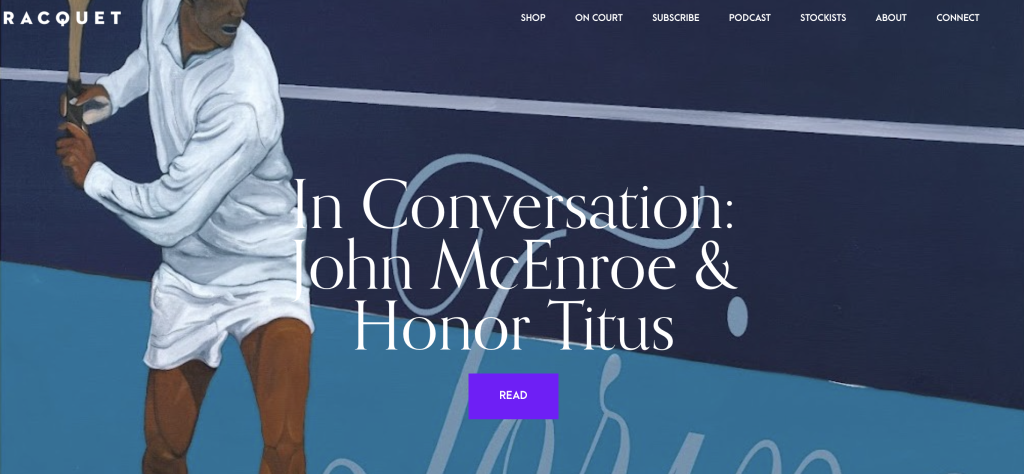 The Racquet magazine is published quarterly in a printed format, with each issue priced at $20. Conveniently, you can now order this tennis magazine online. We highly recommend considering the yearly subscription, which costs $80 and includes four special brand editions along with four extra collectible issues. Adding this magazine to your collection is a delightful experience, as it is replete with interesting articles related to tennis. Renowned for its in-depth perspectives and amazing features, it showcases the work of the most talented journalists in the global tennis community.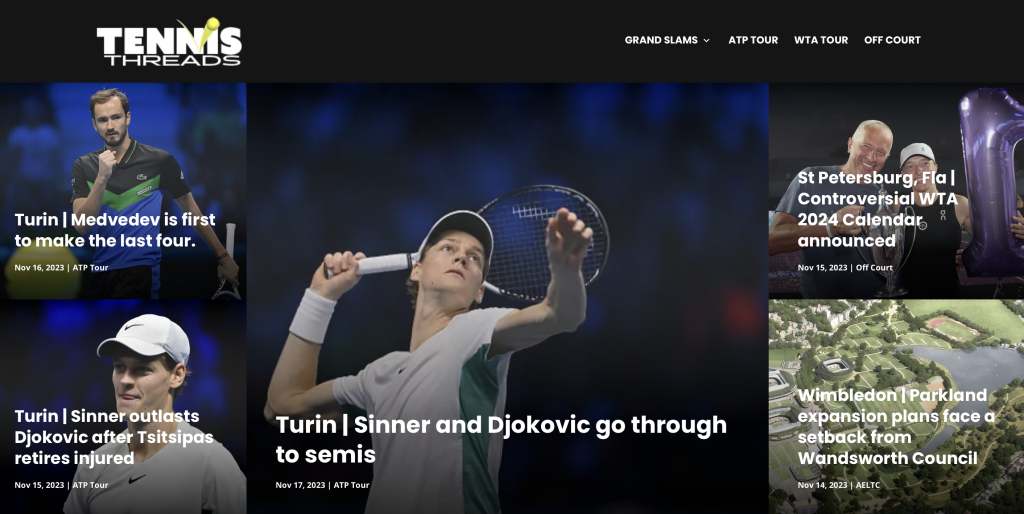 Tennis Threads Magazine stands out as one of the premier editions in the UK, renowned and read globally. Available in a printed format, this media publication is crafted by a professional team of tennis club managers. The magazine provides in-depth coverage of various cups, including WTA, ATP, Wimbledon, New York Opens, and the French/Australian cups. Priced at £5, this excellent tennis magazine is affordably accessible to everyone.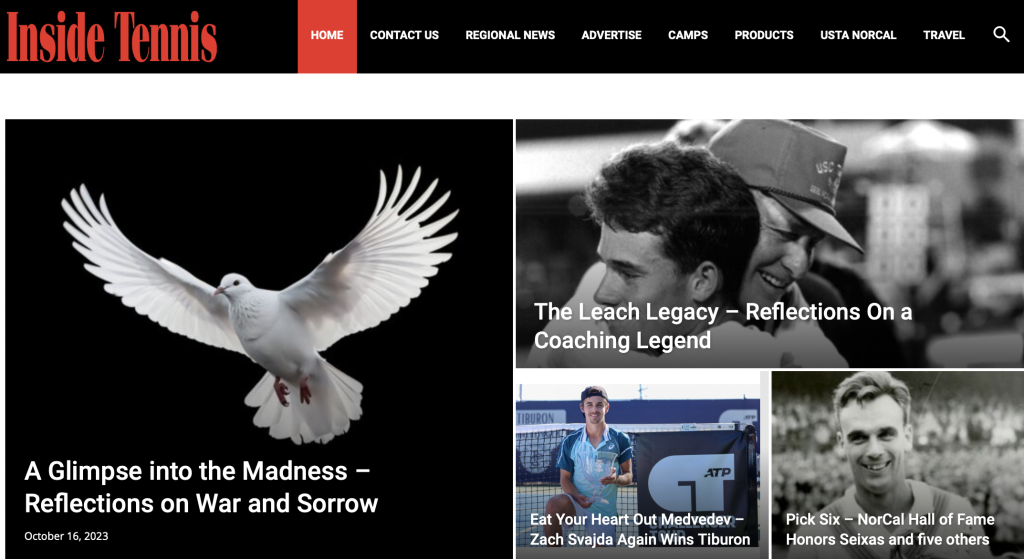 Inside Tennis Magazine is one of the most popular media publications in Canada and all around the world. The magazine has a long history of 39 years and has a vast number of readers. This Canadian publication comes out in seven editions on a yearly basis. Most readers love its high-class style of writing, insightful information related to tennis, and eye-catching photography. This tennis magazine is available in print only.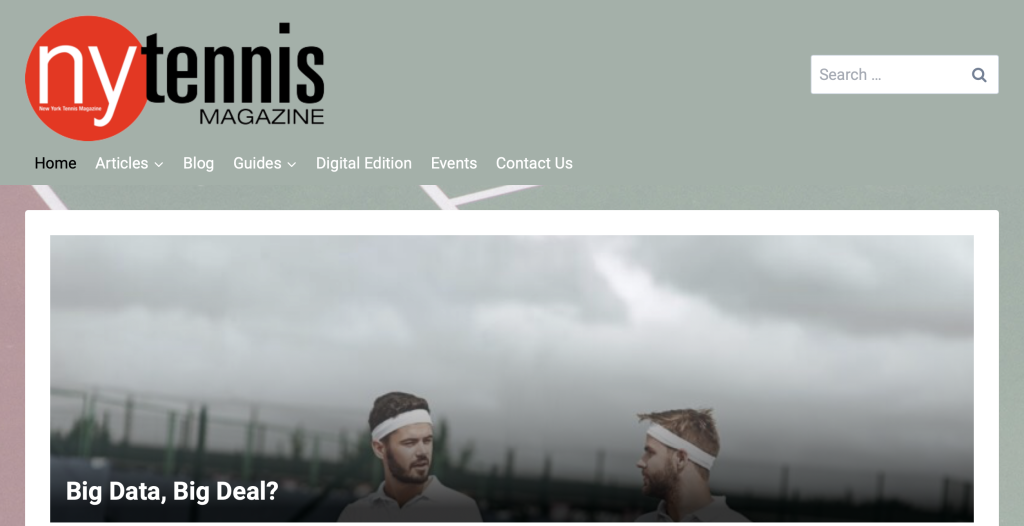 New York Tennis Magazine is another excellent publication that aims to promote the tennis game on a community level. Each magazine's issue is full of valuable information for people who love tennis. It speaks about both global topics and local events. It has a lot in common with another popular US magazine known as Long Island Tennis Magazine.
Tennis View Magazine has a long history and has a reputation of a classic tennis-related magazine. Readers enjoy all the offered news updates, game commentary, gear reviews, future perspective of the professional tennis tours, detailed interviews with the leading players and coaches, and amazing photography. Nowadays, you can read the magazine in an online format. The website offers all the best articles from the previous printed issues for your convenience.
Tennis Magazine is issued by Tennis Channel. Most readers can access it via Android and iOS apps. A print version is available too. You can order the subscription on the official site.The magazine contains interesting articles and news of the tennis community.
UK Tennis Magazine tackles mainly all UK events. It supports the work of the British Tennis Coaches Association and the Lawn Tennis Association. This magazine is available in online format free of charge. Make sure you follow this publication as it is one of the best resources of the tennis-related world.
Tennis Industry Magazine provides valuable information related to businesses, stakeholders, apparel, equipment, etc. Every person who runs a business associated with the tennis sport should have this edition.

Tennis Head is an elaborate tennis publication. It offers exclusive investigations, top player interviews, tennis equipment reviews, and more. The magazine gets published 4 times per year. Alternatively, you can get the digital version for $12.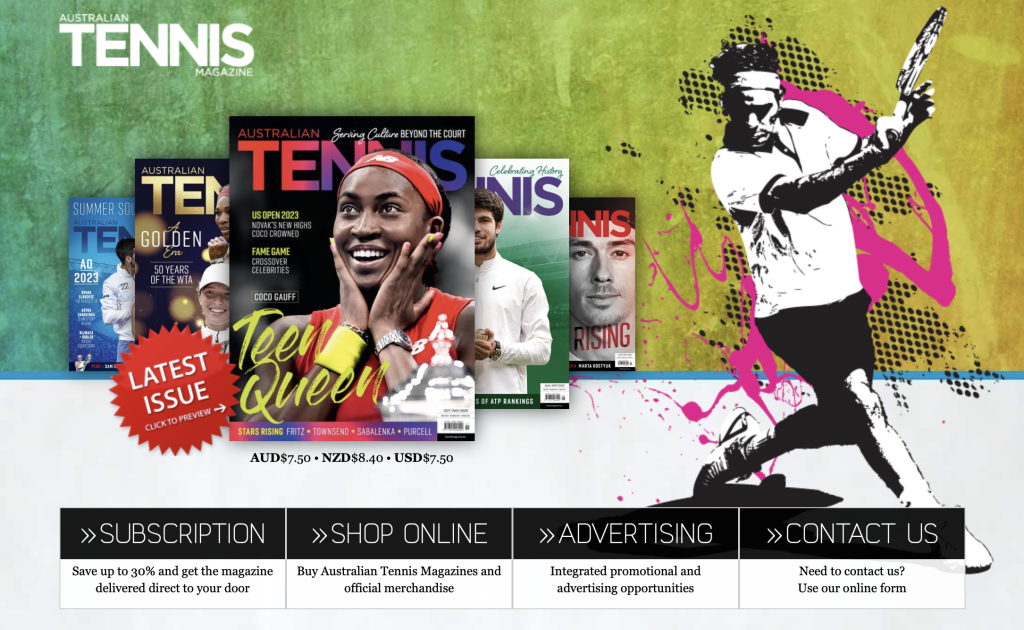 Australian Tennis Magazine is famous for its exquisite photography and interesting articles. The magazine has been published since 1976. You can access the previews free of charge via the site. A printed magazine costs $7.50 but it is worth the price.
Conclusion
After exploring these top 10 tennis magazines, you'll find yourself more well-informed in the world of tennis. It's notable that most tennis magazines are now available in both printed and online formats, offering readers the freedom to choose. So, which format do you prefer? Some individuals cherish the tangible nature of printed magazines, keeping them as prized possessions in their private home collections. Others lean towards accessing tennis-related information online, especially when time is limited and urgent news checks are necessary. Have you chosen your favorite tennis magazine? Feel free to share your thoughts with us!