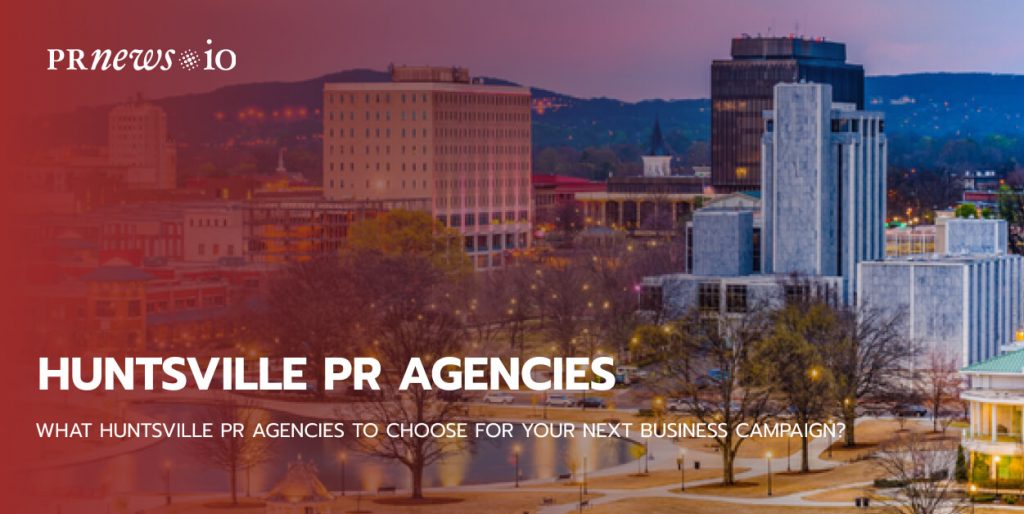 When you start a new project, you want to see the first results as fast as possible. By cooperating with Huntsville PR agencies, you make one of the best investments. Once you find a reliable agency and team up with a skilled public relations agency, you see how things start evolving with your business project. In this article, we have included the best Huntsville PR agencies, which have enough professional experience, and the most modern tools to ensure that your business assignment will be brought to the most fruitful result.
Identifying the Best Huntsville Agencies
The purpose of this article is to provide business owners as much information as possible to help you meet the right public relations agency. Every mentioned agency is able to satisfy your major expectations. Forget about wasting time doing the PR market research by yourself. Just review the list and choose an agency in Huntsville to guarantee your bright success!
Face To Face Marketing, LLC is one of the most experienced Huntsville PR and marketing agencies in the city. The team prioritizes the needs of each and every client. An experienced team is ready to assist you in finding your creative voice through a lot of different public relations and marketing services. Thanks to devoted work, your business ideas have all the chances to be brought into existence. You will appreciate a personalized approach in creating solid media communication strategies to produce the best results.
When it comes to marketing, public relations, and social media promotion, this agency achieves results that everybody wants to see, experience, and know about. Red Brick Strategies will help your business story happen thanks to its creative approach. The team has all the needed knowledge and experience to build up your story. Your company will definitely benefit from such a cooperation.
This Huntsville PR agency knows some professional tricks on how to make your business flourish. It is a reliable full-service public relations and marketing agency, which partners with a lot of well-known companies in many different industry sectors across Huntsville. Once you start working on your PR strategy together, your business will flourish as never before.
Lewis SEO is a special PR agency, which was built on the understanding that most business owners are busy enough running their business, so they do not have spare time to compose web content, think about improving rankings, or devote a lot of time to do proper SEO. By delegating SEO to this agency, you can achieve excellent results. By paying attention to SEO, you prevent your competitors from reaping the main benefits of all the potential clients searching for what your company offers.
The Driscoll Group is one of the most popular advertising and PR firms in Huntsville. The team has a lot of clients, from politicians to cutting-edge technology businesses. The team has the needed experience, skills, innovative tools, and the right resources to help your company achieve its priority goals. It is a perfect combination of old school and new public relation approaches for you to enjoy a unique experience.
CRISP Communications, LLC helps many companies to boost their brand awareness and succeed in a highly competitive market. It is a reliable and full-service advocacy, marketing, media, public relations, and special events agency with an office in Nashville and other US states. The goal is to create the right message and deliver it to the needed audience. The team knows how to generate fast results and make your investment reasonable.
You can trust Ad4! Group, LLC, when it comes to public relations, branding, and marketing. The team works closely with a lot of clients who are interested in updating their brands, making their communication more effective, creating a comprehensive PR/marketing strategy, and building a plan to achieve stunning results. If you have a new product line to launch, it is the right PR agency to deal with.
Success Marketing is a well-known Huntsville PR, advertising, and marketing agency with an excellent reputation in a highly competitive market. The team of experts knows how to combine innovative PR, strategic marketing, and creative ads concepts to help your business grow fast. For every new project, Success Marketing is able to develop a unique solution, which exceeds clients' expectations. It is your chance to achieve brand awareness and a much higher market position.
PCI Productions LLC is an excellent media communications company, which has been providing PR, marketing communications, and business services for more than 30 years. The team offers innovative and reliable business solutions for both private and government clients.
Astute Marketing can provide its clients exciting and innovative PR and strategic marketing services. The devoted team focuses on designing the most efficient public relations campaigns for a reasonable price. By cooperating with Astute Marketing, you will evaluate your ambitious goals and will find assistance in implementing them in real life for growing your visibility, leads and your brand's revenue.
Content Marketing Platform
100,000+ media publications;
get backlinks to your product;
scale work with content distribution.
How to Use PRNEWS.IO to Promote Your Business in Huntsville
PRNEWS.IO is a platform that connects businesses with journalists and media outlets. It allows you to distribute press releases and sponsored content to gain media coverage. To use PRNEWS.IO to promote your business in Huntsville, you can follow these steps:
Identify your target audience: Determine the specific audience you want to reach in Huntsville. Consider demographics, interests, and the publications they are likely to follow.
Craft a compelling press release: Write a press release that highlights the unique aspects of your business, such as new products, services, events, or achievements. Make sure it is newsworthy, concise, and engaging.
Submit your press release: Use the platform to upload your press release and any accompanying images or videos. PRNEWS.IO offers a user-friendly interface that allows you to format your content and customize its distribution.
Target media outlets in Huntsville: PRNEWS.IO allows you to choose specific publications or media outlets in Huntsville to distribute your press release. Look for local newspapers, magazines, radio stations, and online platforms that align with your target audience.
Measure results and adjust: Evaluate the impact of your PR campaign by analyzing website traffic, sales, brand mentions, or other relevant metrics. Based on the results, refine your approach for future press releases or promotional efforts.
Remember, PRNEWS.IO is a tool to help you distribute your press releases effectively, but it's essential to have a newsworthy story and compelling content to attract media attention.

Conclusion
Public relations agencies are able to help your business to develop efficient internal and external media communications. You can delegate them your press releases, reports, web content, and media posts to attract new followers and potential clients. It is a smart decision to order services from PR agencies to set targets and goals and discover the most efficient ways to make them real.
Is your business in need of a PR makeover?
Benefit from media coverage assistance.
Witness a refined branding approach.
Watch as your recognition soars.