Many people are passionate about hunting. They adore any kind of outdoor activity, and hunting is often one of those hobbies. We encourage you to read the top 5 hunting magazines, which have the best reputation in this particular niche. Such magazines serve as a medium of communication. Printed magazines have a profound impact on your personality and society in general. Having access to the internet can't replace a printed magazine dedicated to your favorite occupation, which is hunting. We have prepared brief descriptions of a few hunting magazines to suit your interests and needs.
The Shooting Sportsman magazine was established in 1987 by Steve Smith, David Wonderlich, and David Thomas. This hunting magazine is entirely devoted to handgun shooting during your hunting activities. It holds the distinction of being the world's largest and most popular hunting magazine dedicated to shooting. Within its pages, you will discover all the necessary information pertaining to the sporting life, including birding, guns, hunting dogs, and premier global destinations to challenge and refine your hunting skills. The magazine features contributions from renowned writers like Bruce Buck and Michael McIntosh, ensuring that the content is both informative and engaging to read.
The content is well-organized into separate categories covering shooting recommendations, hound, and gun training. You will find articles about various gun manufacturers, both big and small, in Europe and worldwide. There is no obligation to purchase all the recommended items. Instead, you can simply read some articles and view pictures showcasing the best guns in the world, specifically used for hunting purposes.

The magazine covers a wide range of guns, discussing both the most modern models and those that are no longer in production. It provides essential information on efficient gun models, while others are referred to as "premium," being rare and challenging for readers to acquire. Reading reviews about such models is not only interesting but also helps readers gain more knowledge. Additionally, the magazine features information about birding trips in Europe and worldwide. The Shooting Sportsman magazine has the potential to instill a love for nature in its readers and inspire them to embark on their own journeys to conquer it.
Traditional Bowhunter Magazine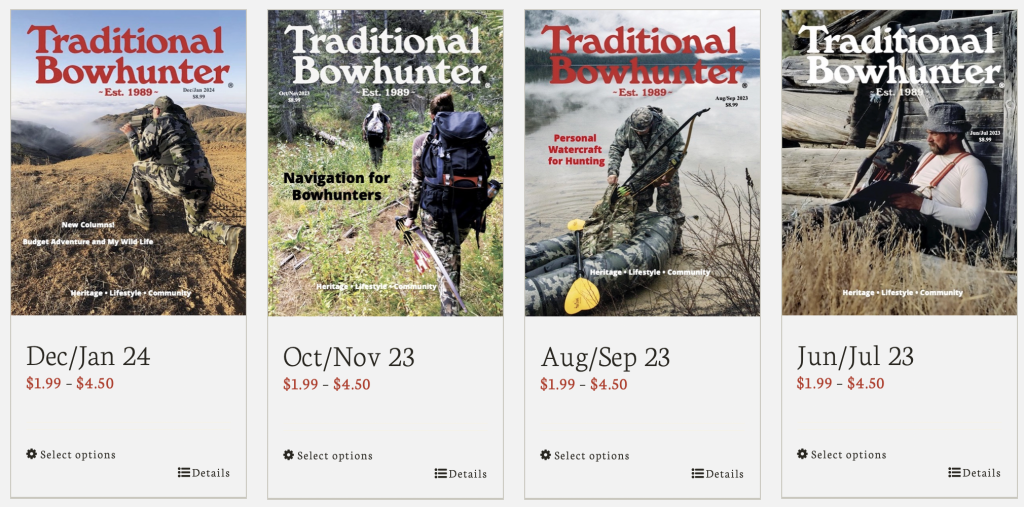 Traditional Bowhunter Magazine is available in both printed and online versions, bringing together passionate hunters from around the world. It will inspire you to gather with your best friends and engage in hunting with traditional equipment. Enjoy stories, interviews, and tutorials that transport you back to 1989. The founder of Traditional Bowhunter Magazine is dedicated to preserving the tradition of hunting with the bow and arrow. This hunting magazine serves as an excellent source of inspiration, motivation, and knowledge for traditional archery hunting.
Dedicated entirely to hunters utilizing old-school hunting equipment, Traditional Bowhunter magazine enhances your hunting skills through how-tos, hunters' profiles, and tutorials. The magazine is enjoyable to read, offering insights into various aspects of wild animals and nature in general: the hunting life, wandering in the depths of the forest, tips on setting up a camping tent, simple forest cooking, and beautiful photos of nature.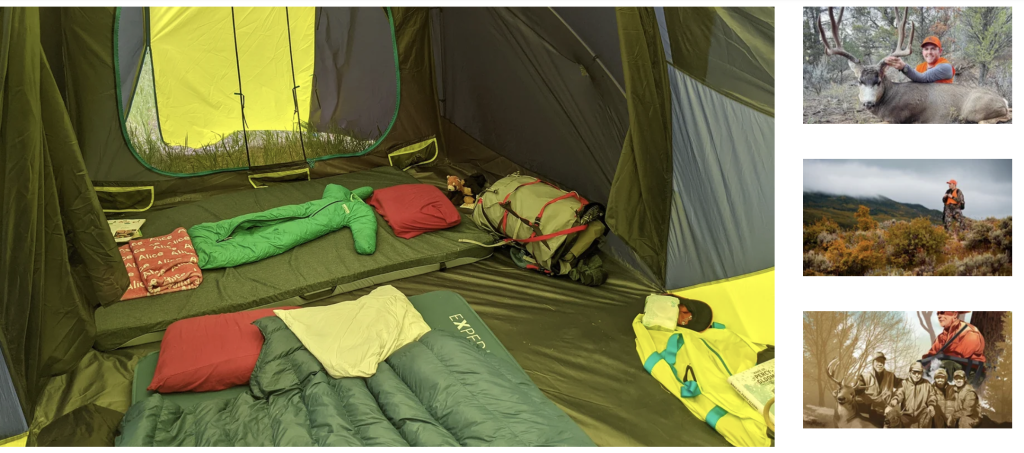 Outdoor Life magazine is entirely dedicated to a range of outdoor activities, including hunting, hiking, camping, hunting equipment, survival skills, and gear. The magazine provides comprehensive information about both hunting and fishing. Readers can enjoy articles covering topics such as fishing lures, lines, deer hunting, and interviews with some of the world's best hunters. Whether you are passionate about hunting or fishing, this magazine is sure to captivate your interest. The content is well-organized and caters to both professional and beginner hunters and fishermen.
Readers can delve into topics like hunting dogs, whitetails, and shooting/fishing equipment, gaining valuable insights. For passionate hunters, the magazine offers abundant information to enhance hunting and fishing skills like never before. If you have a love for sports and nature, you will also discover the best destinations for your next active trip within the pages of Outdoor Life.

Field & Stream Magazine
Field and Stream is the perfect hunting magazine for middle-aged individuals, chosen for its engaging reviews and well-crafted articles on fishing and hunting equipment. Whether you're a beginner or an expert, this magazine is a valuable addition to your collection if you have an interest in outdoor activities and hunting.
Field and Stream serves as an excellent source of information covering fishing, hunting, emergency preparedness, outdoor activities, hiking, camping, and diverse wildlife conservation. Its various sections include easy-to-follow campfire recipes, useful gardening tips, and reviews on hunting and fishing products such as binoculars, backpacks, firearms, and hunting gear. All articles are authored by a talented team passionate about nature, with a deep appreciation for wildlife activities and extensive experience in fishing and hunting. The magazine provides insights on spending more time outdoors.
First published in 1895, Field and Stream remains one of the best media publications in the niche, with a rare blend of longevity and quality. In 2021, the magazine transitioned to an online version, maintaining and even improving the quality of its content. If you are part of the community of outdoor enthusiasts, Field & Stream is the ideal choice for you.

Deer & Deer Hunting magazine is a must-have publication for hunting enthusiasts. This magazine primarily concentrates on effective hunting techniques, the biology and behavior of deer, habitat management, habitat requirements, the natural history of deer, and ethical considerations in hunting activities. If you identify as a hunter, this magazine is essential reading for enhancing your hunting skills and acquiring new techniques to achieve better results.
Conclusion
Hunting serves as both a hobby and sport for many men. To enhance your hunting skills, access top-notch equipment, and seek inspiration, reading the top 5 hunting magazines is highly recommended. Available in both printed and online versions for your preference and convenience, these magazines offer comprehensive information on hunting tactics from leading experts. In addition to hunting techniques, you'll discover valuable answers and updates on the best hunting spots. This is your opportunity to evolve as a hunter and elevate your skills to new heights.
Is your business in need of a PR makeover?
Benefit from media coverage assistance.
Witness a refined branding approach.
Watch as your recognition soars.