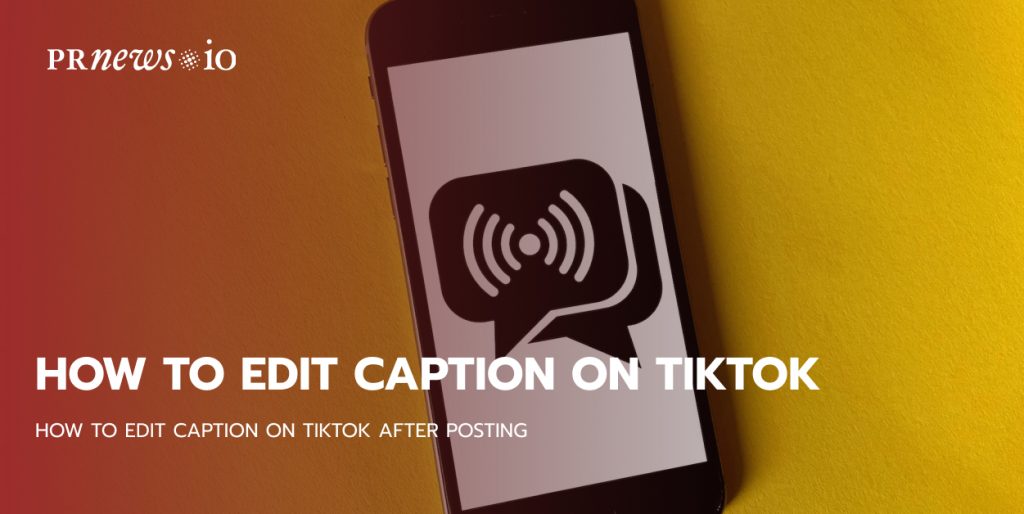 Can you edit captions on TikTok? How to edit caption on TikTok after publishing?
After uploading your video to TikTok, you may realize that you should have included something in the caption or made a mistake in the description. This can be frustrating since, unlike Instagram, TikTok does not have a quick "Edit" button for caption editing after posting.
However, there are workarounds that you can try to edit or add a new caption to your TikTok video after it has been published. Keep reading to find out more.
TikTok captions are text segments that accompany your TikTok content. They serve various purposes, such as providing context, conveying information, inducing humor, or serving as traditional subtitles for viewers who don't have access to audio. You can add captions automatically or manually, and we will demonstrate both methods today.
In addition to providing humor and information, TikTok captions significantly enhance accessibility for many individuals. Approximately 1 in every 20 Americans have hearing impairments, and adding captions instantly makes your content available to them. Moreover, captions make your videos easier to comprehend for people who speak different languages.
Apart from accessibility, 80% of people who use captions do not have hearing impairments. Scrolling through social media in silence has become common, as evidenced by the prevalence of "Sound ON!" in video descriptions. This holds true for TikTok as well. Utilizing captions can ensure your content is noticed in a crowded space.
Incorporating captions into your TikTok videos can provide numerous benefits. Let's explore the advantages of including captions in your TikTok content:
Adding captions can make your content more comprehensible to a wider audience. There may be instances when some viewers need help understanding certain dialogues or phrases in your TikTok video. Additionally, individuals who cannot turn on the audio can still enjoy your video by reading the captions.
Captions can capture the viewer's attention effortlessly. Including captions in your TikTok video can enhance your audience's focus, resulting in a more engaging viewing experience.
Technical difficulties can occur unexpectedly, and sound problems are no exception. In such cases, captions added to your TikTok video can be a great convenience. Furthermore, individuals with hearing impairments can also enjoy your content, thanks to the added captions.
Adding captions to your TikTok videos is an excellent way to attract a diverse audience. Foreign viewers who do not understand your native language can still comprehend the content of your video. Consequently, this opens up your content to a broader audience.
Now that we know what TikTok captions are and why they're important, let's learn how to use them. Follow these steps to add and edit your own captions within TikTok:
Record or upload your video in the TikTok app and tap the checkmark button when finished.
On the right-hand side, click the 'Text' option to expand the menu.
Type in your desired text and customize the font, color, and border options.
Press 'Done,' but don't stop there! Your captions will appear as a sticker overlay on your video.
Tap on your captions to edit them. You can choose how long the caption sticker appears on each clip by setting its duration, and you can also utilize the 'Text-to-speech' feature to have your captions read aloud for added effect.
Click the 'Next' button and complete the upload process, previewing the video to ensure everything looks perfect.
How to Edit Caption on TikTok After Posting
There is no option to edit or alter the description of a TikTok video. The only solution to correct a TikTok caption after posting is to delete the video and re-post it promptly. This method will allow you to preserve the original video, including all edits, filters, and special effects.
Here are the steps to edit your TikTok captions and re-publish your final video before anyone notices:
Open the TikTok app and go to your profile.
To edit the caption of a TikTok video, select the video that needs editing, tap on the three-dot icon, and choose "Save Video" from the options menu. This will save the video and all the added effects, music, and other elements directly to your mobile device.
Once the video has been saved, delete the original TikTok video that contains the caption error to avoid posting a duplicate on your account. To do this, click on the three dots again and select "Delete."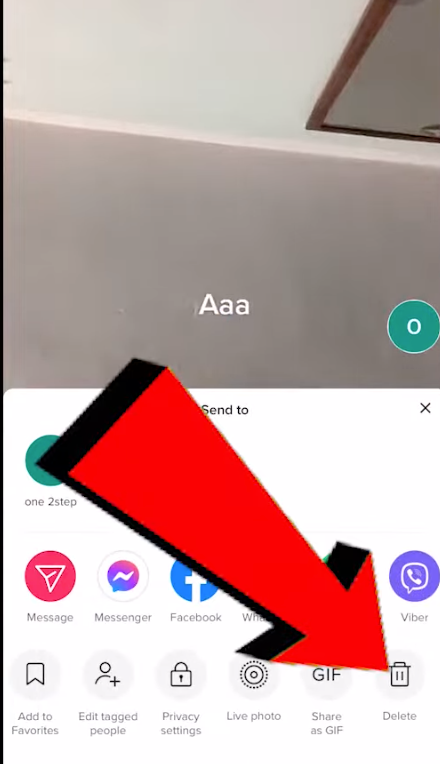 Next, it's time to repost the video with the corrected caption. Return to your profile and tap the "+" button, then select the saved video from your camera roll. Keep tapping "Next" until you reach the "Post" screen.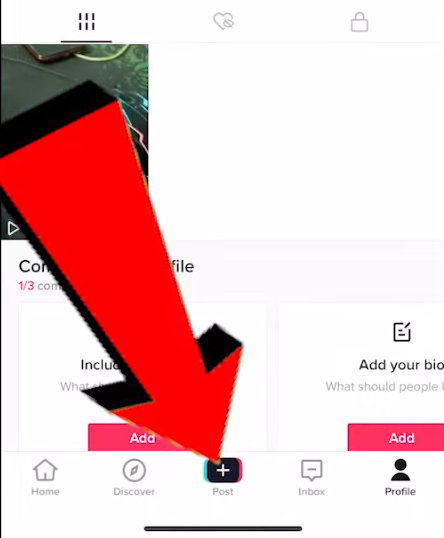 Click on 'Text' and edit your caption as desired.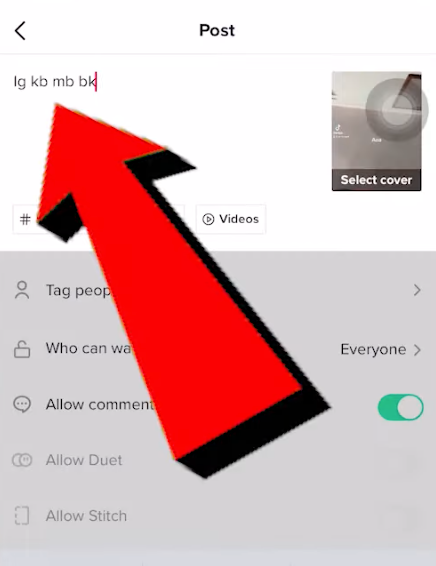 Hit 'Next' and complete the upload process, previewing the video before publishing it.
Are you looking for a faster way to add captions to your TikTok videos? Third-party captioning apps might be the solution for you. Apps like InShot and CapCut offer additional video editing features to enhance your TikTok content. They provide more precise manual and automatic captioning options than TikTok's built-in feature, making it easy to add captions.
TikTok provides good captioning options, but if you want to complete the task faster, you can use third-party captioning apps. InShot and CapCut are commonly used apps to caption videos, which are later uploaded to TikTok. These apps offer more precise manual and automatic captioning choices than TikTok, making it easier to place captions. Additionally, these apps offer other video editing tools to make your TikTok videos even more lively.
As mentioned earlier, auto-captions on TikTok make your videos more inclusive and accessible, much like subtitles on Netflix or DVDs that can be turned on and off.
Enabling auto-captions for your TikTok content is easy. Simply select the 'Captions' option while editing your video, located on the right-hand side. This will automatically transcribe the speech in your TikTok into text.
Once the auto-captions are generated, you can edit them by clicking the pencil-shaped icon. It's a good idea to review them before posting because, while TikTok auto-captions are smart and intuitive, errors can occur.
Please note that auto-captions work best for tutorials or content heavily relying on dialogue. They are not the same as regular captions, often used to draw attention to something or participate in a new TikTok trend or meme. Auto captions mainly enhance the user experience and provide additional information. It's worth noting that TikTok auto-captions may not be available in all regions, so check if they are accessible during the editing phase.
So, why wait? Go ahead, create some content, and ace those captions!