Car magazines & blogs have always been with us since the creation of the first vehicle. There are many people, mainly men, who devote their lives to cars and their improvement for comfortable driving. When we speak about such dedication, it doesn't only concern car creators. People of all ages find cars fascinating. They enjoy learning how cars function and evolve over time. Such individuals relish reading professional car magazines and blogs to stay updated on the latest trends, hone their skills, and simply appreciate attractive vehicles from around the world.
Car magazines and blogs are dedicated to keeping readers connected to this automotive culture. They serve as a means of showcasing new automobiles and inspiring people to own them. So, let's explore the top 10 car magazines and blogs available right now!
The Top 10 Car Magazines and Blogs
Our team is very excited to share with you the automobile culture, which is perfectly represented via car magazines and blogs. Let's get ready for a fascinating show of the best cars in the world.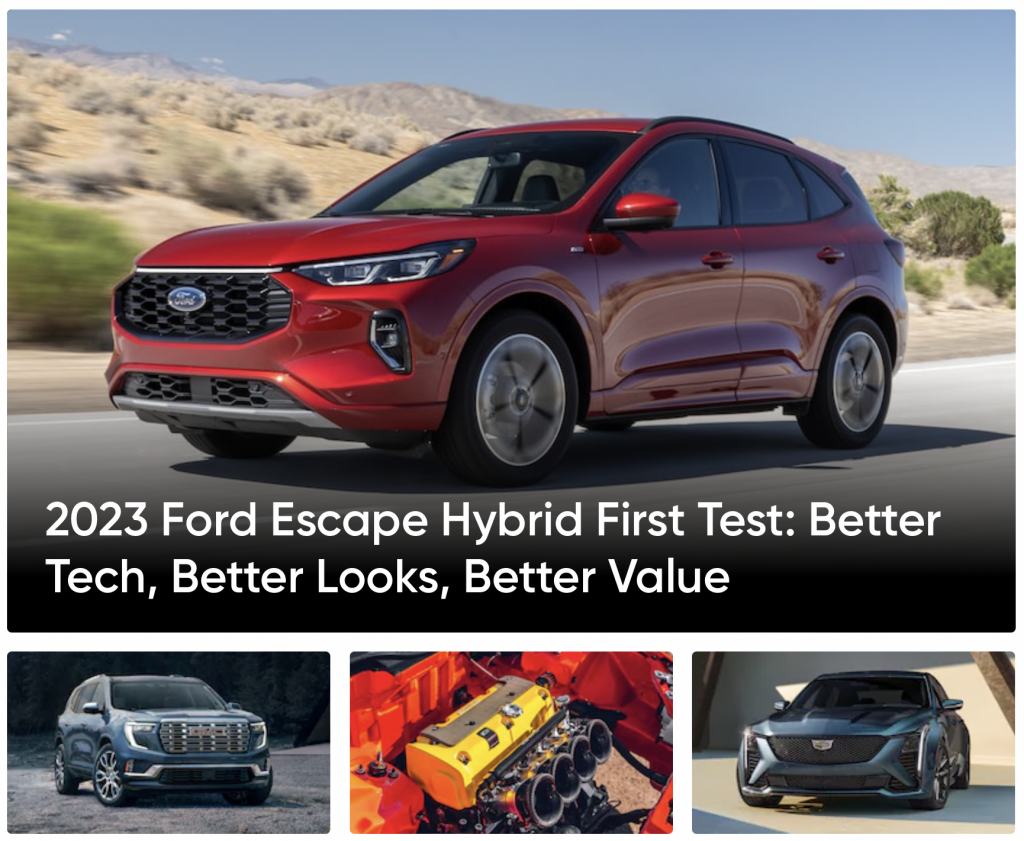 Motor Trend is one of the leading car magazines. The name is well-known in the modern automotive world. Readers can have access to physical car magazines or focus on the online magazine version. Each page is full of images of the best cars and automobile-related content, such as reviews from the best racing cars or updates of modern hybrid cars. The information is compressed and easy to comprehend for both experienced drivers and beginners.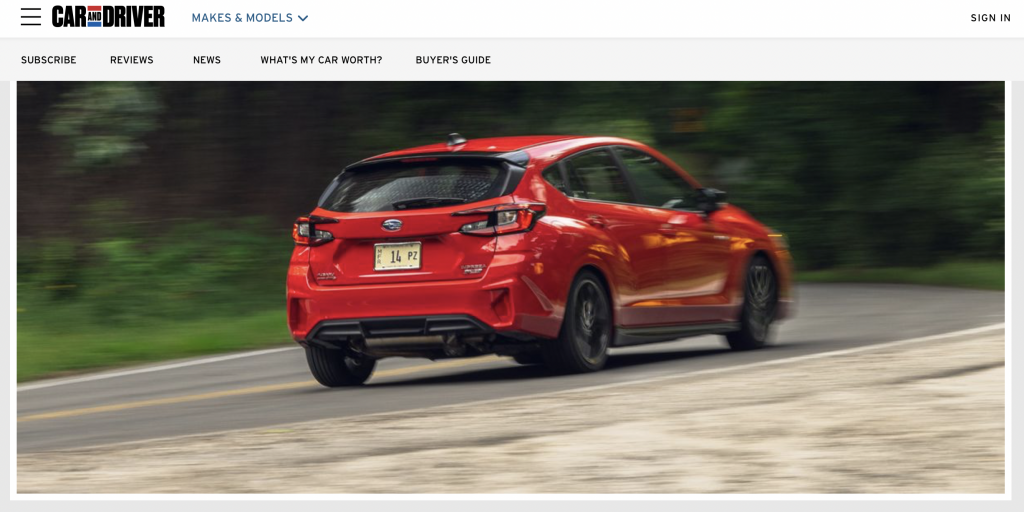 Car and Driver is the car magazine, which has been on the top listing since its creation. The team of car experts and professional writers do their best to deliver the most accurate news, well-structured data, and honest opinions about various car models. If you are looking for detailed reviews on popular cars, this magazine is your saver in the automotive world.

In the beginning of its creation, Hot Rod Magazine used to include simple content about cars. Nowadays it is one of the best car-related publishings, which is available in either a printed or online version. Most readers enjoy reading the information related to the up-to-date automotive culture. The magazine includes a lot of reviews, car comparisons, information about car exhibitions, and many other goodies related to car passion.

Many passionate drivers have a strong desire to get behind the wheel of a real sports car. Speed is very addictive, and once you push the pedal to the maximum, you never forget this feeling of raising up adrenaline. Unfortunately, not every day we have such an opportunity. That is why Road & Track gives us a chance to have a taste via its pages. This car magazine focuses on the best sports cars.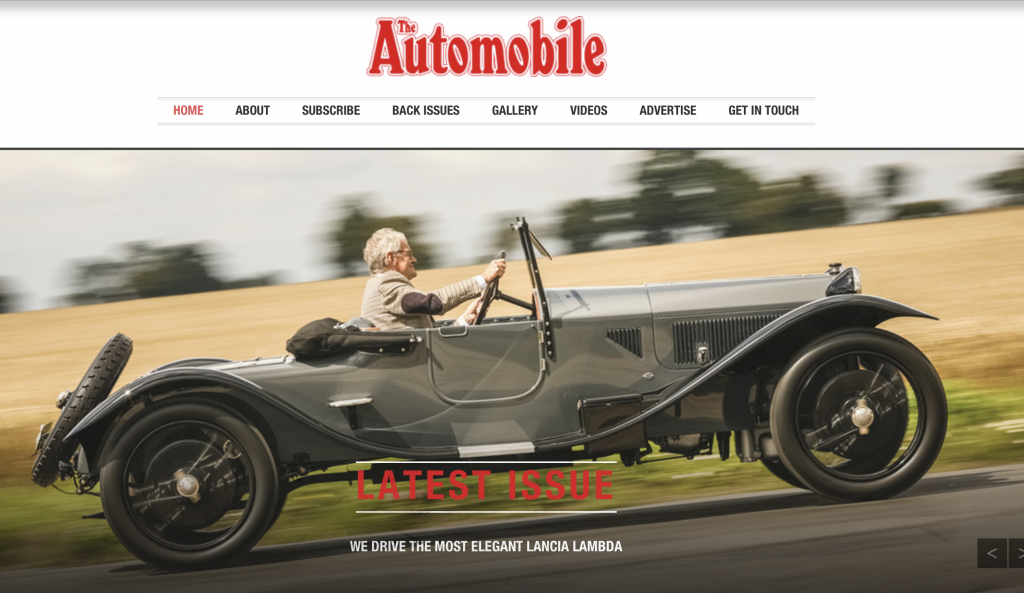 This car magazine is very popular all around the world. Its writers find car-related information from each corner of the automobile world. You will enjoy reading detailed reviews and the most up-to-date statistics to already released cars or new upcoming models. You can read a print version or test the online publication, which is informative and well-structured to find all that you need concerning car fashion.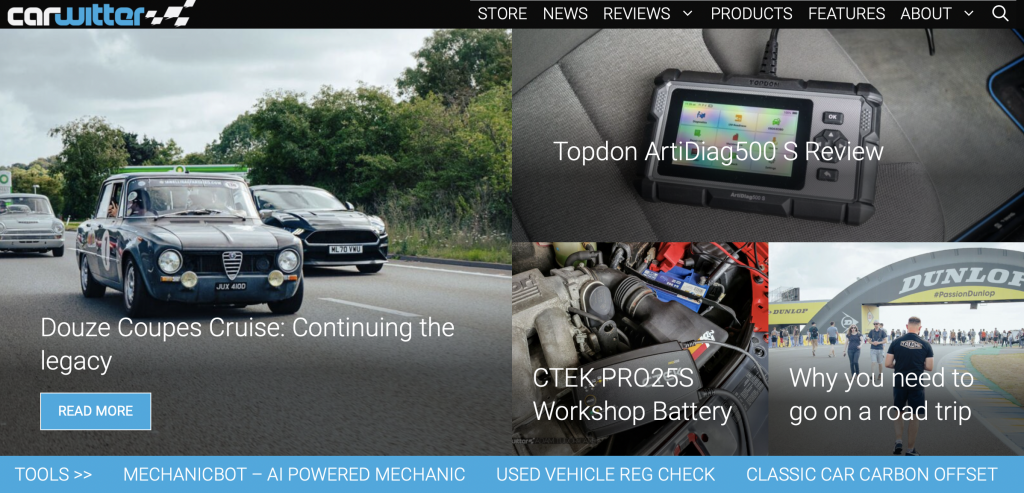 Carwitter is a popular car blog, which has been created by Adam Tudor-Lane, who is a passionate motoring enthusiast. This blog is a huge success. Adam even received several awards for his outstanding way of blogging. Thousands of followers from all around the world visit the blog to find the freshest information on the latest car news, handy advice, and independent reviews about the best car models.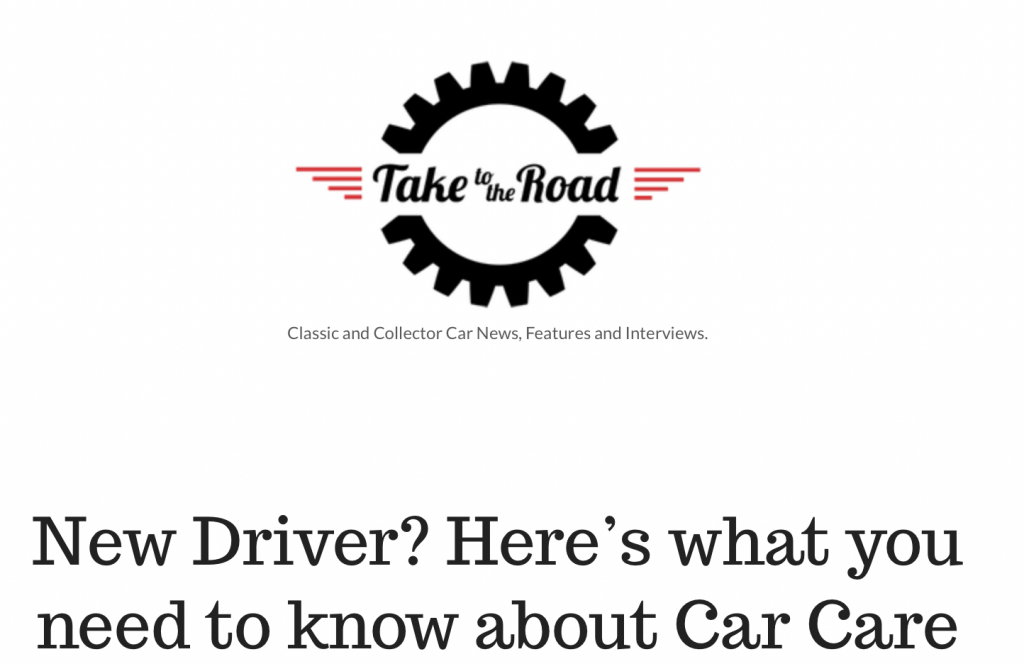 This is a perfect car blog for people who are passionate about classic collector cars. The information includes classic car features, retro car exhibitions, and updates related to classic cars from all around the world. You will find product reviews and an excellent photo collection of vintage cars.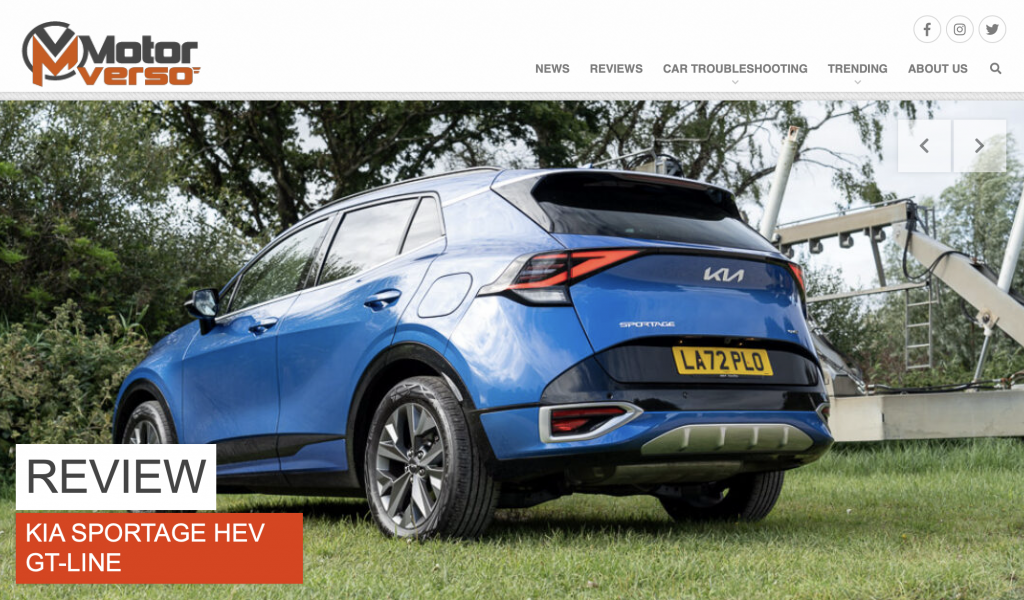 The Motor Verso car blog aims to help buyers make important decisions concerning their cars. The blog includes a lot of car-related products and services, which have been tested and reviewed by the professional team. You will find fun content, which concerns specific cars on the market. Enjoy reading the top car news and comparisons about the cars of your dream.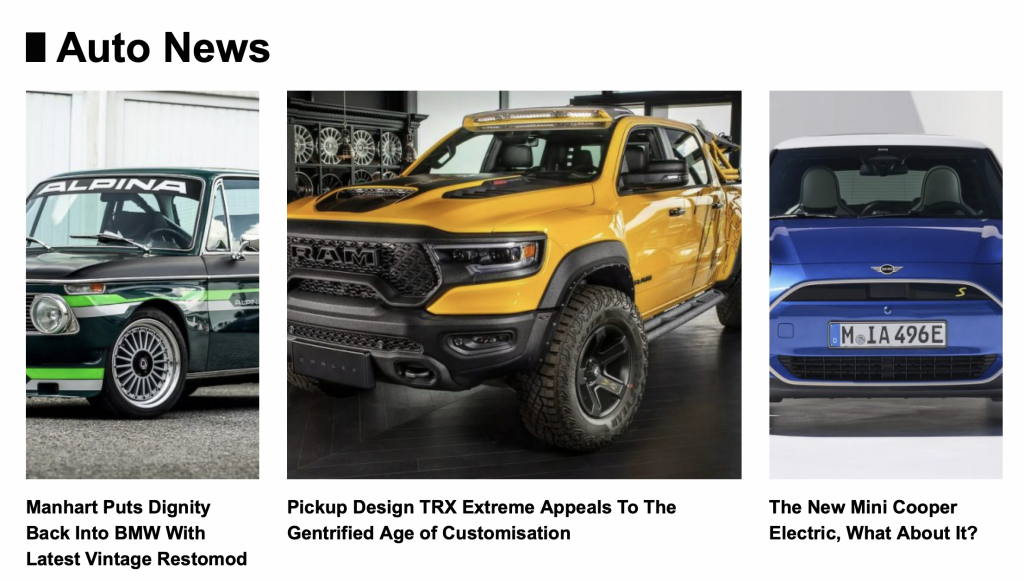 The car-related blog gets updated on a daily basis. It is your opportunity to enter the world of cars and stay updated about the car trends. You will find information on the car industry, independent reviews, video/photo content, and product overviews to have the most enjoyable experience of driving.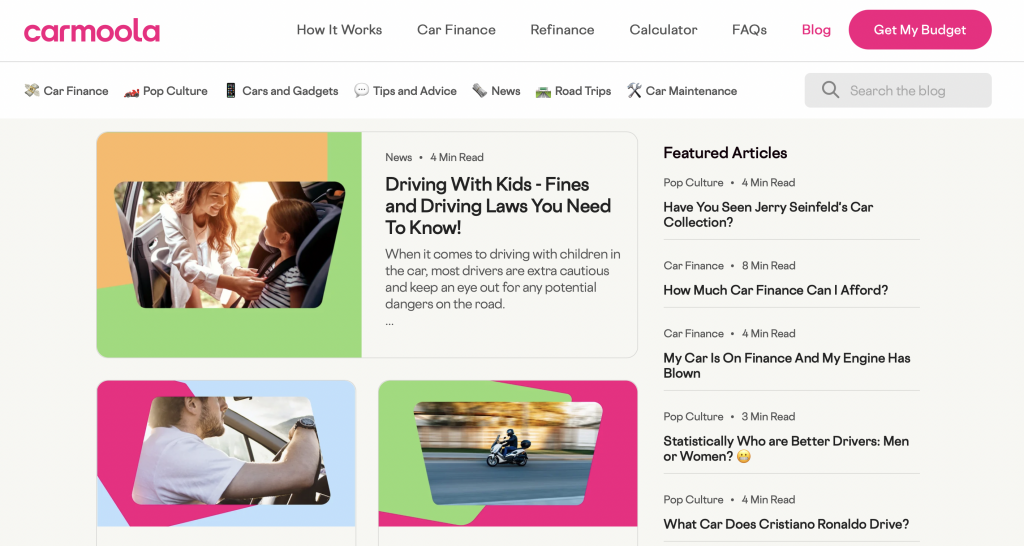 Our top-10 listing will not be complete without mentioning Carmoola blog. It is the right place to find car finance info. You will find some fun articles and playlists, which you can listen to while driving. If you are interested in celebrities and their cars, you will be fully granted. The blog focuses on entertaining all car enthusiasts.
Conclusion
If you are a passionate driver, these car magazines and blogs will nourish your interest and boost your passion to the maximum. It is enjoyable to watch printed or web pages containing high-quality visual content with accurate information from the world. It is time to join the club of passionate drivers just like you.
Content Marketing Platform
100,000+ media publications;
get backlinks to your product;
scale work with content distribution.