Welcome to our new series of insightful interviews where we engage with practicing PR professionals and experts to uncover the practical aspects of public relations. Today, we are thrilled to have Natalia Bejan, the Executive Director at Startup Moldova, join us for an exclusive conversation.
Natalia brings a wealth of experience in fostering startup growth and creating a supportive ecosystem for entrepreneurs. As the Executive Director of Startup Moldova, she has been instrumental in connecting tech startups with mentors, investors, and partners, both within Moldova and internationally. Join us as we delve into Natalia's strategies, challenges, and success stories, offering valuable takeaways for PR enthusiasts and aspiring entrepreneurs alike. Let's dive into the world of public relations and startup development with Natalia Bejan.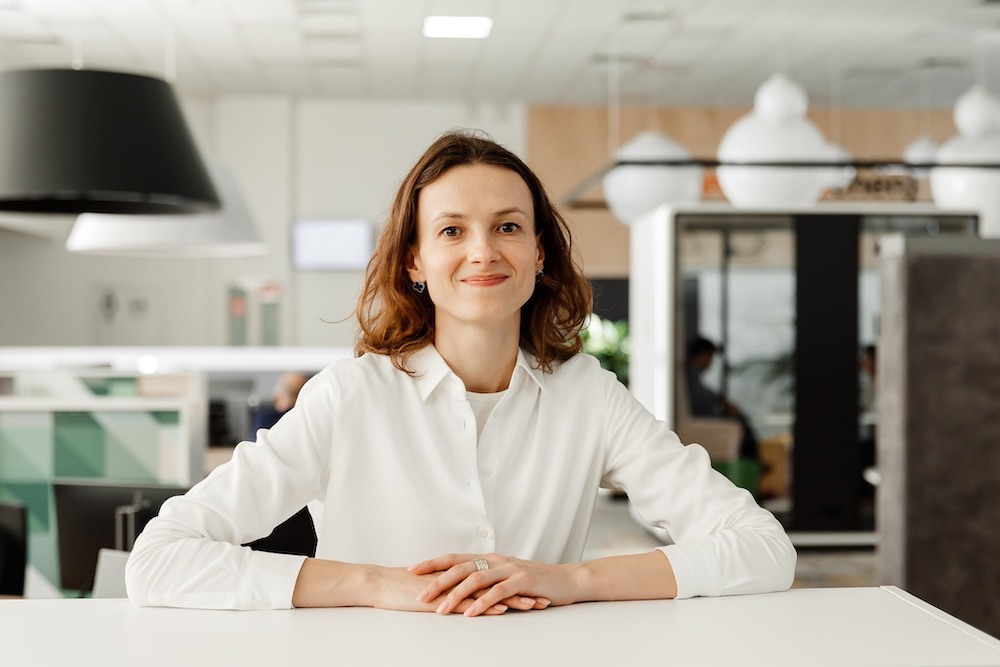 PR Expert Interview Series: Get Insights from Natalia Bejan, Executive Director at Startup Moldova
1. Could you provide an overview of Startup Moldova and introduce your team — how it started and how is it going? Also, how has Startup Moldova been received both in Moldova and internationally?
Startup Moldova is a platform that was created with the goal of helping Moldovan tech startups find it easier to reach unicorn status. We are here to find, foster, and facilitate resources for startups, connect them with our expansive network of mentors, investors, and potential partners. The initiative to create Startup Moldova came from the Moldovan Association of ICT Companies, so in a way – it was a proactive call of the private ICT community. 
As of now, we are a team of 7 full-time people, but we also have a handful of friends who help us with certain services when need be. Besides myself, we have a legal counselor – Mircea Ursu; our Business Development & Fundraising Coordinator – Mircea-Florin Sandu; Ilinca Crudu in charge of the community; Artiom Pinzari is our projects coordinator, and Olesea Peredenco is our projects assistant. Last, but not least – Doina Cebanu is our head of communication – the person who also helped me shape these interview responses 🙂
Besides our executive team, we have a board of 7 members who monitor our activities and help us define the best strategy. I rely heavily on their opinion and recommendations. They all are people with immense experience either in venture funding, founding startups from founders' seats or being active startup community builders or advocates.
Startup Moldova mostly came as a new actor and player in Moldova, building on top of what the existing community builders have already built. What makes me very happy is how welcomed we felt from the international partners' and investors' perspective, who seemed to have needed a partner such as ours to get connected to Moldovan startups.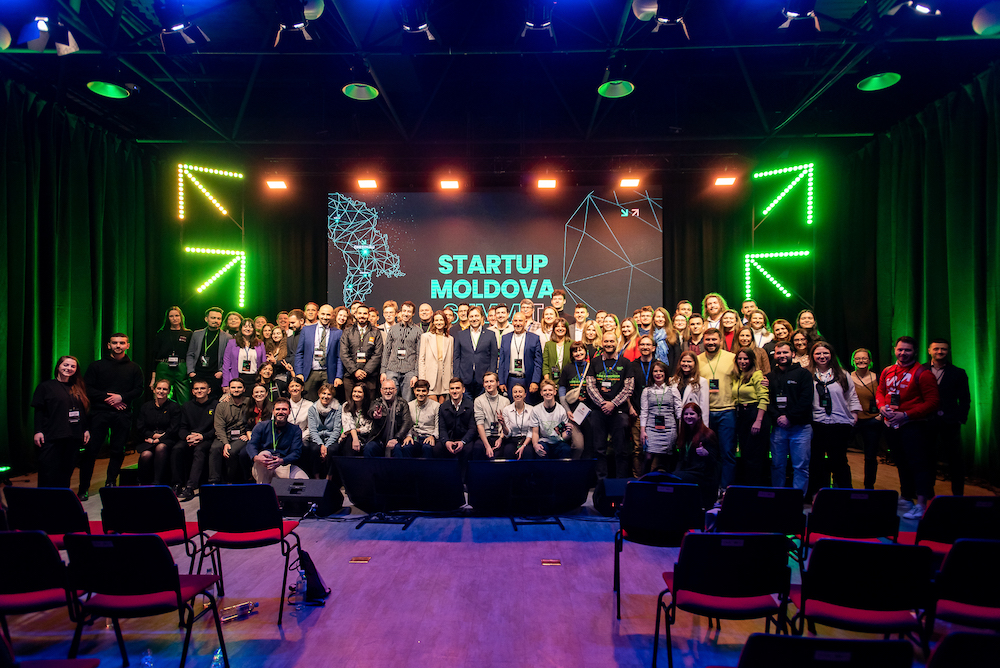 2. What are the main obstacles that Startup Moldova has encountered and currently facing? How have you overcome these challenges?
Startup Moldova is here to support startups. So our main challenges are the challenges of startups. We need talent, we need talent that wants to venture into startups building, we need a strong and connected community, we need strong acceleration programs, we need access to funding for startups, we need a trustworthy and transparent legal framework for companies to work in and investors to feel safe investing in. All of these are on our agenda.
On the operational side, of course – Startup Moldova needs a strong team and capacity to function. It was not the easiest task to secure the sustainability of our funding. The first year was quite challenging as we had to persuade our partners and donors that even though we have been rather recently created – we deserve their trust and support. But I am happy that as of now this support is much felt, and we have been given the gift of trust that we certainly value.
3. You collaborate with various startups and entrepreneurs. What is your main tip to create a collaborative and supportive environment for talents?
Startup Moldova stands firm on the belief that collaboration is key to progress. We're dedicated to fostering a community where entrepreneurs can connect, learn, and thrive together. A crucial part of creating this supportive environment is mentoring. Our platform connects startups with mentors from Moldova and beyond, providing startups with invaluable guidance, connections, and support. 
Mentorship, on the other hand, does not only mean how to validate your startup and sell. Mentorship is also about legal aspects, financial provisions, and marketing campaigns. We even regard our ecosystem investors as mentors.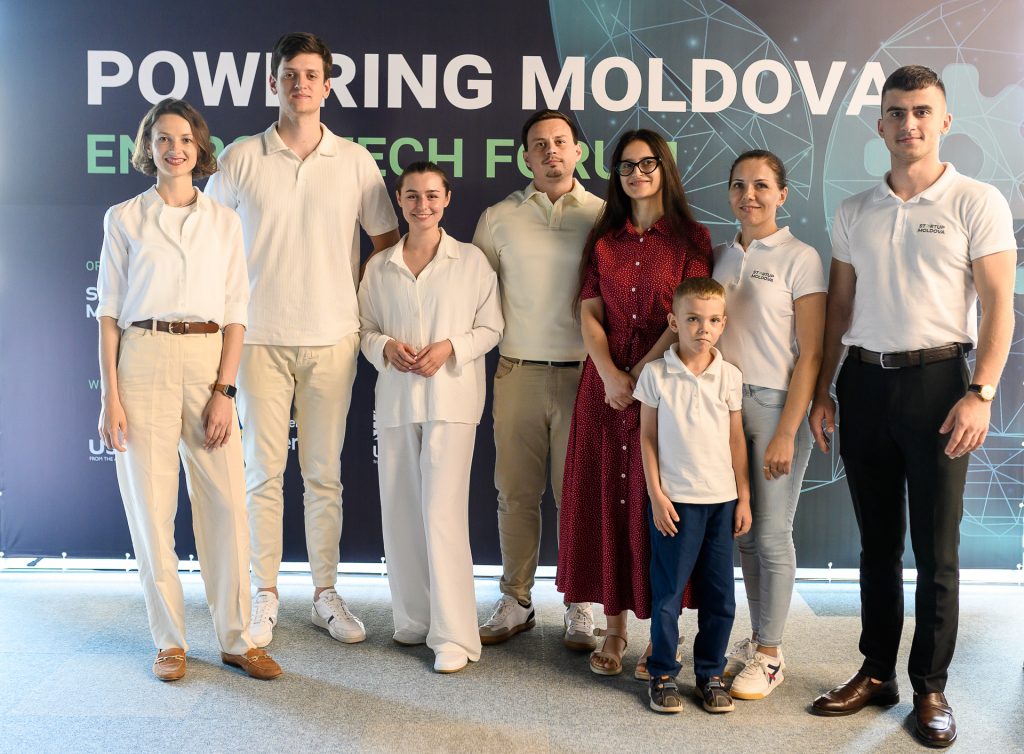 4. Can you share with us a recent startup that you have fostered and are particularly proud of? What makes it stand out?
We are extremely proud of the journey the team of Renter is on. They are a vivid example of the importance of acceleration programs and community builders to guide young founders. Their team embarked a few years ago on a program for school pupils from Yep Moldova, who then graduated from the Dreamups UPCELERATOR program, which has undoubtedly played a crucial role in shaping their story and value proposition.
Their innovative vision centers around providing a sustainable and efficient long-term electric bicycle rental service, tailored specifically for couriers. With their groundbreaking transportation solution, Renter aims to meet the needs of businesses and individuals in the courier industry.
Earlier this year we offered the stage to Renter to pitch at the Startup Moldova Summit 2023, while in June they joined us on a roadshow to Italy, to We Make Future, being part of the Moldovan startup delegation, next to the Startup Moldova team.
We have managed to connect their team to 2 potential investors who made verbal commitments of investment. Of course, things can still change, but we will be open to supporting them and we hope they will manage to close their investment round soon.
What sets Renter apart and makes them even more inspiring is the fact that their young founders embarked on the entrepreneurial journey while in high school. Their determination and passion are an inspiration to us too.
5. Could you elaborate on your promotion strategy for Startup Moldova? How do you keep a balance between paid and non-paid channels, and which channels have proven to be the most beneficial for your organization?
Promotion and communication is a strategic instrument we need in our daily work. We have clearly set for ourselves that communication is one of the most important tasks we have to regularly deliver. If our community and society do not hear about the opportunities and success stories – we lose a large chunk of potential and miss spreading inspiration. 
Our goal is to target both Moldovan and international audiences, using a mixture of traditional and innovative methods of communication, also understanding that different audiences use very different media sources for informational purposes.
We write articles for the printed press, we have a website, we do newsletters, we create reels, and we post stories – we make sure to cover all the most relevant social media platforms where founders, investors, and potential partners are present.
Most of our communication is non-paid, on platforms where we have managed to grow a community interested in our topics organically. But we regularly use paid channels too to reach faster to the audiences that we would reach much harder otherwise. 
In terms of paid promotion, we leverage targeted digital advertisements. These include search engine marketing (SEM), social media advertising, and retargeting campaigns, ensuring our visibility to audiences who show an interest in startups, innovation, and investment opportunities. We also utilize sponsored content and partnership promotions when appropriate.
However, non-paid, organic strategies form the crux of our promotional efforts. We prioritize establishing strong relationships and connections within the Moldovan diaspora and beyond. This is achieved through networking events, seminars, webinars, and online meetups, which not only promote Startup Moldova but also provide value to the participants.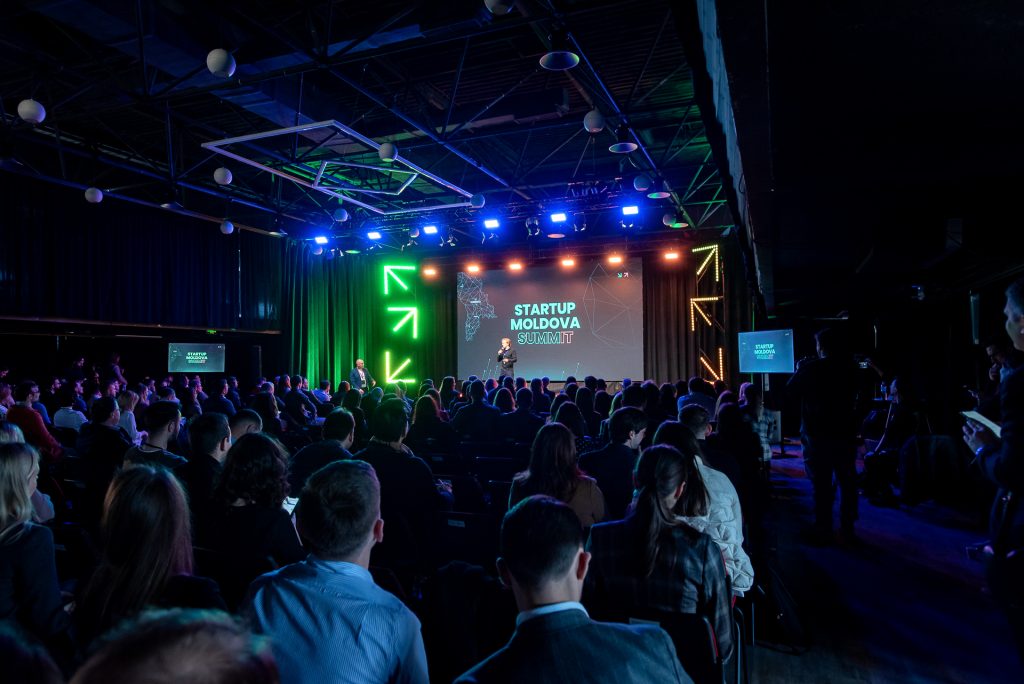 6. Can you elaborate on the importance of public relations and media coverage in establishing Startup Moldova's presence in the global startup ecosystem, attracting investments, and promoting success stories? How does this media engagement contribute to creating an environment conducive to entrepreneurial growth and investment attraction?
Public relations and media coverage play an instrumental role in establishing Startup Moldova's presence both locally and internationally. By promoting, for example, the success stories of our startups, we not only raise awareness about the entrepreneurial scene in Moldova but also demonstrate the potential return on investment for both local and international investors.
Media engagement also plays a pivotal role in showcasing the breadth and depth of our startup ecosystem, presenting a great case to potential investors about the vast opportunities present in Moldova's startup scene. The increased visibility from media coverage also aids in fostering a supportive culture for entrepreneurship, indirectly attracting more resources and talent into the ecosystem.
We have probably tens of examples already where, thanks to media content, investors, startups, sponsors, and mentors reached out to us doing the first step in our cooperation. Thanks to media outreach we always meet new people at our events, and it feels inspiring and slightly weird to organize an event where we mostly do not know the attendees. But that is how a community is built – when people come together. And media coverage is a critical tool in this regard. 
Content Marketing Platform
100,000+ media publications;
get backlinks to your product;
scale work with content distribution.