The reading of printed newspapers and magazines is a pretty forgotten business. That is the thinking of those who are used to finding everything on the Internet. Stereotypical thoughts gave rise to the sudden emergence of online magazines. And it is quite convenient because you just need to open the website and find the latest hot news.
An online magazine is a periodical on the Internet. It can exist as an independent publication, or as an online version of the printed magazine. Articles are usually posted regularly: weekly or monthly, and they are similar to blogs. There you may find interesting articles, learn new things, and find the details you came for. Today we invite you to take a dip into a selection of must-read children's fashion magazines. These platforms have eye-catching designs and go far beyond fashion. They cover various areas related to kids, so the articles are sure to be fascinating to you. Let's get started!
? PRNEWS.IO is a user-friendly PR platform to share your news in just few steps.
10 Best Online Children Fashion Magazines
Babiekins Magazine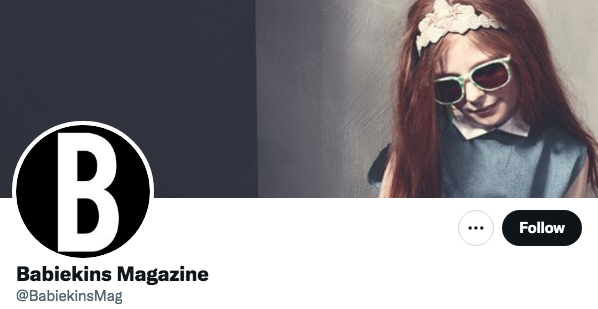 This magazine is first on the list. It is world-famous thanks to the editors who actively run the site on various social media networks. It started in 2010 and since then the platform has become all about equality. Language, skin color, and other factors are unimportant here. This American children's fashion magazine covers sports, entertainment, fashion, games, beauty topics, etc.
The Little Magazine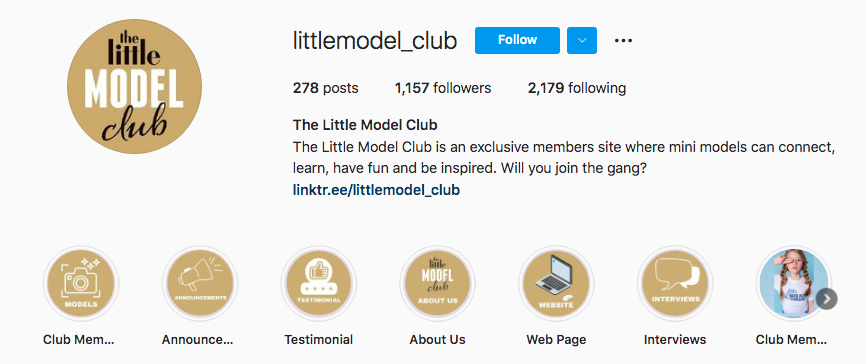 This children's online fashion store was launched in 2018 and has since gained the support of many young people. The platform has a nice design and convenient article placement. Here you can read about brands of kids' clothing, learn about color compatibility in the outlooks, get tips from designers and stylists.
Earnshaw's Magazine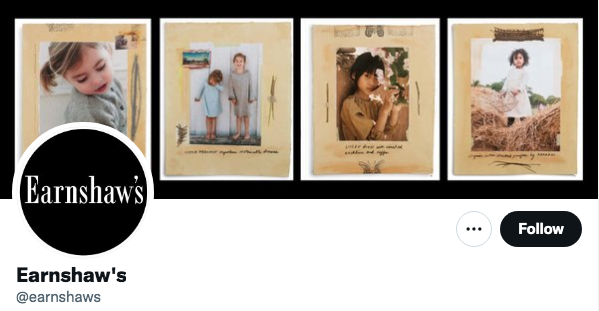 Earnshaw's is a New York-based magazine that has influenced the taste of many readers. It offers fashion news, style advice, and tips and tricks. You can also read the digital version of different months' editions.
Poster Child | Children Fashion Magazines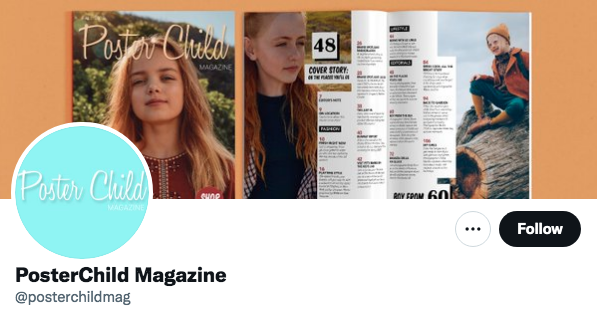 It is a great resource that aims to help you create stylish and fun outfits for little fashionistas. The children's fashion magazine is created by the best team that creates attractive designs and useful articles.
Katwalk Kids Fashion Magazine
Website | Instagram | Facebook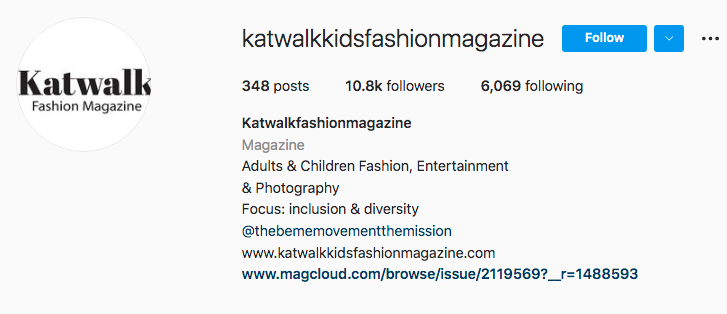 Katwalk is a unique children's fashion magazine that goes beyond the usual platform. Here you may find the latest news, read the blog, and even make a purchase. You can also read about fashion designers' opinions on the season's trends. It has been a couple of years since the magazine was founded, but it has already become worldwide renowned.
Kid's Wear Magazine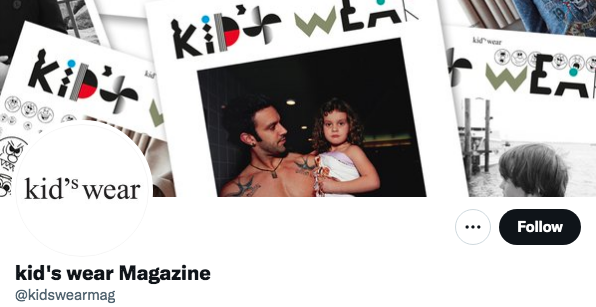 It is one of the most popular online children's fashion magazines that saw the world in 1995. It works on the principle of modern style analysis. Every year, prominent stylists and fashion designers talk about contemporary children's style in more than 200 pages. Kid's Wear is about eye-catching design, the latest trends, and a convenient platform for learning new fashion facts.
Junior Magazine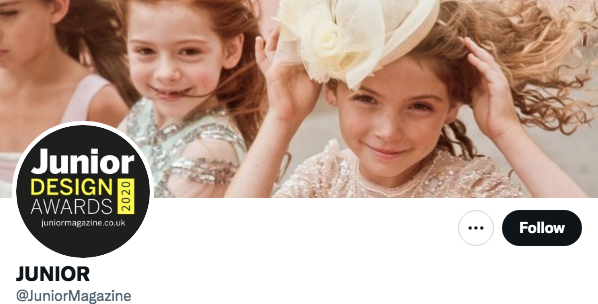 Junior is a very colorful and entertaining online magazine for kids where you can find many useful articles related to fashion and style. This magazine is dedicated to children, fashion, and parents. Here you may read different recipes, choose eco-toys, learn how to pick up the images corresponding to the trends.
Luna Magazine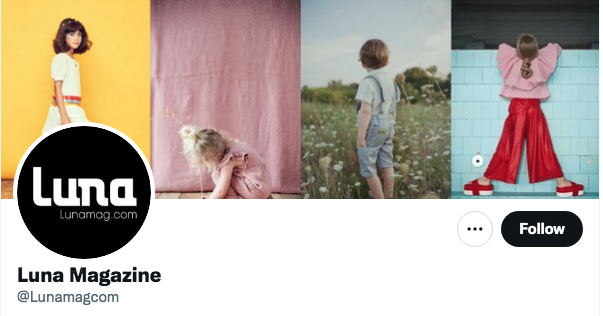 It is a very popular and leading children's magazine about fashion. The platform is available for users from all over the world because the page supports translations. In the magazine, you can learn more about design, fashion, style, hairstyles, jewelry, lifestyle, and useful tips related to kids' topics.
Kidrovia Magazine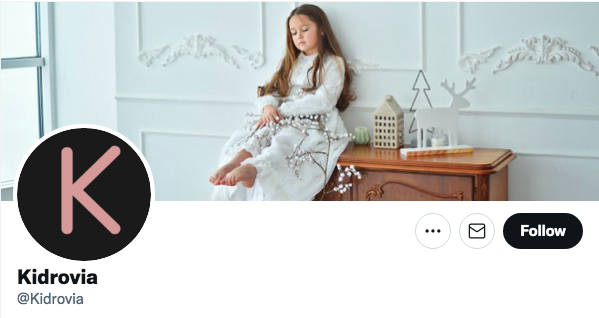 Kidrovia is a well-rounded children's magazine. The platform has useful fashion news as well as interesting information about travel, lifestyle, and home decor. Another advantage is the store, where you can choose different brands and buy stylish outfits.
MilK Kid's Collections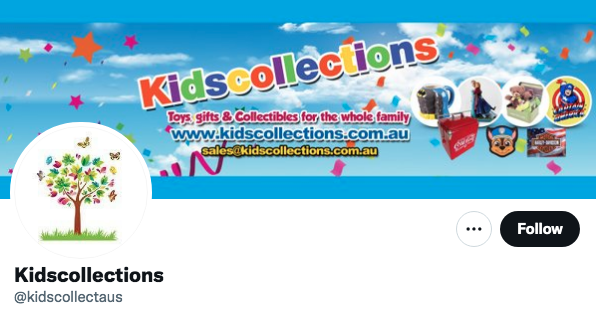 Here is a unique product in the online world. It is more than a magazine because MilK Kid's is a collection of over 200 children's fashion brands. The team is excited to see new brands that can grow with them. Each issue has plenty of exciting information about different businesses among which you may choose your top ones.
Top 5 Fashion News Sites
Now let's move on to another selection of the top platforms. They are the perfect resources for posting exactly YOUR content. Do you want to promote your brand? Looking for a place to post an interesting article about children's fashion? Then you can safely contact PRNEWS.IO service, which will help you place an engaging article on the chosen platform. So, let's quickly go to the collection and choose the most appropriate news site for posting.
İlknur'un Dünyası | Children Fashion Magazines
This is a Turkish magazine that covers many aspects related to women's issues. The blog is run by a mother of twins, so she knows the subtleties of motherhood and femininity like no one else. There are also many posts and news about health, lifestyle, recipes, fashion, tourism, and children.
Comode | Children Fashion Magazines
Comode is a Russian fashion news site. It has a very eye-catching design and frequently releases articles. There is content about family and relationships, travel and lifestyle, fashion, beauty and art, health and sports.
Kadinim
It is another platform that is run in Turkish. The site covers a variety of topics related to everyday life. These are fashion, cuisine, relationships, sexuality, etc. Despite such "adult themes" there are many news posts about children and parenthood.
Pega Rose | Children Fashion Magazines
Pega Rose is a popular news platform where you may read exciting and fresh news in the fashion world. Here, there are interesting articles for fans of travel, astrology, sports, and health. The platform is more focused on women's themes.
Prozeny
Prozeny is one of the most popular Czech women's newspapers on fashion, style, and beauty. Estimated visits are about 15.3 million. You can share articles on the topic of family and recipes.
Content Marketing Platform
100,000+ media publications;
get backlinks to your product;
scale work with content distribution.
Conclusion: Children Fashion Magazines
So, this article has plenty of useful online children's fashion magazines and fashion news sites. You can find interesting and must-read articles here, as well as choose a platform to promote your brand. Also don't forget that with the PRNEWS.IO team, you can tell the whole world about yourself. We are the perfect tool to spread PR content. Let's work together and popularize valuable and engaging content!