AP Style Press Release
Technology has caused a seismic shift in the marketing, media, and PR industries. Getting your message out to a wide audience can be done in different ways. Yet, a quality AP-style press release is the number one tool that makes this process easier. Writing that follows the guidelines set by the Associated Press, is what AP style press release stands for.
Getting your message out to a wide audience is a smart move. That means you need a quality AP press release. But doing that is often easier said than done. To make the process easier, there's nothing wrong if you go for the AP press release template. Even a brilliant story will mean nothing, if nobody sees or hears about it, right? So, trust the template to see how to give your story on a plate.
Why is AP Style Press Release useful?
No matter what business you run, what service you provide, or what product you make, a proper AP style press release will be of much interest to a journalist, blogger, or influencer. Time-poor, they all want a story that is thrilling, exclusive and distinct. So, if you think you have a story worth covering, take heed of the AP style guide. Indeed, if you want your email to be read.
Launch a new product that is a genuine world first? Or maybe your product/service will have a huge impact on consumer behavior? Then chances are, it's news. No one likes to spend more than a few minutes reading a press release. That is why an AP style news release that is more of a feature than news will help you gain coverage.
Do you like to read the news that is weeks out of date? Neither does a journalist. So, before you go to the trouble of creating your brilliant story, date it. Put it up front and a journalist/blogger/influencer will notice. So, if you don't want a reader to be put off, make sure you use a proper AP style press release dateline.
Following a strict AP press release format is crucial. A story that includes clear writing and newsworthy content deserves attention. So, ignore not the formulaic structure of press releases to be not ignored by a reader. There is nothing wrong if you haven't written a press release yet. Checking out an AP style press release example is a great way to get inspired.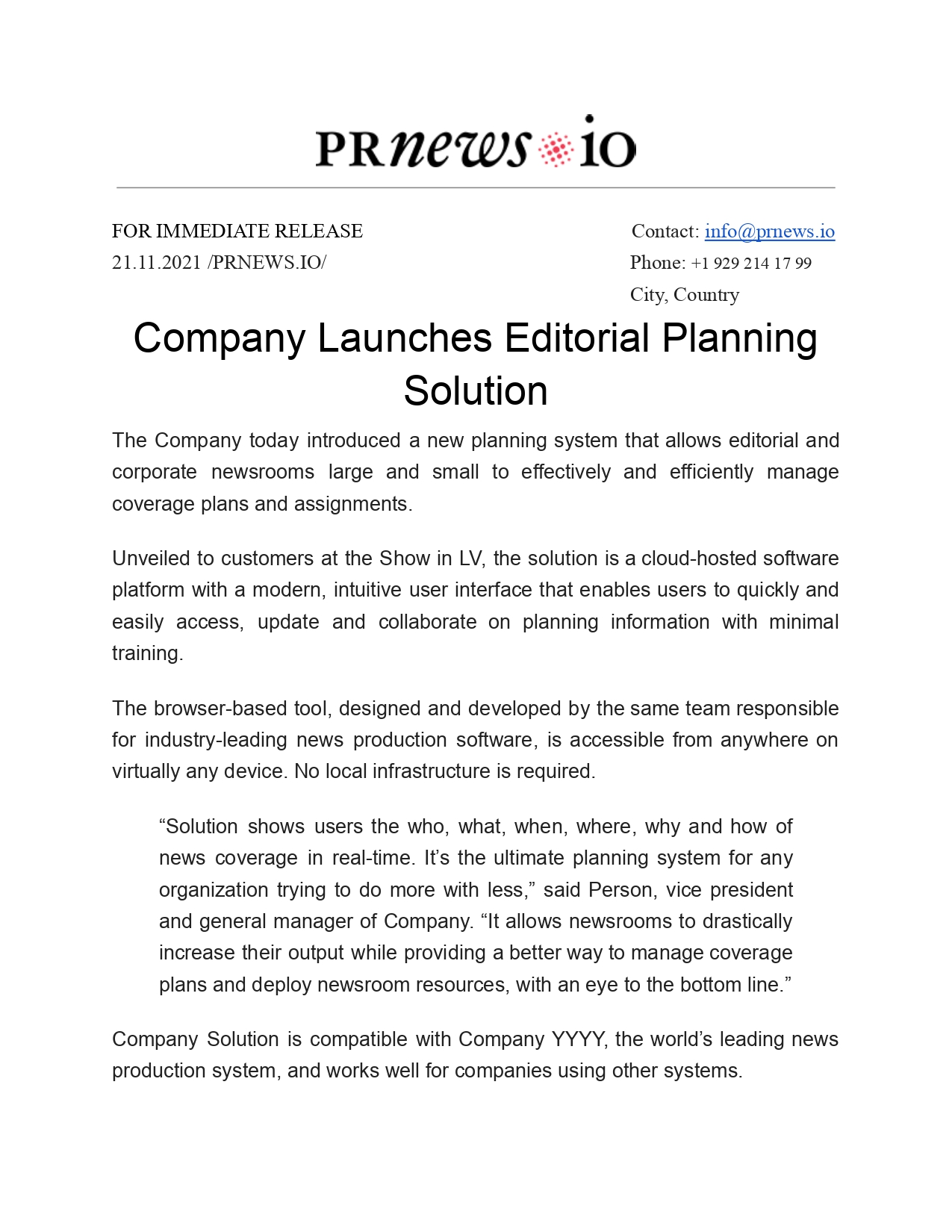 AP Style Press Release FAQ
How to Format a Press Release AP Style?
Getting the media coverage you seek is not easy and requires a bit of work and effort. Yet, following the AP Stylebook rules, will help you get more media pickups.
What is the AP Press Release Template?
This is the standard press release format you should follow to make your story news.