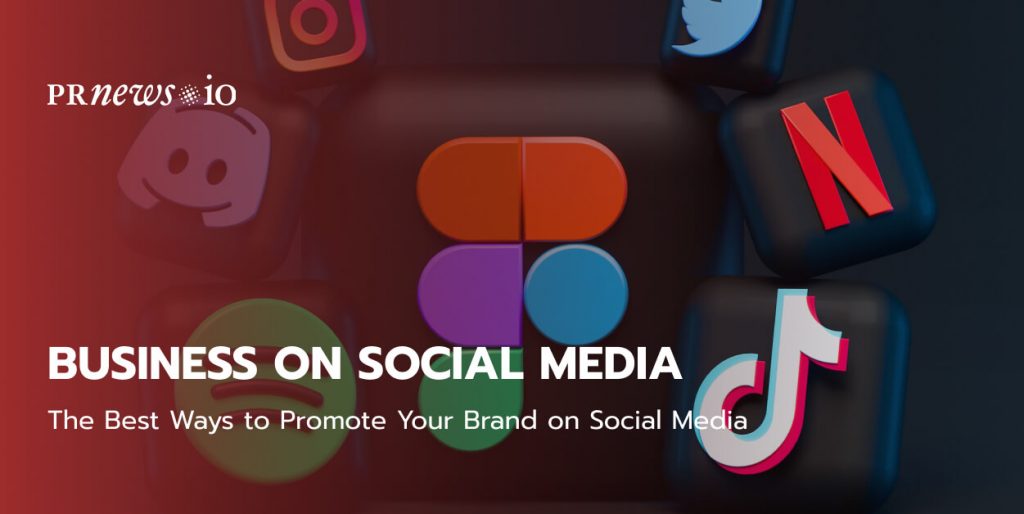 How to market your business on social media? Most businesses are on social media these days. It's the way of the world, and if you fail to adhere to it, you and your business run the risk of falling behind or completely off the radar altogether.
Social media networks are a powerful way for promoting your businesses to reach prospects and customers. In the current world, social media platforms are the best place to grow your business. Social Media networks like Facebook, Twitter, Instagram, YouTube, and Pinterest help in business activities like posting text and image updates, videos, and other content that drives audience engagement towards the product/service. Regular Content posting and advertisement through social media networks can bring remarkable success to your business, creating devoted brand advocates and even driving leads and sales.
There's certainly still a need for press rooms and the like, but social media enables a brand to tap into markets they might not be able to otherwise.
How to Grow a Small Business Using Social Media?
There are lots of ways to use social media for your small business, and here are some tips for getting started:
1. Look at your competitors on social media. What are they doing? What's working well for them? What isn't working?
2. Think about who your customers are and what they'll find interesting about you. Are you selling a service or product that can be showcased on social media?
3. Figure out what kind of content will resonate with your target audience. If you're selling a service, consider how you can help people with their problems through social media (e.g., by giving advice). If you're selling a product, maybe it's something that people would want to see in action (e.g., cooking videos or unboxing videos).
4. Make sure that your content is relevant to what people want from brands—don't just post about yourself! Instead, try to find ways to connect with people on an emotional level and make them feel like they're part of something bigger than themselves (like the community behind your brand).
The Best Ways to Promote Your Brand on Social Media
Most businesses are on social media these days. It's the way of the world, and if you fail to adhere to it, you and your business run the risk of falling behind or completely off the radar altogether. There's certainly still a need for press rooms and the like, but social media enables a brand to tap into markets they might not be able to otherwise.
Virtually everyone has access to social media, thanks to the rise in prominence of our smartphones which has coincided with the increase in the number of people streaming various services on their devices, making video calls, or WhatsApp messaging their friends about the new Suicide Squad game available at casino.com in the UK. Social media is easily one of the most popular functionalities people make use of, though, which is why your brand must jump on board with it. Numerous brands are doing that already, although not every brand is conducting its social media strategy to absolute perfection. In fact, there are numerous horror shows out there.
To make sure your brand maximizes its full potential on social media, here are some effective ways to promote a brand on social media in 2022 and beyond.
Choose the Right Platform
There are plenty of social networking sites where you can share your content. Every day, the number of websites increases. If you want to be successful, you must share your content on the right channels.
There's a comprehensive selection of social media platforms to choose from these days, with the likes of TikTok, Twitter, Instagram, and Facebook all being extremely popular at the moment. With this in mind, it's vitally important you choose the right platform for your brand. For example, if you're promoting a cruise for the older generation, then joining TikTok – a platform associated with young people – isn't worthwhile. Assess your customers and the type of platforms they use, while also considering the platform that best suits your brand and the messages you want to convey.
Create Engaging Content
Create engaging content, tailored to your targeted audience – and you'll grow faster.
The best way is to be consistent and create a lot of valuable content. Make sure to use Hootsuite or a Hootsuite alternative to schedule social media posts and post content ahead of time. This way, you will build a regular posting schedule and keep your audience engaged.
You also need to know what kind of content goes where, and it also depends on your industry. Make sure to focus on quality over quantity when writing your content so that your readers will want to continue reading after the first few sentences.
Content Marketing Platform
100,000+ media publications;
get backlinks to your product;
scale work with content distribution.
Make a Calendar for Social Media Material
You can end up with low-quality material if you rush to produce posts at the last minute. Repeated posts or a lull in your presence on one of your channels can result from a lack of organization. Making social media content calendars might help you avoid making these mistakes and have more successful postings.
It can be easy to lose track of what you've posted or a plan you're attempting to execute, which is why many people find it useful to create a calendar and organize the content they're sharing weeks in advance. Content calendars not only help to keep things organized but also improve the content you're sharing as it enables you to plan ahead and take more time assessing the content you're creating, instead of rushing to get something out without much thought behind it. Content calendars also enable you to track any progress made, which is hugely important. All you need to do is use a regular calendar for each social media platform and then add your posts in advance, alongside details such as hashtags, images, and the like.
Read more:
Encourage Participation
Of course, social media should be social. This isn't just true for those who come to the sites for fun. Businesses must be interactive as well. You must foster engagement in order to take advantage of social competence.
Don't Spam
Businesses frequently fall into the trap of treating social media too much like traditional advertising. You need to create content that people want to watch and appreciate.
A brand needs to promote the service it offers or the products on offer. Still, there's a fine balance between promoting content in every post and coming across as spam and sharing promotional content every once in a while or in a clever way. Simply put, people don't want to follow a brand if all they're exposed to is blatant promotions in every single post. To avoid falling into this trap, take note of the one-in-seven rule, a rule which many marketers follow. It essentially serves as a reminder to post one promotional post every seven posts. The other six posts could be sharing helpful articles, for example. Mix it up.
Make a Video
On social media, visual content is effective. Video content, in particular, is excellent for catching attention and showing your personality and passion to your clients.
People are more inclined to view and interact with visual content as they navigate through their social feeds. It also enables you to express more than you could in a standard post without taking up too much space.
Be Responsive
If you're attempting to build a community of followers, then make sure you're available to reply to any problems or queries quickly. Monitor mentions of your brand. For example, if there are any problems with a customer, make sure you engage with the person publicly before instigating a private chat from there.
Run Contests
Contests attract visitors to your Facebook page (this works for almost every industry). Build a sales process for how you will convert the participant into customers (try to have giveaways related to the industry). This not only brings likes to your page but also more leads as well. Get their name and email to enter the contest. Then retarget them through email and ads.
Focus on Customer Service
According to a survey conducted by American Express, 78% of consumers have canceled or not made purchases intended for poor customer service. Other studies show that some positive customer experiences need to replace negative ones.
Given that loyal customers are much easier to sell, make good customer service a priority. Check your current customer service and make the necessary changes to ensure that your small business provides services that are superior to your competitors, whether it is investing in staff training, revamping your return policy, or basic repairs such as responding quickly to voicemails or e-mails from customers.
Build Word of Mouth for Your Business
Whether you are running a business in a small community or in a big city center, word of mouth is more important than before for business. Most consumers turn to the internet to look for business reviews before deciding where to shop, so building a good reputation is very important for the success of your business.
How do you get positive news by word of mouth? By providing good, professional services, building and monitoring your local reputation (and online), and getting publicity by giving back to your community by supporting/sponsoring local organizations and charities.
What is the Most Popular Social Networking Platform for Business Marketing?
Speaking about social platforms that are 100% dedicated to a business audience, LinkedIn is the No.1 in the world.
There are some alternatives, however. For example, Xing is the leading social network for business in the German-speaking world.
I would mention Quora as well since many businesses use it to build their reputation as experts and promote their brands.
Make use of all features that a particular social media platform gives you. For example, if you want to be present on Instagram, don't only publish the posts – use Instagram stories, show your business from backstage, use reels to reach a bigger audience, and just have fun with posting content there.
However, every move you make on social media should be consistent with your brand. Create a social media strategy and stick to it – analyze and improve and you'll soon discover how social media helps you.
Online Publicity Workbook
100+ content ideas for your B2B startup;
ideal for do-it-yourself publicity plans;
schedule your PR campaign in advance.
Victor Chirilas, Director at Mainmark UK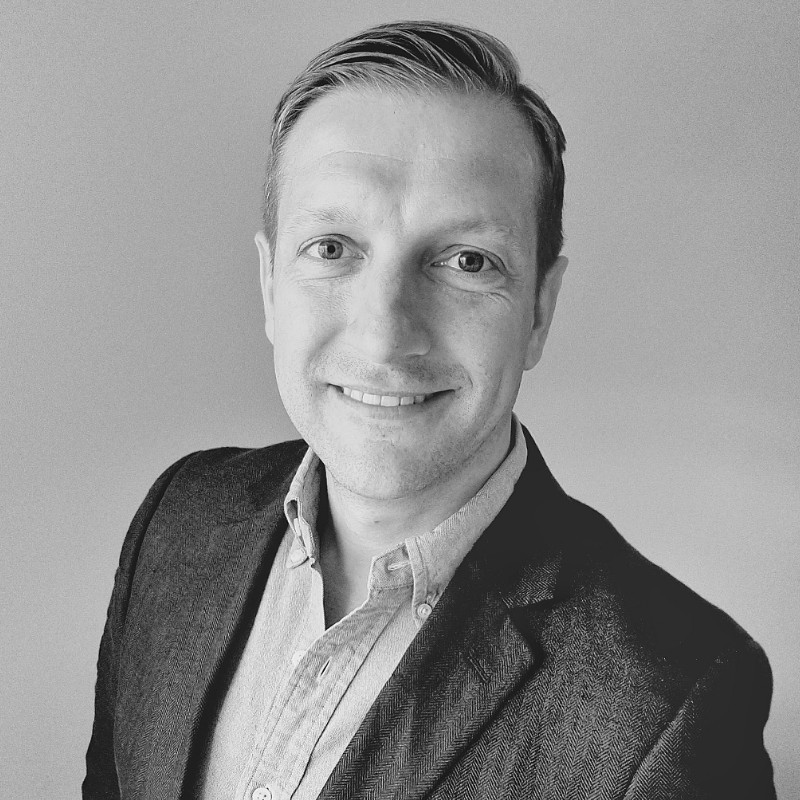 Using Instagram can be easy for contractors and construction companies because of our ability to take high-quality photos of the work we do. After a job, simply snap a picture and publish it so everyone can see the quality of work you do and what you have been doing for your clients.
Publish consistent content and build a strong portfolio for viewers to look at when they visit your profile. High-quality images of the work you do can really help you get noticed and gain traction on Instagram.
My recommendation would be to add your website link in your bio so it is just a click away for followers and new visitors. Then, when you publish new photos on Instagram, you can tell viewers to "see more on your website". Share more photos on your website and include other things like videos, text, testimonials, and more to build a place for people to see what you're all about.
But it all starts on Instagram and consistently sharing high-quality images and directing people toward your website where they can see more is a great strategy to promote your website and business on Instagram