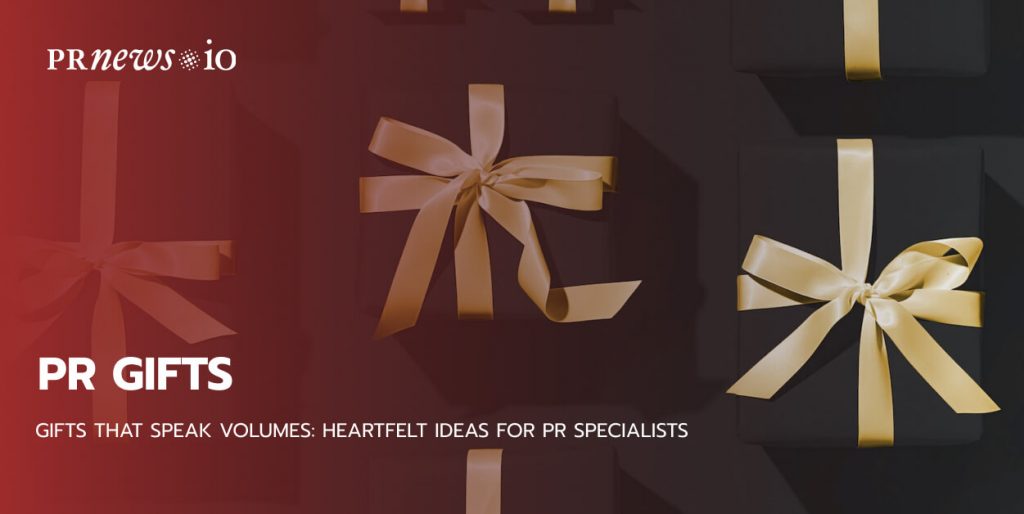 PR gifts. Finding the perfect gift for a PR specialist can be an incredibly heartfelt gesture, one that shows your appreciation for their hard work and dedication. Whether they're a master of communication, a strategic thinker, or a brand magician, here are some ideas that will tug at their heartstrings and make them feel truly cherished.
Gift Card from PRNEWS.IO for Marketers and PR Specialists
PRNEWS.IO presents an incredible gift suggestion for marketers and PR specialists – the PRNEWS.IO gift card. This gift card opens the door to a diverse range of services and tools, empowering them to elevate their PR strategies.
Choose between two card options: a physical card, which can be made of either paper or plastic, depending on the chosen denomination, or a digital card.
The PRNEWS.IO gift card is exclusively valid for purchases made through our online store. Cardholders can utilize it to secure discounts when acquiring media placements from our extensive catalog, or even cover the entire purchase if the gift card value matches the total amount. Once redeemed, the gift card's value is automatically added to the wallet, allowing immediate utilization.
With the chance to amplify their PR efforts, the PRNEWS.IO gift card is certain to bring joy to marketing and PR professionals alike.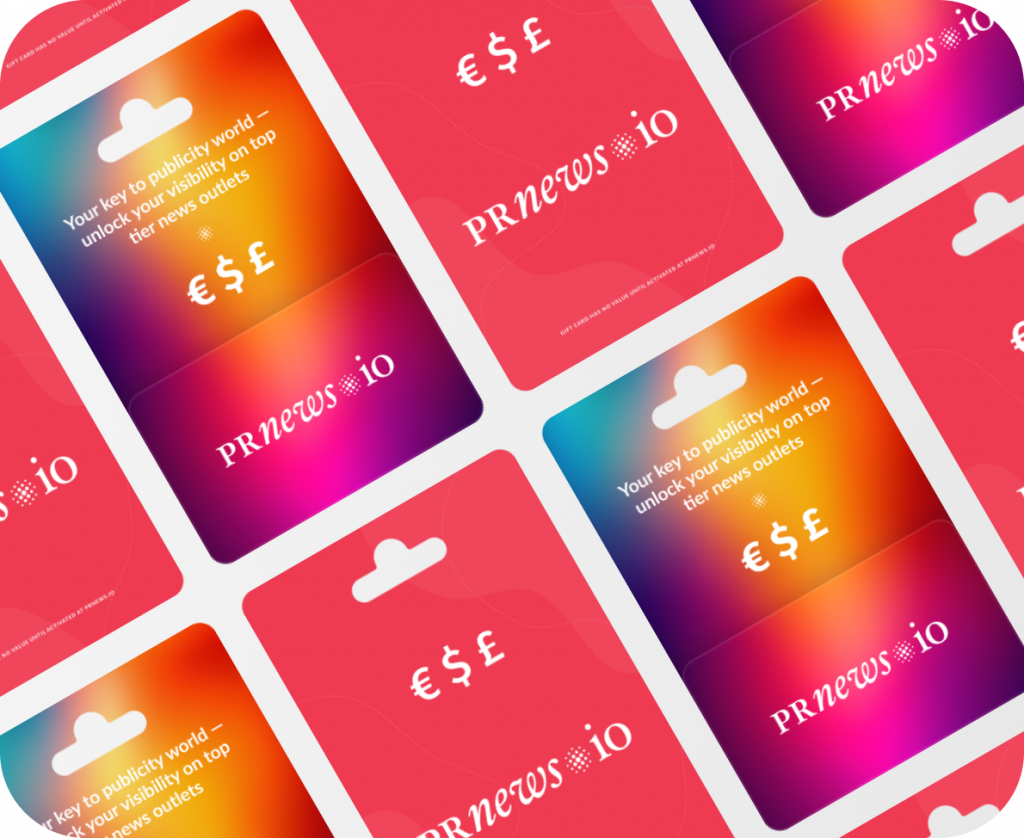 Illuminating Gifts: Candle Present Ideas for PR Specialists
Candles are a wonderful gift idea for PR specialists, offering relaxation, ambiance, and a touch of luxury. PR specialists often deal with high-pressure situations and demanding workloads. A scented candle can create a calming atmosphere, helping them unwind and de-stress after a long day. Consider candles with soothing scents like lavender, chamomile, or vanilla to promote relaxation and rejuvenation.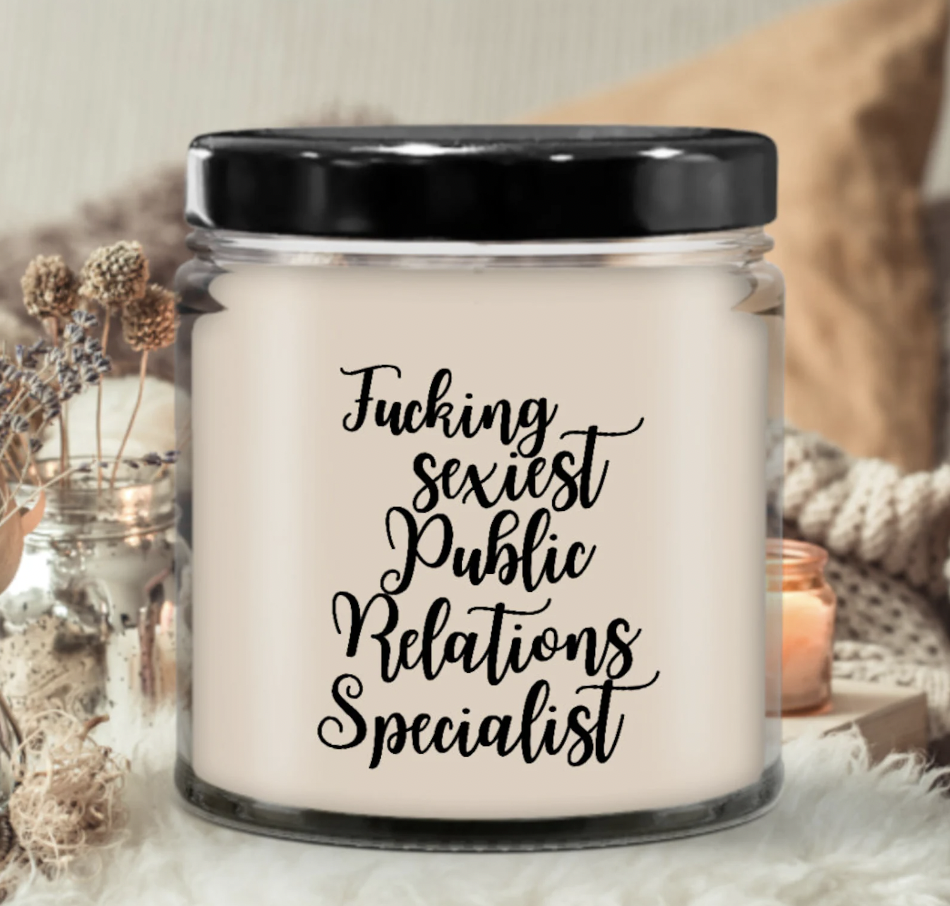 Public relations specialist candle
Take it a step further by opting for a personalized candle.
Some candle makers offer customization options, allowing you to add the PR specialist's name, initials, or a motivational quote to the label or container.
This adds a heartfelt touch and makes the gift truly special.
Journalist Journalism Gifts, Funny Candle, Housewarming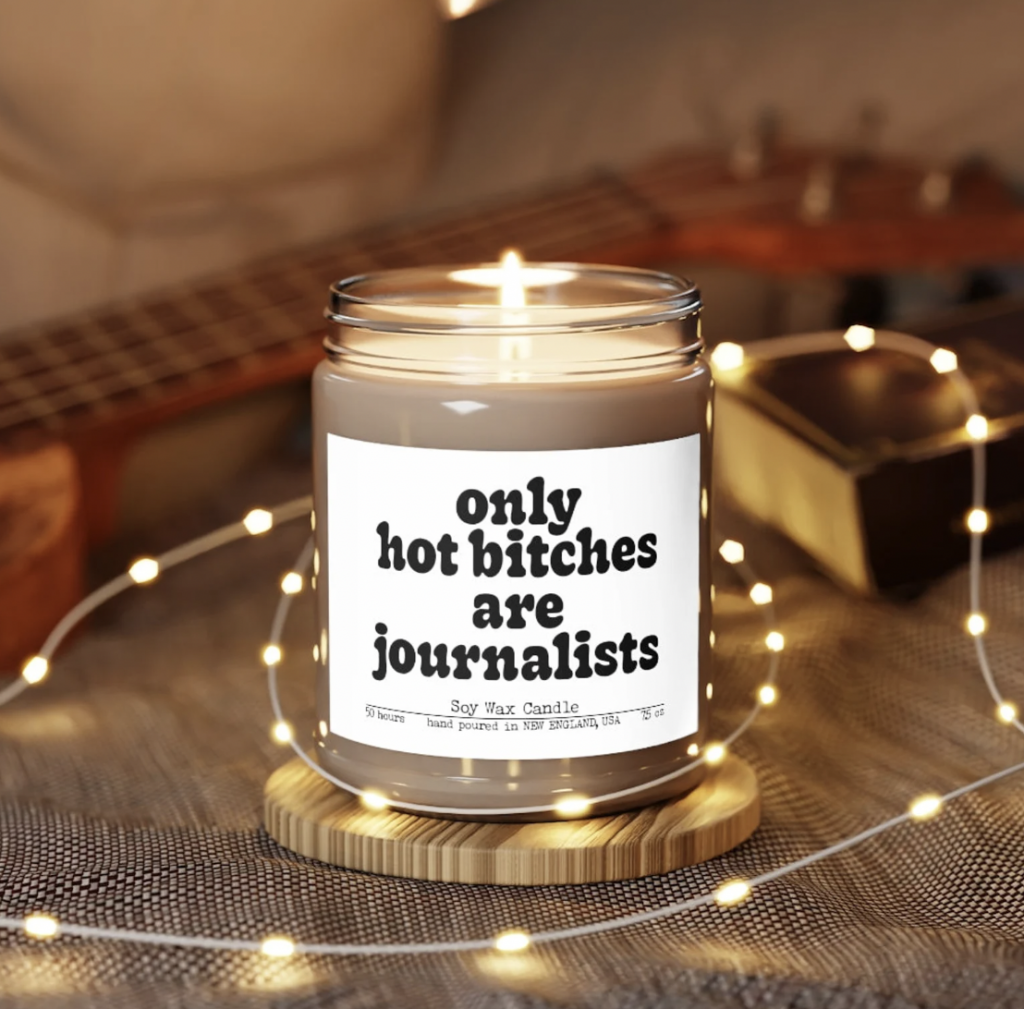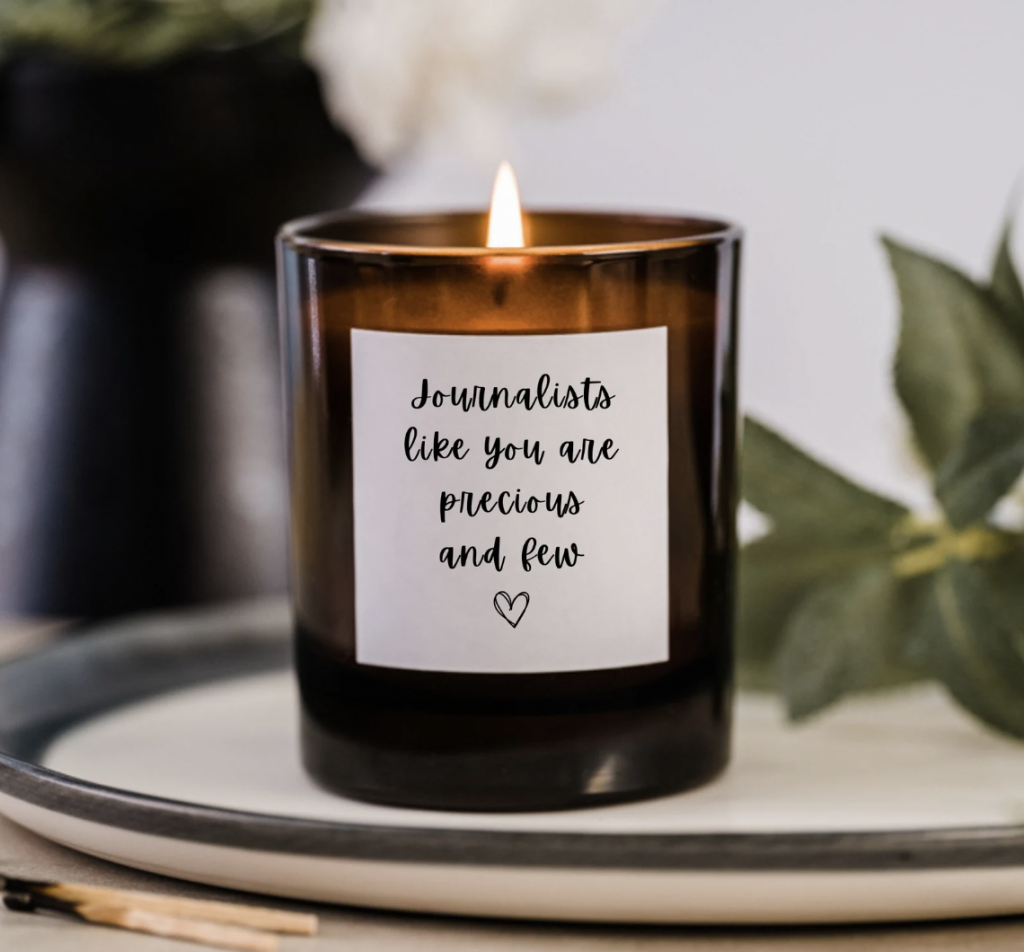 Journalist Keychain Gift Ideas for PR Specialists
A journalist keychain can be a thoughtful and practical gift idea for a PR specialist.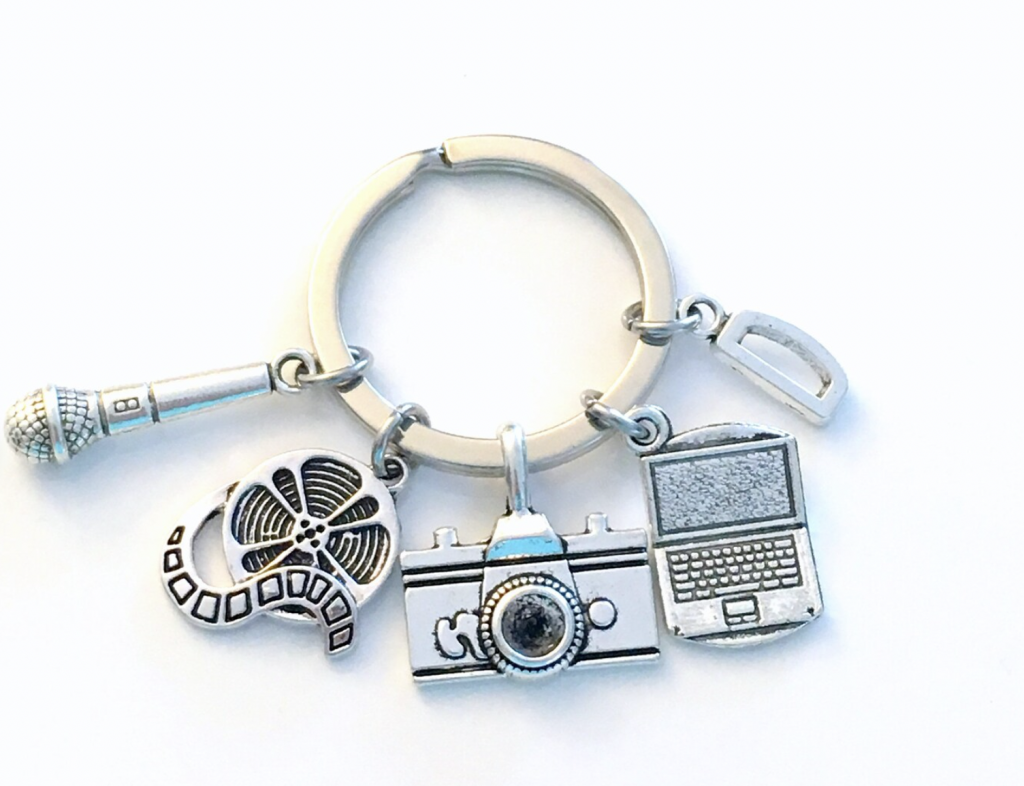 Journalist Keychain, Public Relations PR Social Media Keyring
By gifting a journalist keychain, you're acknowledging the PR specialist's important role in the media landscape and providing them with a practical and meaningful accessory that they can carry with them wherever they go.
It's a small but significant gesture that shows your appreciation for their work and dedication.
Personalised Writer Keyring, Journalist gift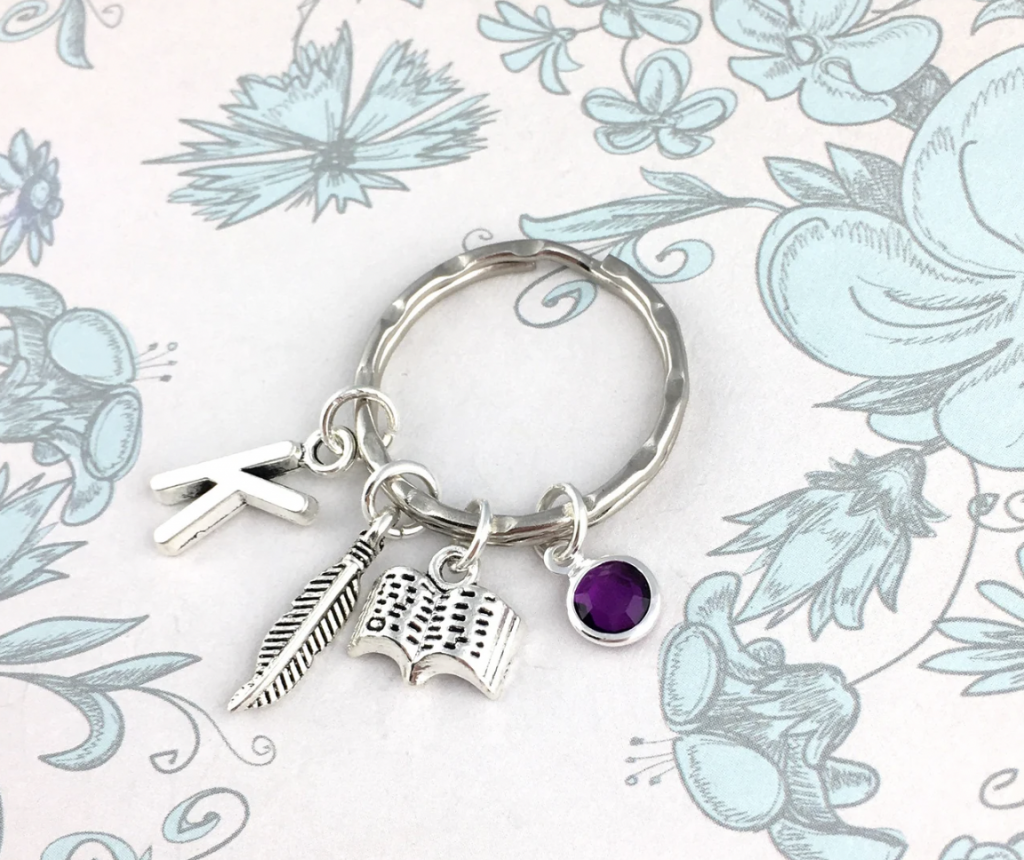 A journalist keychain serves as a symbolic reminder of the PR specialist's role in the world of media and communication. It represents their dedication to storytelling, news gathering, and shaping public perception.
Consider getting a journalist keychain that can be customized or personalized.
This could include engraving their name, initials, or a meaningful message. It adds a personal touch and makes the gift unique to them.
Medicine Walk Typewriter Keychain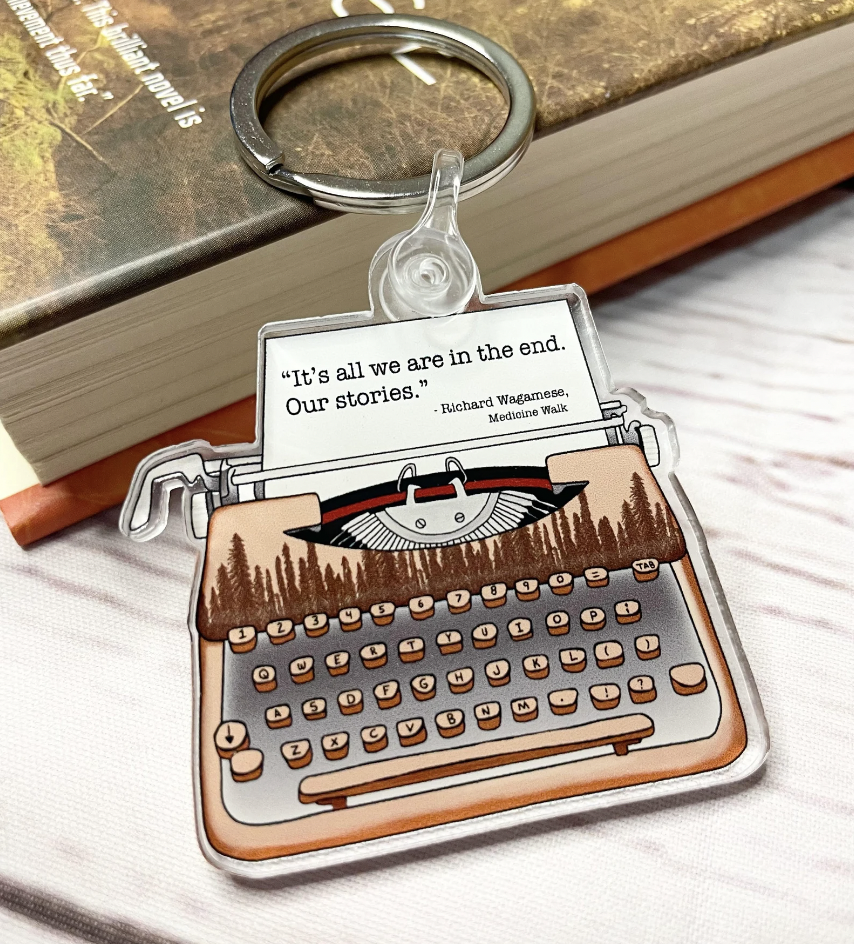 Look for keychains with stylish designs that reflect the journalistic profession.
It could feature symbols like a typewriter, pen, camera, or a miniature newspaper. Opt for high-quality materials like metal or leather for a sophisticated and durable keychain.
Keychains are practical accessories that PR specialists use every day. They can attach them to their keys, bags, or even use them as zipper pulls on their work bags or laptop cases.
A journalist keychain ensures that they carry a reminder of their profession wherever they go.

Wall Clock Gift Ideas for PR Specialists
A journalist wall clock can be a unique and functional gift idea for a PR specialist. By gifting a journalist wall clock, you're offering a practical and decorative item that not only helps them stay organized but also serves as a constant reminder of their important role in the field of PR. It's a meaningful and functional gift that will be appreciated and cherished for years to come.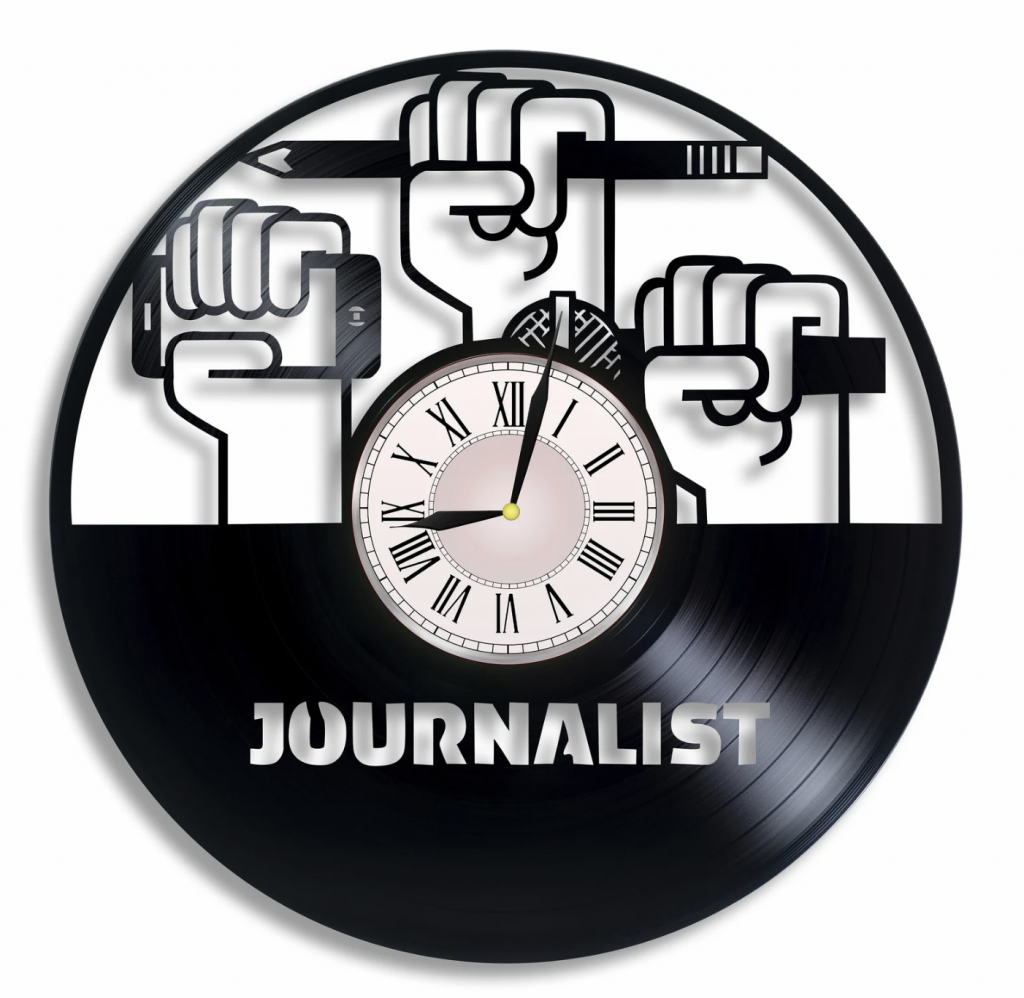 A journalist wall clock serves as a symbolic representation of the PR specialist's connection to the world of media and communication. It pays homage to their role in tracking time, meeting deadlines, and staying up-to-date with the latest news and trends.
A wall clock not only serves a practical purpose but also adds a decorative touch to any space. Look for a journalist-themed wall clock with design elements such as typewriter keys, newsprint patterns, or journalistic symbols. It can enhance the aesthetic of their office, home workspace, or any room they choose to display it in.
WRITER'S Clock, "Weapons of Mass CREATION"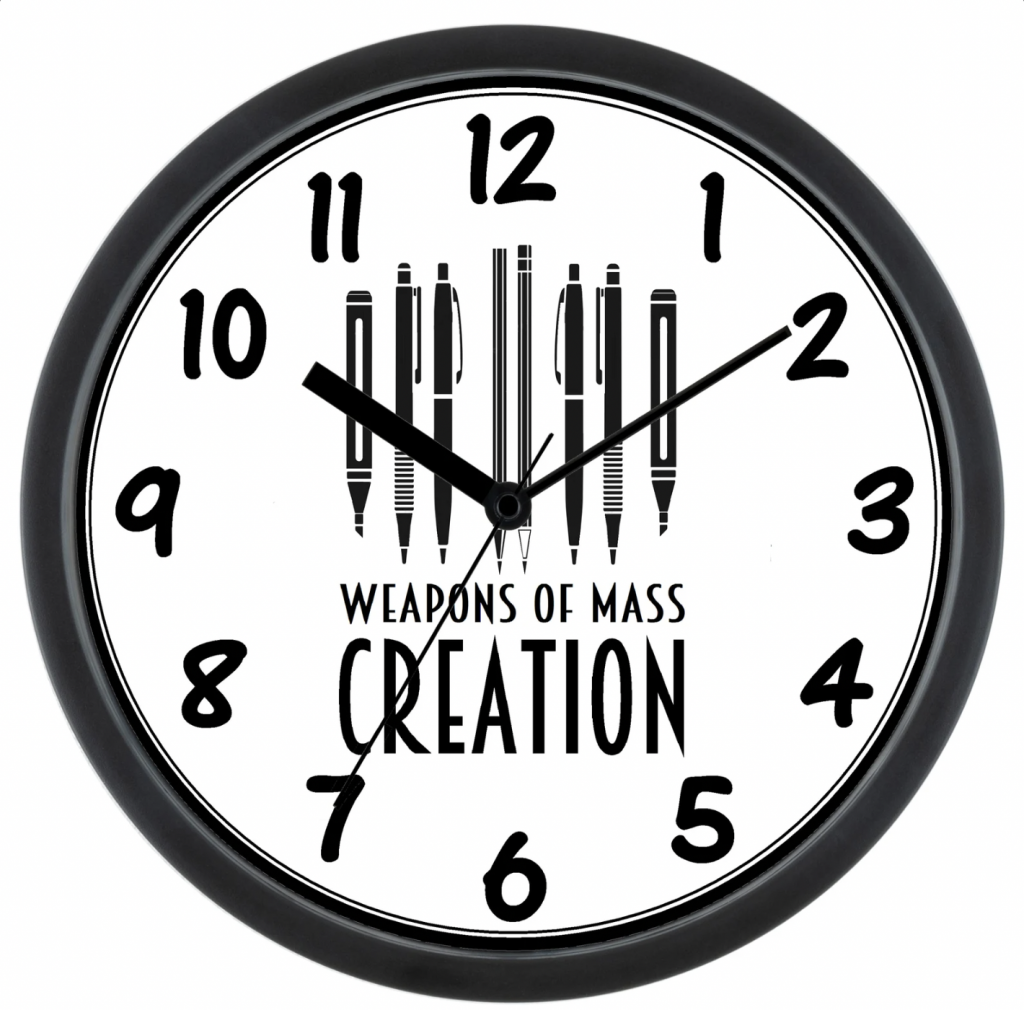 As PR specialists juggle multiple tasks and adhere to strict schedules, a wall clock becomes an essential tool for managing time effectively. With a journalist wall clock, they can stay organized, meet deadlines, and ensure punctuality during meetings, events, and media interactions.
Consider choosing a journalist wall clock that offers customization options. This could include adding their name, initials, or a motivational quote related to their profession. Personalizing the wall clock adds a special touch and makes it a truly unique gift.
Jewelry as PR Gifts
Jewelry is a timeless and elegant gift idea for a PR specialist. When choosing jewelry, consider the PR specialist's personal style, preferences, and any specific jewelry pieces they may have mentioned or admired in the past. By gifting jewelry, you're not only giving them a beautiful accessory but also a meaningful token that reflects their accomplishments and the value they bring to the PR profession.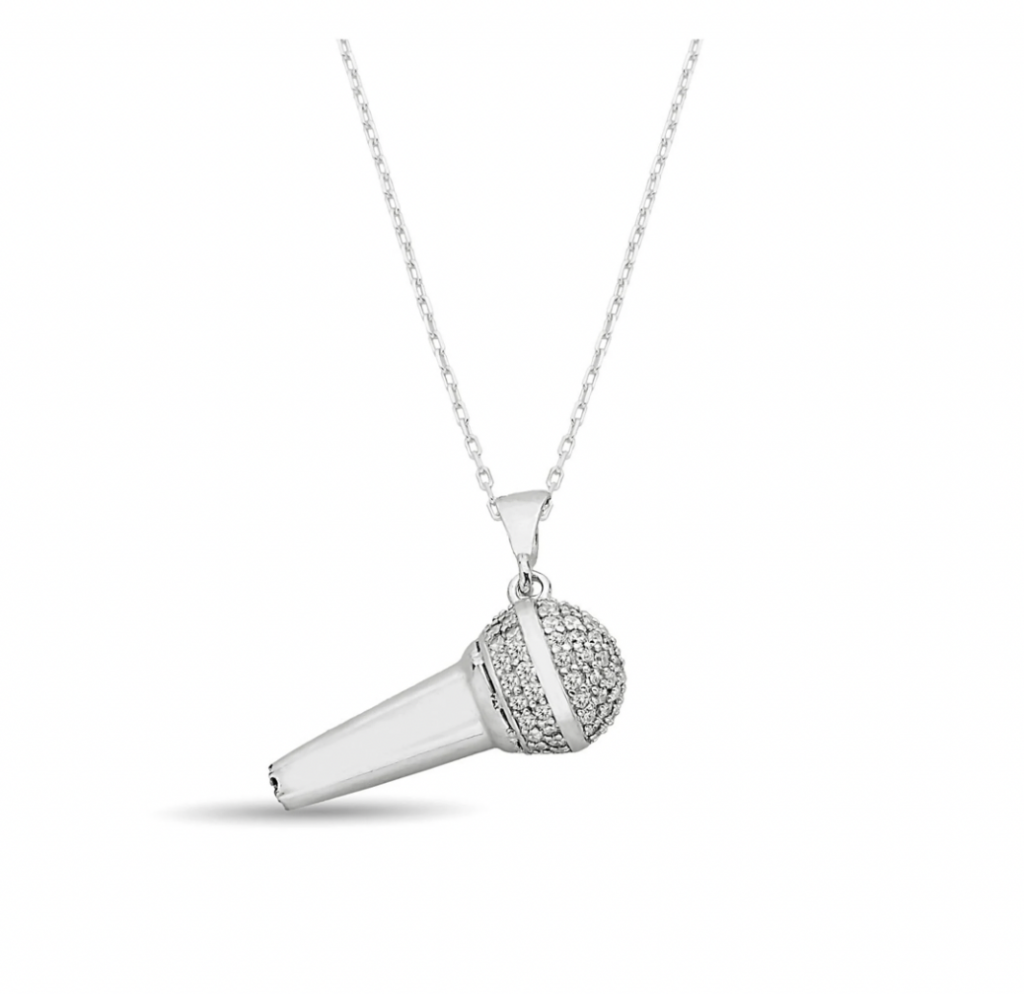 A necklace can be a beautiful and meaningful gift idea for a PR specialist.
Remember to consider the PR specialist's personal taste and preferences when selecting a necklace.
By gifting a necklace, you're offering a piece of jewelry that not only enhances their style but also carries a special meaning and serves as a constant reminder of their dedication and success in the world of PR.
Select a necklace with symbolic charms that resonate with the PR specialist's profession. For example, charms like a pen, a camera, or a globe can represent their love for communication, storytelling, and global impact. These charms serve as reminders of their passion and dedication.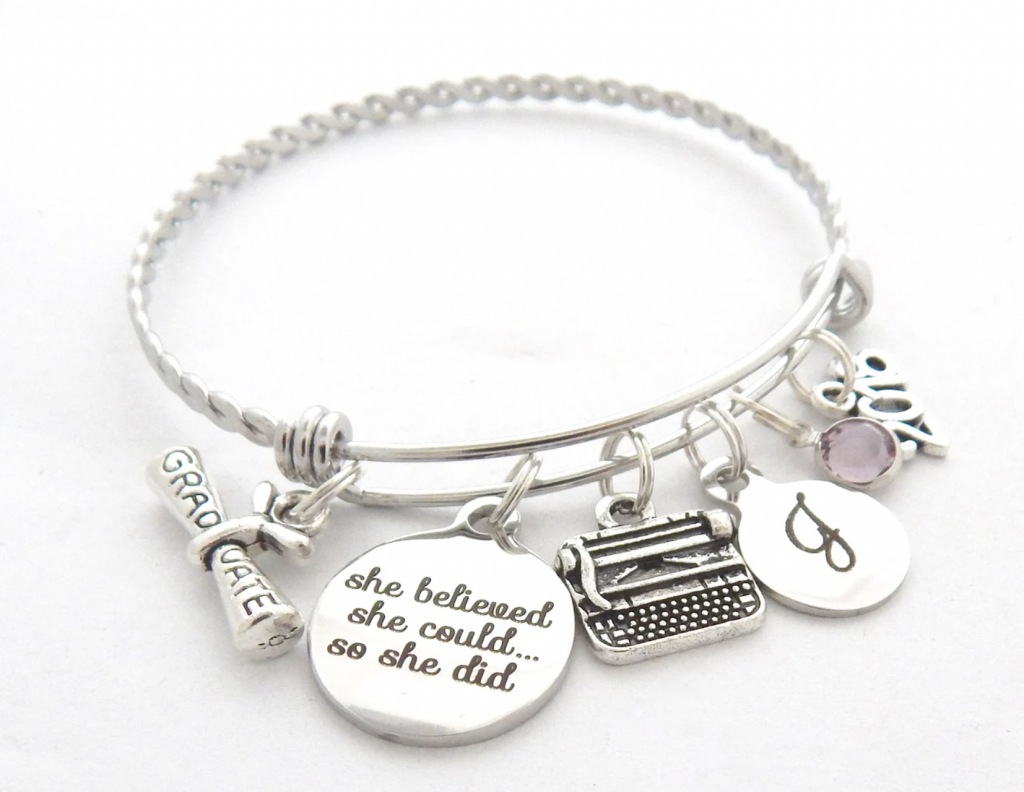 Jewelry adds a touch of sophistication and style to any outfit. Whether it's a pair of earrings, a bracelet, a necklace, or a ring, jewelry complements the PR specialist's professional image and helps them make a statement with their personal style.
Select jewelry pieces that carry meaningful symbolism related to PR. For example, a charm bracelet with charms representing communication, storytelling, or media tools can be a thoughtful choice. Such pieces serve as constant reminders of their passion and expertise in the field.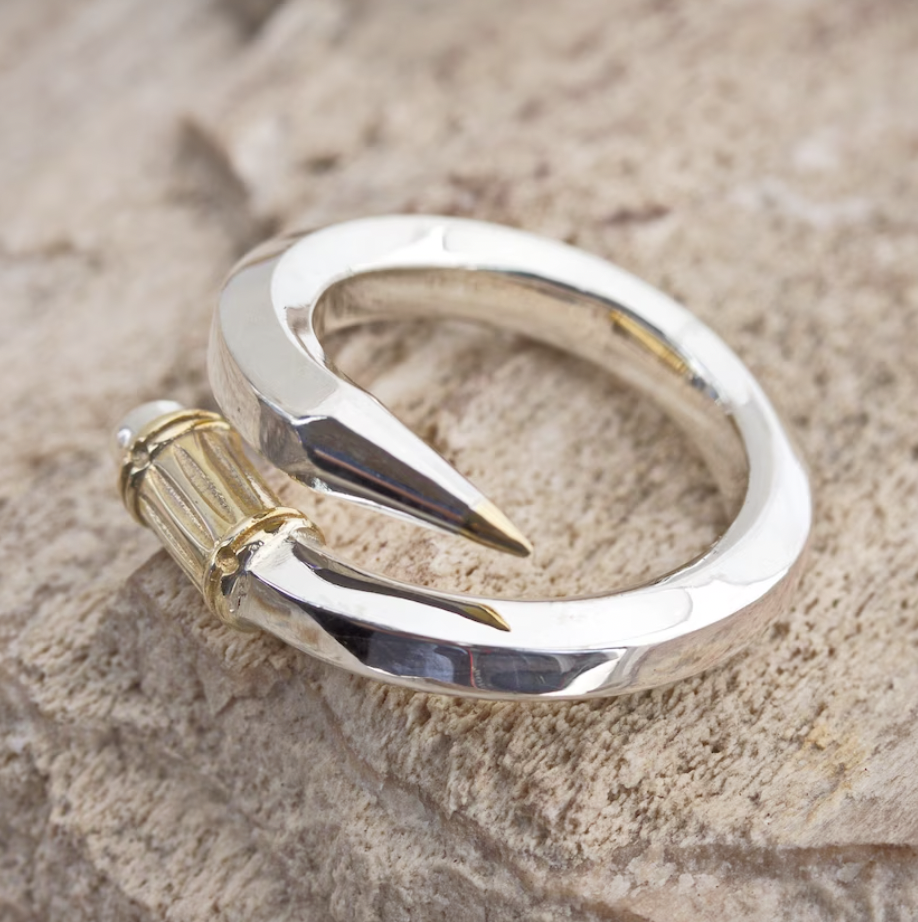 Consider customizing the jewelry to make it more personal and meaningful. Engraving their initials, name, or a motivational quote on a pendant or the inside of a ring adds a sentimental touch. Personalized jewelry shows your thoughtfulness and makes the gift unique to them.
Jewelry is versatile and can be worn on various occasions, whether it's a client meeting, networking event, or a social gathering. Select pieces that are versatile enough to be dressed up or down, allowing the PR specialist to effortlessly transition from professional settings to more casual environments.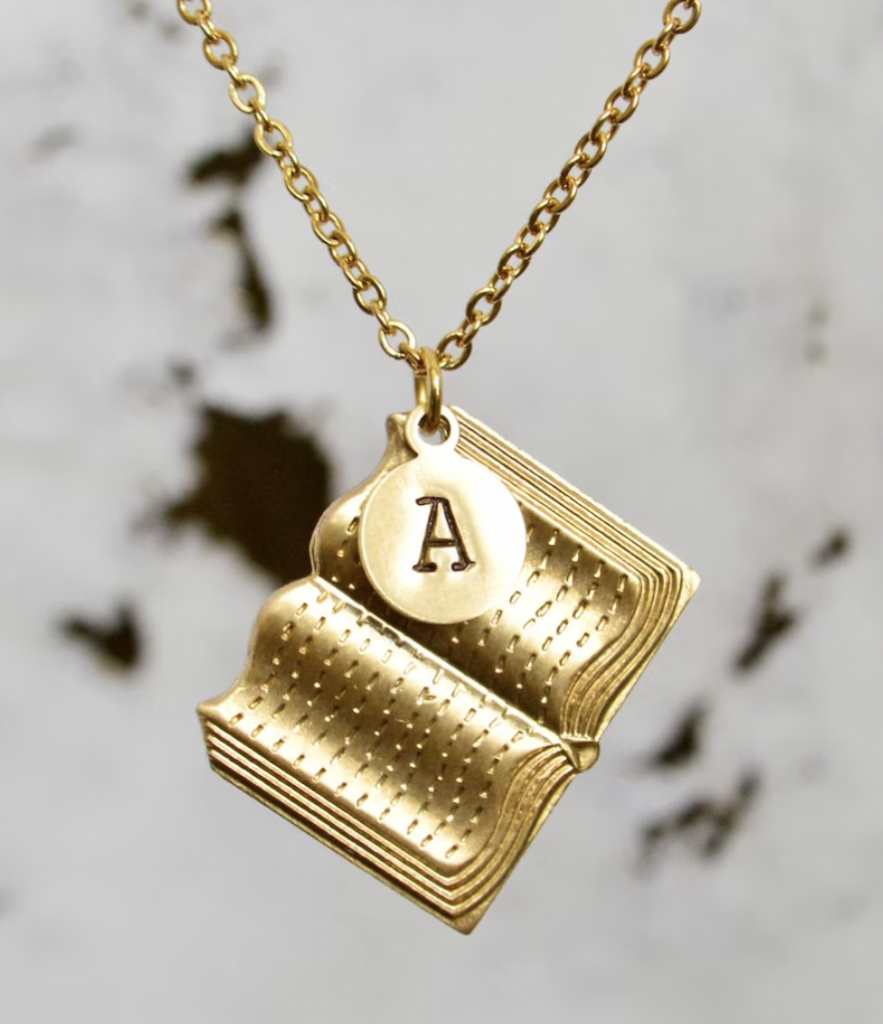 Jewelry can be an excellent gift to commemorate career milestones or achievements.
For significant accomplishments such as a promotion, an important campaign success, or a milestone anniversary, consider a special piece of jewelry to celebrate their professional growth and success.
A Cup of PR Brilliance
Cups are a versatile and practical gift idea for PR specialists. Not only do they serve as a functional item for enjoying their favorite beverages, but they can also make a statement and reflect their professional personality. Here are some ways a cup can be a great present for a PR specialist: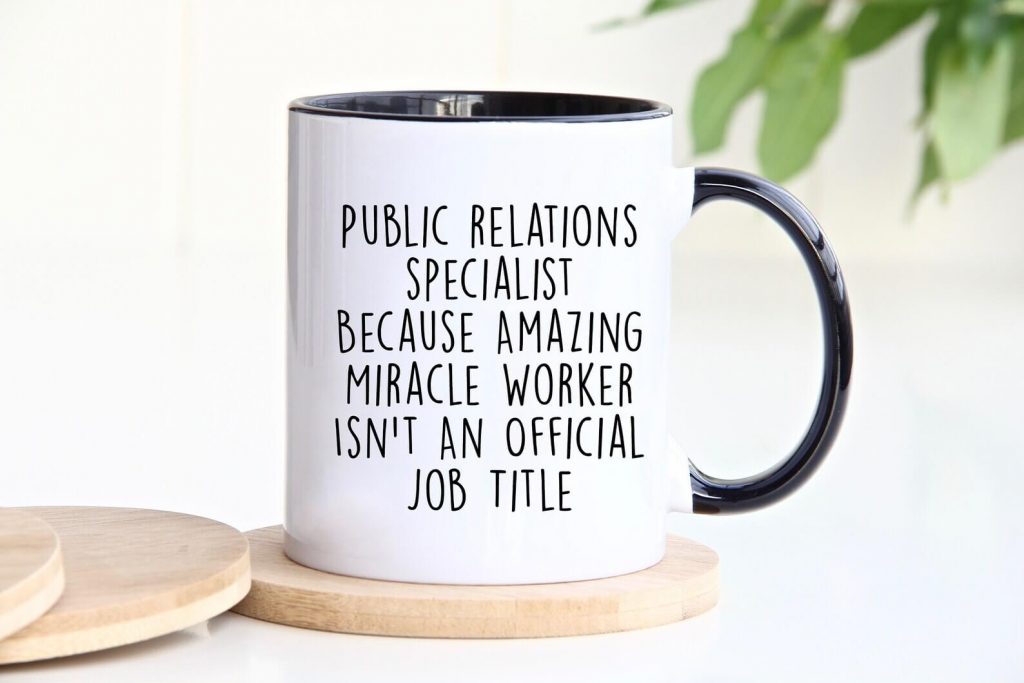 Inspirational Message Cups
Look for cups with inspiring quotes or messages related to PR, such as "Communication is Key" or "Building Relationships through Words." These cups can serve as daily reminders of the PR specialist's role in shaping perceptions and making an impact.
Public Relations Specialist Mug
---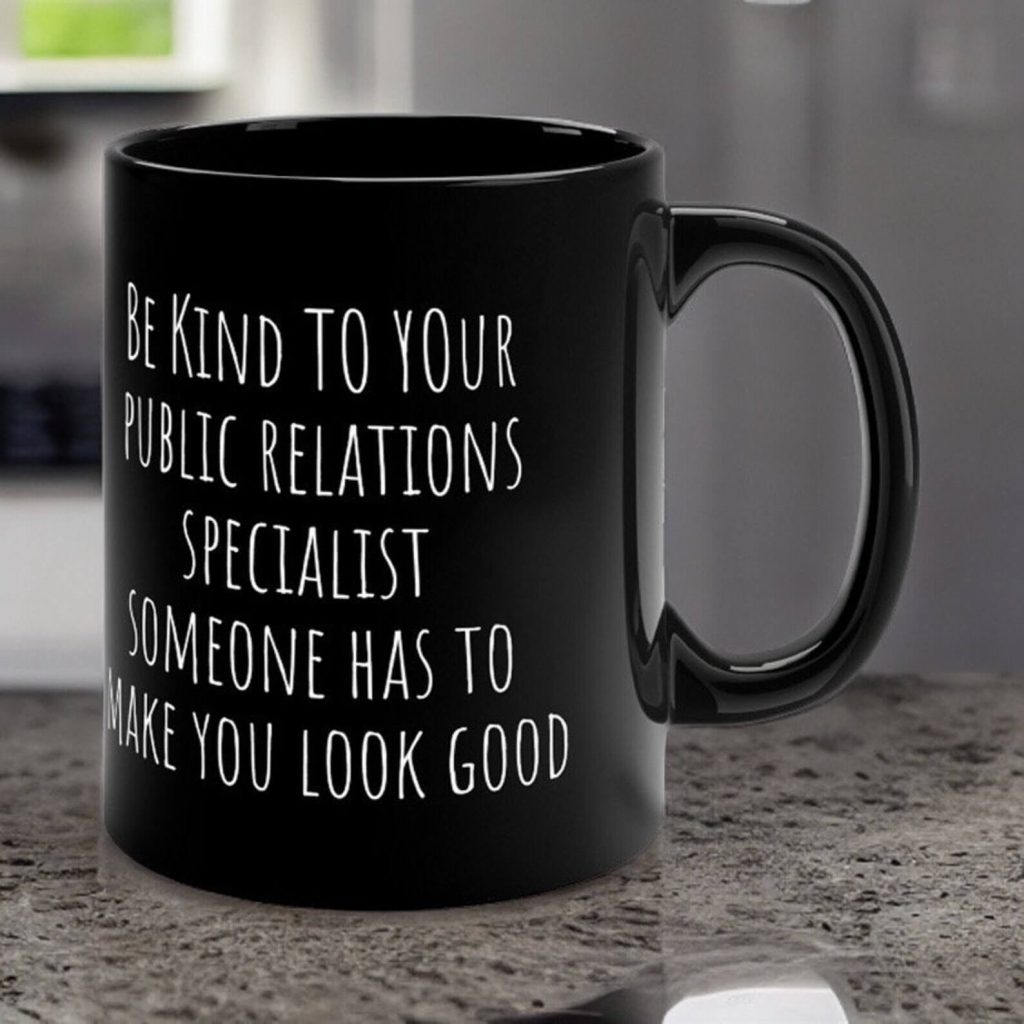 Remember to choose a cup that matches their personal style and preferences. Whether it's a sleek and minimalist design or a quirky and humorous one, the cup you choose should reflect their individuality and make their PR journey even more enjoyable.
---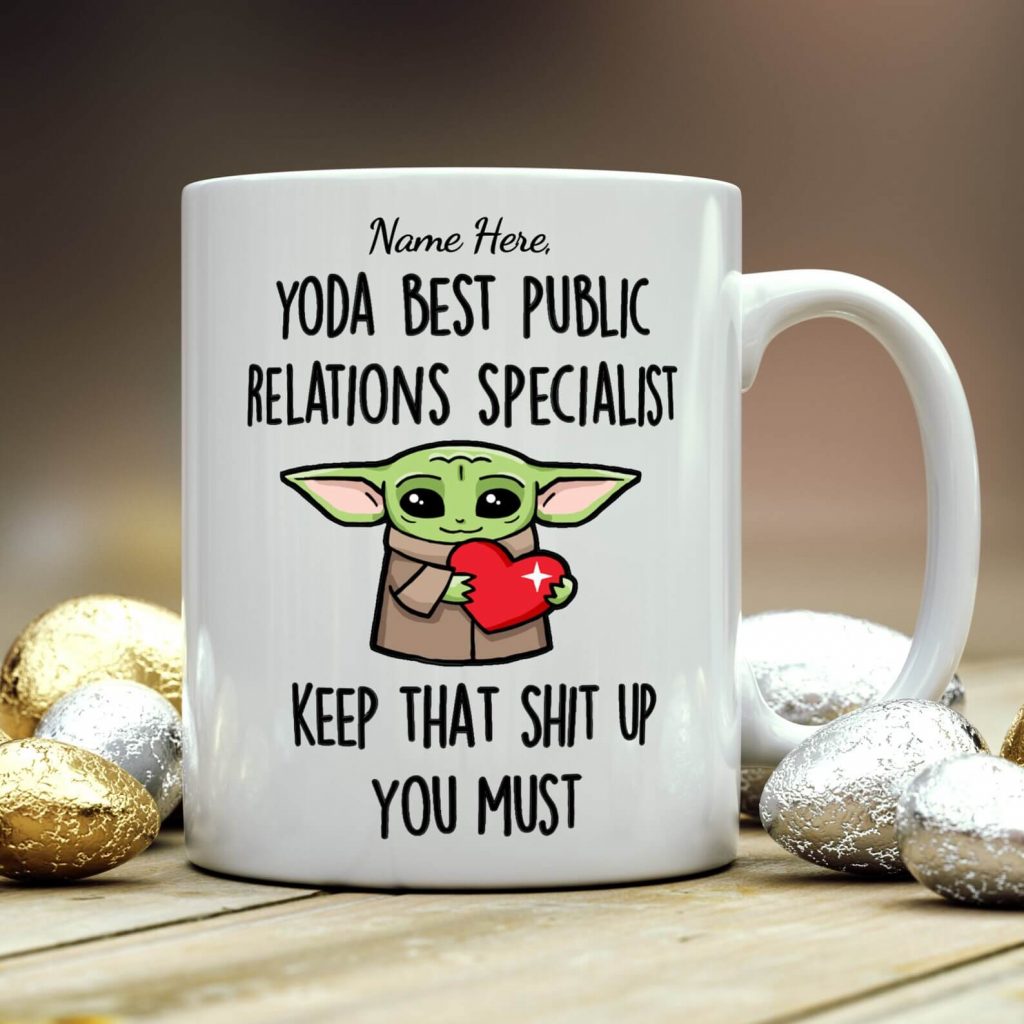 Creative and Quirky Cup Designs
PR specialists appreciate creativity and unique aesthetics. Look for cups with innovative designs, vibrant colors, or patterns that align with their personality or interests. It could be a cup featuring famous quotes from influential PR figures or a design that represents their favorite aspect of PR.
Yoda Best Public Relations Specialist
---
Personalized Coffee Mug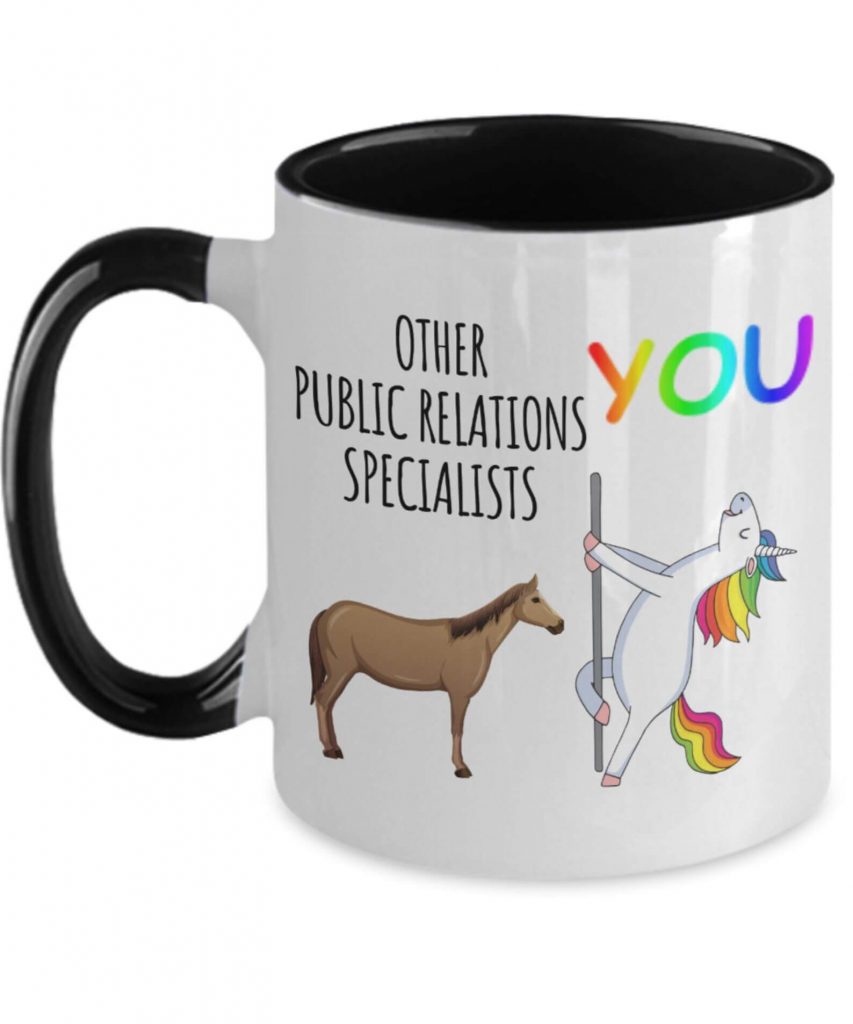 Consider gifting them a custom-made coffee mug with their name, initials, or a motivational quote related to their profession.
Every time they sip their morning coffee or tea, they'll be reminded of their passion for PR.
Example: Funny Public Relations Specialist Mug
---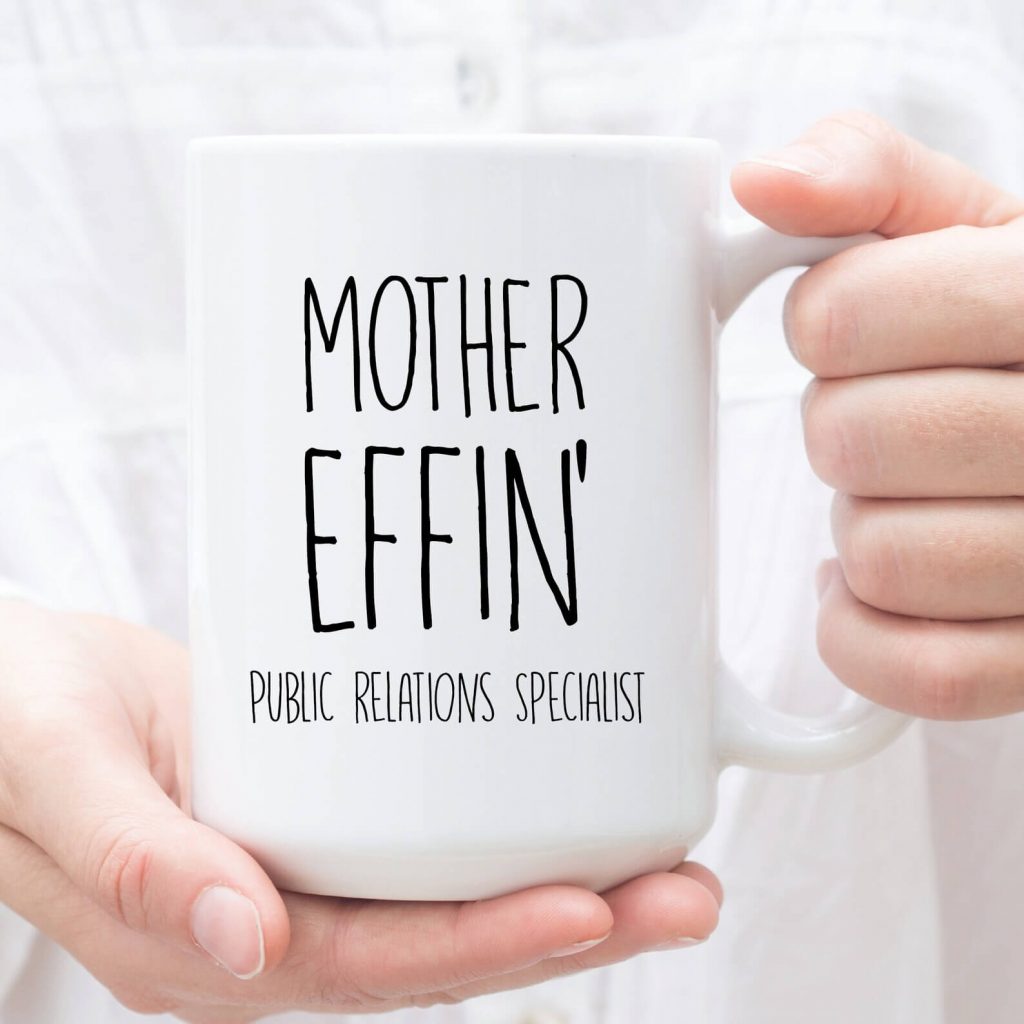 Cups can be a clever branding opportunity for PR specialists. Consider gifting them a cup with their company logo or the logo of their clients.
It's a subtle yet effective way for them to showcase their work and establish brand visibility
Perfect Public Relations Specialist Cup for Birthday
T-Shirt as PR Gifts Ideas
T-shirts make fantastic gifts for PR specialists, combining comfort, style, and an opportunity for self-expression. Here's why a t-shirt can be a great present for a PR specialist:
PR-Themed Designs
Look for t-shirts featuring creative and eye-catching designs related to public relations. It could be a witty slogan about media relations, a graphic showcasing the power of storytelling, or an artistic representation of the PR industry. These t-shirts will allow PR specialists to wear their passion proudly.
Coffee and Public Relations Major Degree Sweatshirt, PR School Shirt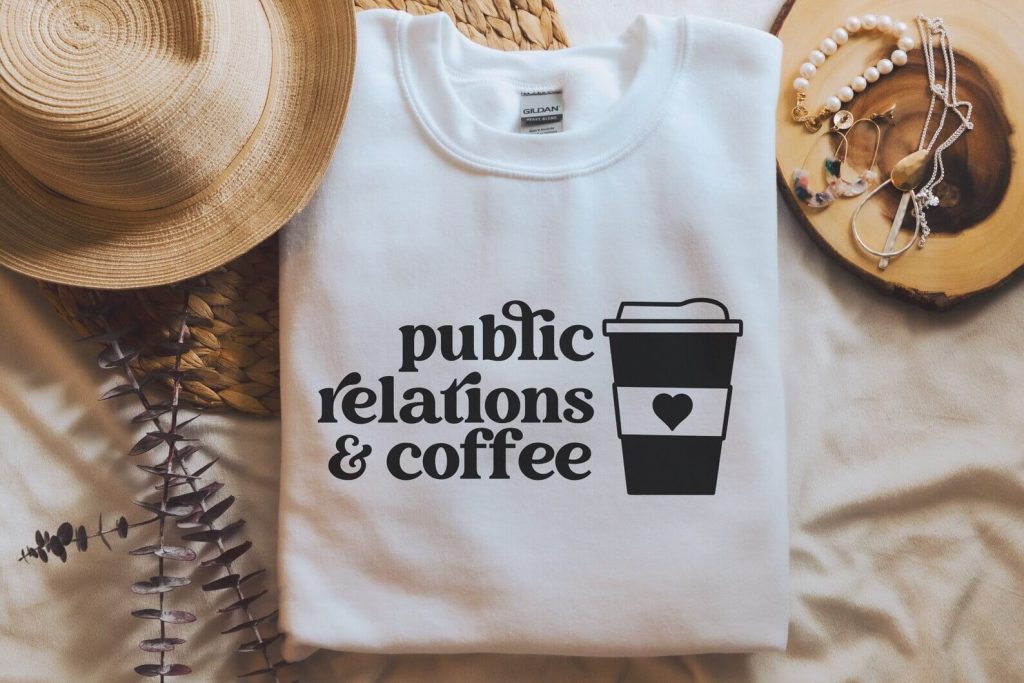 Inspirational Quotes
Choose a t-shirt with an inspiring quote about communication, influence, or the power of PR. This not only motivates the PR specialist but also serves as a conversation starter, allowing them to share their enthusiasm for their profession.
Public Relations Organizational Comm Student T-shirt, Eat Sleep Study Public Relations & Organizational Communication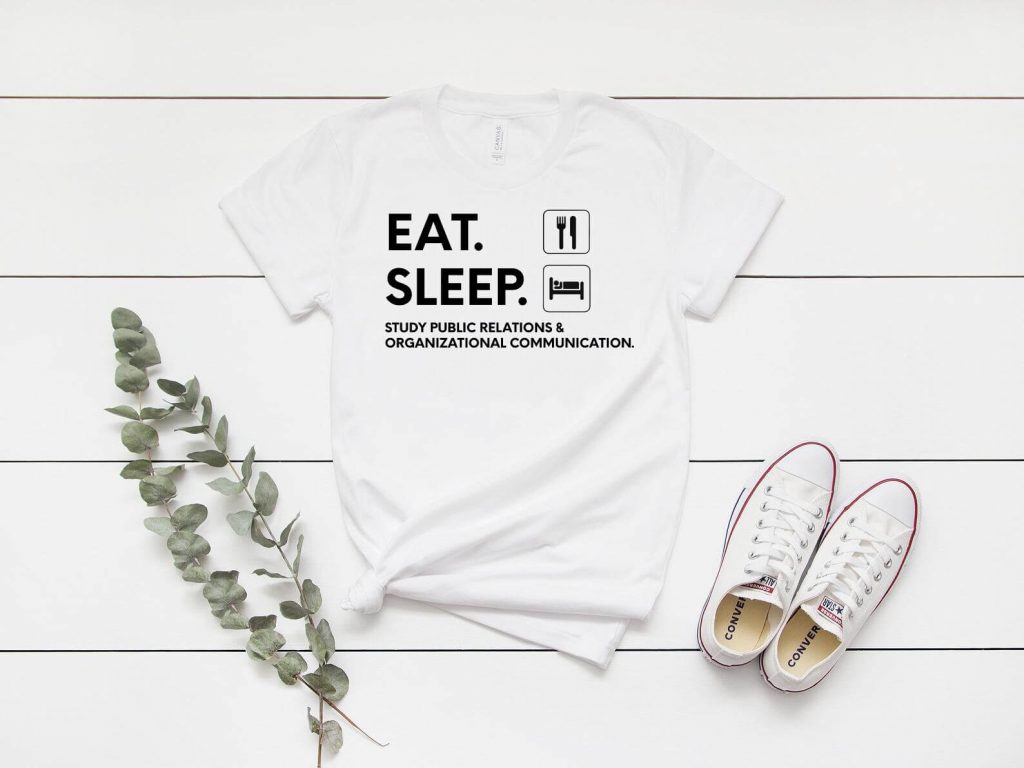 Casual and Versatile Style
T-shirts are a wardrobe staple, providing comfort and versatility. PR specialists can wear them during casual outings, industry events, or even under blazers for a more relaxed yet professional look. A well-designed t-shirt can effortlessly enhance their style while reflecting their PR expertise.
Public Relations Shirt, Publicist Shirt, Women in Public Relations Sweater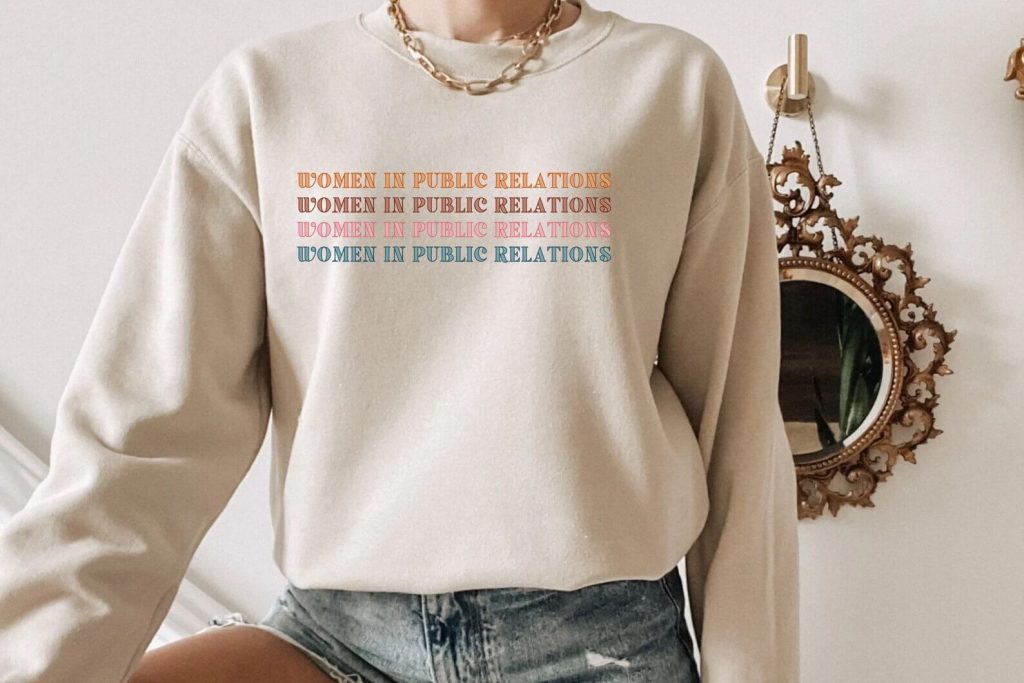 Personalized T-Shirts
Consider customizing a t-shirt specifically for the PR specialist. You could include their name, title, or a personalized message that reflects their role in PR. This adds a personal touch and makes the gift even more meaningful.
I'm A Public Relations Manager Shirt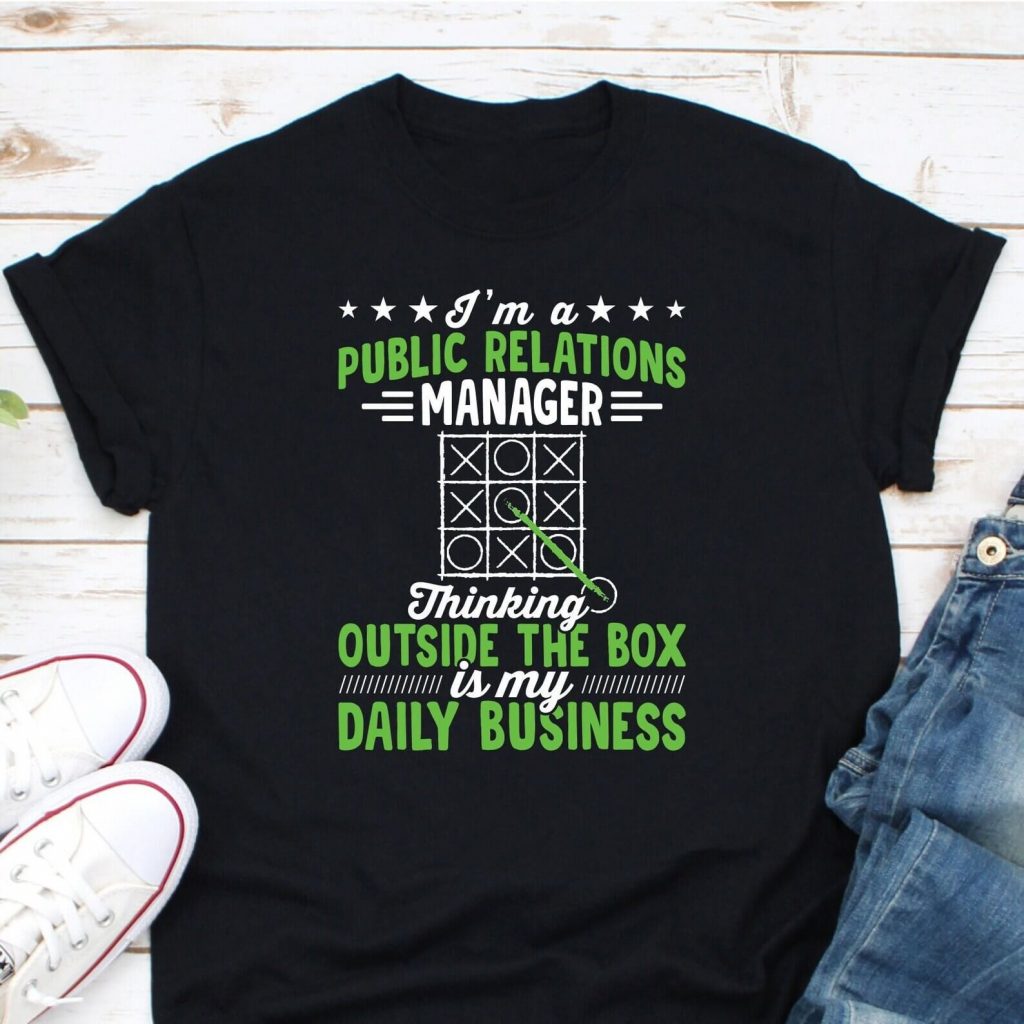 Remember to choose a t-shirt made of high-quality fabric for optimal comfort and durability. By selecting a t-shirt that resonates with their professional identity, you're giving a gift that allows PR specialists to showcase their passion and expertise in a fashionable and comfortable way.
Colorful Public Relations Specialist Sweatshirt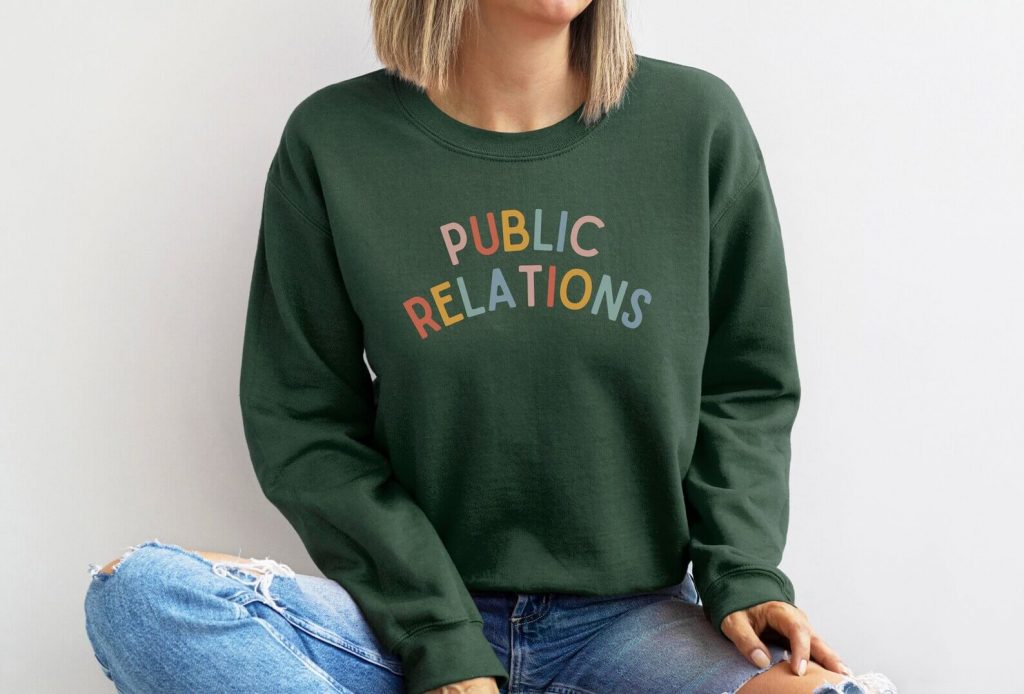 Gift Ideas with PR Books
When choosing PR books, consider both classic and contemporary titles to provide a well-rounded reading experience. By gifting PR books, you're supporting the PR specialist's professional growth, empowering them with knowledge, and fueling their passion for the dynamic field of public relations.
We have previously curated a selection of books for PR and marketing professionals. We invite you to explore them:
Education as PR Gifts
Education is a valuable and transformative gift idea for a PR specialist. Here's why education makes an excellent present:
Professional Development
Investing in education allows PR specialists to enhance their skills, expand their knowledge, and stay up-to-date with the latest industry trends. Consider gifting them a course, workshop, or conference registration that aligns with their interests and professional goals. It demonstrates your support for their career advancement.
Specialized Training
PR specialists often benefit from specialized training in areas such as media relations, crisis communication, digital marketing, or public speaking. Look for training programs or certifications that offer in-depth knowledge and practical skills development in these specific areas. Such training can make a significant impact on their expertise and career prospects.
Online Learning Platforms
Explore online learning platforms that offer a wide range of courses relevant to PR. Platforms like Udemy, Coursera, or LinkedIn Learning provide access to diverse topics, including PR strategy, social media management, writing skills, and more. Gifting a subscription to such platforms gives PR specialists the flexibility to choose courses that align with their interests and schedule.
Read more: 10+ Public Relations Courses to Enroll for Free
Industry Conferences and Events
PR specialists can benefit greatly from attending industry conferences and events. These platforms provide networking opportunities, industry insights, and exposure to thought leaders. Consider covering the registration fees or travel expenses for a relevant conference or event that will help them expand their professional network and gain valuable knowledge.
Professional Holidays for PR Specialists
Here is a list of holidays to celebrate and congratulate journalists and PR professionals:
World Press Freedom Day – May 3rd: A day dedicated to promoting and defending the freedom of the press worldwide. It's an opportunity to acknowledge the vital role journalists and PR professionals play in ensuring transparency and democracy.
National Journalist Day: A day to honor and appreciate journalists for their dedication to truth, storytelling, and the pursuit of information. It's a chance to recognize their contributions to society and the importance of ethical journalism.
World Communication Day: A day to celebrate effective communication across various mediums. It's an opportunity to acknowledge the role of journalists and PR professionals in fostering understanding, promoting dialogue, and shaping public opinion.
More holidays:
Social Media Day – June 30
National Publicist Day – October 30
Media Appreciation Day – April 8
National Marketing Day – Mar 20
World PR Day – July 16
Content Marketing Platform
100,000+ media publications;
get backlinks to your product;
scale work with content distribution.