The psychological result of the pandemic has enormously expanded the need for digital mental health services and triggered a rise of interest in businesses that provide them.
Digital mental health is no longer only limited to psychological therapy or medication management. Lots of companies–both startups and more established companies–now offer psychedelic therapy, help for children and adolescents, executive coaching, and specific treatment for conditions like insomnia, anxiety, and ADHD.
There is no lack of applications and services creating innovative ways to make mental health care more accessible, affordable, and easier to use. Here are ten of our top choices for mental health startups to follow.
While some of the next startups reconceived new tools, products, or services, others have improved existing technologies in new ways. If you want to promote mental health startup, it is much easier with the PRNEWS.IO service. It's a company that already has a significant list of media contacts to create, publish and distribute press releases and other content, so important to introduce all mental health startups' plans and attract investors and publicity.
Content Marketing Platform
100,000+ media publications;
get backlinks to your product;
scale work with content distribution.
The Best Mental Health Startups
BlueSkeye AI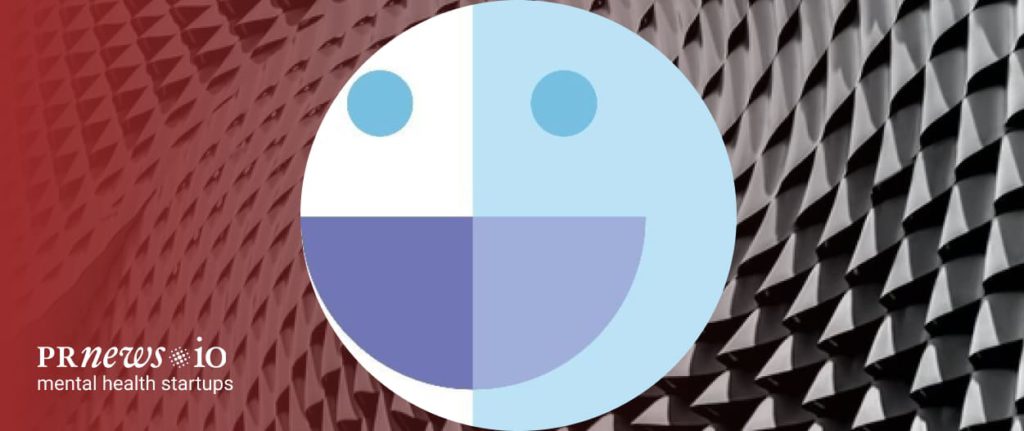 Leading the way in behavioral insights, BlueSkeye AI created an app meant to monitor the mental health of users. Its mission is to improve wellbeing and patient results by developing accessible, objective, scalable, and affordable mobile apps for mental health track, aimed at both the public and medical experts.
Created in April 2019 as a spinout from the University of Nottingham, the first round of funding gathered £134k from undisclosed investors at a pre-money valuation of £1.5m. BlueSkeye AI was designed to make a positive impact on the world. This app is looking to streamline healthcare provision through improved treating recommendations and the longitudinal track of patients around the world.
Feel by Sentio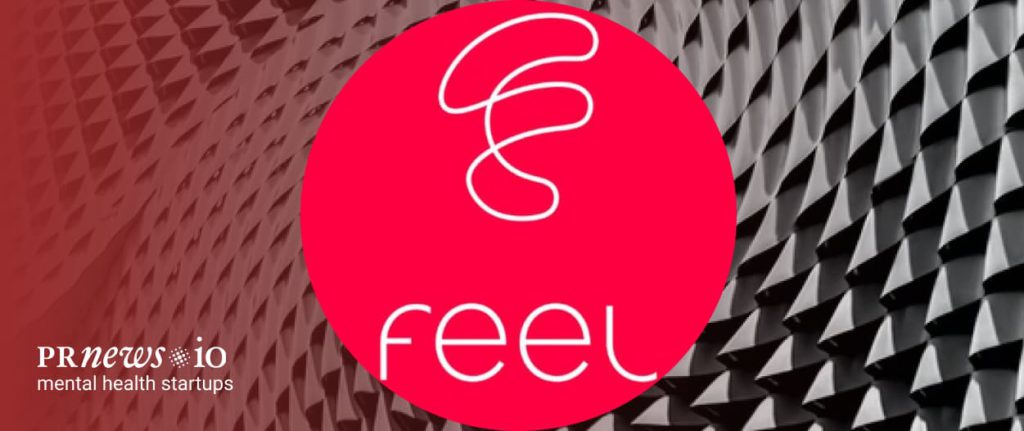 People having depression, anxiety, and bipolar disorders need permanent care, monitoring, and support services, which will help them cope with their own emotions and track all changes in their emotional habits or patterns every single day.
The Feel program connects their proprietary Feel Emotion Sensor that permanently detects and tracks your emotional state with personalized coaching to help you improve your mental wellbeing.
The app's sensor is a wristband that tracks your physiological signals during the day and learns to detect your emotional patterns. In doing so you can discover what provokes fluctuations in your emotions throughout the day. The Feel mobile app responds in real-time to any changes in your emotional state by giving tools, exercises, practical advice, and resources. There are also online educational resources and tools that help you find out content about self-management to create resilience and long-term positive emotional habits. You can also contact a Feel Provider, a dedicated mental health provider who will help build the individual action plans with you during 15-minute online sessions.
Real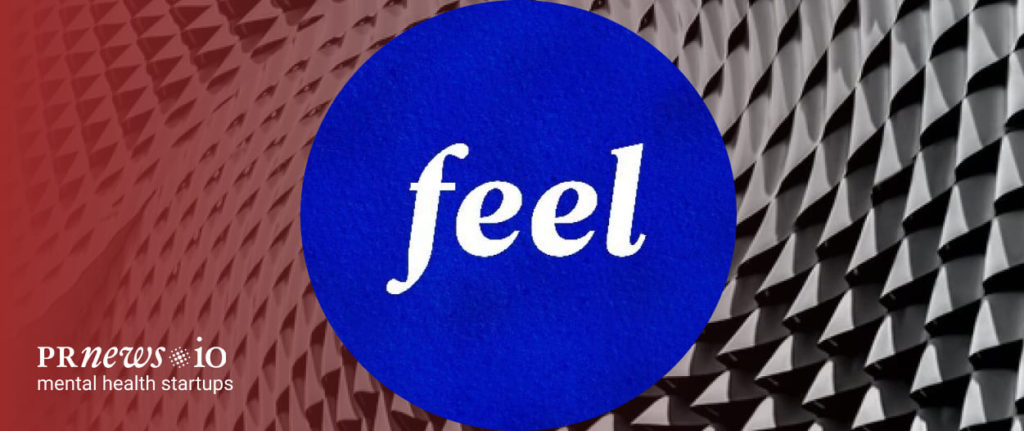 Ariela Safira got an idea to found a mental health startup when a friend attempted suicide. As Safira said on the Medium channel, she created Real, her mental health and therapy startup, because she realized that time has come for a "radical change" in the mental health care system. Starting from 2020, the team has developed a new online therapy service and received $10 million in a Series A funding round realized by Lightspeed Venture Partners. Among the investors, there are many famous personalities and celebrities, like soccer star Megan Rapinoe, actress and entrepreneur Gwyneth Paltrow, and NFL all-pro Eric Kendricks, as well as BBG Ventures, Forerunner Ventures, G9 Ventures, Female Founders Fund, and SoGal.
Real provides on-demand online personal and group therapy, with monthly payment plans that start at $28 a month. Weekly events include topics like attachment styles in relationships and how your body reacts to trauma. Therapist-led group workshops are holding for users with the same or similar experiences or backgrounds, including LGBT members and new parents. The startup's team says a big range of group and individual sessions and affordable price points will distinguish it from competitors – meditation and mental health apps like Calm and Headspace, as well as online therapy app like Talkspace.
Neolth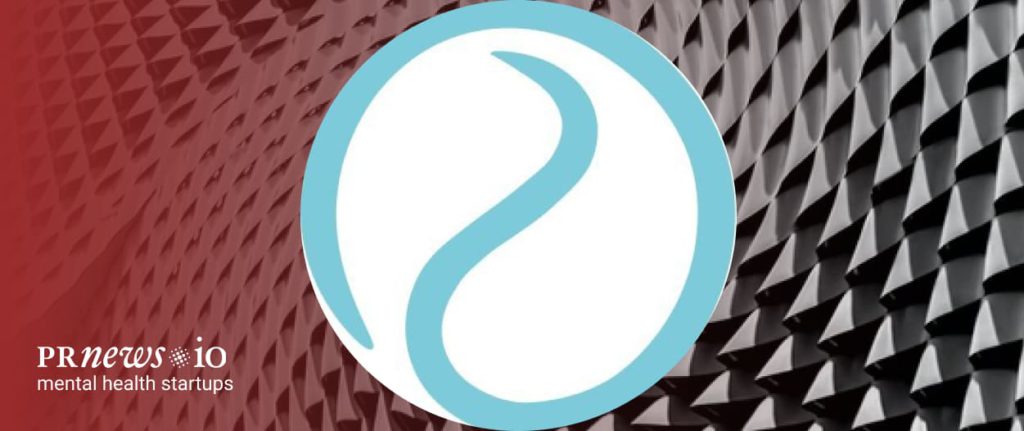 Neolth's mental health startup takes an exclusive accurate neuroscience approach to provide on-demand, personalized mental health support for young people. Children and teens get individual stress management plans that they can do entirely online so that they get help and support when and where they need it.
Plans offer:
the Neolth's screening tool that securely gathers health data;
the Neolth's treatment matching algorithm which pulls out user data to synchronously create and update individual care plans;
the Neolth's platform that offers proprietary, behavioral, evidence-based activities, and allows progress tracking and care management by healthcare experts;
the Neolth's video list provides additional help via expert-led psychoeducation and student experience.
Meru Health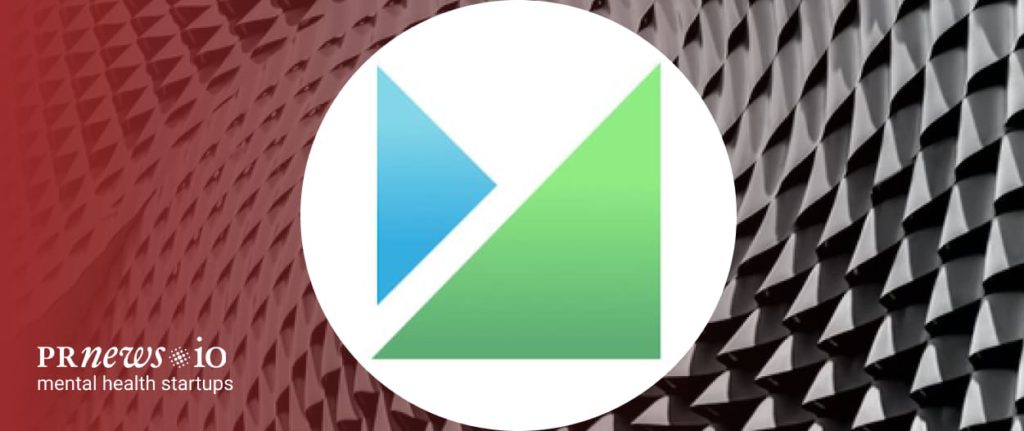 Meru Health is an online healthcare service that provides an evidence-based program proven to depression, reduce anxiety, stress, and burnout. They offer two treatment variants, a 12- week program and a coaching program.
Meru Health's 12-week Treatment program concentrates on a different topic each week such as Self-Compassion, The Negativity Spiral, and Maintaining Life Balance. The program covers therapist and psychiatrist support, a biofeedback training device, anonymous peer support, meditation practices, and habit-changing exercises for sleep, nutrition, and more.
Meru Health's coaching program offers chat-based mentorship and peer help, online workshops, and an evidence-based digital knowledge base to reduce stress, increase resilience and improve emotional wellbeing.
MeeToo App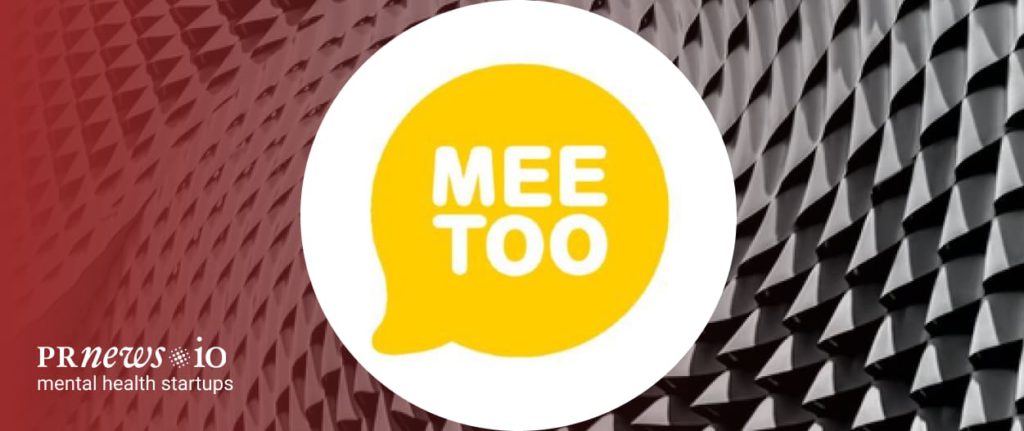 Aimed at the young generation, the MeeToo app offers its users to talk anonymously about difficult topics with other people of a similar age or experience. After being launched in 2015, MeToo attended the Business Growth Programme. It has raised two funding rounds so far, the last of which gathered £480k at a pre-money valuation of £5m.
As well as being able to receive help for your own experiences, MeeToo's wellbeing service offers users to draw on their own experiences to help others. It guarantees a moderated safe space for young people, with all posts and replies checked before going live. With 6,000 users every month, the app's interface is similar to social media platforms, but behind the scenes it is functioning by a team of moderators and consultants, working hard to guarantee that the app is a safe space where every user receives quality help and support.
Ginger | Mental Health Startups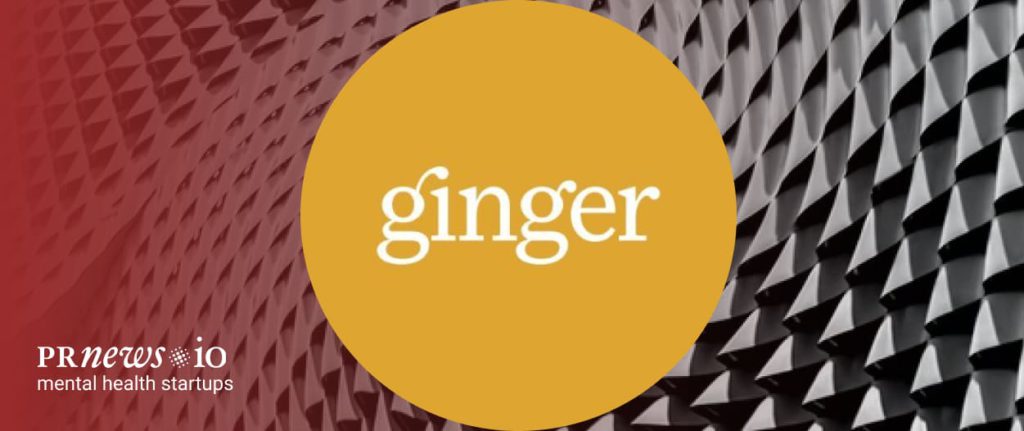 Ginger aimed to reconceive mental health support by combining data science and virtual delivery to provide immediate, personal care for anyone. The Ginger startup was invented with a preventative approach to mental health in mind, dealing with issues before they develop into a greater problem and providing help anywhere, at any time, and any place.
Ginger was created by a team of entrepreneurs and data scientists at the MIT Media Lab who sought to create the world's first mental health technology service. Through a smartphone-based tool, the startup was created to identify patterns of anxiety, stress, and depression, and notify users and their healthcare providers to provide help.
As Ginger developed, its developers understood the huge prospective to further improve mental health, starting from selling its insights into healthcare providers to becoming one. By mixing high-quality human care with data science and augmented intelligence, the Ginger startup built an entirely new platform for the delivery of on-demand mental healthcare. Today, Ginger is accessed by lots of users all over the globe, including 30 countries through its partnerships with employers and health plans. The behavioral health coaches work in the chat for day-to-day support for life's challenges. They can help cope with anxiety or offer tips on getting better sleep. According to their website, 76% of its users took help from a coach outside of normal business hours.
Boutros Bear | Mental Health Startups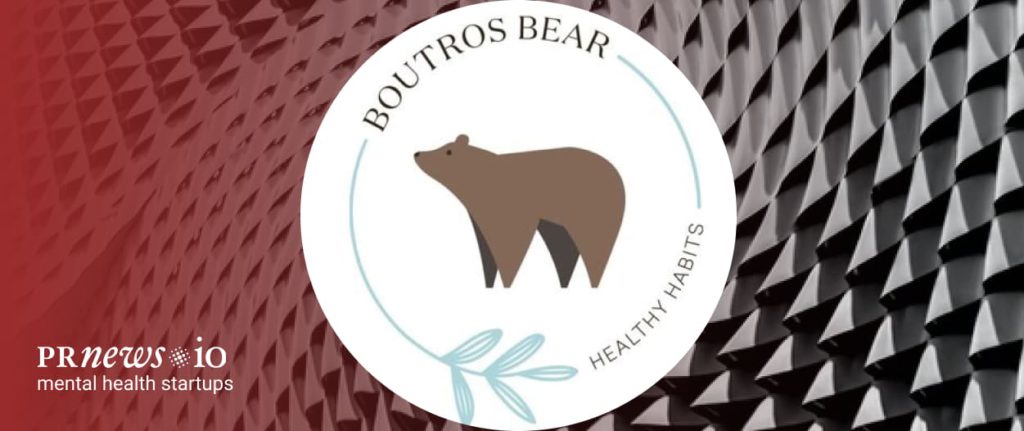 Boutros Bear helps people recovering from Cancer. This platform offers an online health and wellbeing service which supports them in their return to jobs. With 63% of cancer patients being working adults—and 20% of them feel discrimination after their return to work. This digital therapeutic service is designed for both employees and employers. Its users have access to a 12-week program created to improve recovery and support the patient's activities.
Backed by Syndicate Room, Boutros Bear is created to improve mental wellness among people, increase employee retention, reduce costs and help its users learn about legal obligations. The startup raised £750k in its latest funding round, at a pre-money valuation of £1.1m.
PsychOnline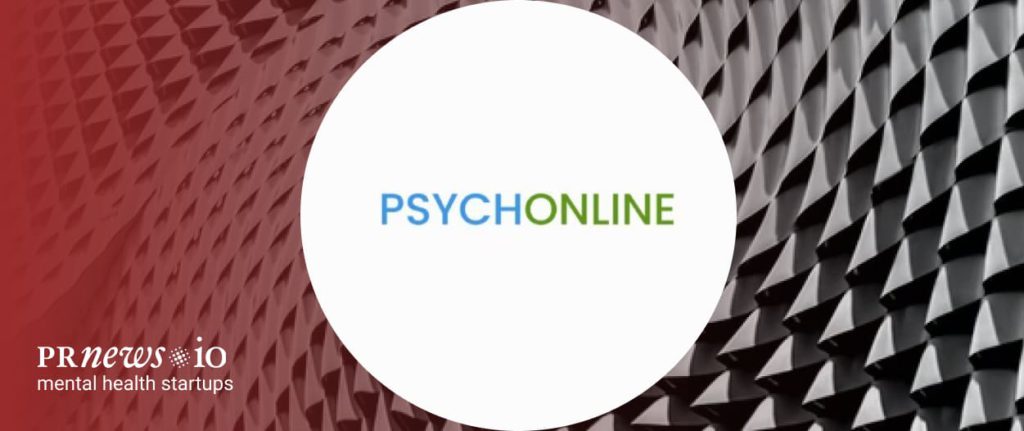 This startup was developed for mental health professionals who suffer from clinical burnout and patients who lack access to professional support or are dissatisfied with current help. PsychOnline's clinical workflow-based platform was built for mental health experts, facilities, and patients.
PsychOnline aims to facilitate mental health workflow through a platform that improves provider productivity by 25–30% while improving patient engagement. Providers and facilities have a choice on whether to use the platform for their practice or as a marketplace for patients to find them. The treatment is comfortable and seamless whether done via a HIPAA-compliant video session or in an in-office session.
Bottom Line: Mental Health Startups
Many people do not know about these mental health startups and new technologies concentrating on mental healthcare software development. We can say that these startups are changing millions of affected people's lives, and people are getting positive results with their new technologies.
If you know more interesting mental health apps, leave a comment with them. You never know whose life it will improve.