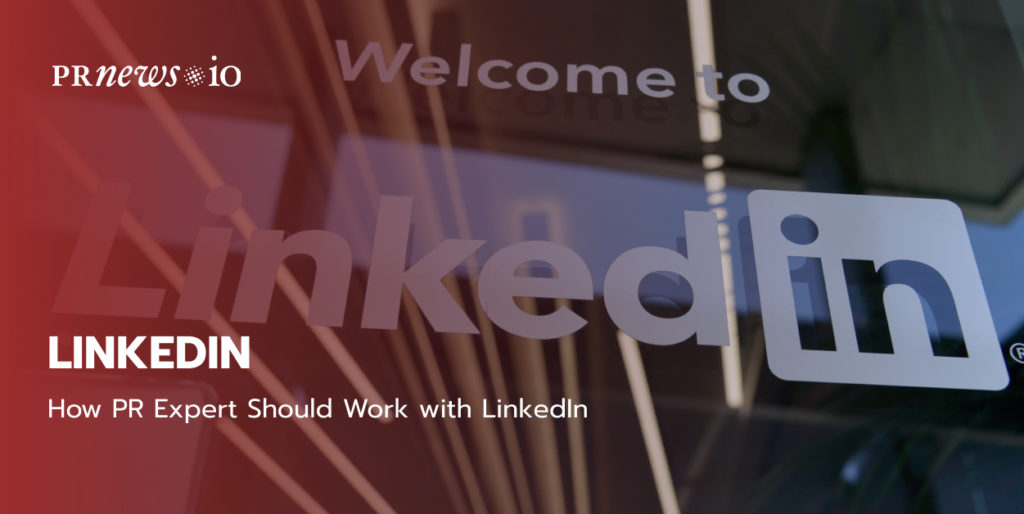 LinkedIn is the world's largest platform for professional networking and employment. It is considered that LinkedIn is just for professionals and job seekers. But these are not all its functions. Millions of professionals use LinkedIn to grow their networks and careers, but did you know LinkedIn can also be advantageous to PR professionals? Let me show you why.
How Can a PR Expert Benefit from a LinkedIn Profile?
LinkedIn gives marketers and PR experts access to great B2B businesses. It gives you one more opportunity to announce your business and also provides a link back to your website.
Reach
LinkedIn provides you with a platform to interact with influencers and media writers. You can also get in touch with potential clients, employees, partners, and investors.
PR managers receive support from LinkedIn as it provides a place for press releases. Business information is better consumed and shared on LinkedIn than on any other platform. LinkedIn provides leverage to PR managers to help their clients more efficiently.
Strategy
If you want people to recognize your product and if you want to influence your audiences' opinions, you need to be strategic. LinkedIn is a place to act professionally. PR experts can use LinkedIn as a platform from which their companies advantage. Strategic representation of your client and its product can help you boost their business and achieve your PR objectives.
Grow Your Network
LinkedIn gives easy access to direct contact with people you are interested to connect with – partners, investors, employees, colleagues, and potential clients. LinkedIn is all about connections. Building relationships with different LinkedIn users can give you an edge to showcase your skills and experience.
Most of the time people doubt the need for LinkedIn and its effect on public relations. Building a network on LinkedIn helps you to present yourself in the best light. If your network sees your achievements, projects, and reviews, you can expect them to share your work and information about the product and brand. This can bring you more and more views and assist you to maintain healthy public relations.
Engage
Creating engaging posts to initiate conversations and professional discussion is the best way to maintain public relations on LinkedIn. Not only posts matter but how you present your product, brand, and yourself is also important. People will contact you only if they consider your product worthwhile and beneficial to them. Distribute authentic and compelling content, and make sure your network is of value to you.
Recommendations
Recommendations are an effective way of promoting and getting promoted by the people you collaborate with or give a service. People believe what they see. If you manage to get positive reviews and endorsements from other well-known people and thought leaders, it will build people's trust in you and they would take interest in the company you are presenting.
Sharpen Your Social Skills
LinkedIn helps you to join various groups where you can interact with a huge audience, experienced and non-experienced. You can get to know what clients need and what they like and dislike.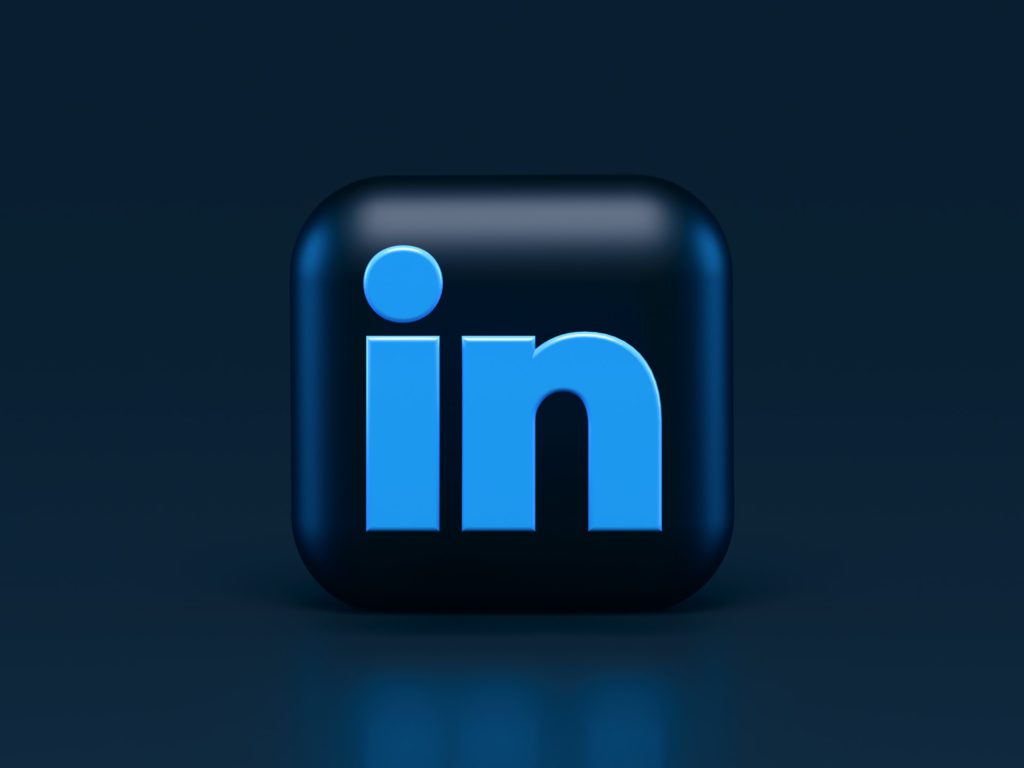 PR Campaigns
You can promote your public relations campaigns on LinkedIn as it provides a bigger reach and attracts a huge audience. Companies should provide public relations with a clear message to communicate. This message should be understandable and concise. PR Campaigns should be well-planned and pursue a special goal. A PR campaign should determine its objectives as it makes it easier to focus on the planning and execution of the campaign and estimate its success.
Publish
You don´t need to be a professional writer or journalist, but writing on LinkedIn and getting involved in conversations can help you be recognized in the appropriate industry. Share your knowledge and show your expertise in your field, this will encourage people to visit your profile and they will know in what field you are a professional.
How to Boost Your LinkedIn Profile?
It was general recommendations, but first, check out the next detailed instruction on improving your LinkedIn page or a page of your company:
1.So first, you have to fill out the entire profile that covers a photo of yourself. You should consider your LinkedIn page as your professional branding. It's an opportunity for you to tell how the brand benefits people (or another business). In this case, you are communicating your proficiency to potential employers or clients.
2. Add a LinkedIn background photo to your page. Add your LinkedIn Profile a little bit more personality by adding an on-brand background cover. Although one is automatically provided to you, you can change it to showcase your personal brand, or special interests, or catch the eyes to stand out from others. LinkedIn recommends a cover size of 1584 x 396 pixels, and it must be a JPG, PNG, or GIF file under 8MB.
3. Add, remove, and rearrange sections of your LinkedIn page. You can remove, edit and reorder sections of your LinkedIn Profile to highlight or hide specific pieces of information in any way you want. When you want to edit any section, simply hover your mouse over the double-sided arrow in each section. Your mouse will turn into a four-arrow icon, at which point you can click, drag, and drop to another place on your Profile.
4. Optimize your LinkedIn page for search engines. Search engine optimization (SEO) isn't limited to blogging — you can also improve your Profile to get discovered by people searching LinkedIn for key terms you want to be found for and recognized. You can add these keywords to various sections of your Profile, such as your headline, your bio, or your work experience.
5. Post a ProFinder Badge to your Profile. It´s recommendable to add a ProFinder Badge, which is used to identify freelancers within LinkedIn's ProFinder. This feature matches contractors with project managers who are looking for help. Freelancers can display a ProFinder badge on their pages to show prospective clients their skills, experience, and recommendations.
6. You should include all of the details that LinkedIn recommends. You should also fill in an about section. Consider it as a brand positioning statement or what makes you the best or different from other PR professionals. It's an opportunity for you to show off your talents, and to present your brand story.
7. Next, your LinkedIn account should contain all of your resume details. You must be strategic in how you show yourself. This is why it is such a good idea to read job descriptions because it will help you understand what potential employers and clients are looking for.
Meanwhile, you can use this information to customize the way you present your experiences, and what you highlight. LinkedIn is a perfect place to go beyond your resume in detail.
8. Leverage the blog and website links on your LinkedIn Page.
You should include a portfolio, website links, and social networks on your LinkedIn page. Links to your content and projects can also be added to your Profile to increase clicks. This opportunity allows you to draw greater attention to specific areas of your page to drive traffic elsewhere.
For example, if you have a blog or experience with big companies, you can share links on LinkedIn to promote your blog and projects.
9. Check your Network Updates (or share your own)
Found on your LinkedIn homepage, Network Updates are essentially LinkedIn's variant of the Facebook News Feed. Check this feed for a quick snapshot of what your connections, customers, competitors, and others are up to and sharing. Comment, congratulate, and share your opinion below the posts. You can also share updates of your own, such as details about your products or services and noteworthy content your business has written and distributed.
You may choose to subscribe for email notifications or sort by "Top Updates" and "Recent Updates" to filter your LinkedIn feed in any way you choose.
10. Be identifiable.
Your LinkedIn connections should recognize your Profile the moment they find it. A great way to make your Profile easily recognizable is by ensuring your Profile's name, headline, and other simple identifiers are easy to see and easy to distinguish between other profiles.
Note: Check out your Public Profile setting enabled as well, to be visible and identifiable for your audience.
11. Maintain your professionalism with posts
Publish posts about your industry that will present you as a real professional.
To have healthy public relations with your audience, it is very important to use positive language. All PR experts should keep their voices calm and language positive to build good connections. Using positive, declarative language and powerful messages will overcome negative and toxic language and people.
12. Share your content through LinkedIn articles
Good news! You no longer need to have a huge base of followers on your LinkedIn account to publish new articles on LinkedIn. The publishing feature is available to all users on the network. The difference between Articles and posts on LinkedIn is the length of the text and location in the different separate tabs. Also, the advantage of the articles is that LinkedIn users (who may not know you) can discover your articles by filtering topics on LinkedIn and therefore show interest in your profile and finally follow you (find out more about Creator Mode).
Experiment with how this feature can support your marketing goals by creating content and publishing it on your LinkedIn page.
13. Leverage @mentions in your status updates.
Increase the reach of your posts On LinkedIn, you can tag — or @mention — users and other companies in your posts much like the way it works on Facebook, Twitter, or Instagram.
Input the @ symbol immediately followed by the user's company's name in your posts update or post. As a result, that user or company will be notified that you tagged them, and their name will also link to their Profile and Page in the status update itself. This is a great way to increase engagement and interaction on your updates as well as improve brand awareness.
14. Check out who's viewed your LinkedIn Profile.
Discover about your audience members, potential leads, and customers who are interesting in your Profile and marketing content that you're sharing on LinkedIn. How? Find the Who Viewed Your Profile feature.
This feature, which is accessible in the main navigation via the Profile drop-down, provides you with an opportunity to identify the exact people who have visited your page. You can see how you stack up against the Profile views for your connections, other businesses like yours, and more.
15. Remember, LinkedIn is a professional social network. What does that mean? It means that LinkedIn is used for virtual networking and for creating connections but it's not like Facebook where you can just follow a friend. No, instead it´s recommendable to continue with virtual face-to-face networking. Again, it's a mutually beneficial relationship so it cannot be all about your project. Be strategic with who you are connecting.
11. Take advantage of LinkedIn Endorsements.
LinkedIn offers a feature called Endorsements — which allows you to award and share recognition to people you collaborate with by endorsing their skills. You can promote and endorse the skills of partners and colleagues to make their Profiles more impressive, show your support, and show your expertise on their skills.
16. Use Open Profile to send messages to people you're not connected to.
To make new connections with potential partners, customers, and other industry leaders, you might want to contact them with a personalized message.
Except for fellow LinkedIn Group members, LinkedIn only allows you to send messages to people with whom you are a first-degree connection. But you can be part of the Open Profile network that is only available to Premium account holders. It enables those users to receive messages by any other LinkedIn member irrespective of membership type.
17. Customize your Connections to grow your professional network.
LinkedIn offers other functionality to help you grow your professional network and make valuable connections. There are several ways to do this depending on what you're looking to achieve.
18. Join LinkedIn Groups.
LinkedIn Groups are a great way to network with people who work in or are interested in your products or services. They serve as a hub for you and other members to share content, grow your contact list, establish yourself as a professional in the field, and increase brand awareness.
There are several other advantages that you can leverage from joining LinkedIn Groups. For example, by joining groups related to your industry and participating in discussions within those groups, you'll set yourself as a thought leader in your industry.
Additionally, by joining Groups, you can view the complete LinkedIn Profiles of other members of the same group without being connected. Also, if you're a member of the same group as another user, LinkedIn allows you to send up to 15 free personal messages to fellow group members per month (typically, you can send messages to the users of the first-degree connection).
19. Create your own LinkedIn Group.
Consider creating your LinkedIn Group or the group of your company. You can use your group to establish yourself as a leader in your industry, grow a community, generate new marketing content ideas, increase brand awareness, and generate new leads.
20. Communicate with your LinkedIn Group.
Furthermore, there are even more reasons to create your own Group on LinkedIn. Handling your LinkedIn Group makes it easy to interact and communicate with the members of the Group you're responsible for. Publishing a group post allows you to share any content you'd like on your group's page which is perfect for starting out a discussion.
21. Analyze your LinkedIn marketing performance.
Analyzing your efforts and making necessary changes is crucial to your success on LinkedIn.
LinkedIn has in-depth page analytics as well as reporting tools for businesses to estimate overall performance. There are specific reports and graphics about how effective your status updates, content, and reach are as well as details about your page's engagement and followers (like audience member demographics).
Content Marketing Platform
100,000+ media publications;
get backlinks to your product;
scale work with content distribution.
To Sum Up
PR managers should focus on how successfully manage LinkedIn features to attract more traffic and audience. LinkedIn is a one-stop place for sharing thoughts and ideas, initiating discussions, and discovering updates in the professional environment. LinkedIn is a powerful PR tool that you can't afford to ignore.