You have probably noticed that some of the authors of editorial articles have nothing to do with the editorial staff of the editions on whose pages their publications appear. In Forbes, they are called contributors and are published in the Opinions section.
You will not be allowed to advertise your company, services, or products directly in the column. Still, you can easily name your brand, mention a second name of the owner, and most importantly, convey the desired message to your target audience. Simultaneously, unlike a release, comment, or story about you, the column will be released unchanged. It is your direct speech. Though nobody can guarantee the increase in sales after your article will be published, the customers can still find it on the Internet when looking for your company and will be intrigued.
Get your brand mentioned on top tier news websites
Why You Should Contribute to Major Publications
There are many ways to promote your brand, but most of them take a long run and a significant budget. One of the ways to find the right customer and become famous is to contribute to major publications, like Forbes, HBR or Business Insider, and Mashable. To prove a point, let us consider some benefits we as entrepreneurs will get.
Fun fact. Rolling Stone magazine is offering "thought leaders" the chance to write for its website if they are willing to pay $2,000 to "shape the future of culture".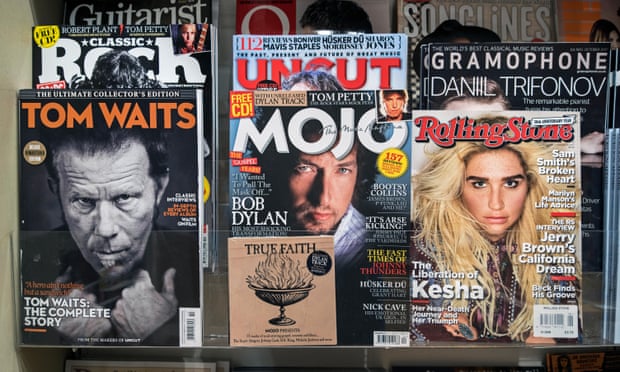 Reaching new clients and attracting potential sales. The magazine has a striking effect on the category of people, such as bloggers, successful business persons, and investors. You can hardly surprise them with standard advertisements. Imagine the resonance you may get inside their narrow circle.
Social Proof. It is another side of life where everything is digital. A large number of friends and acquaintances, along with serious businesses, may consider your project as a reliable one after it will be featured in the magazine. Social networks can still bring new customers or help to make good connections with experts, CEOs of big corporations, and just new team members. The networks like Facebook. Twitter and LinkedIn make it easier for the reporters to reach you and engage in conversation to pitch your story to prestigious publications.
Reputation and brand awareness. In the beginning, each project has to gain a good, trustworthy reputation. Publication in a popular magazine is the shortest way to attain it. Since it is reading only for serious auditory, you can be sure that they notice your brand. And will regard it as one of the successful and valid.
New opportunities. Publications in HBR will open doors to new acquaintances. It helps to fetch the right people for future collaborations and work.
SEO-boosting referral links. Featuring in the magazine will give you an additional SEO-boost. It means that people who would like to find more information and facts about your activities will see the article on popular paper and will have an impression of an established company.
Vainglory: many people buy publications in the media in order to hang on their website "Forbes writes about us"
After all, major publications receive many requests to put someone's story on their pages, but proven brands and companies really have an opportunity to get there. The cost does not matter and is unknown. To breakthrough, you have to possess all the credibility of your project.
Contributors: Pros and Cons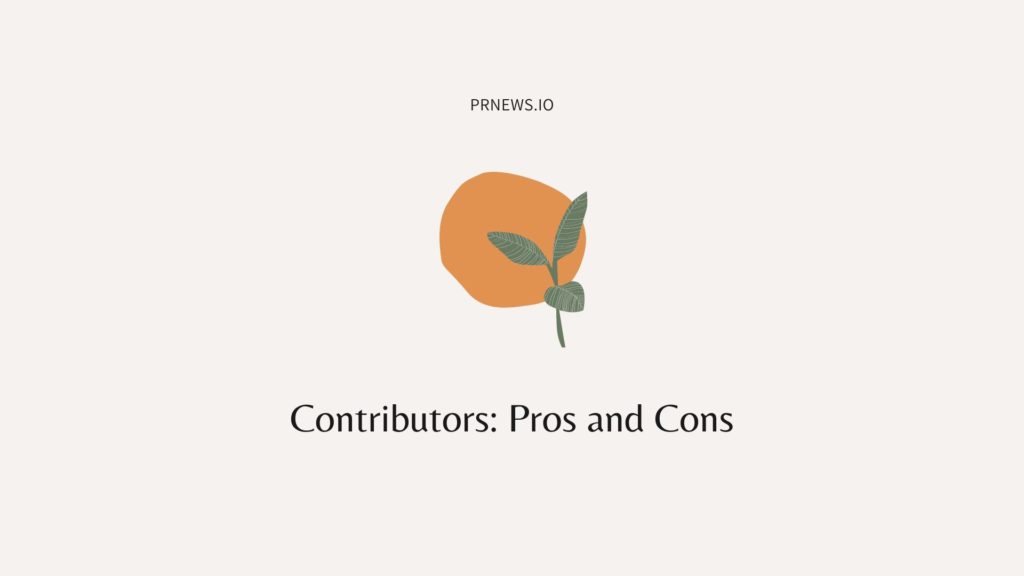 Starting a business without public awareness is difficult. It takes time to find your crowd of loyal customers, so here you may boost it with guest writers' assistance. These people contribute to major publications and give you a chance to be featured in famous papers. As in any method, this one has its benefits and drawbacks.
However, the cons are as follows:
Inability to influence the style and manner of story-telling. An author listens to you, finds some details and information about the services and early years of company development, and puts it in his or her own words on the paper. As a rule, writers know what facts and information they can indicate since the article presents not a direct but a native advertisement.
Possibility of removal. It means that sometimes these articles may be deleted. You can work with a contributor, but there is a chance that the materials can be disallowed to the publicity. Example: the Huffington Post closed its contributor program
Personal relationship. By applying to guest writers, you rely on their knowledge and skills to tell the readers about your company's bright sides.
Despite the minuses, there is one significant advantage. You may save money because it is cheaper to work with contributors than with a PR agency. With startups, it is a common problem — low budget. The guest author will leave an article about your business story in serious publications like Forbes, Mashable, and others for a modest reward. Another benefit is that the desired link to famous websites will be yours to boast and attract more attention from the crowd.
How to Work with Contributors via PRNEWS.io
PR news.io is an agency where you may cooperate with contributors to post articles in various major publications. The platform allows you to interact with authors, describe your services and products in convenient pressrooms and create your original content.
The articles may be posted in regions. Choose the country, language, and the paper. Your story could be pitched on different websites. You can click on each and see the details such as metrics, mostly read, how many visitors it has monthly.
Unique Viewers Estimator
The contributor does not own the website. Therefore, the conditions, prices, and terms of posting may vary. Please select media with editorial placement to publish the content on clear and transparent terms.
By working with us you:
Can get backlinks. Many sites from the PR news.io catalog place direct links to advertisers. It allows you to increase the link mass and increase the site's weight in search engines' eyes. Such cooperation is much more profitable than buying links for posting on forums, social networks, or dubious resources.
Obtain a PR-reach for brand awareness and reputation management. You are posted on the sites you visit (information portals, news resources), and their readers will know about you. Besides, texts are quickly indexed by search engines — an article about you may appear in search engines' TOP. The posted articles help form a positive attitude towards your brand among readers and cover the negativity in the information space.
Promote your posts to famous publishers without spending half of the budget.
The rules for cooperation are simple, but you may apply to around-the-clock customer support to avoid a bad impression if any of the problems arise.
Sending news to editors of news agencies and industry portals through PRnews.io is possible from anywhere in the world and requires a few simple steps:
Complete registration and create a personal account.
Configure the parameters of the Press Center.
Select the required news site.
Pay the cost of placing PR materials.
Download the press release.
Post a publication.
The platform specializes in promoting brands and services via publications. There are also convenient payment options even cryptocurrency is accepted.
Permanent placement means the link is accessible under the conditions of the technical availability of the website (90 days at least).
Buying such publications through PRnews.io will save you money and time. The company works with publishers and information portals from 212 countries. Releases can be sent in any of 64 languages. You don't need to contact every single contributor, waste time pitching, etc. Just order the service, and we will do everything for you.