The financial services sector encompasses a wide range of enterprises, such as insurance, money management, and online banking. Enhancing a company's financial standing is made possible through public relations in the financial sector. In the financial services industry, for example, public relations can highlight investor partnerships and report on your company's performance. In order to establish credibility with your audience and enhance a brand's reputation, PR is crucial.
Public relations' main objectives are to build a brand's interaction with its audience and to generate a favorable brand image. You can develop and maintain social media accounts on LinkedIn, Twitter, Facebook, and Instagram with the aid of PR professionals. Through social media, you may speak with new or present clients directly who might have queries about your business as well as get instruction from a PR staff on how to respond to comments and direct messages on social media platforms.
Build Positive Online Reputation & Remove Negative from SERP
The Reasons to Invest in Public Relations in Finance
PR isn't just a 'nice to have' within financial services; over the last few years, it has cemented itself as a fundamental cornerstone of any brokerage's communication strategy. One of the most effective ways to build trust with clients, B2B partners, and even investors, is to ensure a good reputation, which is paramount to brand survival in a post-Brexit, post-Covid, and war-heavy period in history.
The best way to earn trust is to show credibility; sure, social media is great for engagement, and we all love a corporate press release that bangs the drum about how fantastic your business is, but those tactics are low-hanging fruit, and frankly, they don't resonate with audiences half as much as the C suite might think. It is far more powerful to be quoted and cited as an expert in your field than to say it yourself, and so it is crucial that brokerages are adding value to industry conversations, earning organic third party endorsements, and maintaining a true position of authority in an ever-congested field of "we're brilliant, you should trust us".
It's the role of a PR professional to translate the commercial objectives and technical expertise of a business and craft that into a narrative that engages audiences, and it's that audience engagement that will keep business coming through the door.
Methods of Improving Finance Public Relations
Here you will get to know some popular techniques that let you develop more quickly.
Media Coverage
Financial PR is the art of taking unfiltered facts about your financial services organization and conveying them in a way that will win over clients, investors, and other stakeholders.
A finance company that lacks PR tactic expertise leaves everything up to chance. A milestone you reach could be missed in a busy news cycle; people may perceive your routine silence as arrogance or lack of credibility, and an unexplained market disturbance may frighten investors and cause your stock price to fall. The value of PR resides in its capacity to control narratives that may otherwise become stale or quickly deviate from the goals of your firm.
Content Marketing Platform
100,000+ media publications;
get backlinks to your product;
scale work with content distribution.
When it comes to website design and copy, simplicity is everything.
Start with research and look at your competitors. Complex websites are tiresome for new customers, so they would close it even before they clicked on another of your pages. Try to compose an intuitive interface that tells your audience where to tap next to get what they need. The finance PR expert will check the resource for some difficult terms and phrases and create a clear navigation panel.
Refine Your Website's Layout and Text
In today's digital age, it is essential to have a website that is both impressive and easy to use. Your website's interface needs to be user-friendly. What you do and who you do it for should be easily discernible on your website. In addition, your pricing structure should be straightforward. Improving your website can be as simple as updating the stock images, optimizing it for mobile use, and getting rid of any ambiguous language. Your website will attract new and returning customers with the help of a public relations firm. The people you help need to be able to rely on the information on your website.

Robert Warner, Official Member of Forbes Agency Council and Head of Marketing at VirtualValley
The stronger the SEO, the higher the rank.
Making content SEO-friendly is another way to use finance public relations services. Without that option, your target audience would not find the website. Upgrade your materials, and any browser will put the resource among the most popular search results, and potential users will visit it more often.
You will need to increase your search engine optimization in order to achieve a high ranking in the search results displayed by Google and other search engines (SEO). Your financial services company can benefit from the expertise of public relations professionals who can build SEO methods to help improve the number of views on your website, which will in turn generate greater traffic to your site. You may differentiate yourself from your rivals with the help of SEO.

Rene Delgado – Founder & CEO
Presenting the Concept
Each company has a mission and a self-positioning concept. The first one should describe the benefits they bring to people. The second one should contain two or one sentence, which would tell the story of the company and explain the philosophy of the brand. It helps to attract the target audience. It might include potential investors and visitors who are thinking about becoming shareholders but need to discover more information about the organization.
Direct Interaction
Social media platforms were made to communicate. So provide involving, viable information for users, heat their interest, educate them, and answer their questions directly. If there is no extra time for that, hire a professional who will support your social platforms and show users your care and concern. Moreover, social platforms have an opportunity to tell more about the company and its credentials.
Socialize with customers
In my perspective, the value of public relations in the financialsector's ability to directly engage socialmedia users. Experts in public relations can manage your presence on platforms like LinkedIn, Twitter, Facebook, and Instagram. Using social media, you may have one-on-one conversations with clients new and old who have questions about your business. A public relations company can instruct you on how to handle online feedback and private messaging. LinkedIn pages for financial advisers are recommended because of the network's emphasis on professional credibility and experience. Public relations experts may also design social media calendars to ensure that your channels are always updated with fresh, relevant material.

Travis Lindemoen, Managing Director of Nexus IT Group
Clear and Timely Reports
Each financial company has to send its stockholders yearly or monthly reports about its activities. Sure, there might be call conferences for that, but in most cases, each shareholder receives the information personally. Here comes a finance PR specialist. He would make your reports look more attractive and convenient for investors via various showcasing methods. Your customers will see all the activities and figures from the positive side.
Apply Various Marketing Strategies
What if your shareholders would get a letter with special materials each month or week? Email marketing may gain traction and attract new users. Write really great articles and add expert videos, so they can explore the topic for some time. Print small brochures to give your first-time visitors as a bonus. Every strategy might work, and here you may launch both to estimate how good and profitable they were.
Utilize marketing strategies and create key messaging.

Reaching your target audience through email marketing is a great idea. Consider working with a PR agency to create an annual newsletter that highlights the accomplishments of your business, in my opinion. Another marketing tool for distributing information about your business to potential customers is printed brochures. You can use PR to determine which marketing tactics are most effective at reaching your target market. All companies, including those in the financial services sector, should, in my opinion, establish key messages that describe their brand. The messages should tell a story and can be as brief as one or two sentences, capturing the essence of your business. Make use of a content calendar to easily manage how you present your content.

Jon Lynn

CEO and Founder at
My Office Pod
Announcing Events
In the financial world, there is a lot of exciting news. Gather the most significant information about your company and make a really fine announcement about it to the press. Even if you made a mistake, your finance PR expert would make the best of it. Whether your company went public or made a great offer to customers, a PR spokesperson would sound better.
Demonstrate Profitability
*tip from Gerrid Smith, Director of E-commerce of Joy Organics:
In my opinion, the most vital part of financial services PR is demonstrating the company's track record of success. The financial sector routinely reports regularly and annually to stockholders and shareholders on the company's financial performance. Reports can be presented in person, by email, or over a conference call. Experts in public relations can find fresh angles from which to portray your findings and can write copy that does your report justice. The company's annual report often serves as the first opportunity for the business to introduce itself to its target market.
Promote your C-Level executives in public
*tip from Aaron Barsalou, CEO of PsyclarityHealth:
Your financial services PR, in my opinion, gives you the chance to highlight your organization's C-Level and executive teams and position them as thought leaders in your industry. A great way to increase the visibility of your brand is to give your company's executive team the opportunity to write blogs (or have blogs ghostwritten on their behalf). However, your website isn't the only place you can do this. To demonstrate to your audience that your business is "in the know" and aware of the most recent financial service trends, I think effective financial PR teams will also launch podcasts, webinar series, and industry speaking engagements.
You can also suggest your leaders to reporters who write about the financial services sector as authorities who can be quoted in articles. If at all possible, financial advisors should also be promoted via their own company-related social media accounts, which can provide details about their professional experience, educational background, and other distinguishing qualities. They can help you spread the word about your brand by sharing blog posts, news, and any other pertinent information.
Launch Initial Public Offerings (IPOs)
*tip from Kelley Van Boxmeer, Co-Founder/ CEO at Motion Invest:
Take advantage of everything that public relations have to offer right now, especially if you want to make your plans public in the near future. During one of the most pivotal periods in the course of your company's history, engaging in financial public relations will help raise the profile of the organization. A media relations strategy can be crafted by professionals in public relations to ensure that your initial public offering (IPO) is communicated at the optimal time and is received by the appropriate stakeholders.
Industry Experts about Finance Public Relations
Samuel Charmetant, Founder at Artmajeur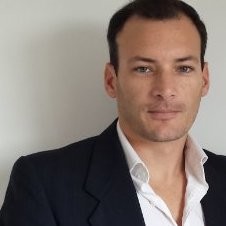 Finance services PR refers to using financial services for PR. Services can be money management, insurance, and digital banking. It helps to build the financial reputation of a company.
With a robust economic image, an organization can improve its reputation and bring credibility to customers. It can show how investors trust it. It plays a vital role during IPO offerings. It will ensure that the offerings occur at the right time and reach the right stakeholders.
Andrej Kuttruf, CEO of EVAPO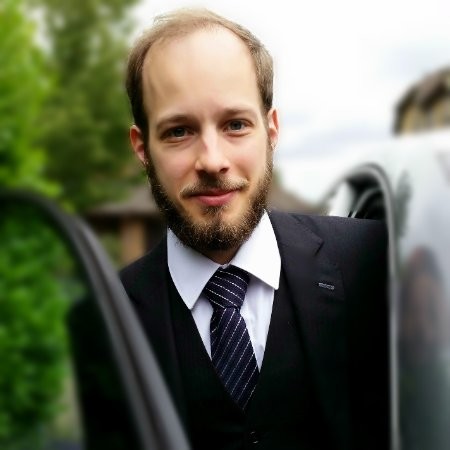 Connect with customers directly on social media:
You can build and manage social media accounts on LinkedIn, Twitter, Facebook, and Instagram with the help of PR professionals. You can directly interact with new or existing customers who have questions about your company via social media. On how to reply to comments and direct messages on the platforms, you can also receive training from a PR team.
The creation of a LinkedIn page is advised for financial advisers, as it enables you to highlight your qualifications and professional experience. In order to keep your social media channels active and filled with content that is interesting to and relevant to your audience, PR professionals can also design social media calendars.
Jenna Gleespen, Creative Director at The Stock Dork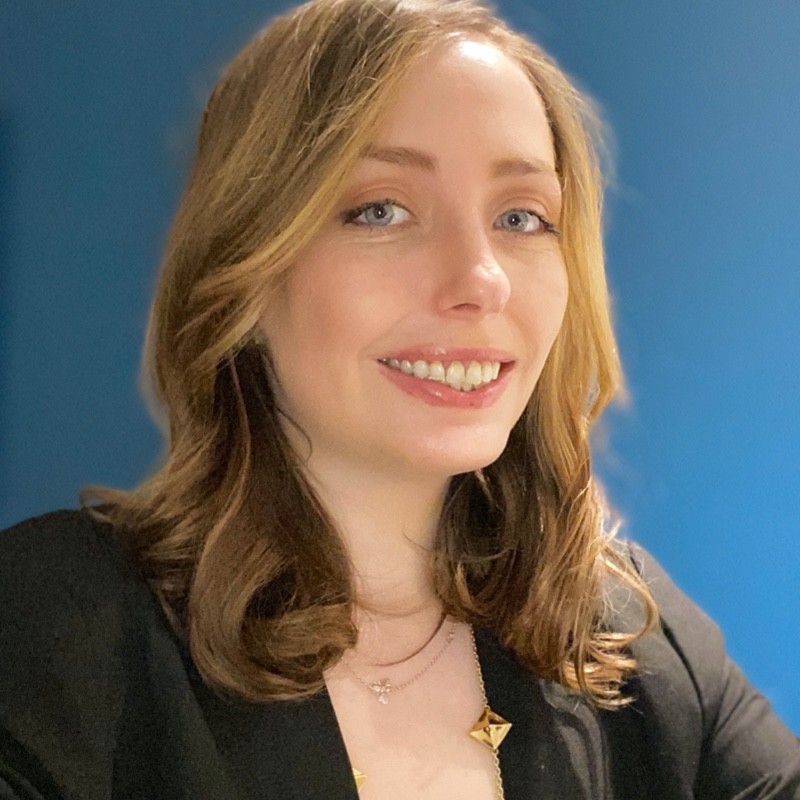 Enhance Your Web Design & Copy:

In today's digital age, having a great and useful website is important. Your website must be simple for users to use. Additionally, your website should make it obvious what you do and who you do it for. Your pricing structure should also be simple to understand. You can enhance your site by updating stock photos, making it mobile-friendly, and removing ambiguous language. Your website will attract readers' attention to support both potential and present customers with the help of a PR company. For the people you serve, your website should be a valuable resource.
Oberon Copeland, Owner & CEO Of Veryinformed.com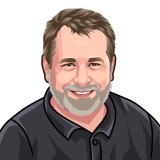 A public relations firm that specializes in the financial services industry can provide a number of benefits for its clients. For one, a financial services PR firm can help its clients to build and maintain a positive reputation with the public. In an industry where trust is so important, this can be extremely valuable. In addition, a financial services PR firm can help its clients to track and monitor changes in the industry, as well as keep up with the latest news and developments.
This way, clients can make sure that they are always up-to-date on the latest information and able to respond quickly and effectively to any changes. Finally, a financial services PR firm can provide its clients with access to a network of industry contacts. This can be extremely beneficial in terms of generating leads and business opportunities. Overall, it is clear that financial services PR can be extremely beneficial for companies operating in this industry.
Safayet Ullah, Chief Editor Fewbite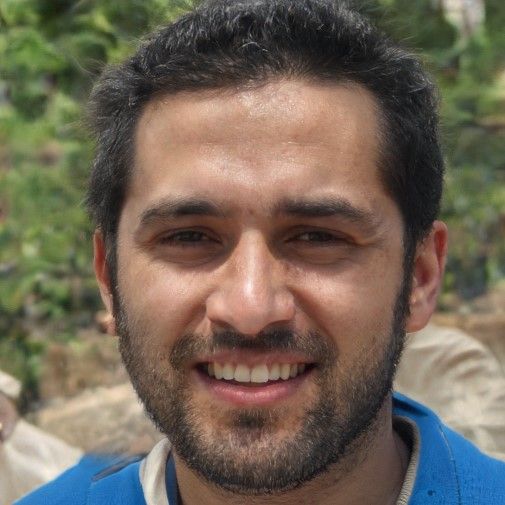 The most important thing to remember with financial services PR is that it is about building relationships. You need to be able to connect with your target audience and show them that you understand their needs.
If you can do this, you'll be well on your way to success.
Why is it important?
Financial Services Public Relations can aid in the promotion and sale of financial products and services to consumers. Financial services PR is important because it can help create an image for a financial institution or company and also help raise awareness about financial products and services. PR for financial services can also help build relationships with key opinion leaders and other influencers.
It can help build trust and credibility with potential and current customers.
There are many different types of financial services, and each one requires a different type of public relations in order to be successful. For example, a bank will want to focus on building trust and credibility with its potential and current customers, while an investment firm will want to focus on generating leads and building its brand. Financial services PR can help build trust and credibility with potential and current customers, as well as generate leads and build the brand of the financial service.
It can help attract and retain talented employees.
The financial services industry is one of the most competitive industries in the world. To attract and retain the best talent, financial services companies need to have a strong public relations strategy.
A good public relations strategy can help a financial services company build its brand, communicate its message clearly, and create a positive reputation. This, in turn, can help to attract and retain the best employees.
An effective public relations strategy can also help a financial services company navigate through difficult times, such as a financial crisis. By maintaining a good reputation, a financial services company can weather the storm and come out stronger on the other side.

Financial Public relations FAQ
How to do public relations for a finance club?
Financial organizations have to support their good reputation. That is why great PR starts with hiring a specialist in the field. Think about shareholders, their needs, read feedback, and improve your services, though try to stick to the company philosophy. It is the shortest way to gain the right audience. Do not forget to tell people more facts about the company and show successful cases. It would be enough if, for now, you have no budget for a PR person 

Public relations definition in finance?
It is a type of public relations that demonstrates the transparency of the company's activities and the degree of its responsibility to investors, partners, customers, and the crowd.
In Conclusion
PR industry in the financial sector is Insurance, investment, and electronic banking are just some of the many subsectors that make up the financial services sector. Reputation management in the financial sector is greatly aided by public relations efforts. Public relations in the financial sector, for instance, can serve to promote your company's relationships with investors while also announcing its performance. Public relations (PR) is crucial for establishing trust with your target audience and raising awareness of your product. Public relations works to improve public perception of a company and foster deeper connections between that company and its customers.