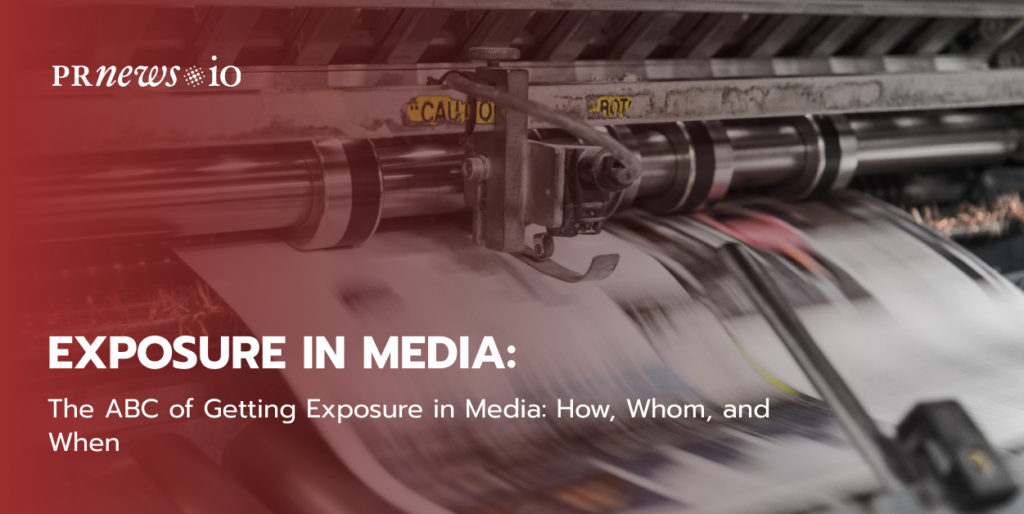 Like all good things, successful media coverage is the result of hard work, not a guessing game. And it all starts with a good plan that will help you land the coverage you need.
So, what's the secret sauce behind media coverage? Media is not for household names only. As long as you give the media what they want, even your small business can get that coveted coverage. So, what do they want exactly?
The Secret Behind Creating a Successful Media Coverage
Whatever the company's size, it all starts with a startup story. Overall, there's a pretty good chance that your pitch will catch attention and will be read. At least forty-five percent of publishers revealed they often or always read pitches.
There is a big gap between what you want to write and what is getting published. A good copy can close that gap, giving you a stronger chance of getting coverage. However, a copy that explains why you started your business is no longer what publishers want. Today, it's more about reasons why your business needs to exist.
Readers want a fresh take, a new approach, or even a completely original idea. Think about it this way: people read with a purpose to get something out of it. That might be information, inspiration, or entertainment. The best pitches/stories or copies deliver all three.
So, let's get back to the purpose of our article – to get media coverage. Generally, there are three proven ways to do that:
Create a highly newsworthy staff and send it to journalists
Use PR distribution services to get exposure in respected media outlets (for ex., Helpareporter )
Play by your own rules – pay for publishing in media outlets PRNEWS.IO
Create a Highly Newsworthy Staff and Send It for Journalists
So, your first and the most challenging step is to create something newsworthy. And the biggest mistake you can make is to think that it shouldn't be something earth-shattering. Forget it. It's enough to be something about a local event, a new CMO stuff, or a brand-new approach. If you're good at it and it's new, it deserves a flattering angle of attention.
Chances are, you check your news feed several times a day and are bombarded with information from all sides. How do you differentiate the truth from fakes? It's more likely the data that ruins that wildfire spread of misinformation.
Your chances are high if your story is backed with facts and research data from a credible and respected source. Advice and reassurance from leading experts or academics can be a good reason to add to your copy. Just think about 67 percent of people trust academics if they speak on critical topics like climate change or air pollution.
Whatever your passion is, industry news is huge. It doesn't always have to be national, it's just what in your industry. Better if backed up with exclusive research. Then expect 39 percent of the journalist to open your email. So, to create newsworthy stuff, data and people behind those are the keys.
If you've got something really cool, use it as your hook, like your news hook. That can be a character, the topic, the stat or fact figure, or anything like that. So, find that captivation thing, and then you can always flesh it out, any story, no matter what it is. The best way to do it is to intertwine that boring statistics for storytelling.
Finally, when your newsworthy story is ready to send, there's the last tip to remember. According to data, the best day to send your cope is Thursday between 10 am and 2 pm. Consider your industry, location, and other factors and adjust accordingly.
Content Marketing Platform
100,000+ media publications;
get backlinks to your product;
scale work with content distribution.
Use PR Distribution Services to Get Exposure in Respected Media Outlets
One of the key advantages of PR distribution services like HARO (Help a Reporter Out) is to build online credibility. For small businesses, that task seems like the one that is challenging to achieve. Another way to do that is by investing in quality off-site SEO techniques that are sure to take time & effort.
You can find many alternative services that offer a platform to form connections, increase credibility, and establish authority online. Journalists use services like HARO to find resources for their articles. You can use it as a go-to tool to put your brand in front of your audience. Here are a few advantages for you:
It can help boost your SEO efforts;
Drives traffic to your online store or a brick-and-mortar shop;
Immense and immediate value in the tools the services have at their disposal;
Gives you media coverage.
But don't make a mistake thinking that PR distribution services as an exclusive method of getting your news "out there." Even if you do everything right, they probably won't get the job done.
How high are your chances for your news to be covered? It's not your news that a reporter or publisher was looking for when he went through the releases sent via the PR distribution services. It's because a reporter was interested in the topic and was already looking for it.
It's up to you to decide whether to use or not PR distribution services. The key is that a killer press release is an important part of PR. Here is the downside to consider:
PR distribution services can be expensive, and it's rare they produce a return on investment or ROI;
Often, what you think is news can be transformed into a blog post;
You'd get better results by developing and maintaining relationships with reporters/bloggers/influencers/publishers.
Play by Your Own Rules
PR distribution yourself involves a lot of hard work. In turn, help a reporter out services don't match with your budget strategy. And still, there's a way out. No, it's not about another alternative distribution service but playing that game on your own rules.
Remember we mentioned that it's not all the news that needs a press release to get covered? Often, a blog post is enough to spread the word about your brand, event, or product. PRNEWS.IO service can be that go-to tool you might need to distribute your content the right way.
So, what's their value proposition? Brand exposure at the speed of a click. A gift is pointless if it's delivered to the wrong person. PRNews.io can help you create content for a press release, carefully choose the right words, and wrap it up with the prettiest images for it to be seen by someone you like.
Creating and distributing content is no small feat and requires time & resources up the sleeve. Getting coverage in global media outlets might be waiting for Godot for you. When starting, you want to skip that misery from day one. With that in mind, PRNews.io comes in help.
Distance is no longer an issue for distributing content and developing relationships with partners. So, you choose the major news outlets you want your story to be sent to. Using the innovative 'single window' principle, you get your story in front of the target audience. And in addition, you keep things in control over your PR activity on the web.
Want another quick win? All the materials you publish on RPNews.io are moderated for adequacy, ordering, blackness, and political manipulation. The service also filters out jokes and doesn't even show you that the black order came. Therefore, unacceptable content is removed based on its inappropriateness, legal status, or potential to offend. Isn't it good news in such an unstable informational world?
Make Your Distribution Efforts Worthwhile
Getting started is easy. There is no learning curve. Whatever your goal is, create, publish, or distribute content, do it the way you like. Press Release Distribution is still the best way to go when pushing your company's news out to the world. Getting noticed in 2022 may present a crowded field, but never let that discourage you: the field is largely packed with press releases that don't resonate in all the ways that matter