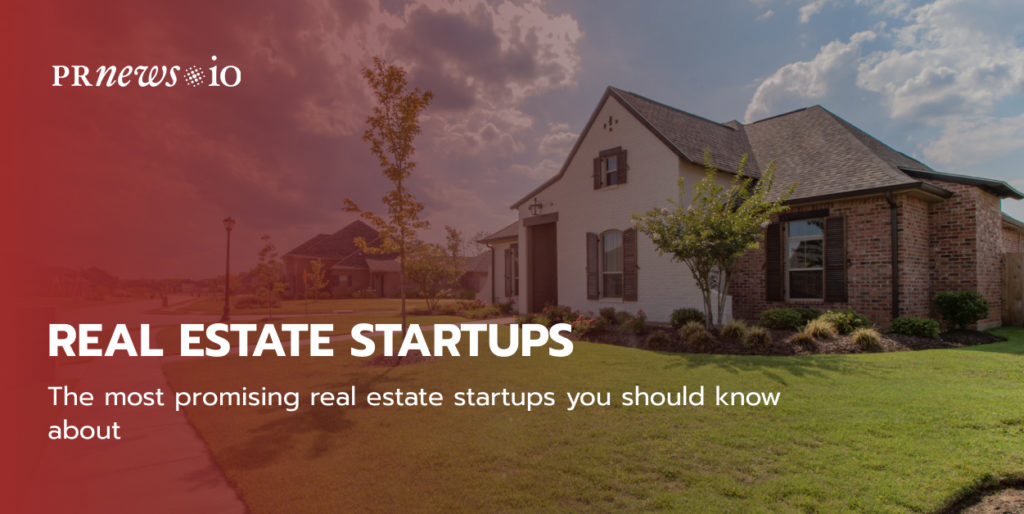 Trust your instincts
said the famous founder of the huge cosmetics company Estée Lauder. And she would be right. The saying would be even more accurate with a small caveat: trust your instincts after you get the data.
Launching a startup is challenging because of an ongoing conflict between a state of inspiration and confusion. Believing what needs to be brought to life, and convincing someone it's worth the money and effort to do so. The kind of balance that's even harder to master than a "work-life" dream. Mix in a real estate industry with its high stakes, and the whole juggling becomes a bit more intense.
Every beginning point comes with its own hardships. They aren't disastrous (at least, most of the time), nonetheless, require thorough attention. Basically, there are two fronts to cover: internal and external, executive and promotion.
The first is mostly under your control and can be predicted. Put in resources in form of time, cash, and dedicated team energy – and you get an MVP that can satisfy users' needs. It's another issue to get the product's benefits across to these exact users. The quality can speak for itself, for sure. But you still need to speak to someone on the market who is already filled with familiar offers.
Content Marketing Platform
100,000+ media publications;
get backlinks to your product;
scale work with content distribution.
Best Real Estate Startups Worth a Follow
We've rounded up the top-5 of the real estate startups which managed to get heard and known. Some of them were founded quite a few years ago but came to the spotlight recently. However, all of them are worth attention because of their presentation strategy.
Landing | Best Real Estate Startups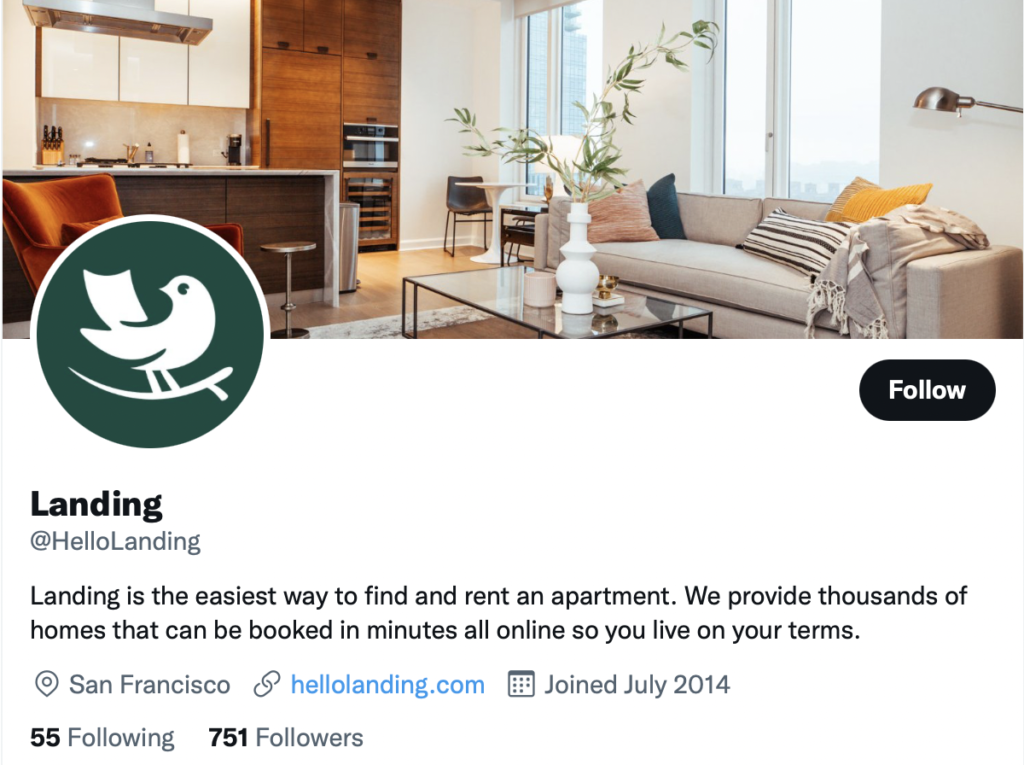 Some markets are harder to reinvent than others. Make such a guess about the real estate and you would be almost right, with the only exception: Landing. The company used the global pandemic as an opportunity to give people what they needed for so long. Namely, allowed for flexibility in moving in and out without the huge fines to worry about. Founded only in 2019, but with an actual need of the market in mind, it attracted customers quickly and continues to flourish.
Sonder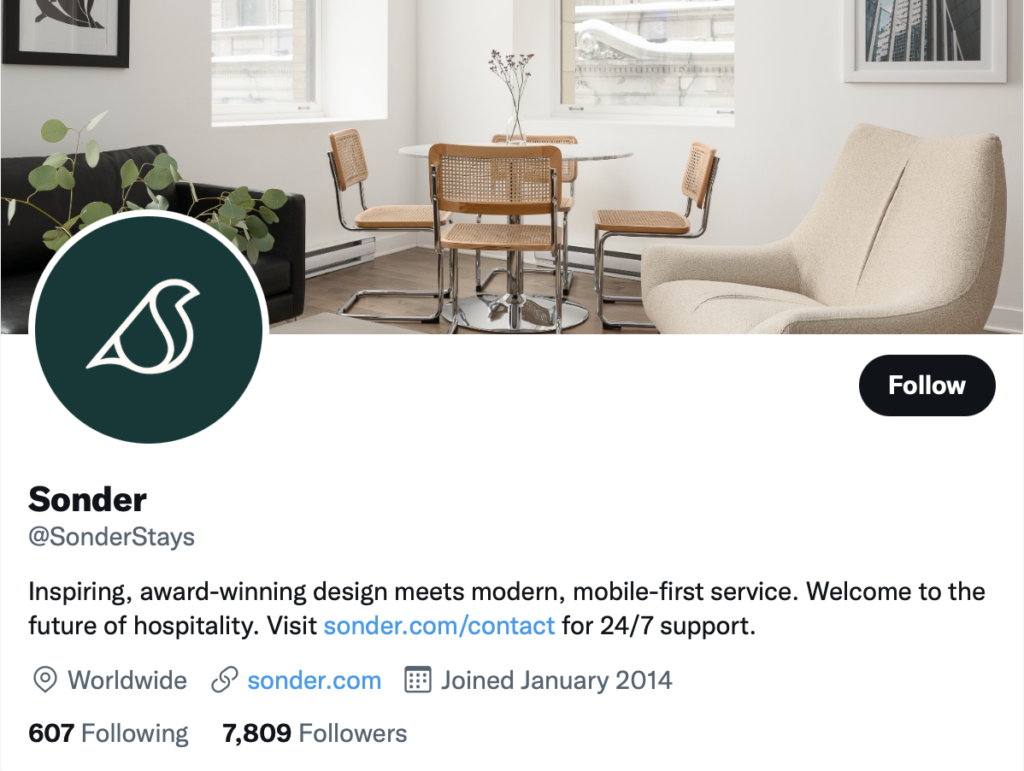 Another service that reimagined travel accommodation and focused on bringing forward a hi-tech approach. Staying for a night (or more, you decide, especially, nowadays) has become a simple and pleasurable experience that requires a few minutes. Acknowledging the product distinctions led to the strongest company's quarterly revenue. Speaking of them to the audience meant that customers got acquainted well with the offer.
Zeus Living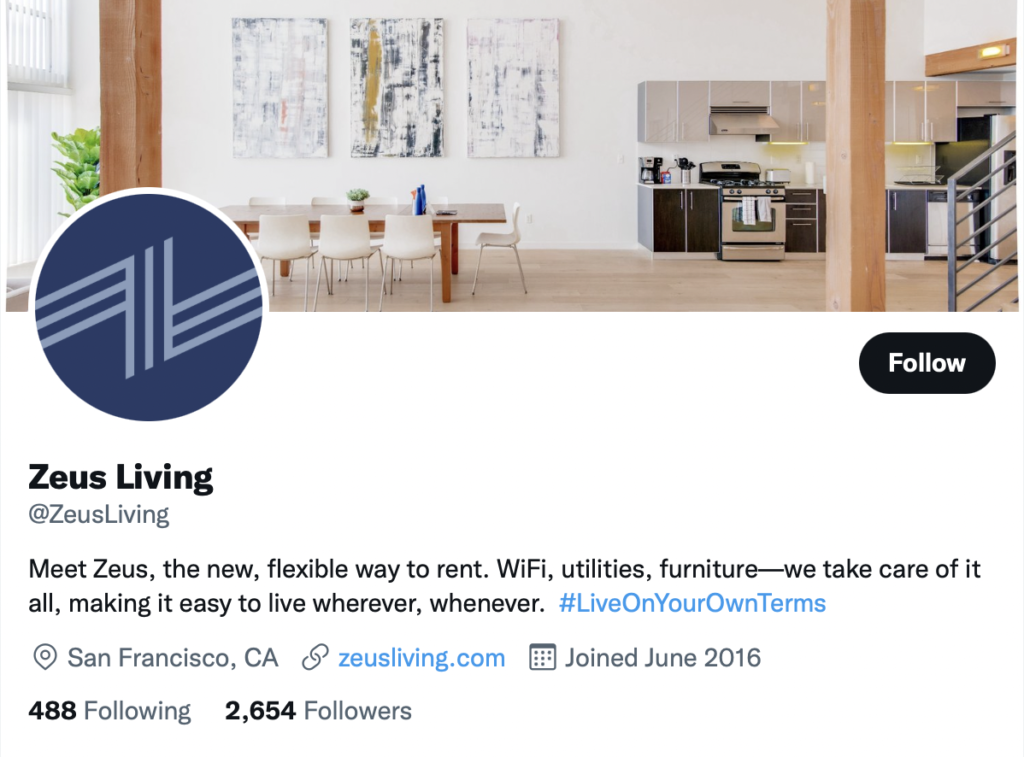 Housing on your preferred terms is what Zeus Living strives to deliver. With an instant Wi-Fi connection and more than your average style of real estate start-ups, it aims at creating a home out of any house you're staying in. And judging by America's Best Startup Employers 2020&2021 award from Forbes, they found their way of doing it right.
Propertymate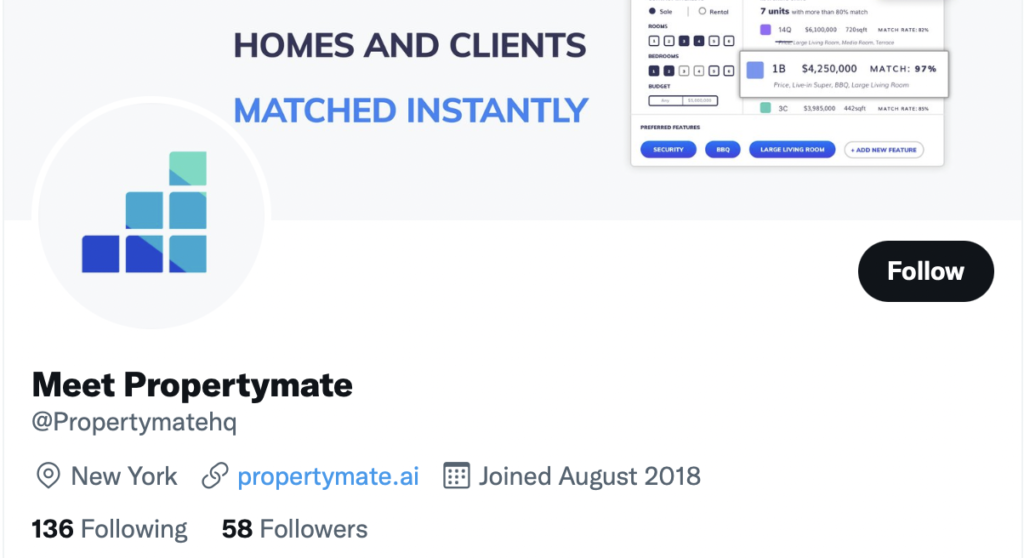 Now that you're, probably, wondering if all of the real estate start-ups are connected to renting, time for another category to pop up. Pragmatic Venture's choice is all about the primary residential real estate searches. AI-based algorithms pick out the most relevant options for the clients and connect them to the agents for further discussions. Such a business model is especially beneficial to the property developers who had to cut marketing costs and began to look for alternative sales channels.
Landly.AI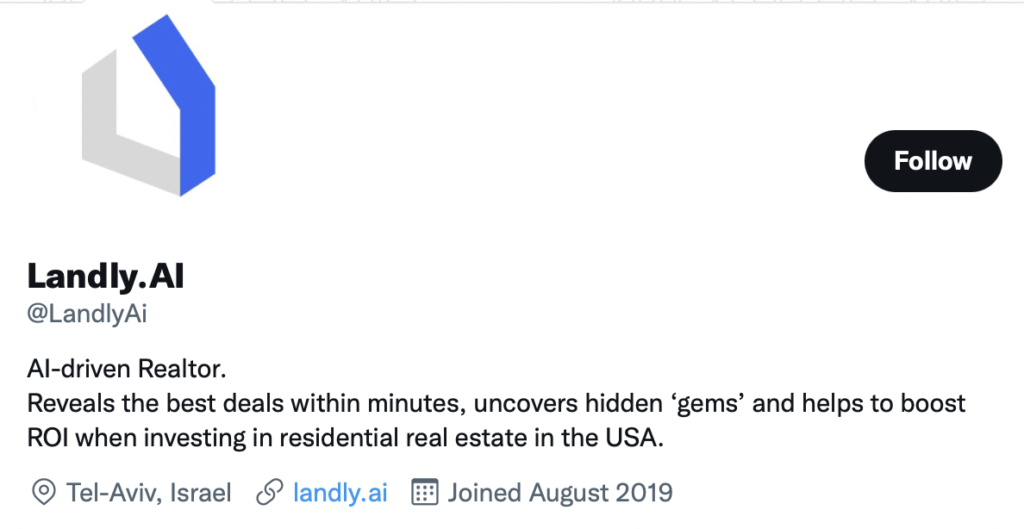 Have you ever dreamt of a magical tool that can guarantee investment returns? Well, there's a potential winner here. No wizardry, just several calculations from real estate data – its area, location, condition, changes in value over some time, etc. From now on, choosing the most reasonable object doesn't require a realtor or thorough market research, all it takes is a few clicks and you're safe with your decisions.
PR ideas for Real Estate startups from experts in the field
Matiah Fischer, Founder of RetireBetterNow.com a real estate startup launched in 2020.
We are a B2C and B2B company. We help consumers search for real estate, 2nd homes, and investment properties in Las Vegas, NV. On the B2B side, we provide leads and marketing-tech products to real estate brokers and agents.
As a digital-first company, we utilize Search Engine Optimization through web pages and blogs to get visibility and generate leads. We have just started our PR efforts and mainly work through HARO, although we have tried a couple of press releases.
Shaun Martin owner and CEO of Cash For Houses
We are a real estate startup that helps people find financial freedom through real estate.
We believe that everyone should be able to own their own home, so we make it easy for anyone to get started on the path toward homeownership by providing them with the resources they need to make informed decisions about their future.
As a real estate startup, we're trying to get our name out there so people can buy and sell properties through our platform. We have been spreading the word about what we do by creating a website and social media accounts and writing articles for local and national publications. We also attend conferences and networking events to meet potential clients, investors, and business partners.
Brian Davis, real estate investor and founder at SparkRental.com
Most middle-class investors have never heard of real estate syndications. They're private equity investments, where passive investors can buy fractional ownership in large apartment complexes. They typically pay 15-50% returns, much higher than returns available on more traditional paper assets, while coming with mid-range risk.
Most real estate syndicators (known as sponsors) don't allow non-accredited investors to participate, because doing so comes with so much more regulation by the SEC. Even those that do allow middle-class investors still require a minimum investment of $50-100K on most deals.
So we set out to build relationships with reputable syndicators who do allow middle-class investors, and we launched a Co-Investing Club to let investors pool funds together to invest with much less cash. We offer this as a service to our students who have taken our FIRE from Real Estate course to reach financial independence through real estate.
We don't earn any fees on real estate syndication deals, we're not raising money for syndicators, and aren't offering securities. We just propose deals each month to our students and invest our own money passively alongside them.
As for PR, we haven't done nearly as much of it as we should. In fact, we've only really used HARO as a resource to get our name out there. We plan to do more marketing and PR in 2023.
Melanie Hartmann, owner of Creo Home Buyers.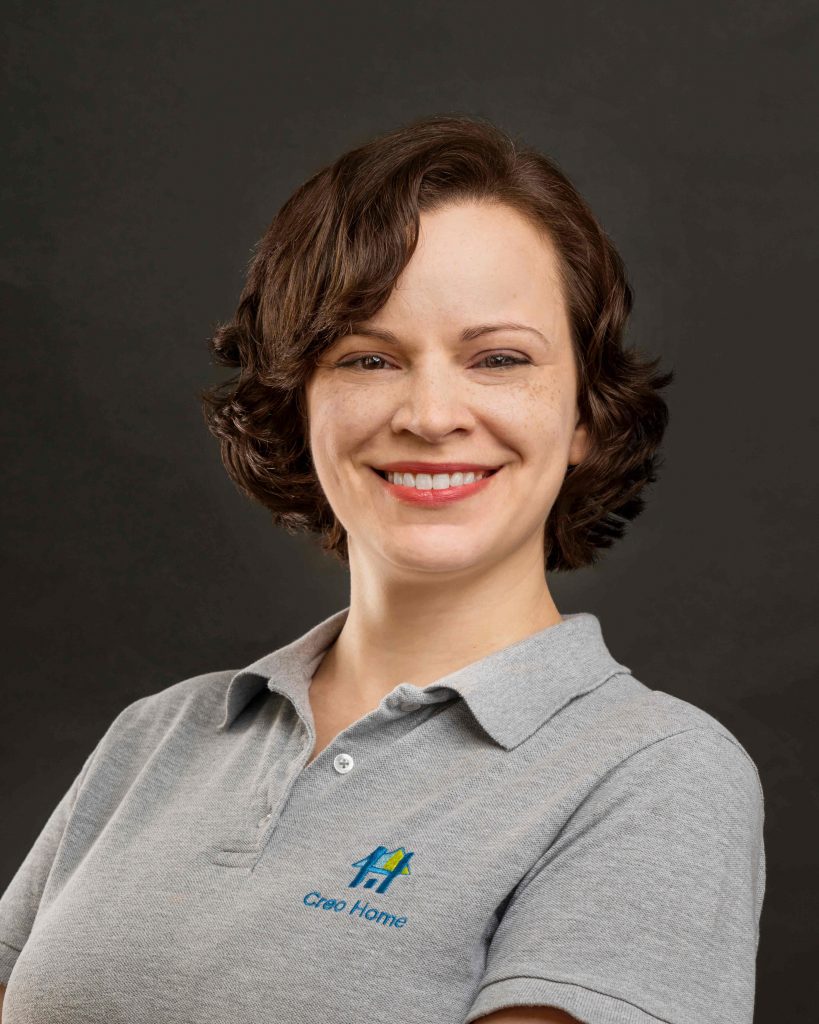 Our PR in 2022 is mostly ranking on Google and getting listed in local directories.
We are also beginning to tap into our social media platforms to have more presence there and online.
Creo Home Buyers is a house-flipping company in Maryland. We purchase property, primarily off-market, in Maryland to rehab, resell and rent.
Mandy Menaker Director of Communications at Orchard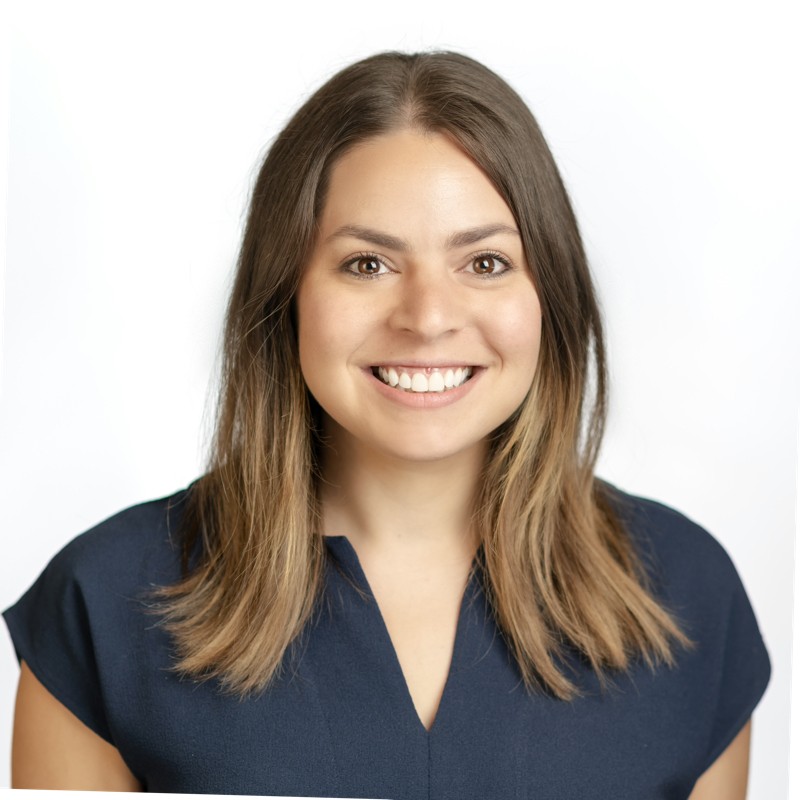 Orchard is the most stress-free, fair, and simple way to buy a home.
Orchard has two key services for home buyers:
For home buyers who also have a home to sell: Our Move First service helps buyers win their dream home with an all-cash offer and move right away. Once the customer has moved out, Orchard handles all home repairs and showings, selling their first home for top dollar. Orchard customers never need to deal with home showings or keeping their home looking like a museum – a massive win, especially for families with kids and pets!
For first-time home buyers: Our Buy with Orchard service enables first-time home buyers to become non-contingent cash buyers and make winning offers backed by Orchard's cash in a hyper-competitive market.
Our 2022 PR focus has been on sharing the why behind our service, and the ways in which we are helping people to become homeowners. Here's a few headlines we have been able to land by focusing on the difference our services make:
HousingWire: Orchard provides cash offers for first-time homebuyers
Fox Oregon: Real estate company Orchard offers prospective buyers a chance to buy before they sell
We have also used awards as a way to put a spotlight on the work we do and shared these awards through our LinkedIn page to build our employer brand. Top 2023 awards so far include ranking in the top 250 fastest-growing private companies in America for Inc. 5000, winning a spot in the HousingWire Tech 100, getting showcased by Crain's New York Best Places to Work, and many more.
Megan Anderson, Communications Manager at Abodu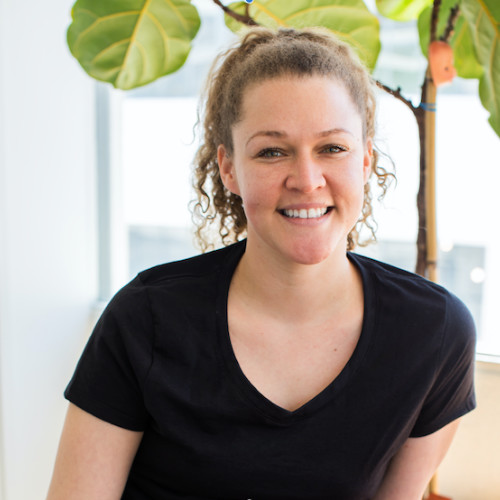 Abodu is an accessory dwelling unit (ADU) startup in the real estate space. Abodu builds and sells beautifully pre-fabricated ADUs that add to a property's livable space. They can be used as rental units, in-law suites, flexible spaces for family and friends, and for multigenerational living. ADUs not only add to a property's livable space but also add to the overall property value, so they provide a way to invest in your own backyard.
Regarding how we've scaled our PR efforts, I have been with the company for about a year and am a one-woman show who sits on the marketing team. I primarily focus on hyperlocal PR to drive education around ADUs in neighborhoods within the markets we serve in Northern and Southern California as well as the Pacific Northwest. I spearheaded a city-by-city PR strategy where we use timely moments like delivery days (where we crane-lift the ADU into the homeowner's backyard) as a way to secure articles that spotlight the homeowners and their unique use cases. We just launched our press page here which has links to recent articles, our press kit, and press releases.
Conclusion: Real Estate Startups
All of the companies above are innovative enough but that's hardly the only requirement you need for a successful launch. If one doesn't hear about something, it doesn't exist in the outside world. Sounds harsh, still, holds for business. This is even more crucial for start-ups that's looking for investors.
People invest in what they know about, at least, from a Google search. To ensure the viability of your project, consider quality PR helpers who've mastered the publishing process inside out. So that the search engine displays what is put there intentionally.