How to Choose the Right Image for Your Article: Useful Tips + 8 Photobanks
Over the years of working with media we clearly realized one thing: good images attract visitors while bad ones push users away.
In this article we will find out about:
Which images are right for the article and which are not.
Where to get a proper image for the text: 8 free stock photo websites.
How to avoid mistakes when choosing images.
Here, in PRNews.io, we help companies distribute their articles to various media. And we do our best to make sponsored articles to look just as good as editorials, and to attract user's attention. Let's check out how to choose the right image for an article or a press release.
N.B. Bookmark this post to have the list of free stock images websites at hand.
What photos are right for the articles?
Sometimes we cannot use the images that our customers send to us. The media just refuses to publish those images on their websites. Images that are fussy and gaudy scare their readers away and look like banner advertising.
Bad images examples
These are examples from the original press releases. Please, don't use such-like images.
These pics include a lot of text that is not readable due to the bad choice of the typeface. Avoid adding text to images—it should be in the article. Moreover, these images, due to the use of text and bright colors, resemble old-school banners that modern users ignore.
Important tips:
don't use text on your images;
avoid too bright color combinations;
opt for horizontal image of enough width. Try to understand how the image will look on social media or in the article. Also, know the sizing each media suggests so that your picture isn't cut off.
Take a look at the press release with good image
Kögel exhibits its flat semi-trailer Multi for building materials
The photos above present product—flat semi-trailer for building materials. The best way of attracting customers is to show the product at its best. It makes the choice easier.
Such images stay in the context of other editorial content. That's why they don't provoke banner blindness among users. Those are honest images.
The rule of press release images: the more they appear real—the better.
Where to get photos and images: free photobanks
Major rule: if you can create the image yourself—do it. The best pic is the one that shows your product. Use clear and high-quality photos to present the product.
There is another option—getting a stock image. Such photos are OK for readers. They are not very informative, but they look nice. Let's check out some of the most useful free photo libraries.
Pexels — large photo library with various themed photos: nature, office, cities etc. There's a search by color option.
Unsplash — many high-quality photos from users, comfortable search.
Imagefinder — awesome collection of photos; offers a subscription option.
Pixabay — free photos, images and vector illustrations from contributors from around the world.
Creativecommons — website that provides search options of free photos from various sources around the Web.
Startup Stock Photos — constantly updating feed of photos for startups.
Stock Up — collection of cool images on various topics.
FoodiesFeed — food-related photo library. Great choice for café, restaurant and travel websites.
How to choose a proper stock image
Get a set of associations for the product you offer to find the most appropriate images.
Thus, if you're a real estate company, you can search for keywords "house", "family", "home", "apartment" etc. Use as many variations as you can find. Spare no effort in getting the best image for your text.
Top mistakes to avoid
If you're searching Google for images, choose carefully
There are two reasons for it:
Average Google search can suggest you many low-quality images that scare your readers away.
Pretty every image on the Internet has an owner. It's important to check the license for a photo to avoid legal issues. Free images usually marked under Creative Commons license.
Here are bad image examples from Google search:
Never use images where people act unnaturally
Here we have a staged photograph of office workers. Their enthusiasm seems insincere.
This photo looks just like an adult movie scene.
Never use photos of famous personalities, actors and models
You might have spotted from time to time the same personalities on advertising posters of medical center and bank, flower shop and restaurant. Moreover, avoid using stock photos with people that already turned into memes. Like Harold, you know.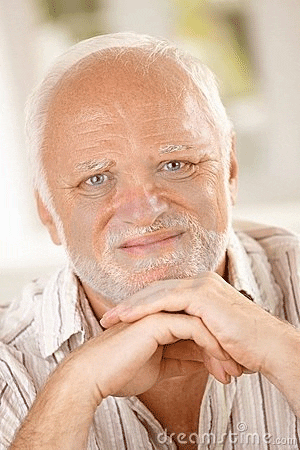 Check if your competitors use the same photo as you do
To check it, just search Google for this very image. If you see your selection is overused across many websites—opt for another one.
Step-by-step guide:
Open Google image search page.

Upload a photo you wish to check out.
Get your search results.
Check to see that everything is alright on the photo
Check if the photo has a logo of your competitor or any other inappropriate or just strange things.
Like in the photo below—a person working in front of a laptop that is shut off. It's a common mistake.
How to avoid legal issues when using photos from the Web
To avoid copyright issues and keep your company's reputation safe, use only images under Creative commons license.
N.B. All photo libraries listed above offer free images under CC0 license. So you can use them freely.
Google allows filter your search results by the license type.
Bottom Line
— Images attract visitors as well as repulse them. Take your time and choose only high-quality images. — In case of stock images, choose photobanks that offer free images to avoid legal issues. — Image should support your text, relate to its title and contents, as well as gently push people to read the article. — Check that everything is OK on the image.